Valley Villa is a residence located in Vilnius, Lithuania just off of a main city street, but looking at the house you'd never know. Designed by arches, the house is surrounded by a lush forest of trees making for a peaceful existence.
The design process began with building regulations and the clients' desire to construct a modern house, which resulted in a house being built into an existing slope. They were able to preserve all of the trees by working with the open land and utilizing the slope and valley.
The ground floor almost disappears into the hillside as it's covered in a black shale finish. The top floor cantilevers over it with floor-to-ceiling windows on both sides to make the most of the view.
Helping it blend into its wooded surroundings, the house is clad in pine that will naturally gray over time. The pine boards were installed vertically giving the house a more modern feel.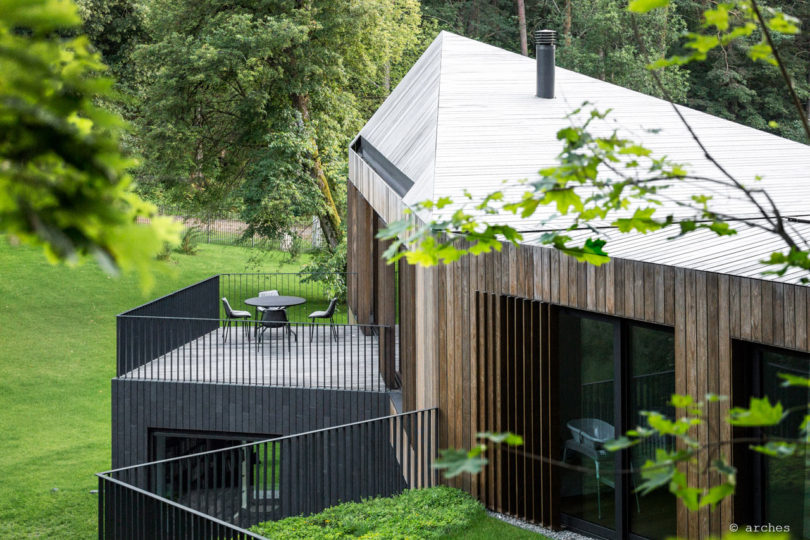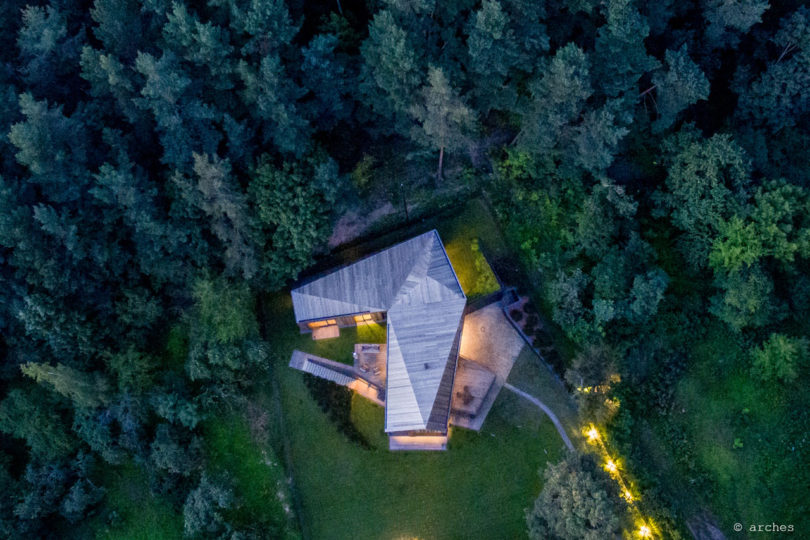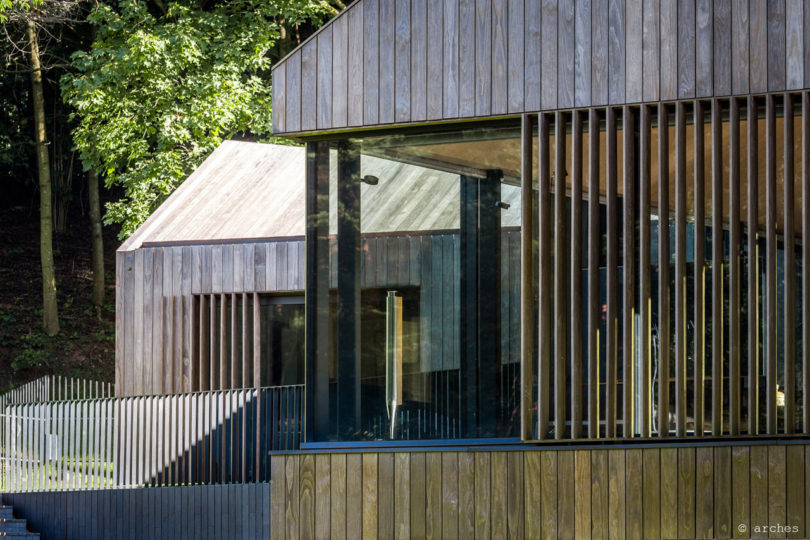 The interior merges wood with black details to give it a contemporary feel. In the cantilevered volume, the angular ceiling is covered in wood to keep the space from being too stark in it natural environment.
The all-black galley kitchen has a minimalist feel with all extraneous details being stripped away.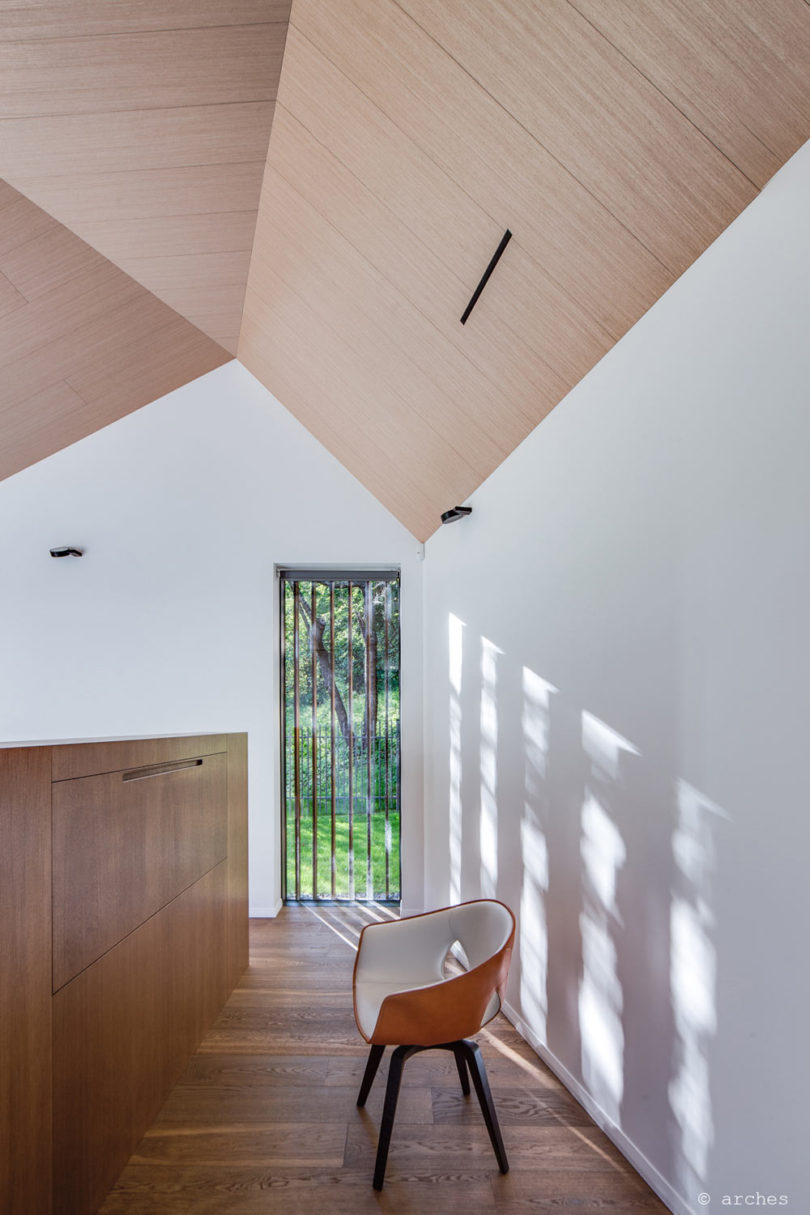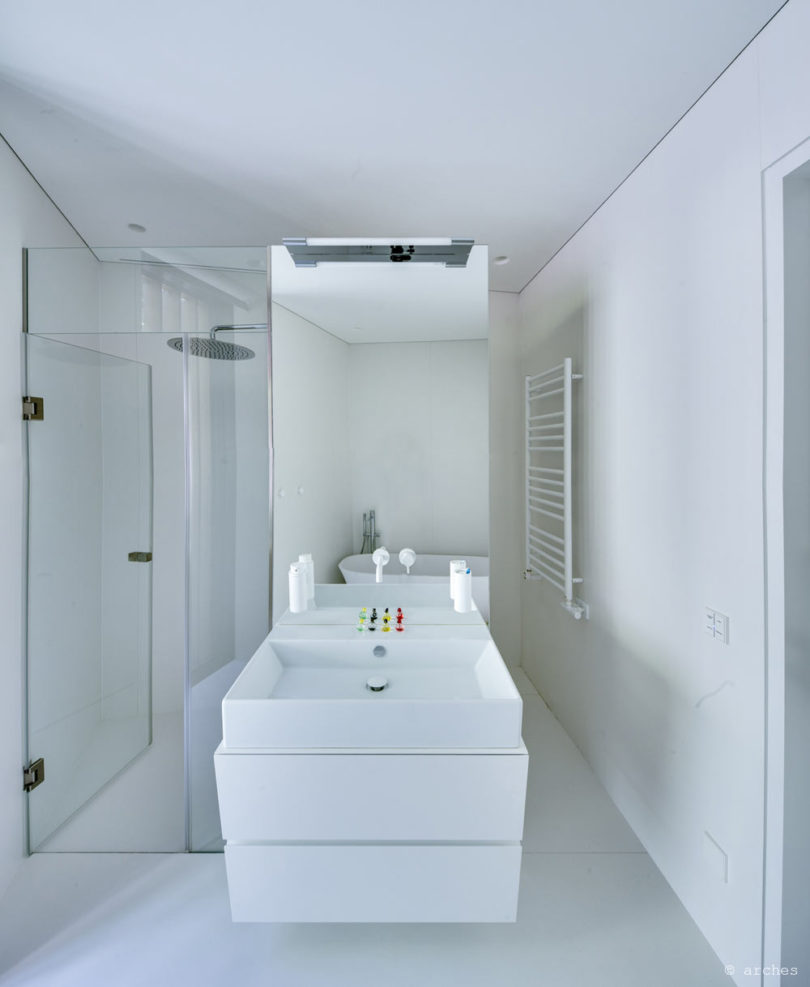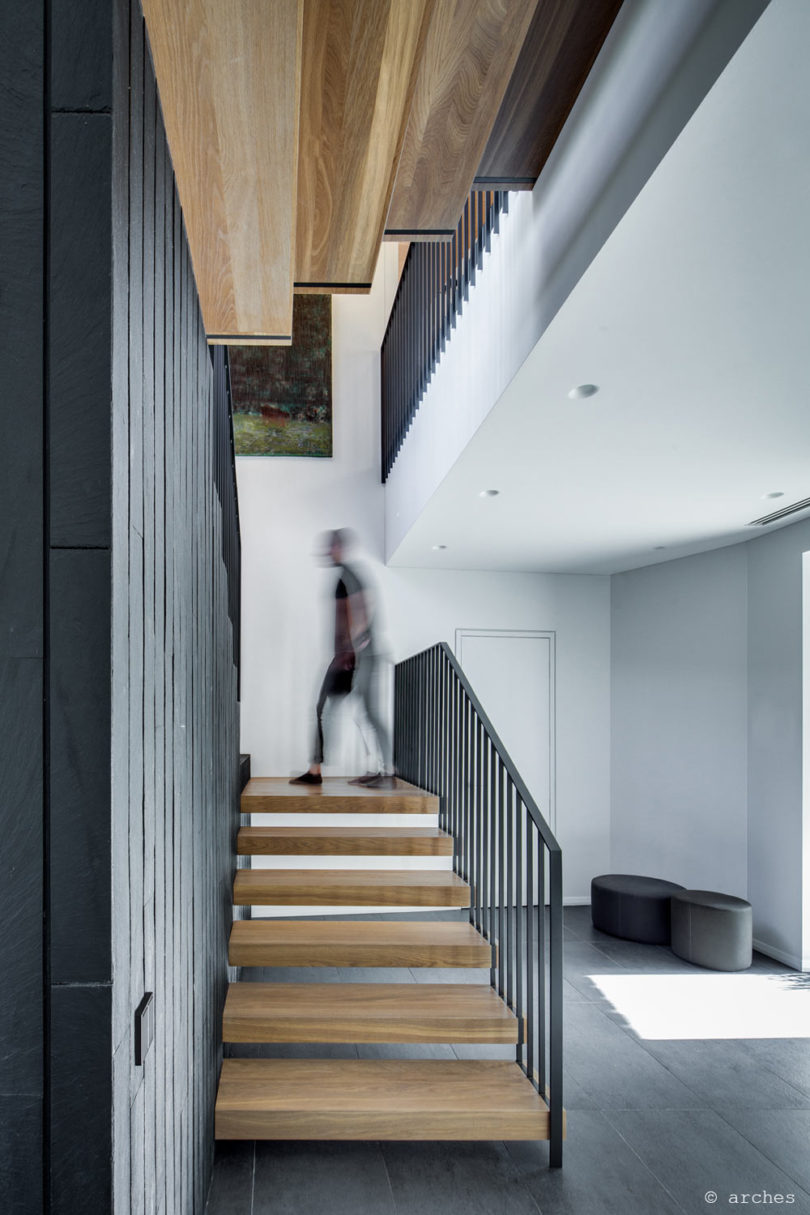 Photos by Norbert Tukaj.