Design studio INDOOR recently completed this apartment located in a 19th century building in the center of Warsaw, Poland. The goal was to maintain historical elements while bringing a modern aesthetic throughout.
They incorporated colorful Art Deco furnishings with contemporary paintings, while preserving the textured walls for added history.  The main living space is now fairly open with the addition of a custom, black steel bookshelf that utilized an original steel beam above.
The oak herringbone parquet floors were restored grounding the space. A mix of chairs surround the vintage dining table, which resides next to the sleek, modern kitchen.
On the opposite side of the apartment away from the busy street, there are three bedrooms, bathrooms, and closets.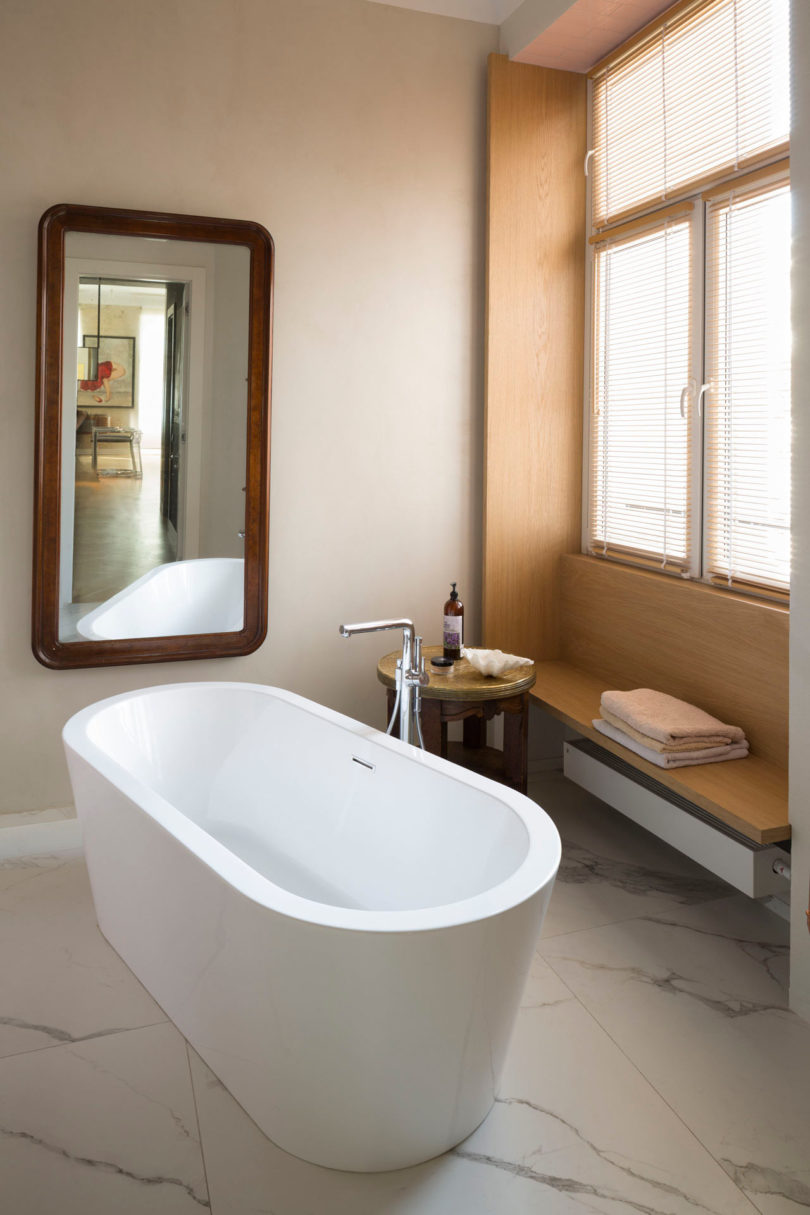 Photos by Piotr Mastalerz.