Located in an old canal house built at the beginning of the 17th century in Amsterdam, NH25 is a modern loft designed by Standard Studio. The entryway is through a double garage door which is the only part of the house seen from the street. That level houses space for a car, bikes, and a home theater room.
The loft itself is built where the courtyard used to be with no windows to let natural light into the space. To rectify that, the architects designed a new central courtyard with floor-to-ceiling windows adding much needed daylight inside. To bring in additional light, they installed six large skylights that keep the interior bright and feeling spacious.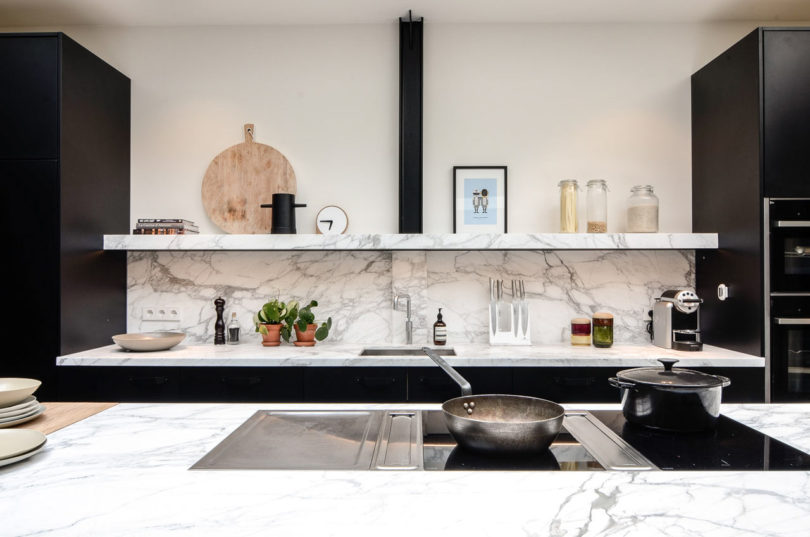 The open floor plan remains private since no windows connect the space with nearby neighbors.
The rooms are placed around the courtyard giving easy access to the outdoor space.
Photos by Standard Studio.