A Restorative Retreat in the Santa Monica Mountains Overlooking the Pacific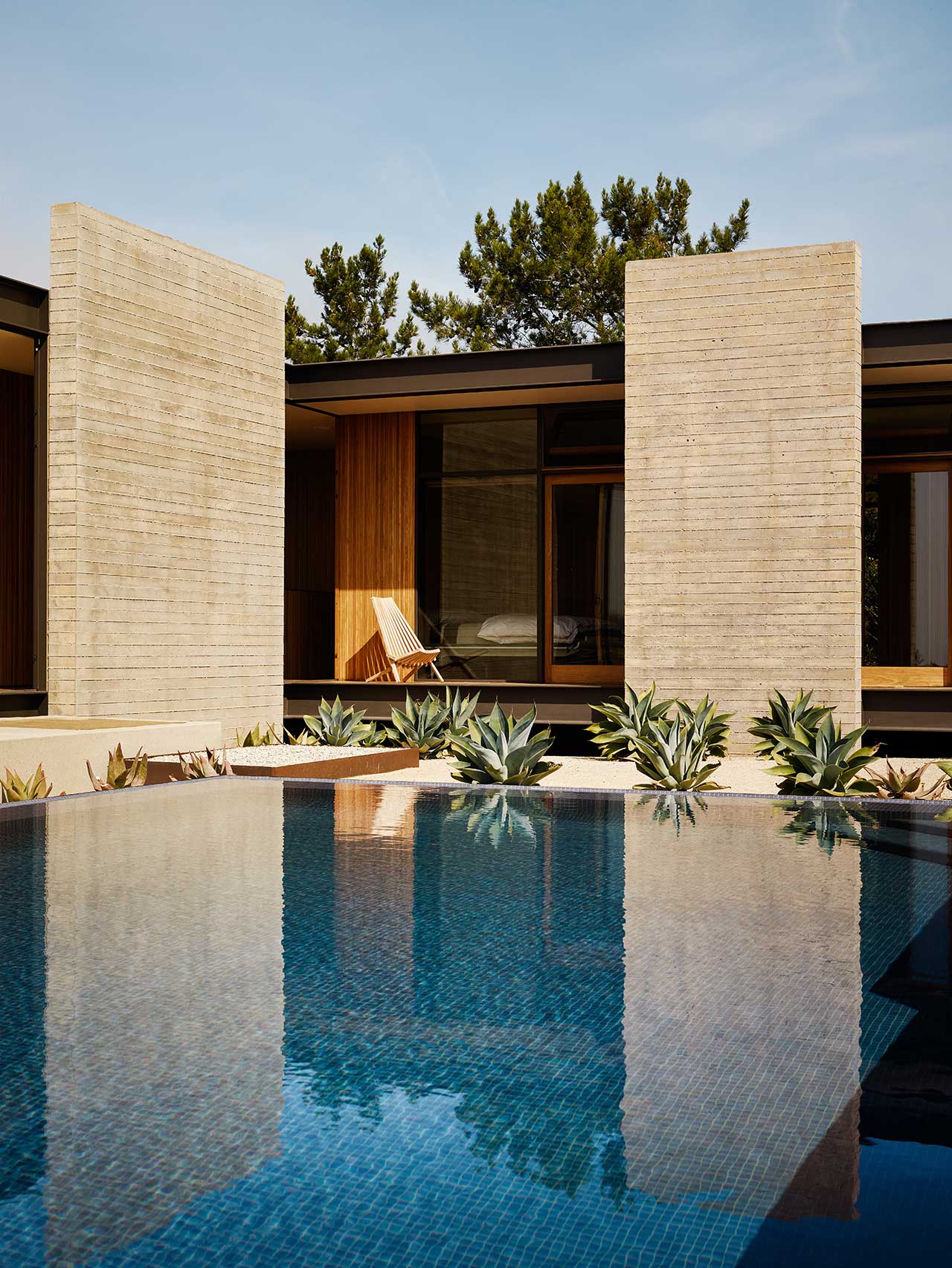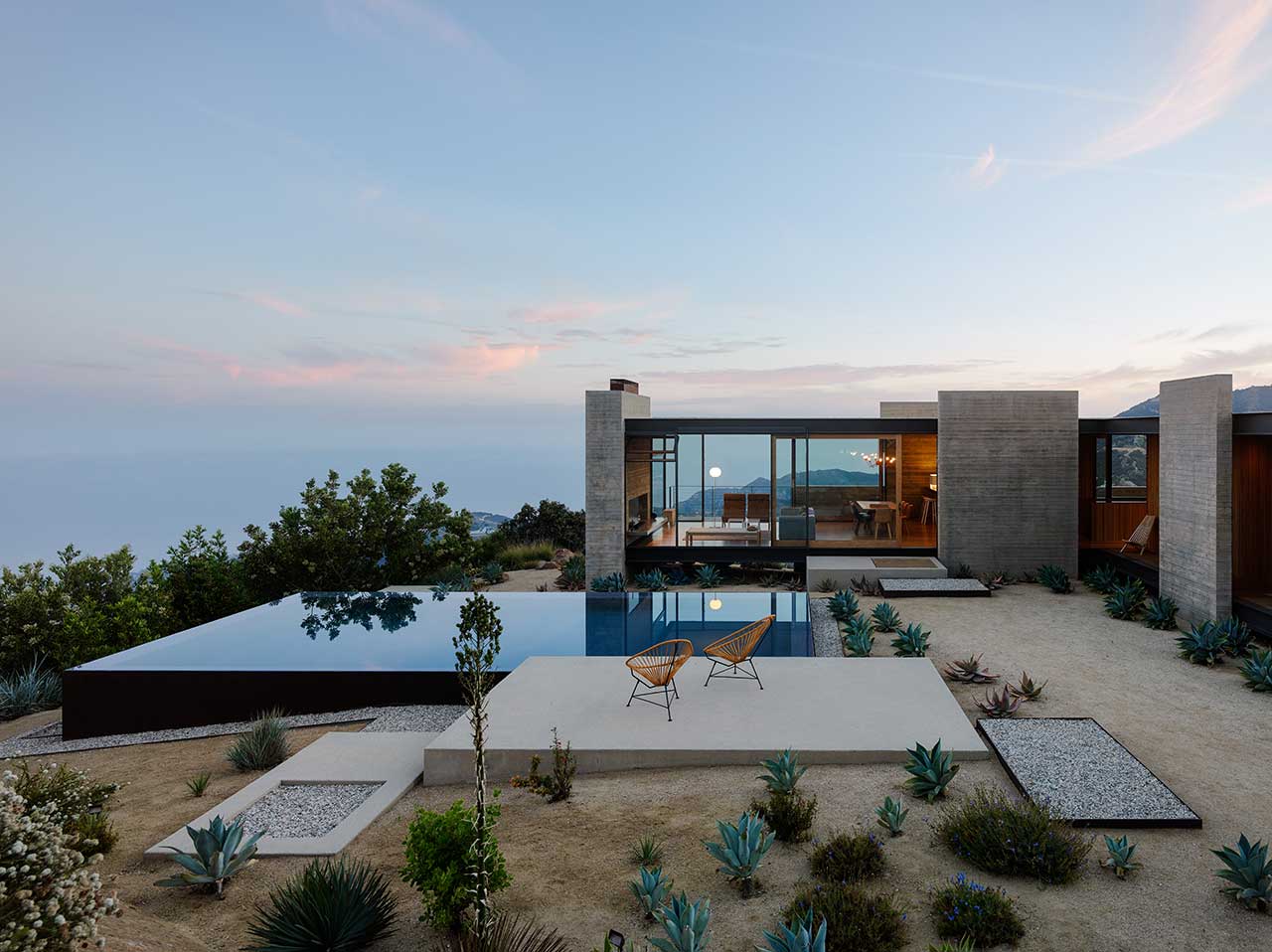 A Restorative Retreat in the Santa Monica Mountains Overlooking the Pacific
1/16 Photos
2/16 Photos
3/16 Photos
4/16 Photos
5/16 Photos
6/16 Photos
7/16 Photos
8/16 Photos
9/16 Photos
10/16 Photos
11/16 Photos
12/16 Photos
13/16 Photos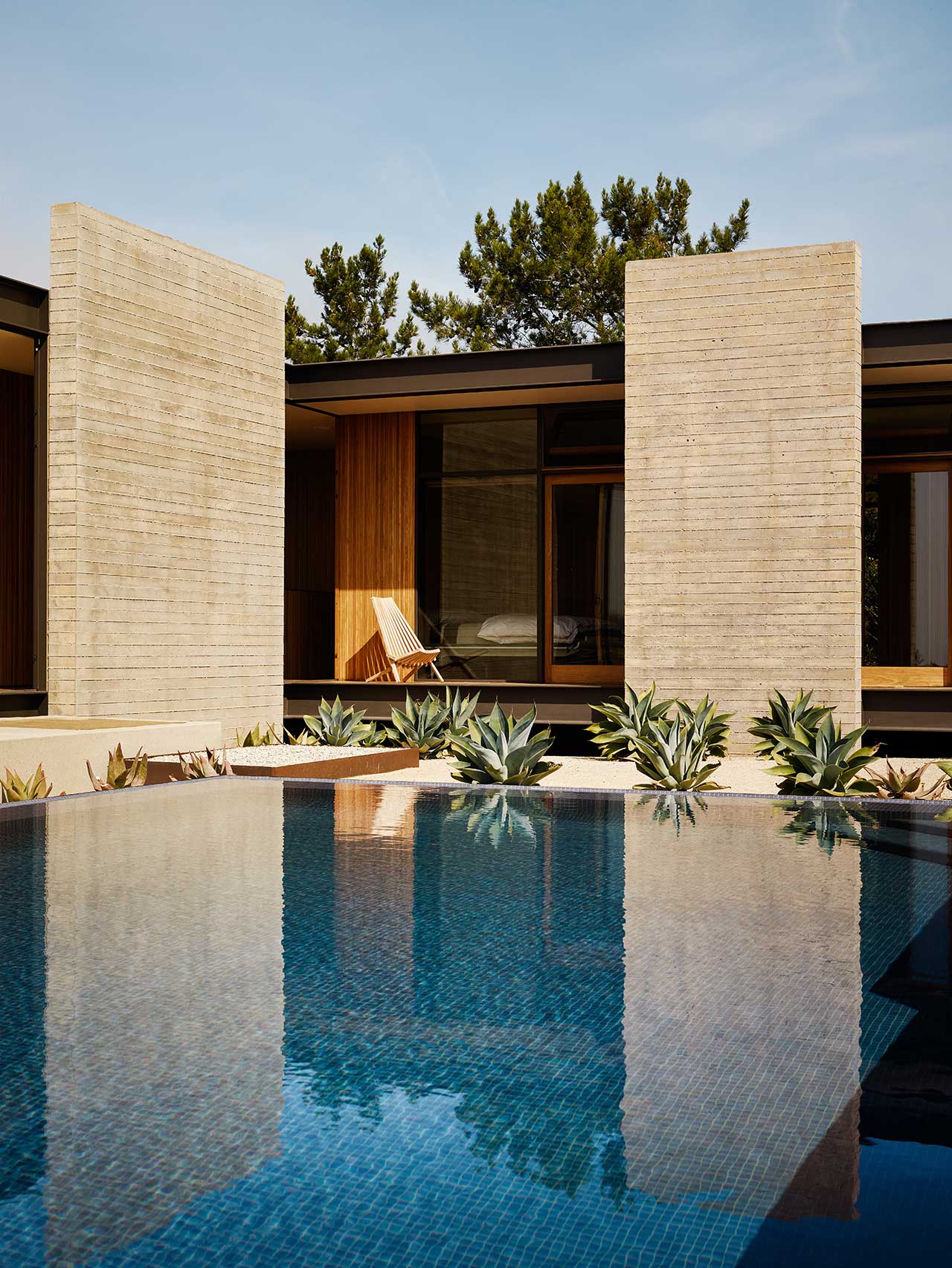 14/16 Photos
15/16 Photos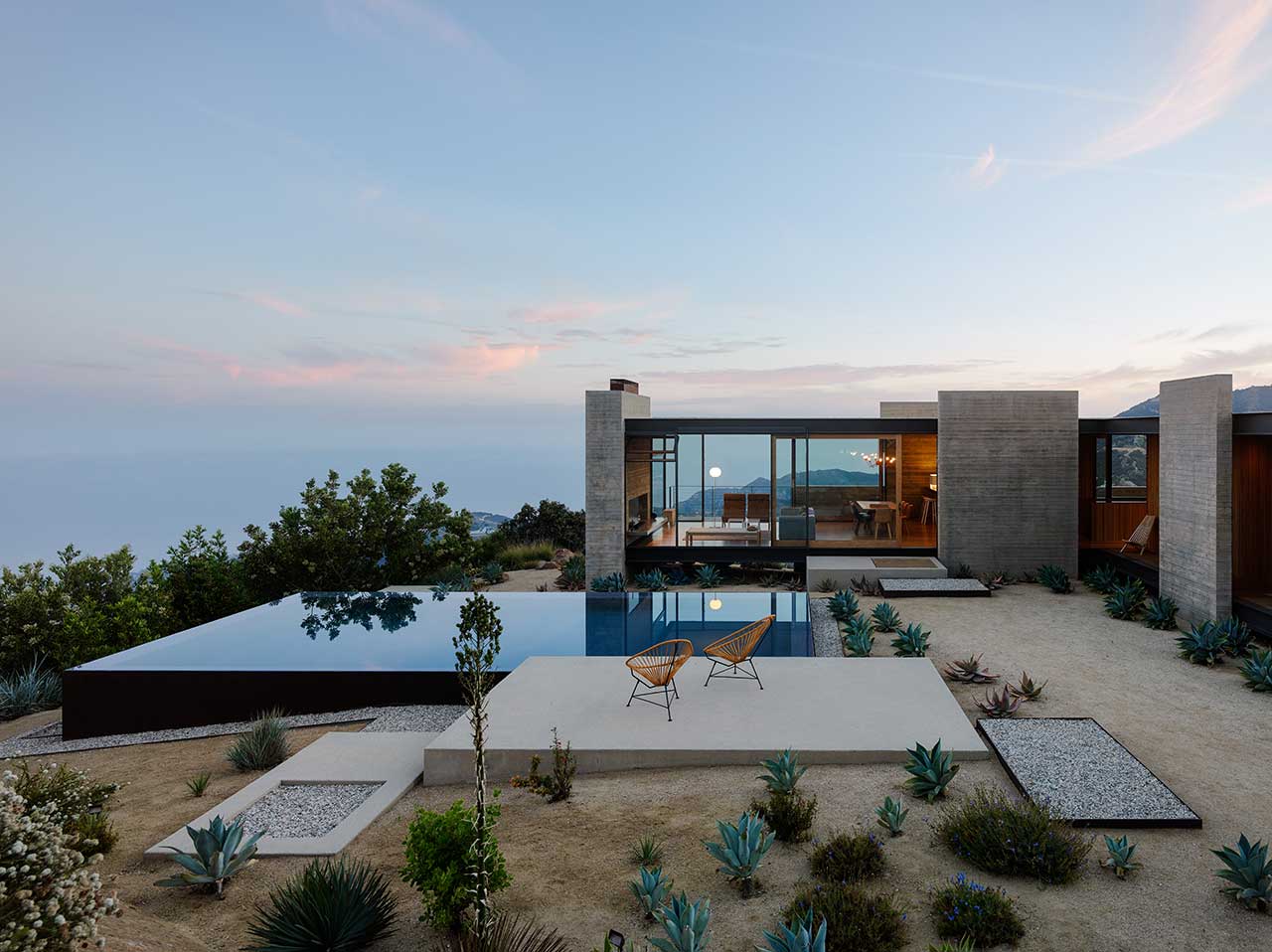 16/16 Photos
For most of us, travel came to a screeching halt in 2020 leaving many of us stuck at home, which also became the office. Not being able to go anywhere, see friends and family and no change of scenery added to the stress of the pandemic making many of us stir crazy and dreaming of when and where we could visit when lockdown eased. One dream-worthy place is Saddle Peak House, a modern retreat rental located in Los Angeles in the Santa Monica Mountains overlooking the Pacific Ocean. Designed by Michael Sant of Sant Architects, the secluded home offers the feeling of being immersed in the surrounding landscape with views of rock formations, native plants, and of course, the ocean, making for a truly restorative experience.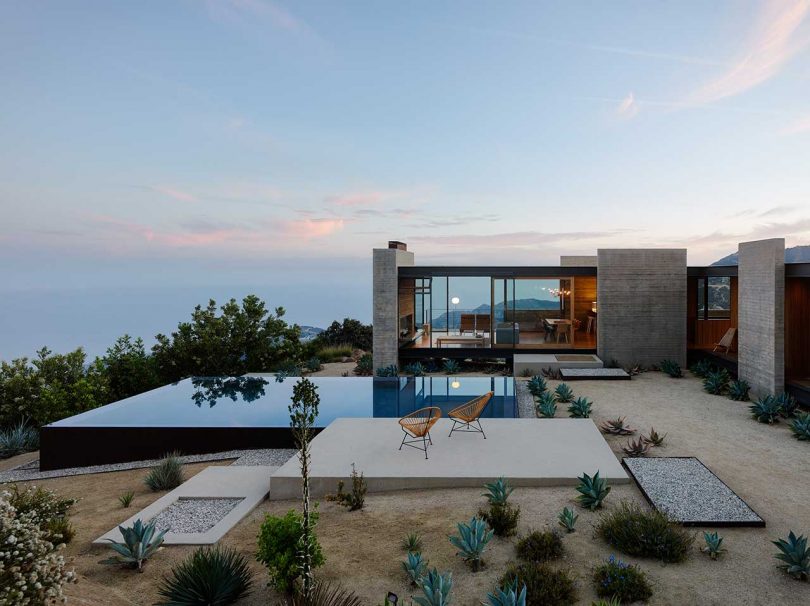 The structure, made from concrete, wood, steel and glass, rises from the ground without overwhelming it. The juxtaposition between the heaviness of the concrete walls and large expanses of glass, merge to create balance.
Steps away from the house is a dark blue infinity-edge pool mimicking the color of the ocean below.
The rectangular horizontal structure appears to float above the ground as its steel frame extends out to form covered decks that expand the square footage.
Inside, the home has a minimalist aesthetic with warm wood tones throughout and massive windows framing views in every direction.
Saddle Peak House can accommodate a number of people with its four bedrooms, one of which is located in a private studio. The main building houses the primary bedroom with sweeping views of the Pacific, and two additional bedrooms. Perfect if you want a quiet getaway alone or if you want to bring along extended family or friends, and everything in between.
The Saddle Peak House is available to rent through Welcome Beyond here!
Welcome Beyond is a stylish alternative to the sea of mainstream hotel booking websites. Founded by Oliver and Chris Laugsch, two brothers from Germany who have based their small, but expanding company in Berlin, the site features a thoughtfully curated selection of small hotels and vacation rentals currently available in 38 countries around the world. Many of these hand-picked properties are truly original in their style and reflect their owners' passion for distinctive architecture and design. What all their properties have in common is that they're exclusive — in the best sense of the word. Each is singular, memorable and definitely worth writing home about. With close to 300 properties, this is the perfect opportunity for those design-minded travelers on the hunt for unique places to stay. Explore Welcome Beyond vacation listings HERE.
Photos by Joe Fletcher.
This post contains affiliate links, so if you make a purchase from an affiliate link, we earn a commission. Thanks for supporting Design Milk!