Located just outside of Trikala, Greece is a three-bedroom, Scandinavian-inspired apartment designed for a young couple by Normless_architecture studio & workplace. With an open floor plan, the 150-square-meter (1614-square-foot) apartment feels even larger than it really is with the kitchen, dining, and living area leading out to a back garden. To increase the natural light entering the apartment, they installed a huge wide window offering uninterrupted views of the outdoor space.
A wall of hidden cabinets is located behind the kitchen table.
The modern kitchen receives additional daylight through a horizontal window above the counter.
The kitchen and dining room are separated by a black framed window, which keeps the lines of sight open.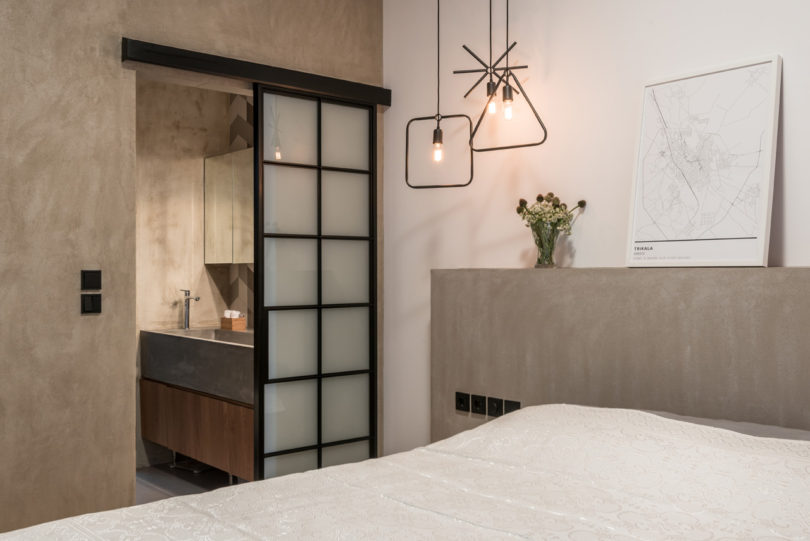 In the children's bedroom, there's a series of wooden houses hanging on the walls for storage. The other walls were hand-painted by a Greek artist.
Tiles are installed in a herringbone pattern behind the guest bathroom sinks in white, grey, and green.
Photos by George Sfakianakis.