When a busy young man reached out to boq architekti, he requested they redesign his compact, Prague apartment so that it would be the perfect crash pad when he's in town. The 36-square-meter flat (approx. 387-square-feet) had recently been divided into two separate, walk-through rooms by the developer which made them decide not to tear everything down. Instead, they designed the Men's Lair around the original layout.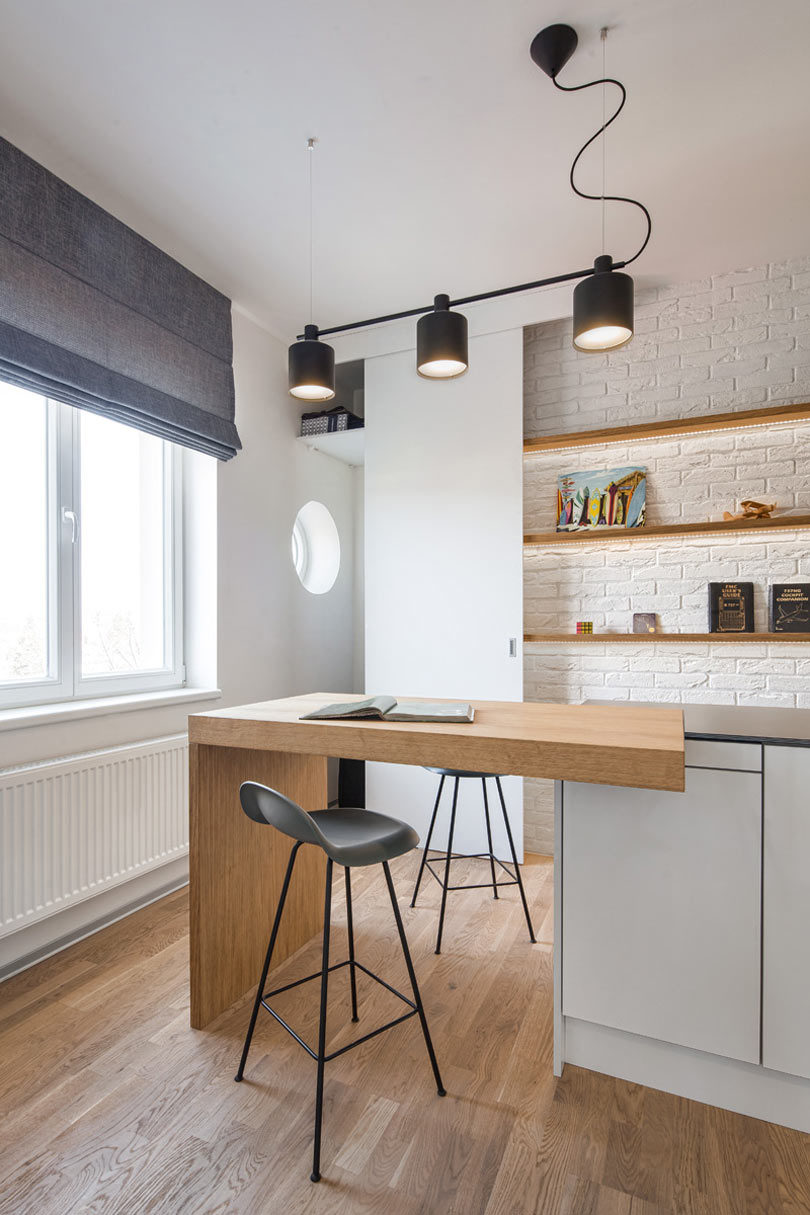 A large kitchen island rests in the center of the space, offering a place to cook, dine, or socialize with friends. The island was designed so that the client could face his guests while he cooked and not have his back to them. Narrow wooden shelves are hung on the back wall for artwork, books, or collectibles.
Simple white cabinets with dark fixtures and countertops are offset with warm wooden details that make it much more homey.
The other room houses the living room and bedroom. Due to the client's busy schedule, the bedroom is hidden away by sliding doors so he can rest during the day if need be. The doors can also remain open while the dark blinds are down helping to keep the natural light at bay without being closed in.
A built-in desk sits under the window and features a drawer underneath to hide away any clutter.
A glass panel makes up part of the partition wall allowing the client to enjoy the sunrise if desired.
Photos by Tomas Dittrich, courtesy of BowerBird.