When the tenets of a ground floor apartment in Vila Madalena, São Paulo, Brazil, were feeling the squeeze, VAGA was hired to design additional space. The building was small so creating an annex was the only option to build two bedrooms, a bathroom, and a rooftop deck.
One of the main requirements, besides increasing the space for guests to stay, was to find a way to mix social spaces with the private ones when desired. Large sliding wood doors close the rooms off when privacy is needed, but open back up for gatherings.
Polished concrete floors give the interior spaces a modern/industrial feel, while being practical for the sometimes open environment.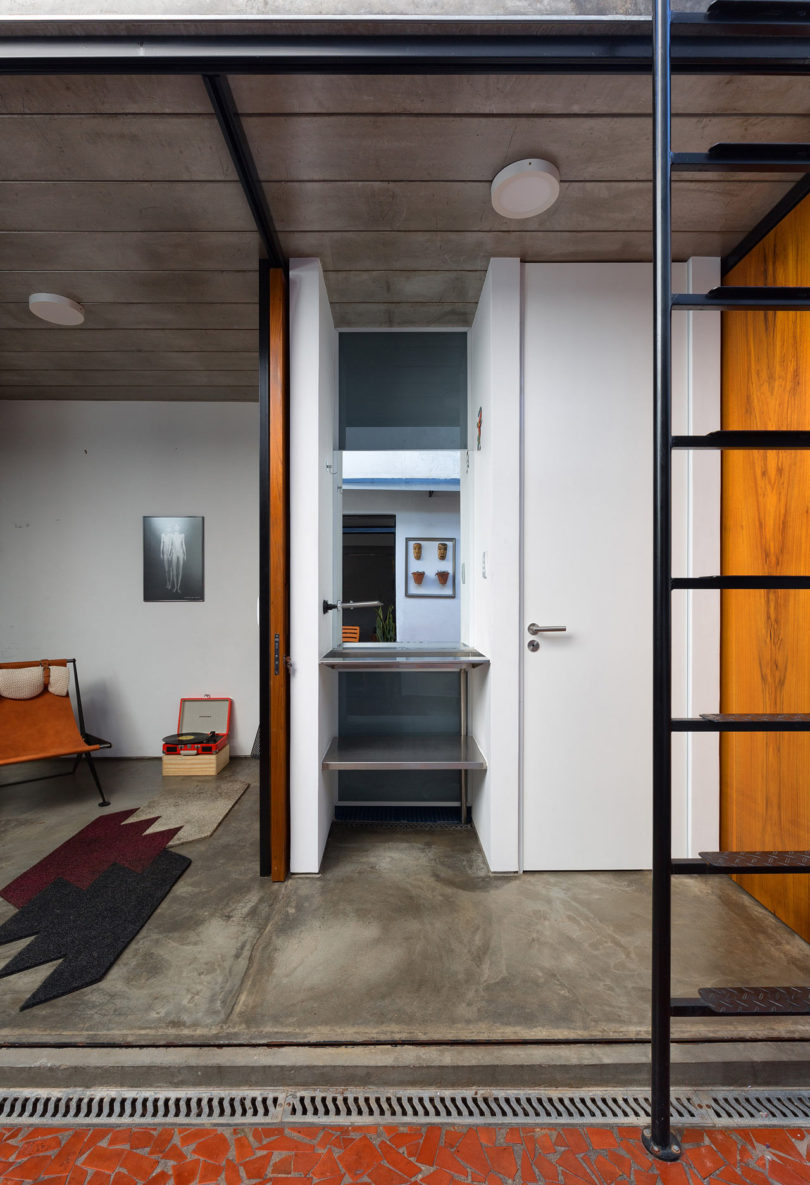 A simple fixed ladder leads to the rooftop deck, which features a vegetable garden and views of the city.
Besides being used for the garden, the outdoor area offers additional space for entertaining.
Photos by Manuel Sá.