A Spanish House That Blurs the Lines Between Home and Art Gallery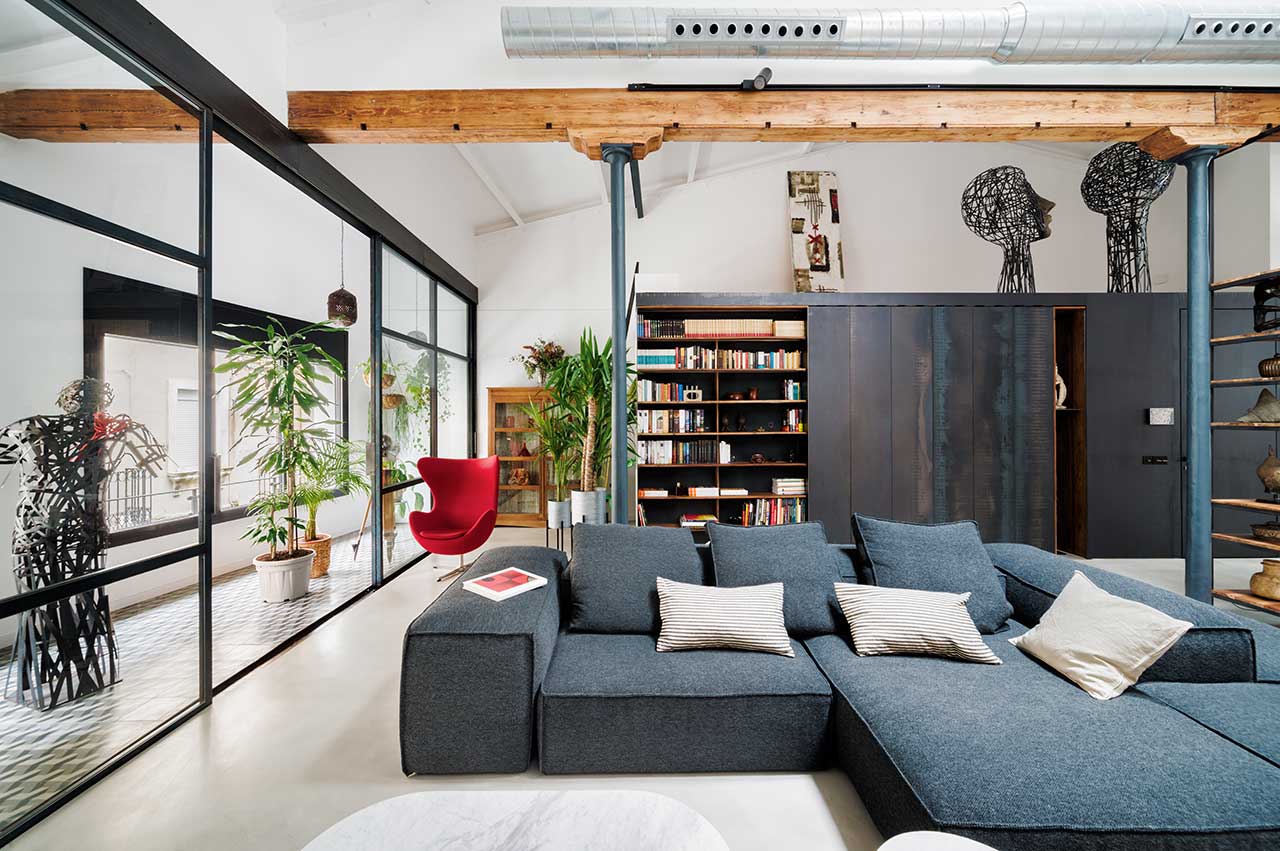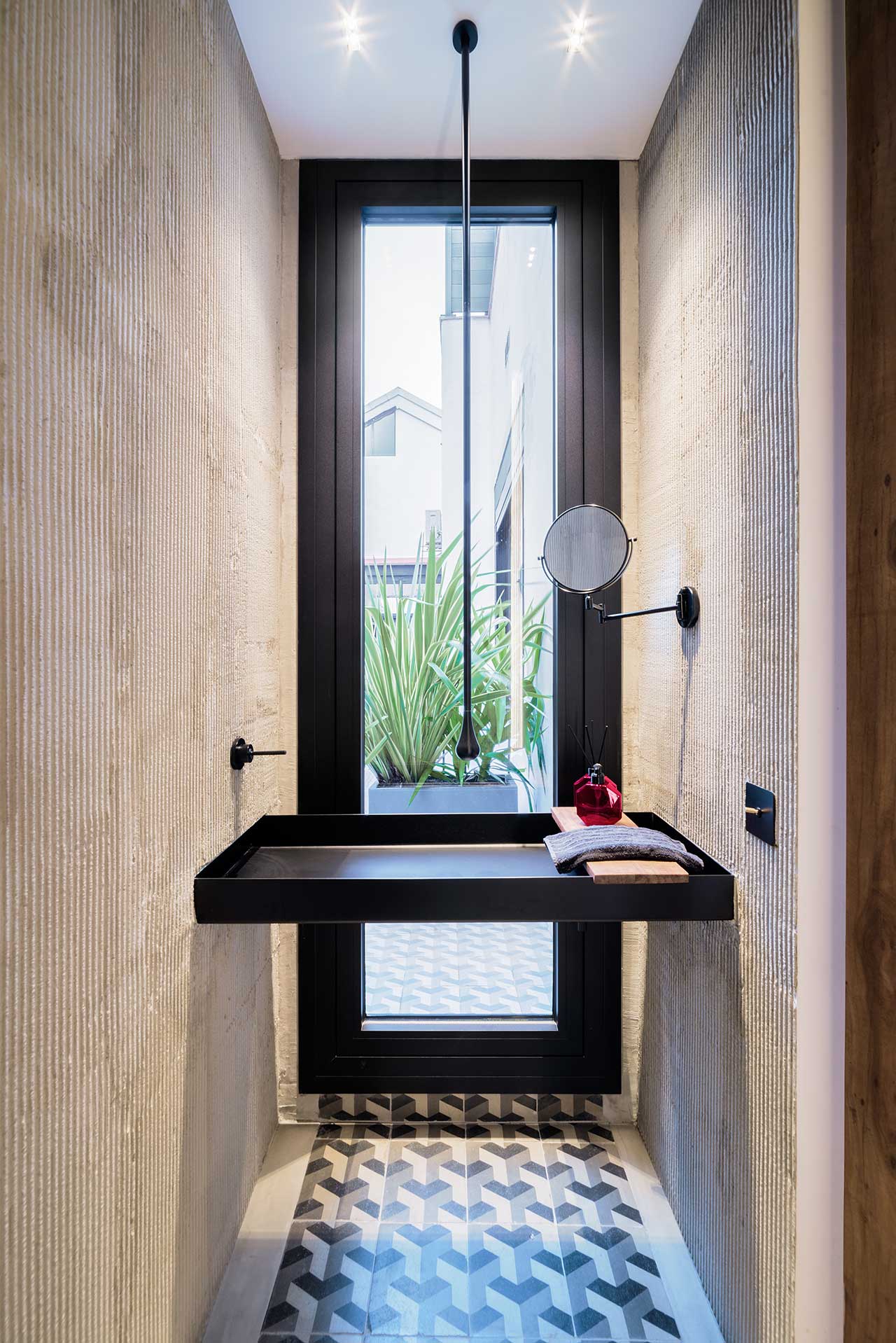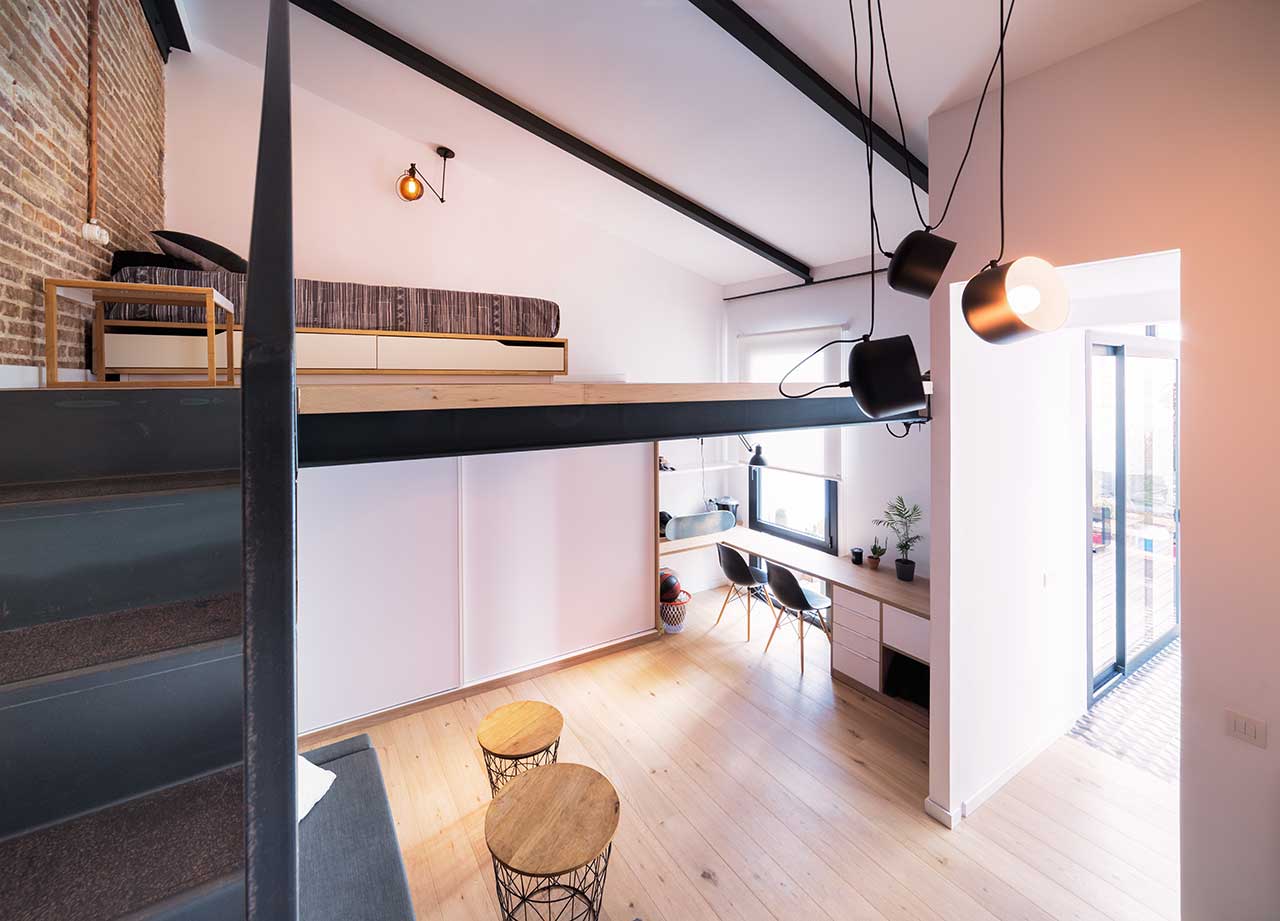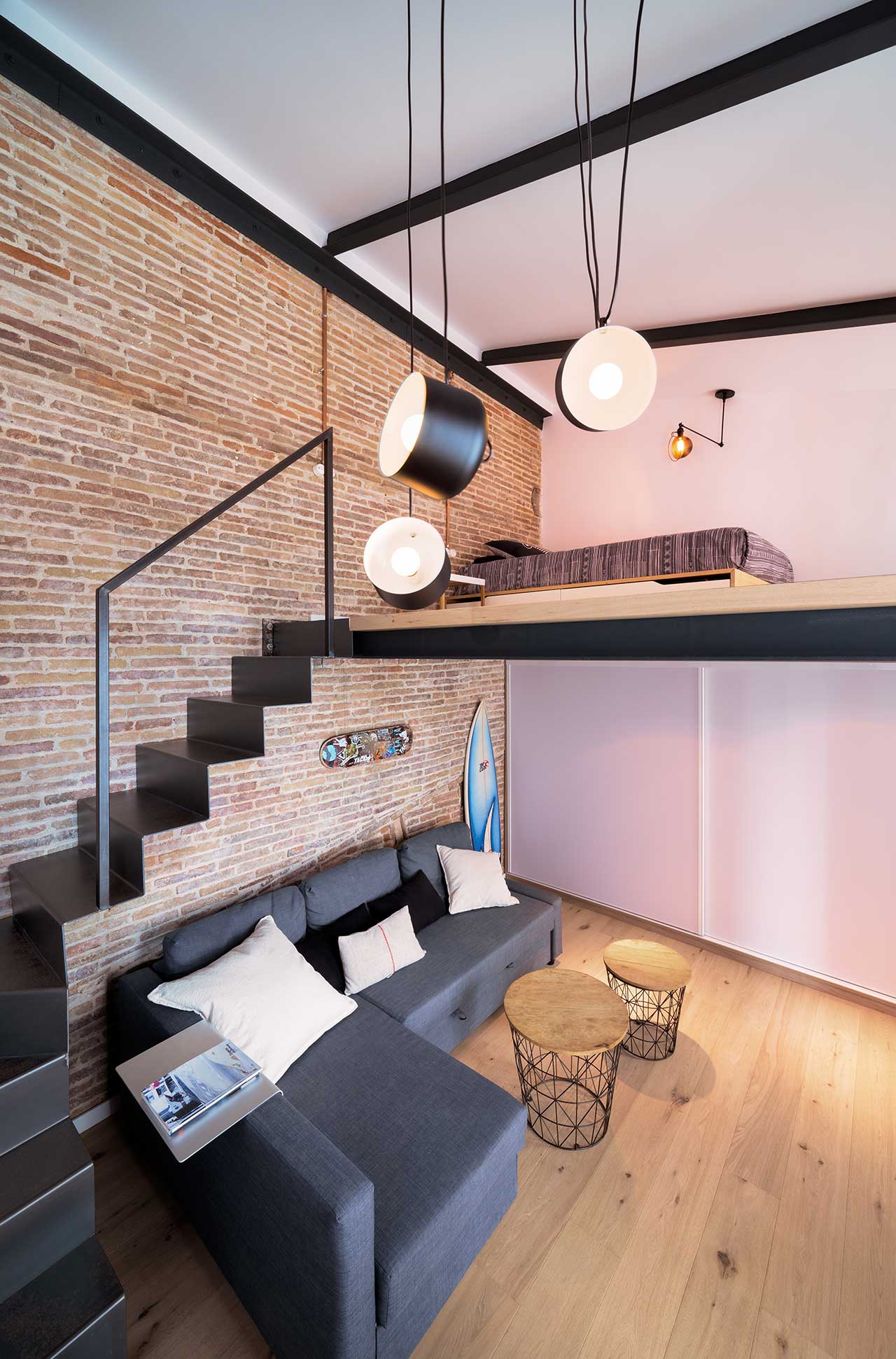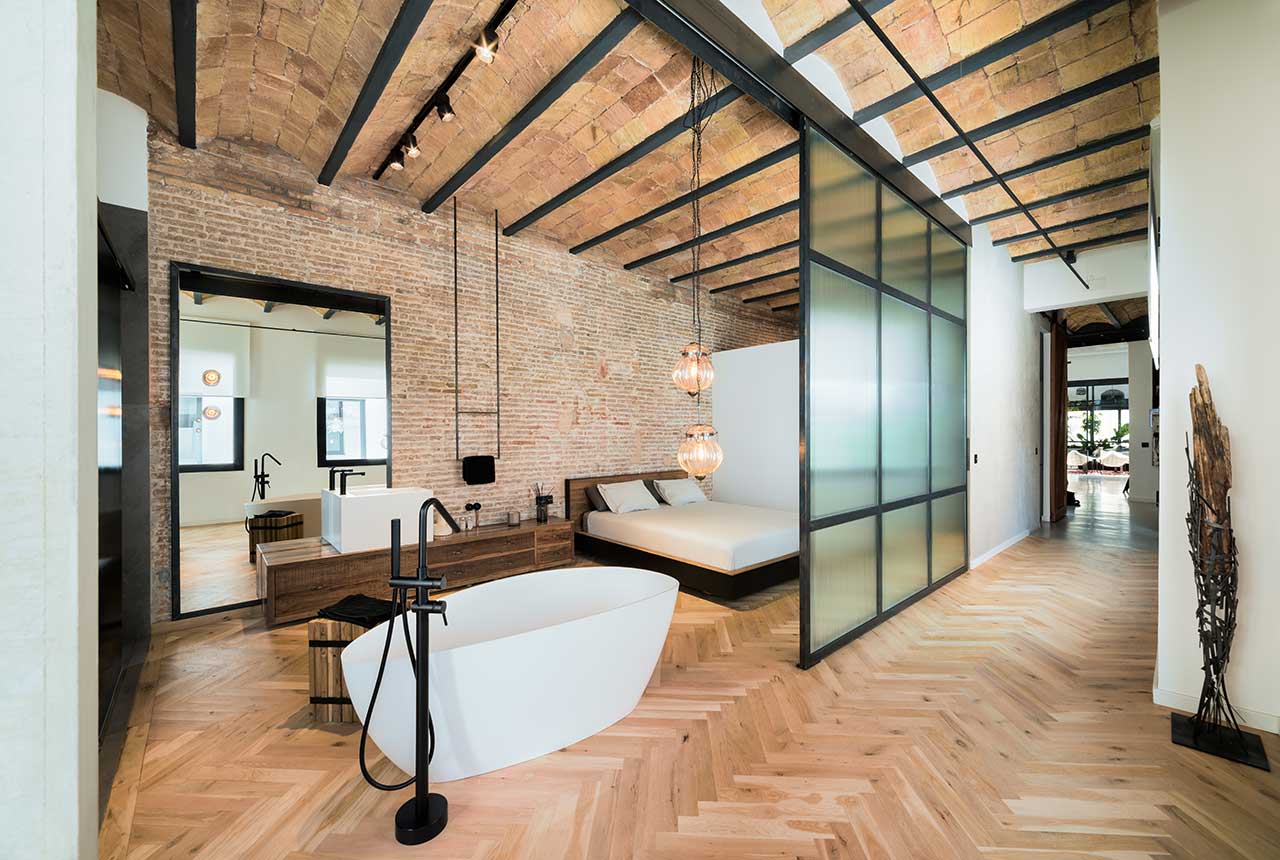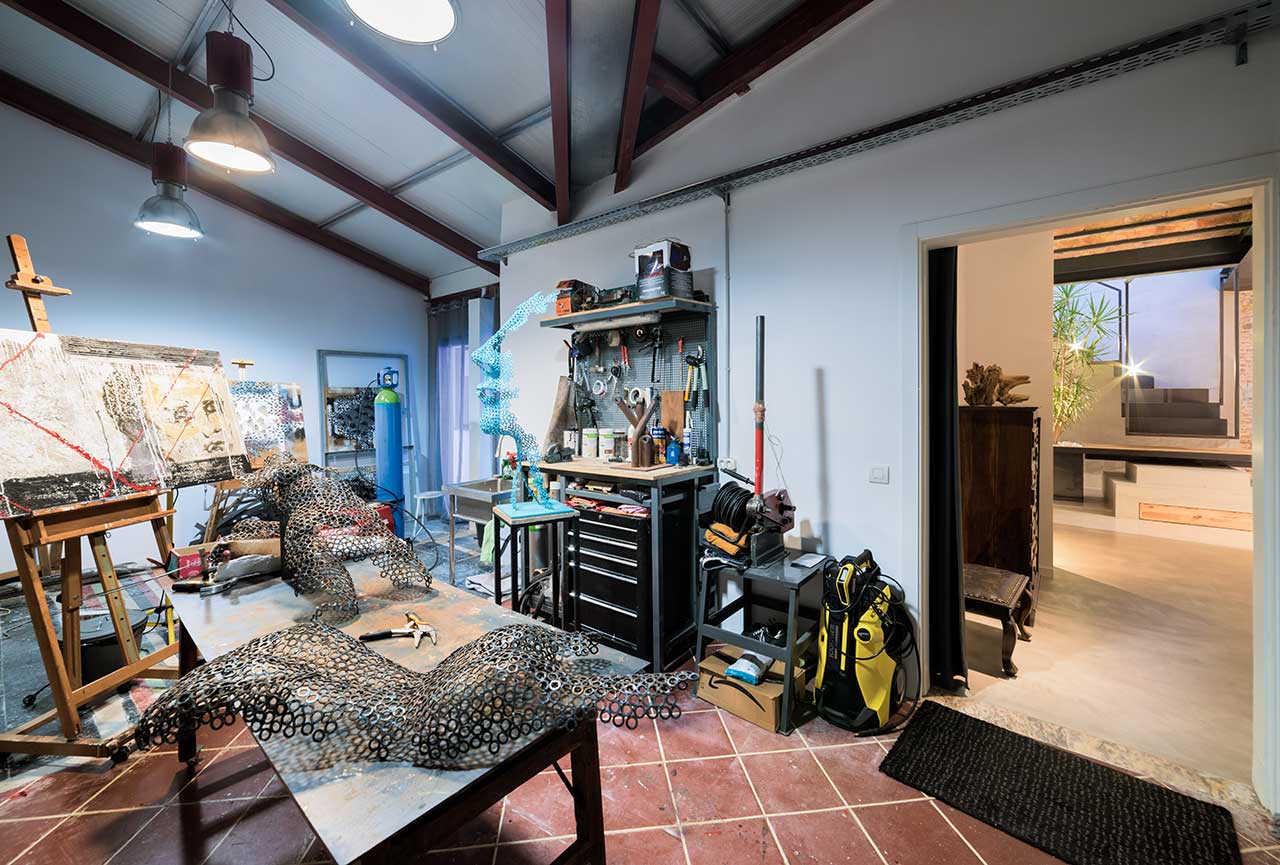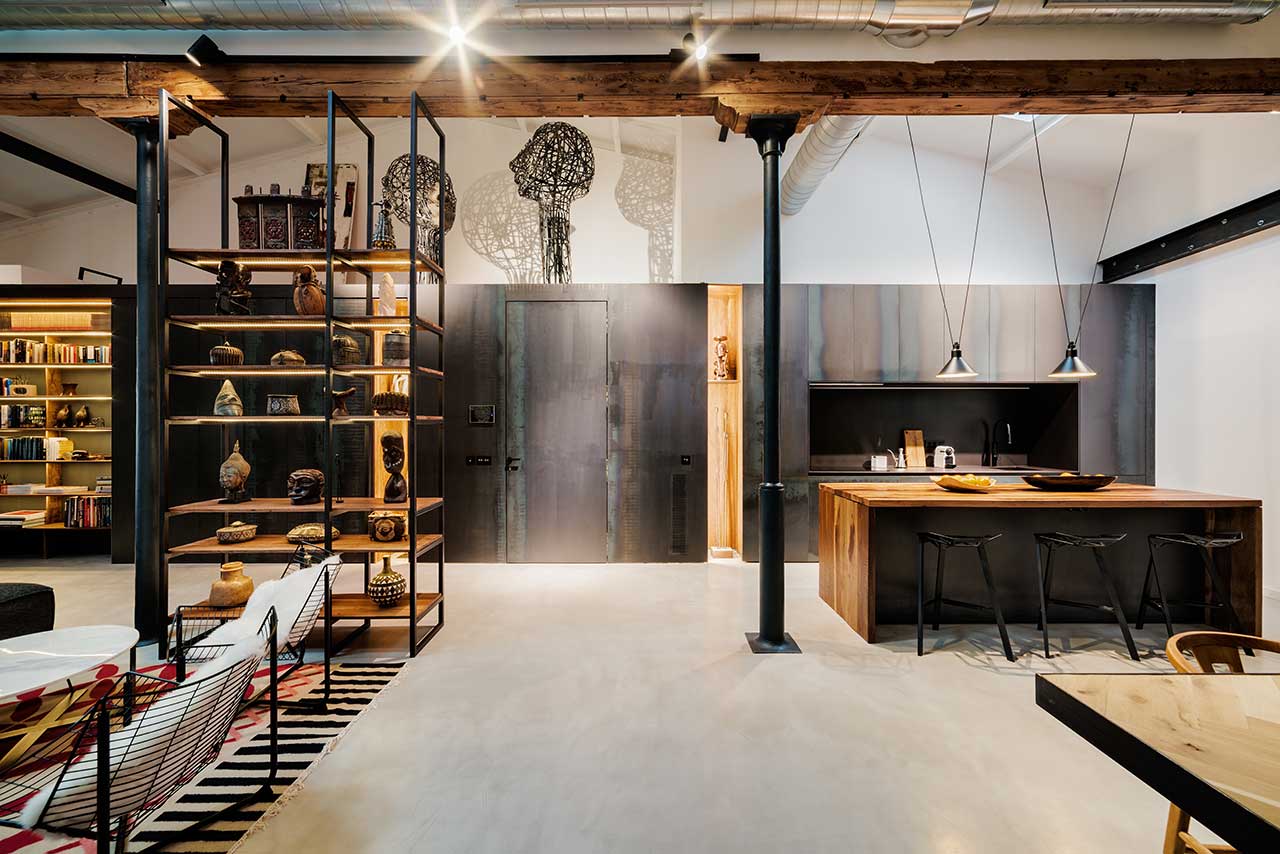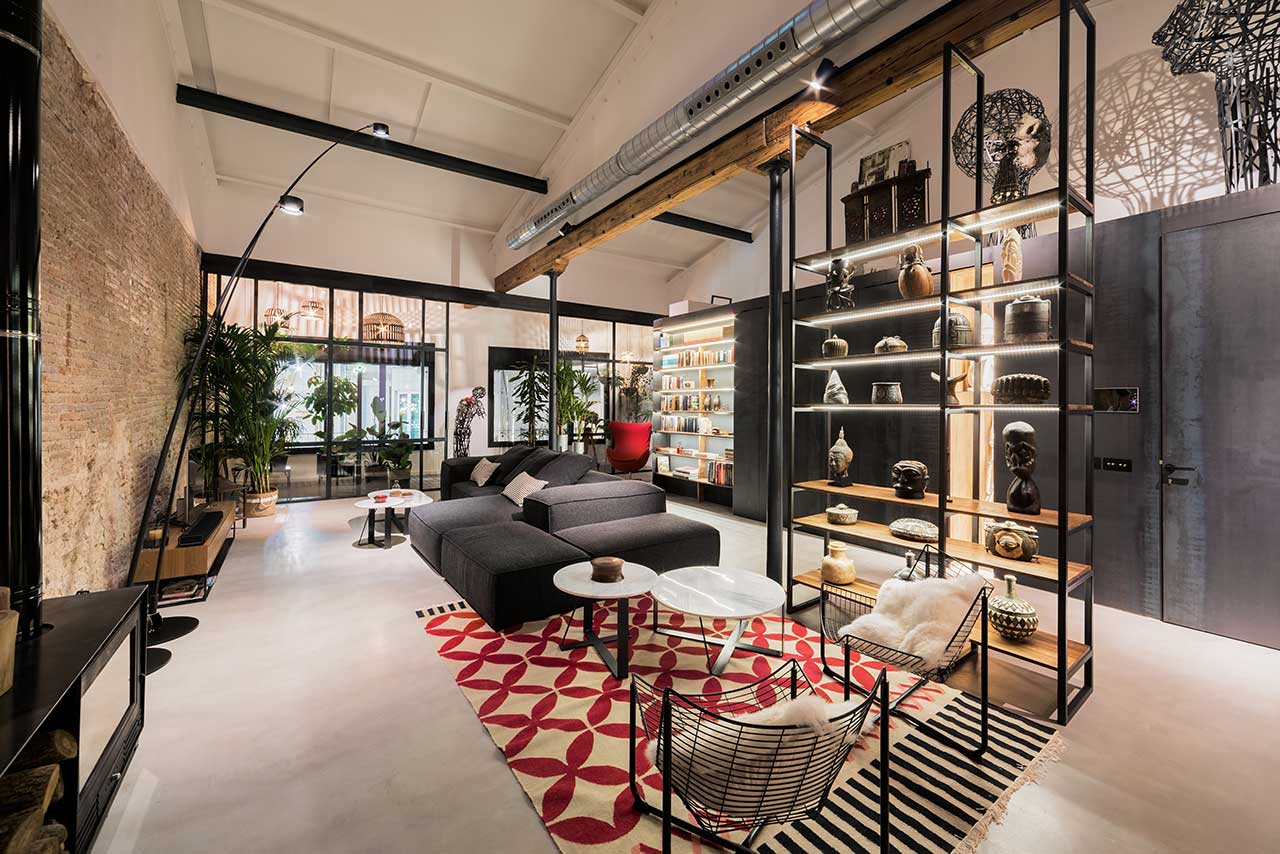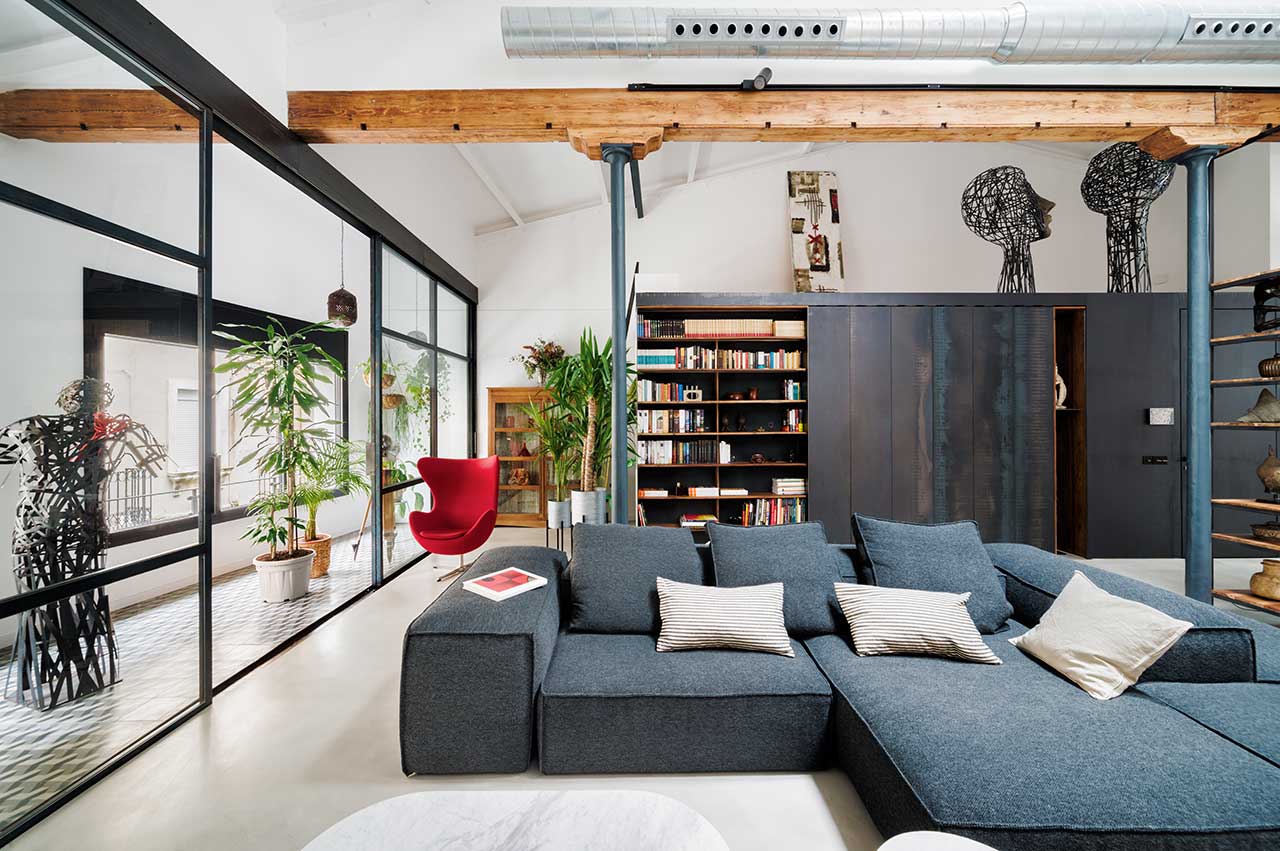 A Spanish House That Blurs the Lines Between Home and Art Gallery
1/22 Photos
2/22 Photos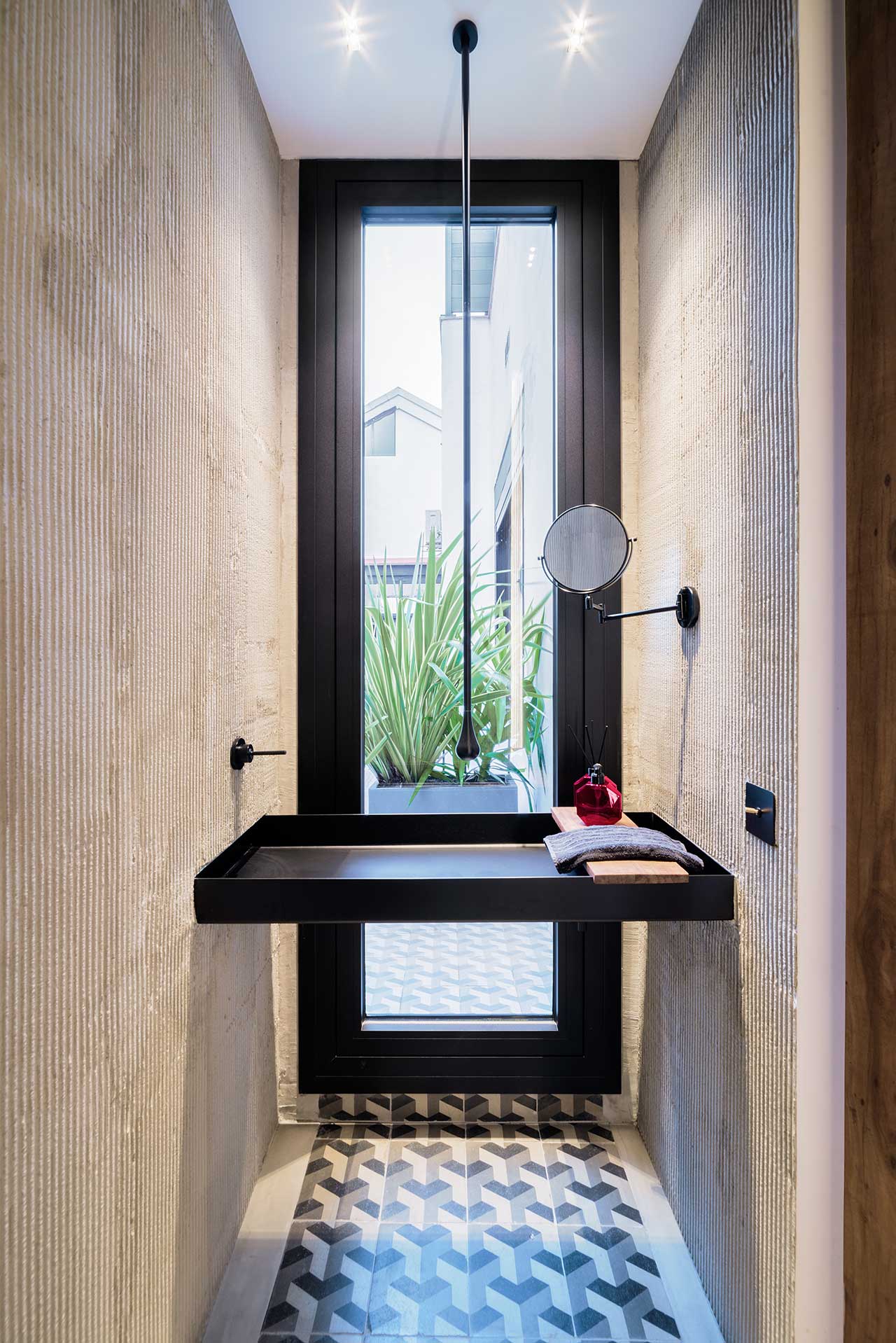 3/22 Photos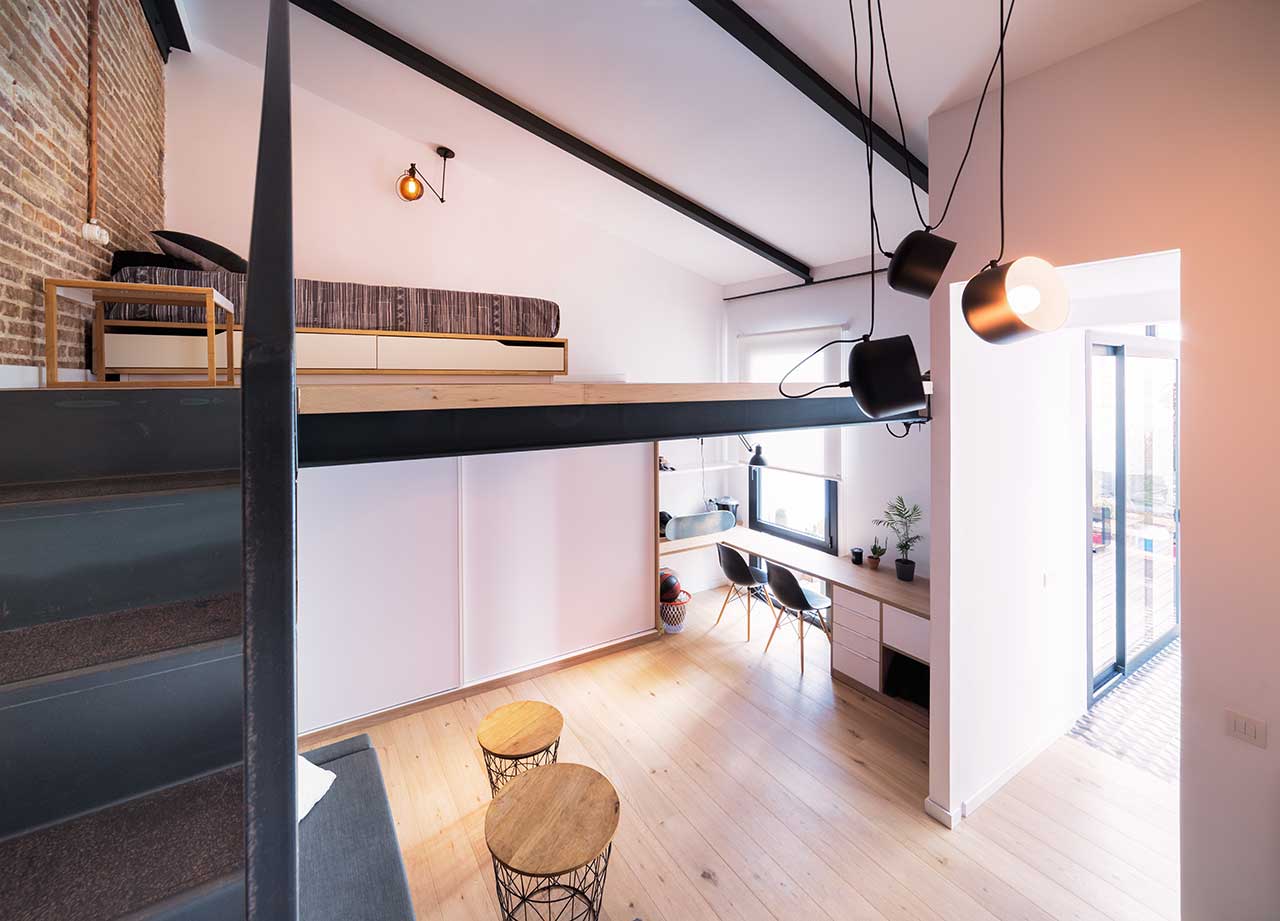 4/22 Photos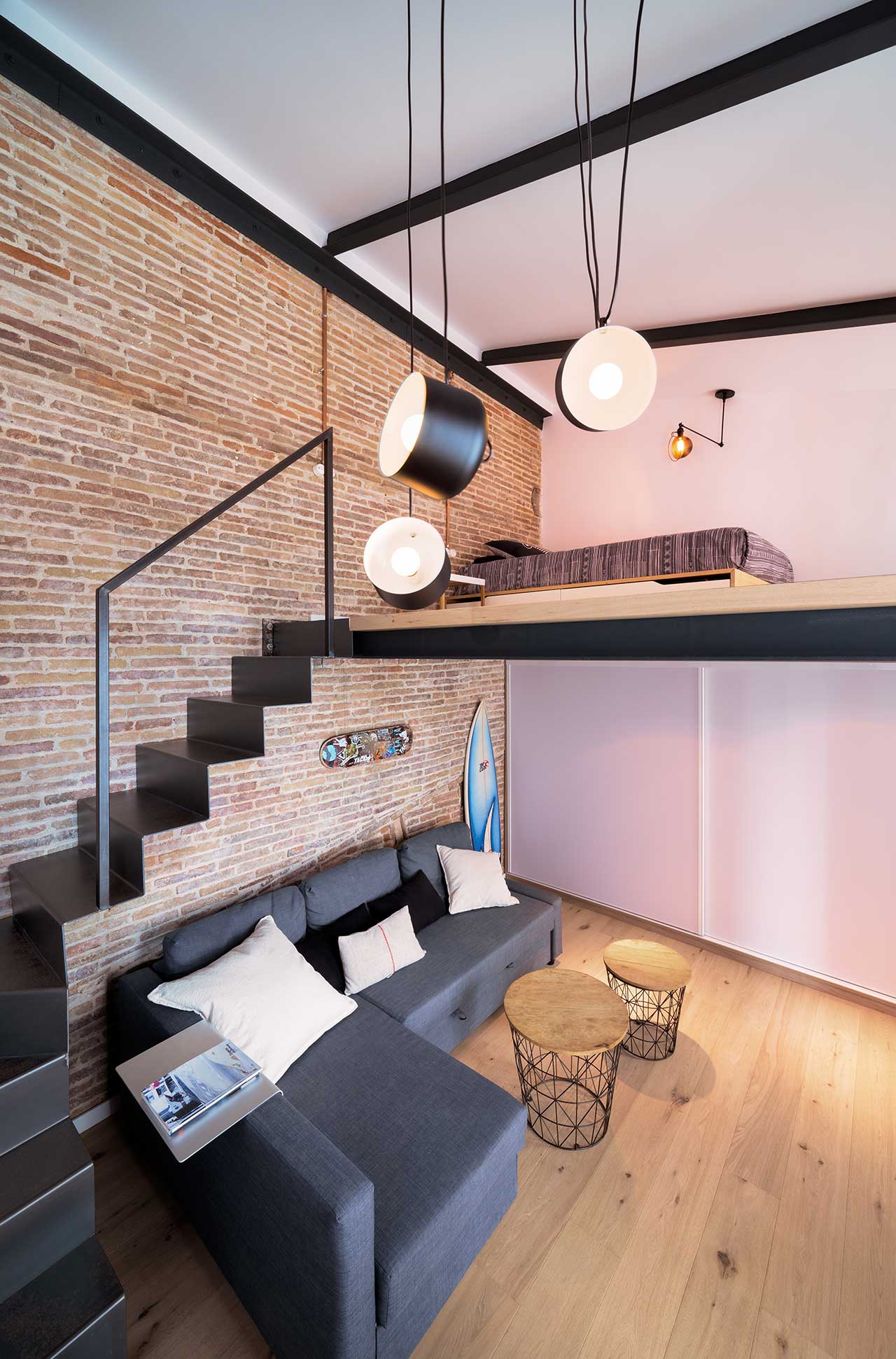 5/22 Photos
6/22 Photos
7/22 Photos
8/22 Photos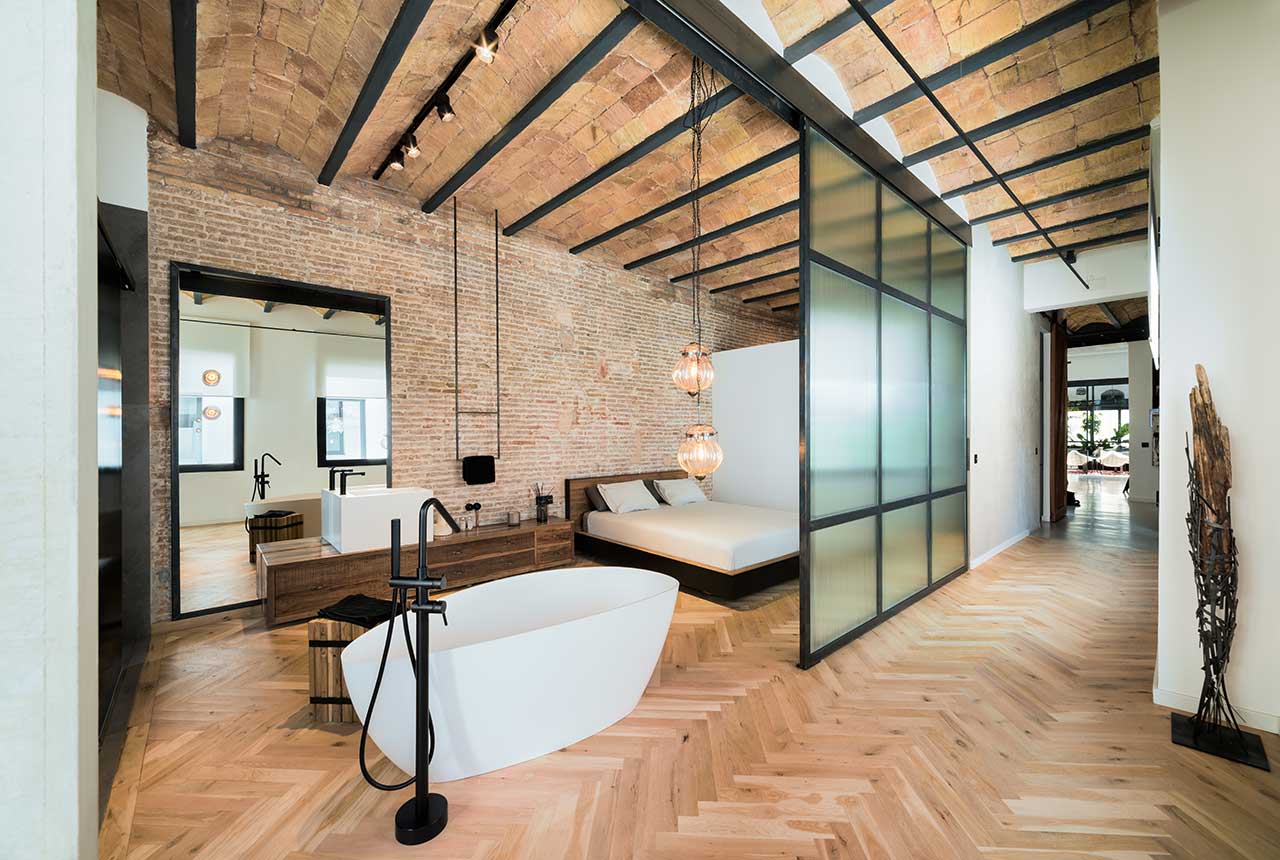 9/22 Photos
10/22 Photos
11/22 Photos
12/22 Photos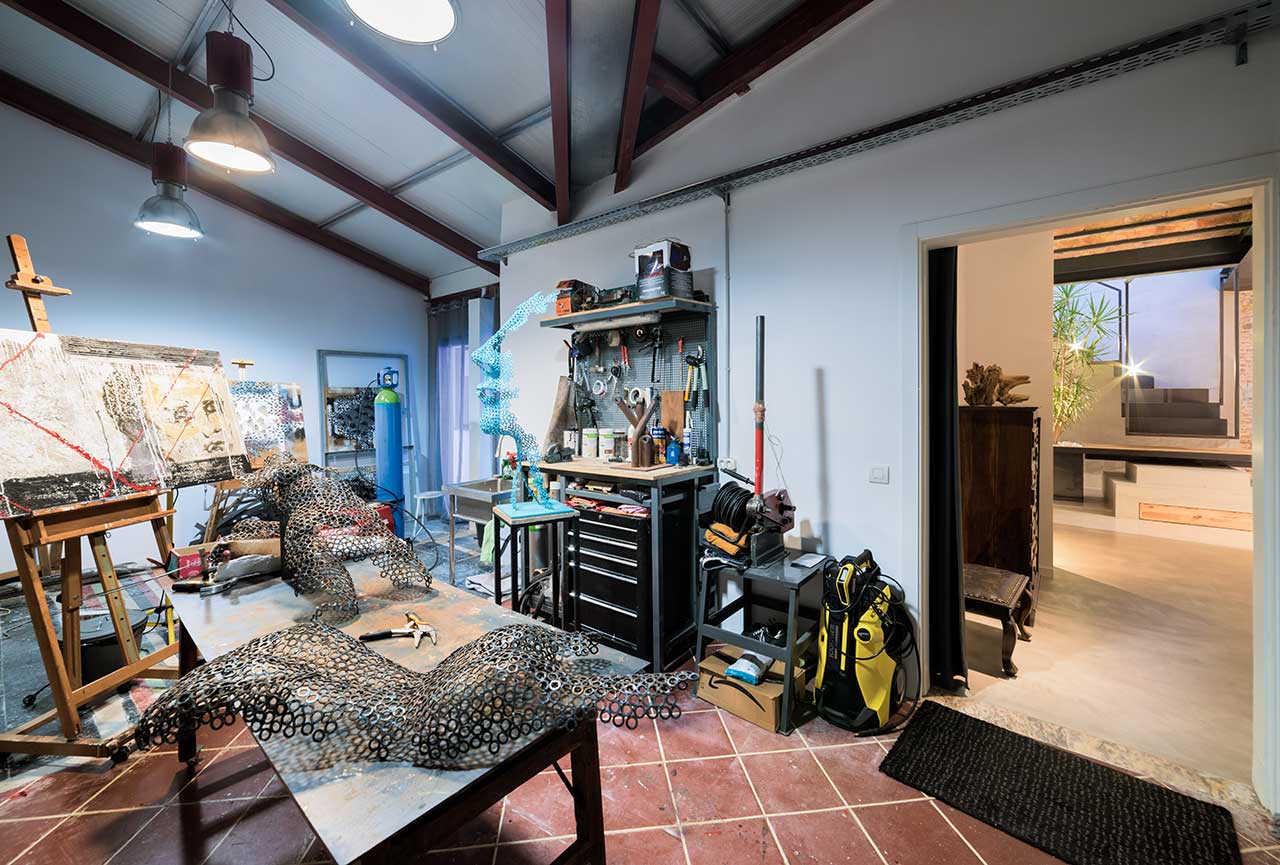 13/22 Photos
14/22 Photos
15/22 Photos
16/22 Photos
17/22 Photos
18/22 Photos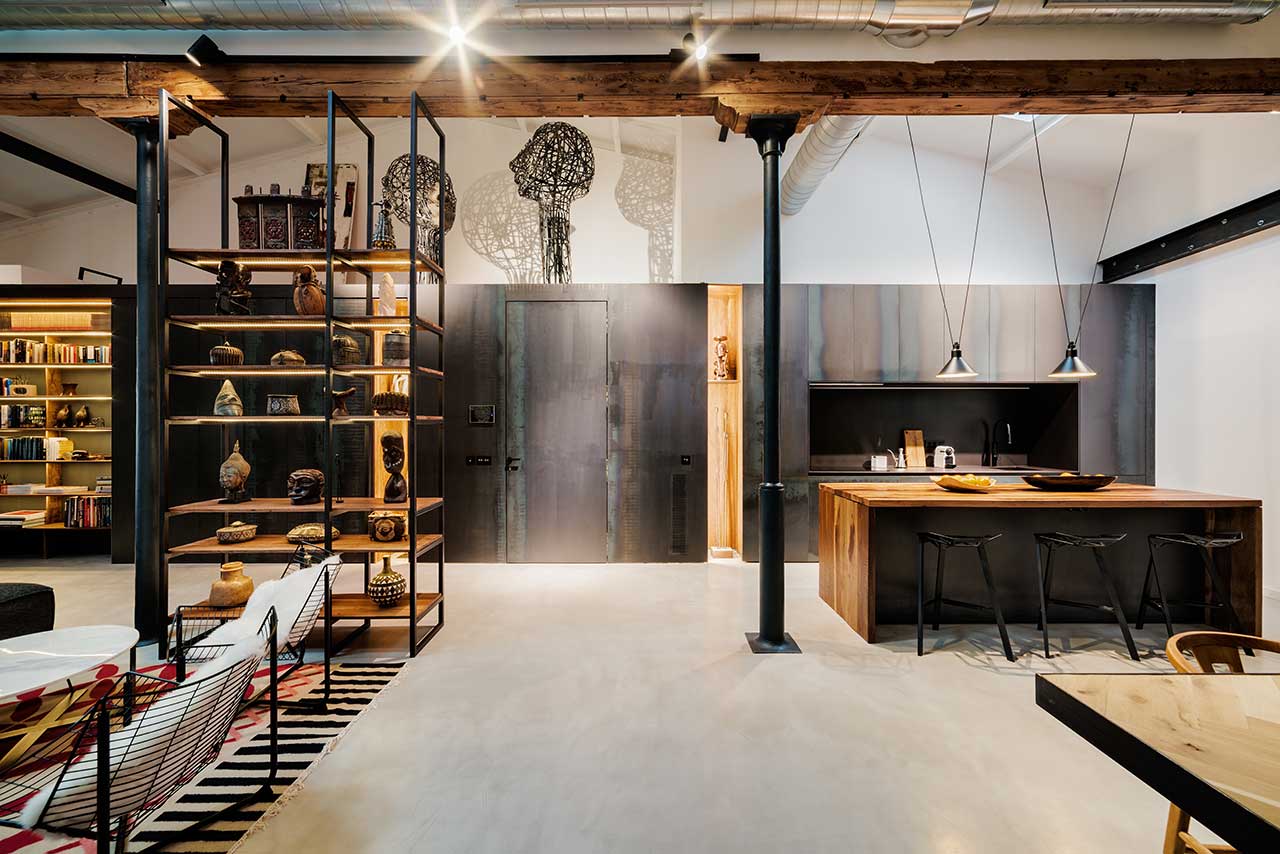 19/22 Photos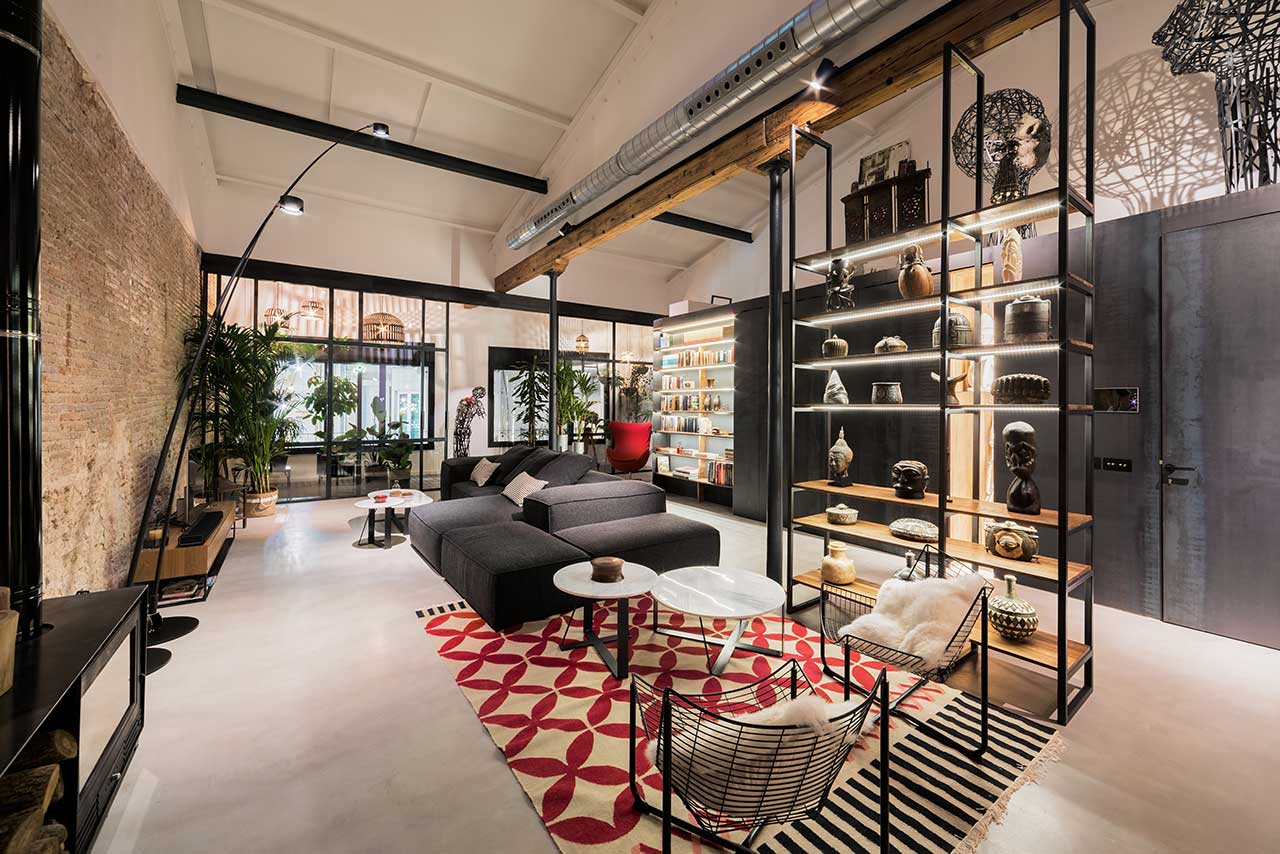 20/22 Photos
21/22 Photos
22/22 Photos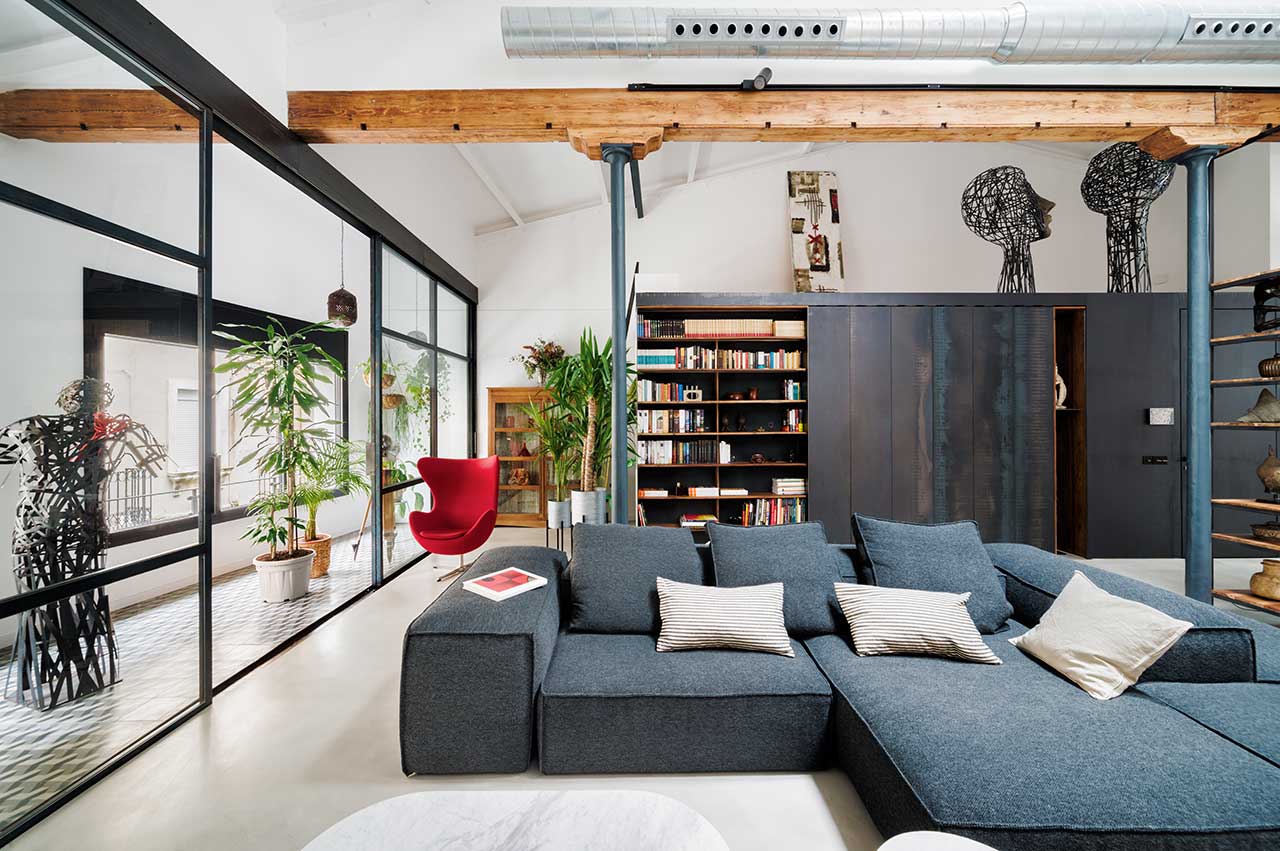 Located in the heart of Badalona, a city near Barcelona, stands a modern home that seamlessly blends the homeowner's artwork with architectural ingenuity. Designed by interior designer Clara Lleal INTERIORISTA, the Art Gallery House is not just a living space; it's an art gallery that encapsulates the creative skills of its owner, the artist and sculptor Juanma Noguera. At the heart of this project lay a challenge – to organically integrate the owner's sculptures throughout the house. The result? A home that doubles as a gallery, where every turn reveals a new piece of art waiting to be admired. From strategically placed sculptures to paintings that adorn the walls, every inch of this house exudes artistic energy.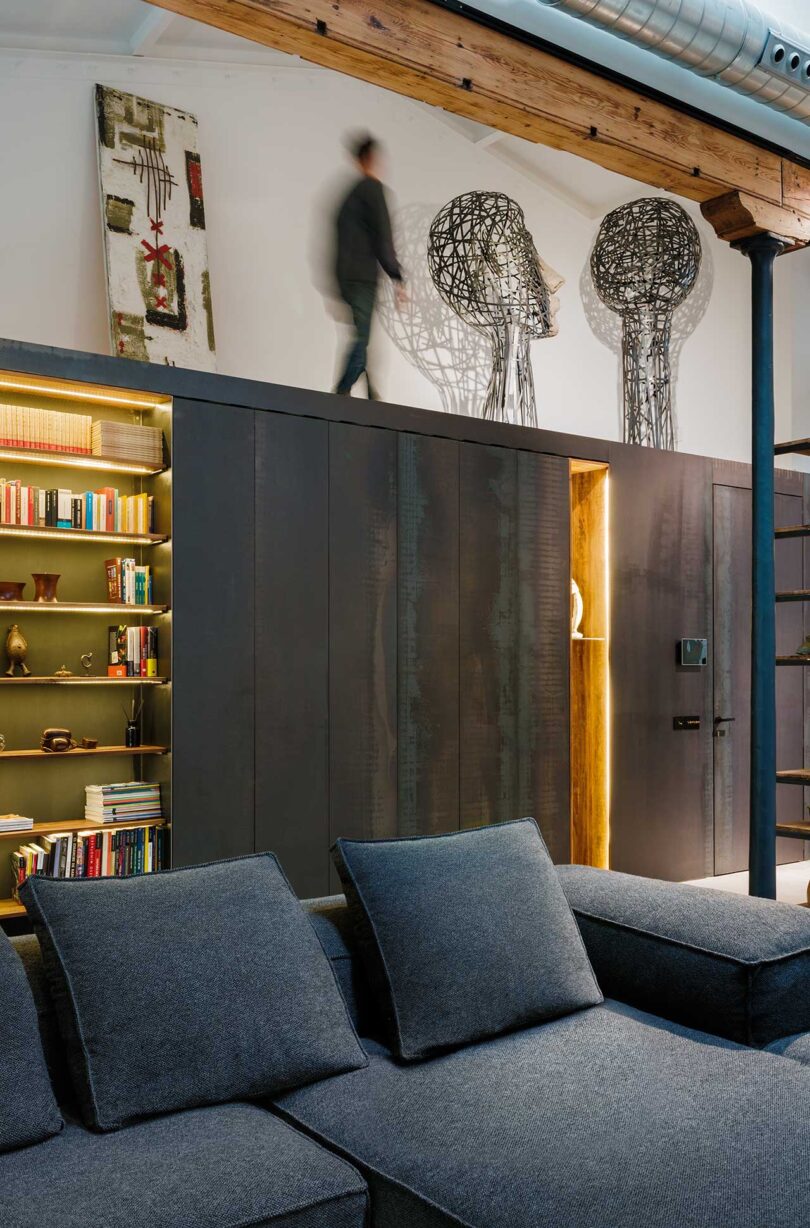 The designer retained the building's original materials to carry on with an authentic industrial aesthetic. Unearthed solid brick walls, vaulted iron-beamed ceilings, and the revival of the original hydraulic pavement form the foundation of the home's overall character. The materials chosen for new design elements follow this industrial theme, including concrete, black iron sheet, and a herringbone floor made from reclaimed wood. Amidst the grays, teak wood furniture emerges as a warm and welcoming contrast.
Natural light is key to this project. Skylights punctuate the ceilings, casting a natural glow throughout the interiors. An inner courtyard at the rear of the house serves as a secret garden, inviting light to cascade through to the interior.
An open living room, kitchen, and dining room welcome visitors with a high gable ceiling. Here, the designer faced the challenge of creating an inviting atmosphere in a large space. Iron sheeting spans a good portion of one wall housing storage before transforming into the modern kitchen.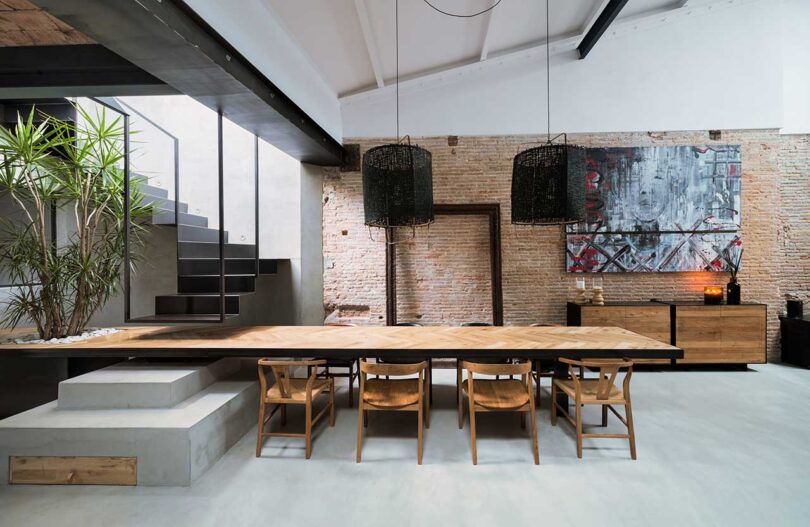 A custom-designed central structure seamlessly transforms from a dining table to a staircase leading to the rooftop. This clever design is not just functional but a focal point with it's built-in planter and herringbone parquet top.
Further exploration reveals the owner's workshop and studio, which was left untouched.
Behind a large sliding glass door, there's a bedroom suite with the bed, sink, and bathtub all situated in one room, while the shower and toilet are private behind diffused glass.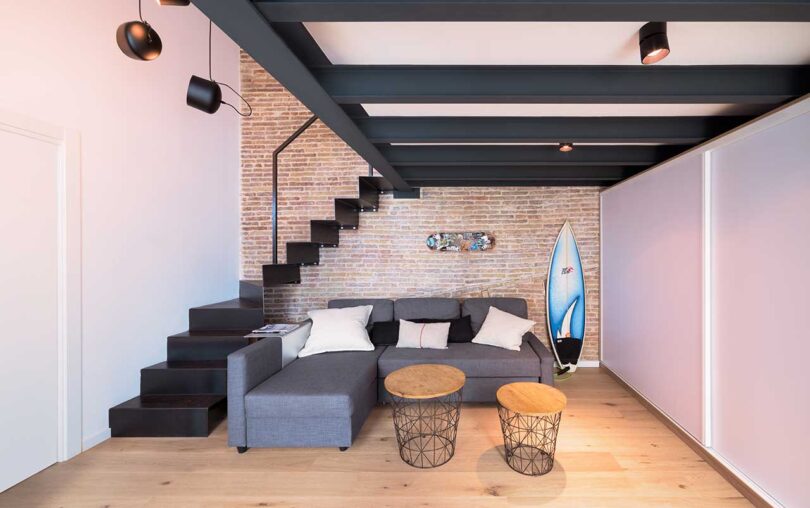 A pair of children's rooms each include a loft bedroom and a sitting area underneath with a shared bathroom in the middle.
The powder room features a floating fire enameled stainless steel sink with the faucet hanging from the ceiling above.
To top the design off, a rooftop terrace received a complete renovation with a surprising stainless steel pool surrounded by synthetic outdoor decking.
Photography by Felipe Mena.