Zalando, a tech company in Helsinki, hired Interior Architects Fyra for new offices that have been dubbed "the coolest tech hub in Helsinki." The offices offer plenty of places to work as a group, or if the employees would rather have some quiet to concentrate, there's space for that as well. Besides workstations, they incorporated lots of fun elements that would make it easy to roll out of bed in the morning knowing you were spending the day here.
Overall, Zalando wanted a raw industrial look with a color palette pulled from the brand's colors. They jumped on the office when the space opened up in central Helsinki knowing it had lots of possibilities for the brand to grow, work, hold events, and just hang out.
They divided the office into two spaces – one with a double-height ceiling that was open and perfect for hanging out, and the other area more quiet for working. The open space allows games of pool and foosball, chatting with colleagues, and spots for lunch, with a stadium style setup next to a staircase.
Hop on a swing with embedded LEDs for even more fun!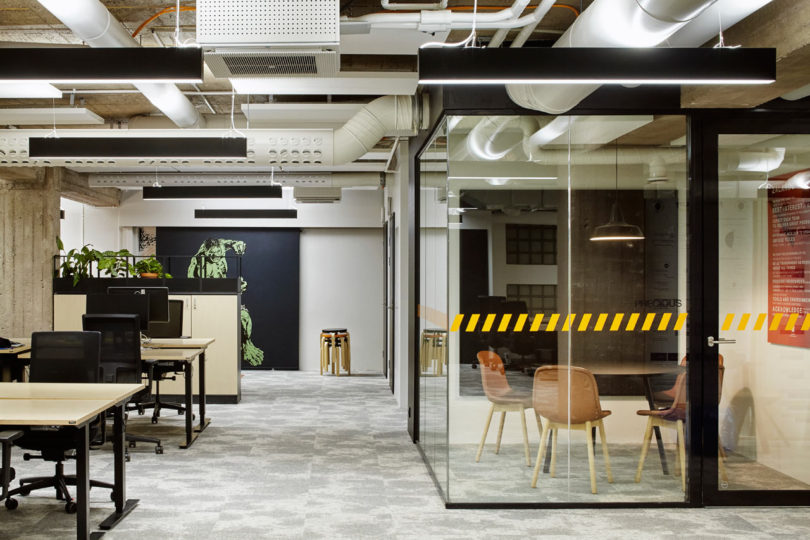 Glass-enclosed rooms offer privacy for phone calls, meetings, or quiet work time.