A Video Game Studio Moves into New Office Built Like a City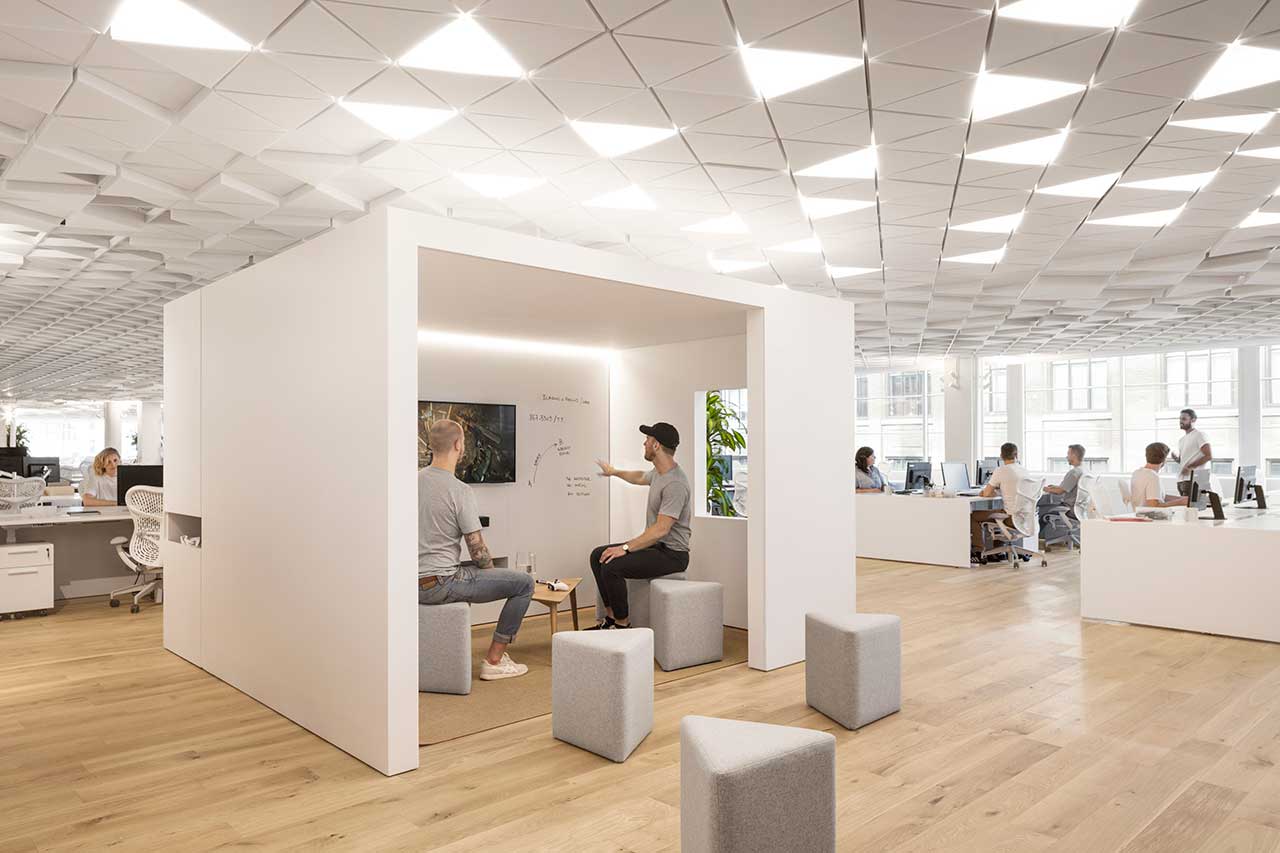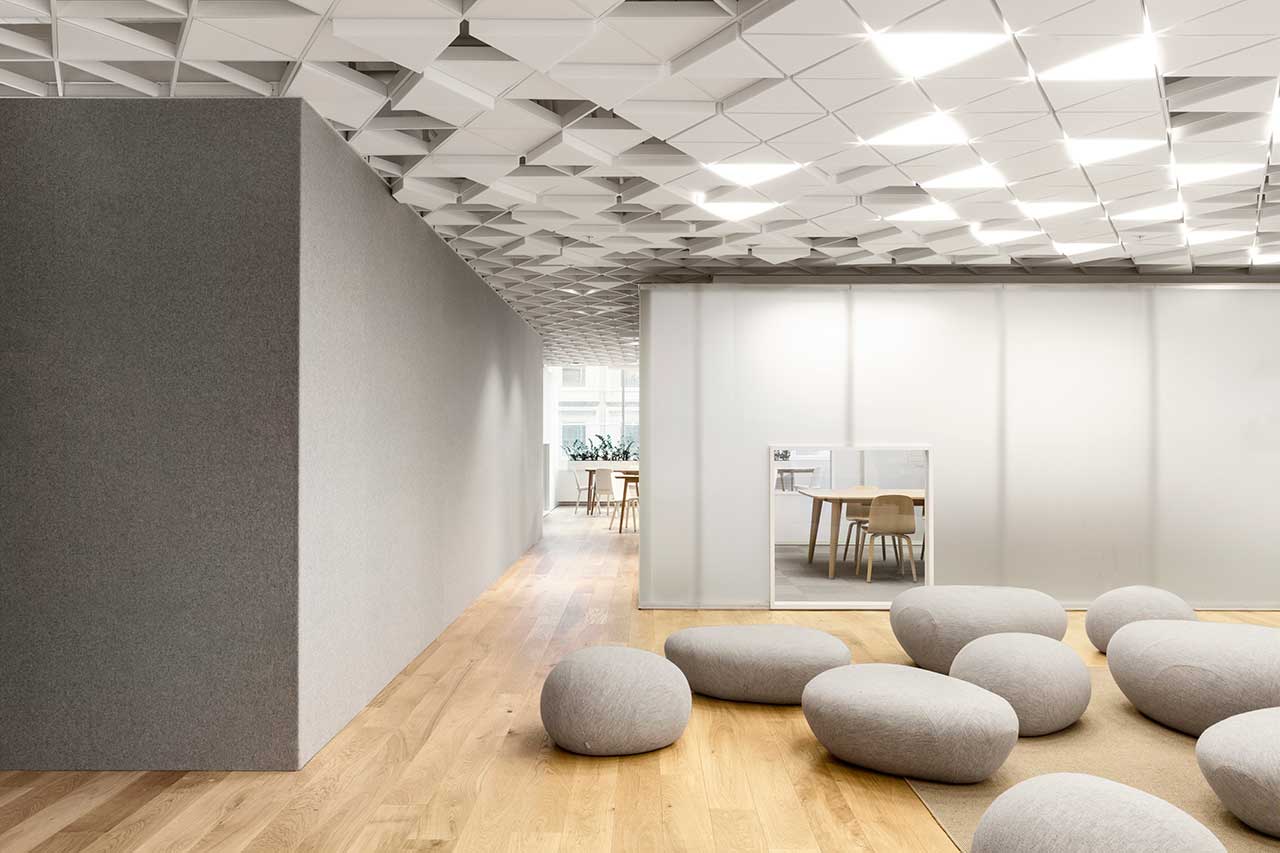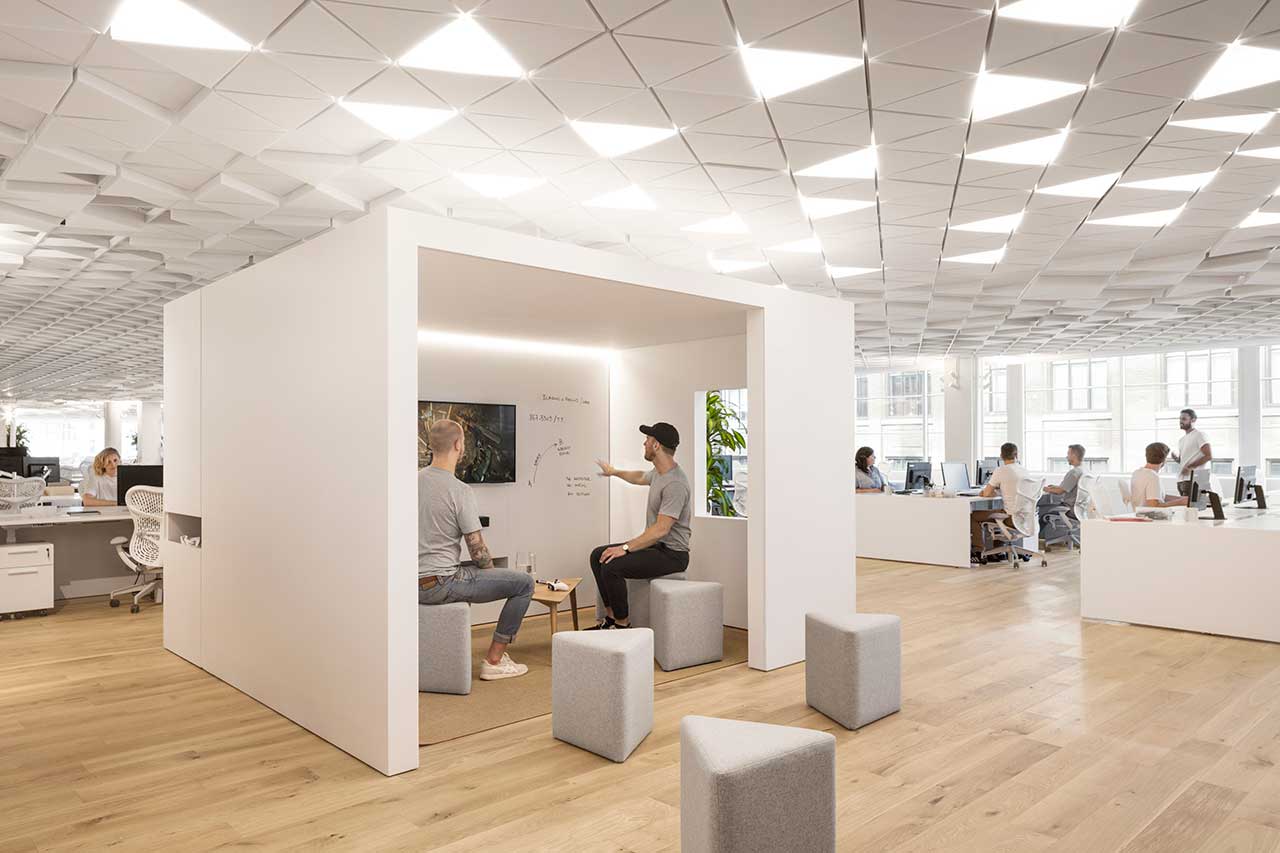 A Video Game Studio Moves into New Office Built Like a City
1/10 Photos
2/10 Photos
3/10 Photos
4/10 Photos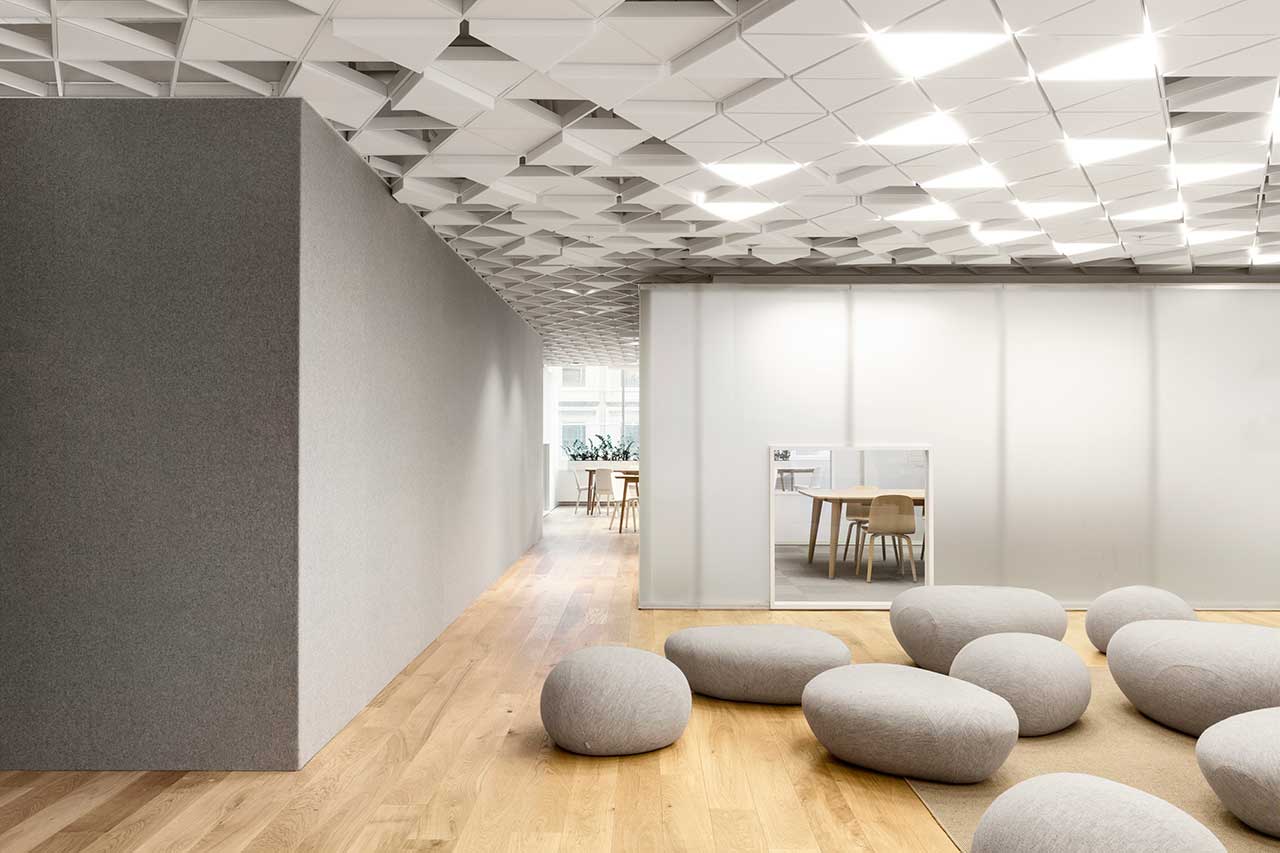 5/10 Photos
6/10 Photos
7/10 Photos
8/10 Photos
9/10 Photos
10/10 Photos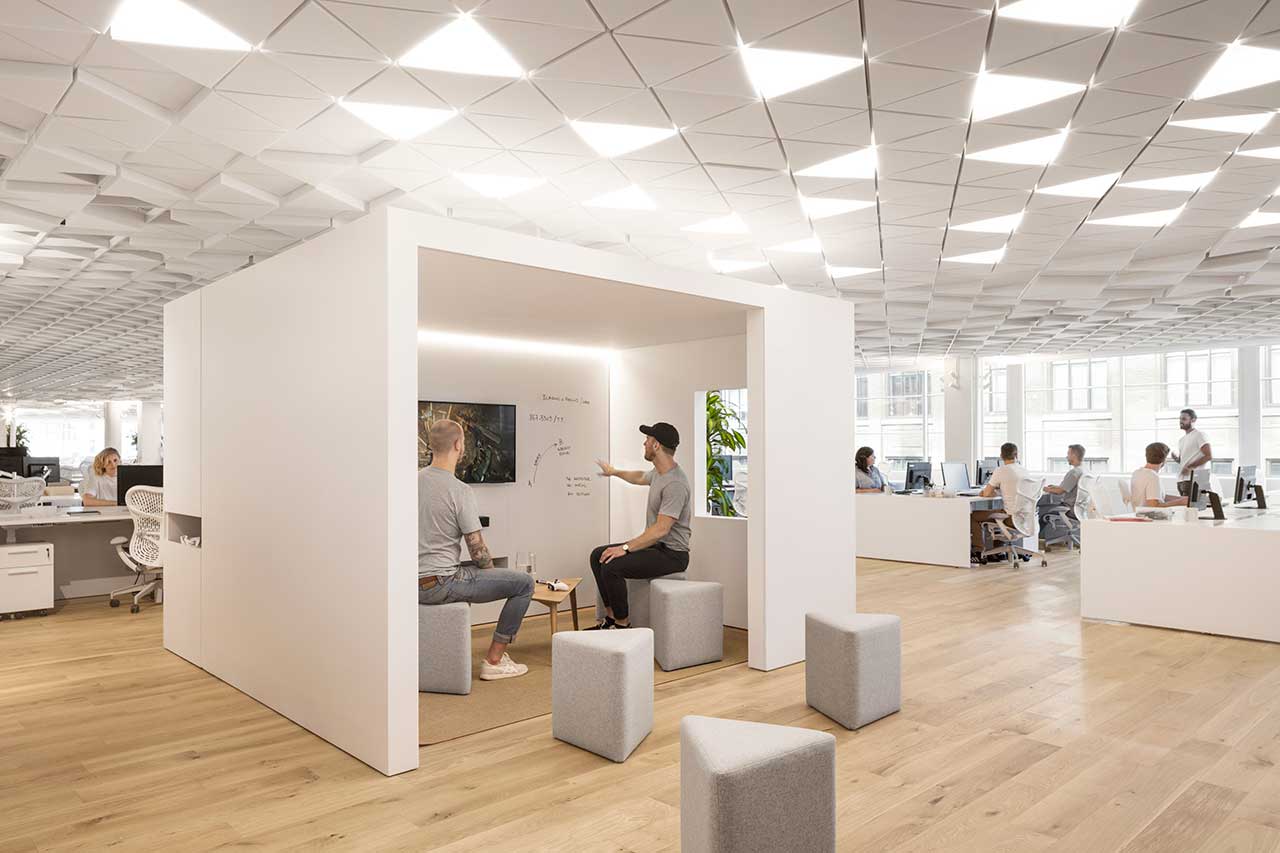 With growing needs, video game studio Eidos-Montreal desired a new office to accommodate their nearly 500 person staff. The company hired la SHED architecture to create the design for the new studio, which involved unifying the two levels into a cohesive and functional space. Inspired by city planning, the architects designed the new studio as a warm environment for all of the designers, artists and creatives to feel at home.
The company encourages a community-like setting, which led the architects to design the layout much like a village. The rooms, corridors and the entrance hall give nod to houses, alleys, small squares and a public square, while the creation rooms, meeting rooms and management offices lend themselves to the solids and voids that make up a city.
An open void visually connects the two floors with a bed of trees that warms the all-white space up. This forum area acts as a public space for socializing and meetings with tables and stone-like ottomans that encouraging gathering.
Skylight style lighting in a triangular pattern keeps the interior bright while feeling like natural light. The grid system is made up of acoustic foam inserts, lighting, vents and a sprinkler system, depending on what is needed in that area. In meeting spots, the acoustic foam is thicker to help with sound dampening. Other areas have empty triangles which add contrast and texture to the ceiling.
The company's logo and their game graphics inspired the use of triangles seen throughout, from the ceiling to the tables.
Photos by Maxime Brouillet, courtesy of v2com.