When the Spectris Innovation Centre Porto was looking to expand, studium transformed the attached empty warehouse in Maia, Portugal. The basic warehouse with grey walls is now a colorful home to a variety of meeting areas, team spaces, individual work spots for about 60, and select places for leisure time.
To build out the massive interior, they utilized shipping containers to create room-within-a-room spaces to house meetings and quiet nooks.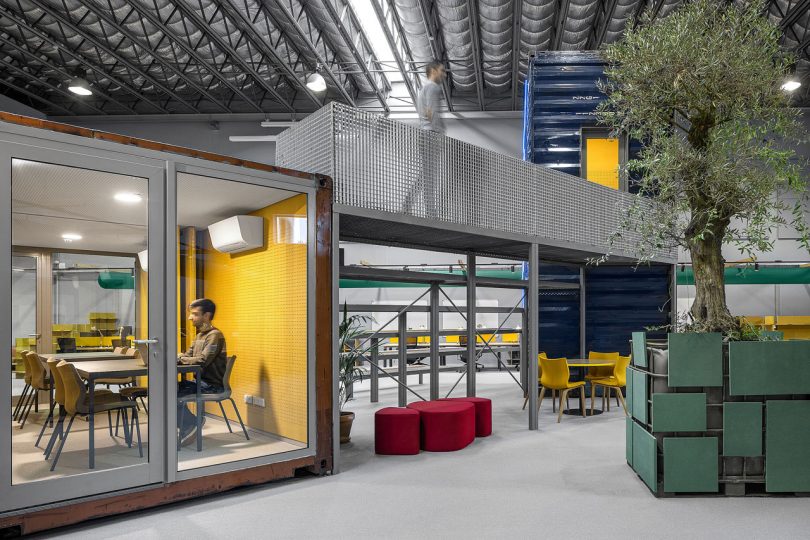 One of the containers was flipped on its side to create two-stories with one meeting space on top of the other. That container is connected to another unit with stadium seating for group meetings in the middle
Yellow clads the interior walls of the shipping containers and continues into the office furniture via desks, shelving, and additional seating.
Photos courtesy of Ivo Tavares Studio.