A Wyoming Escape Merging European Design + Asian-Inspired Minimalism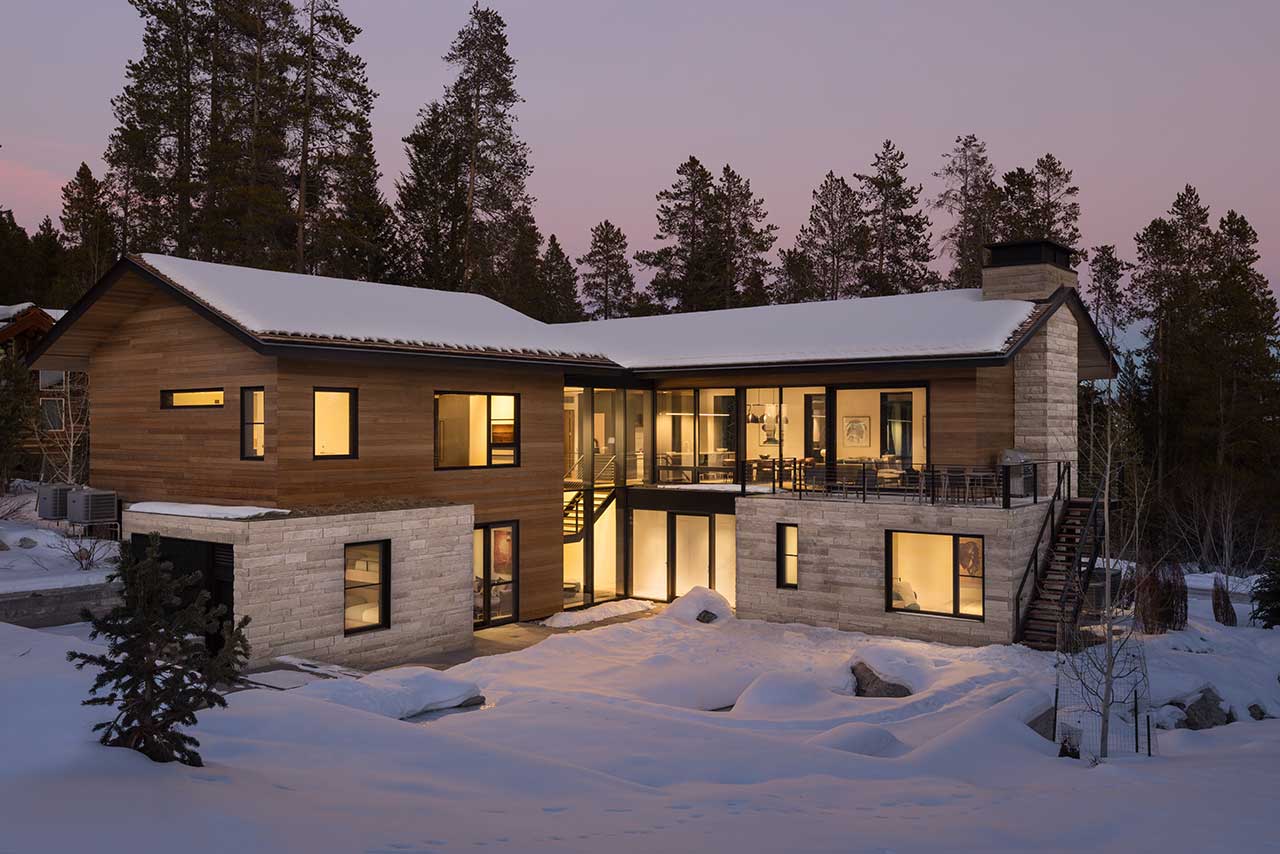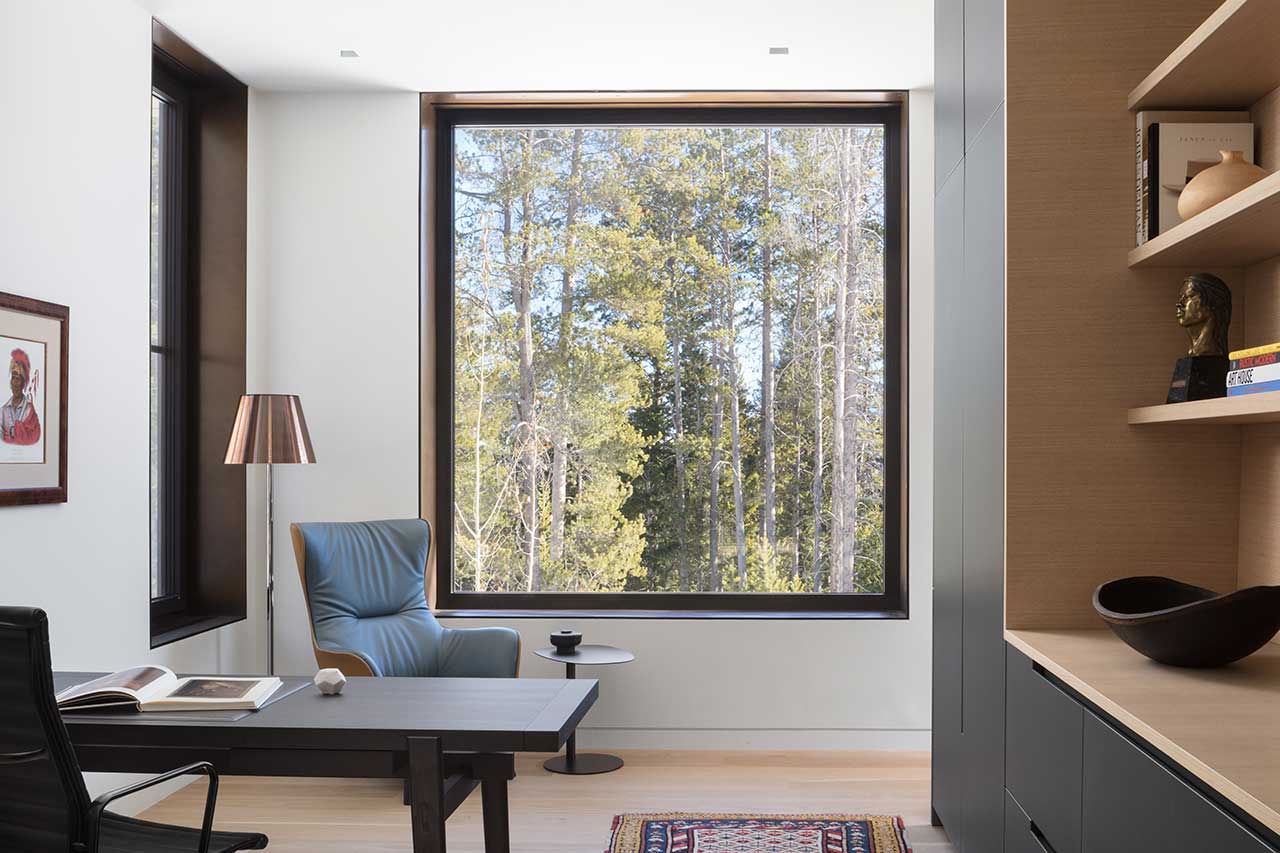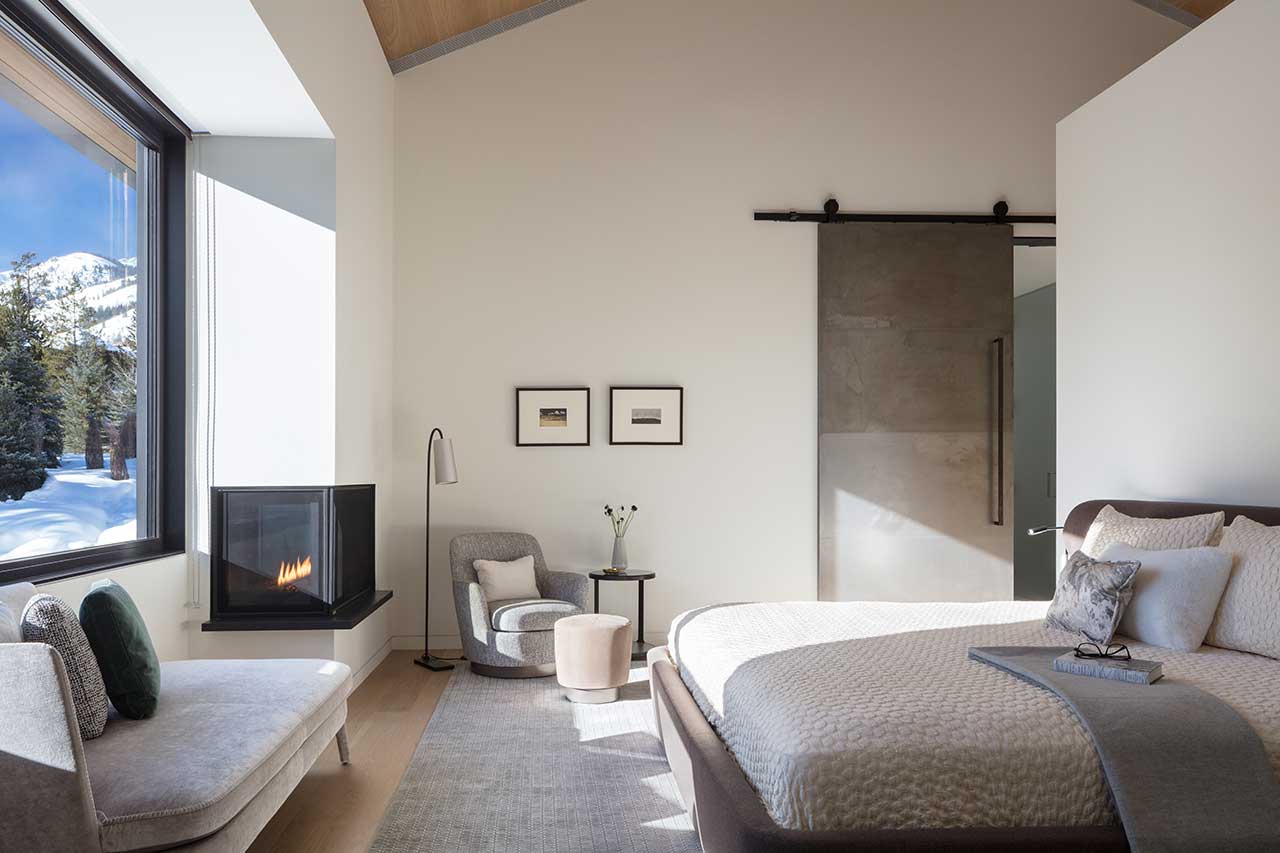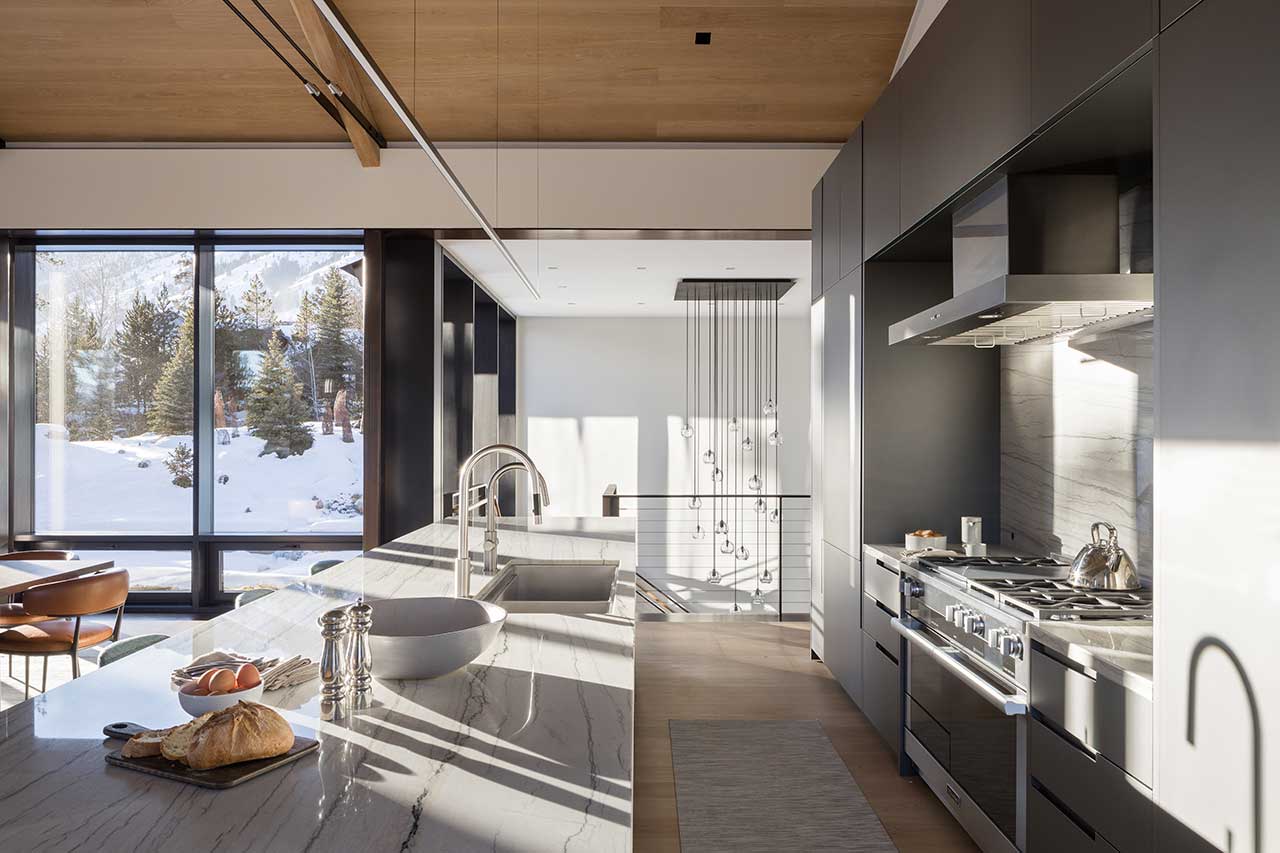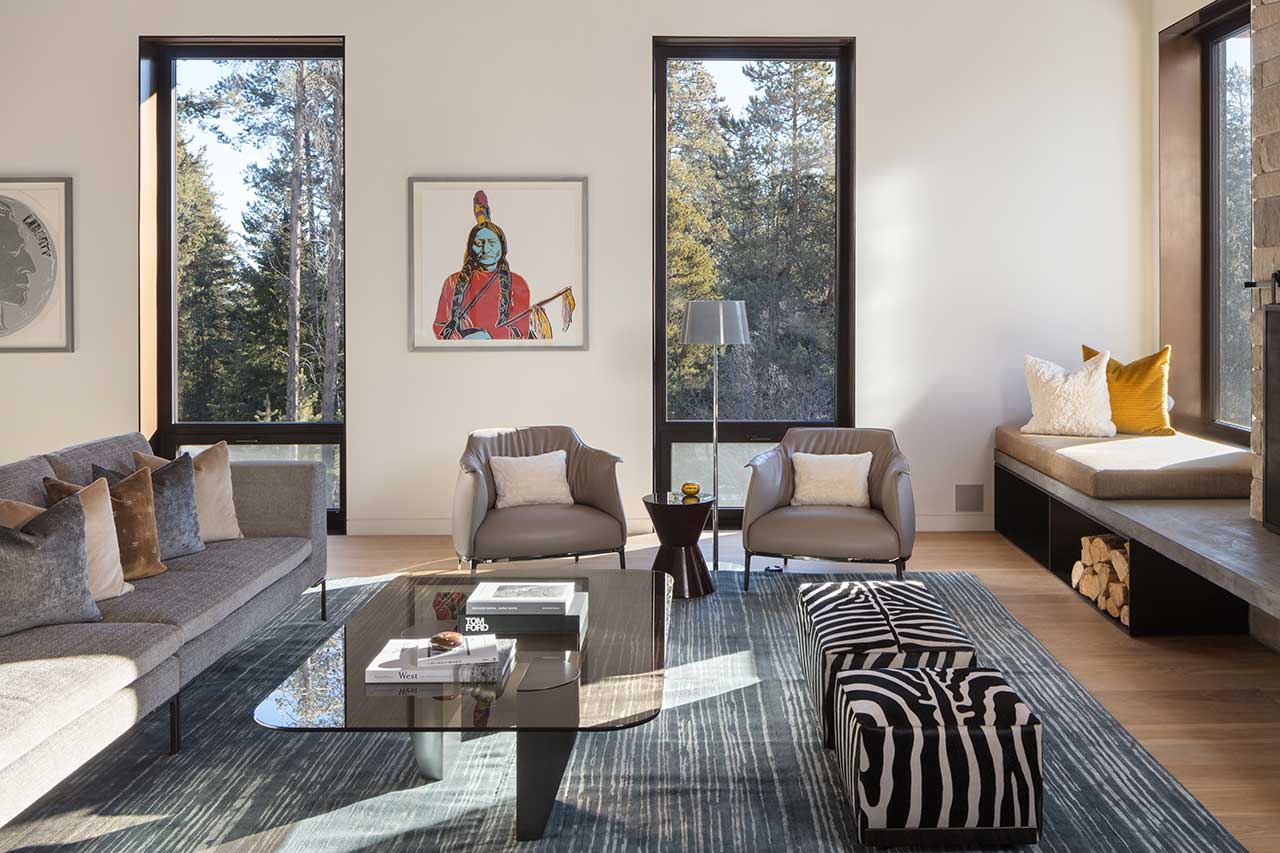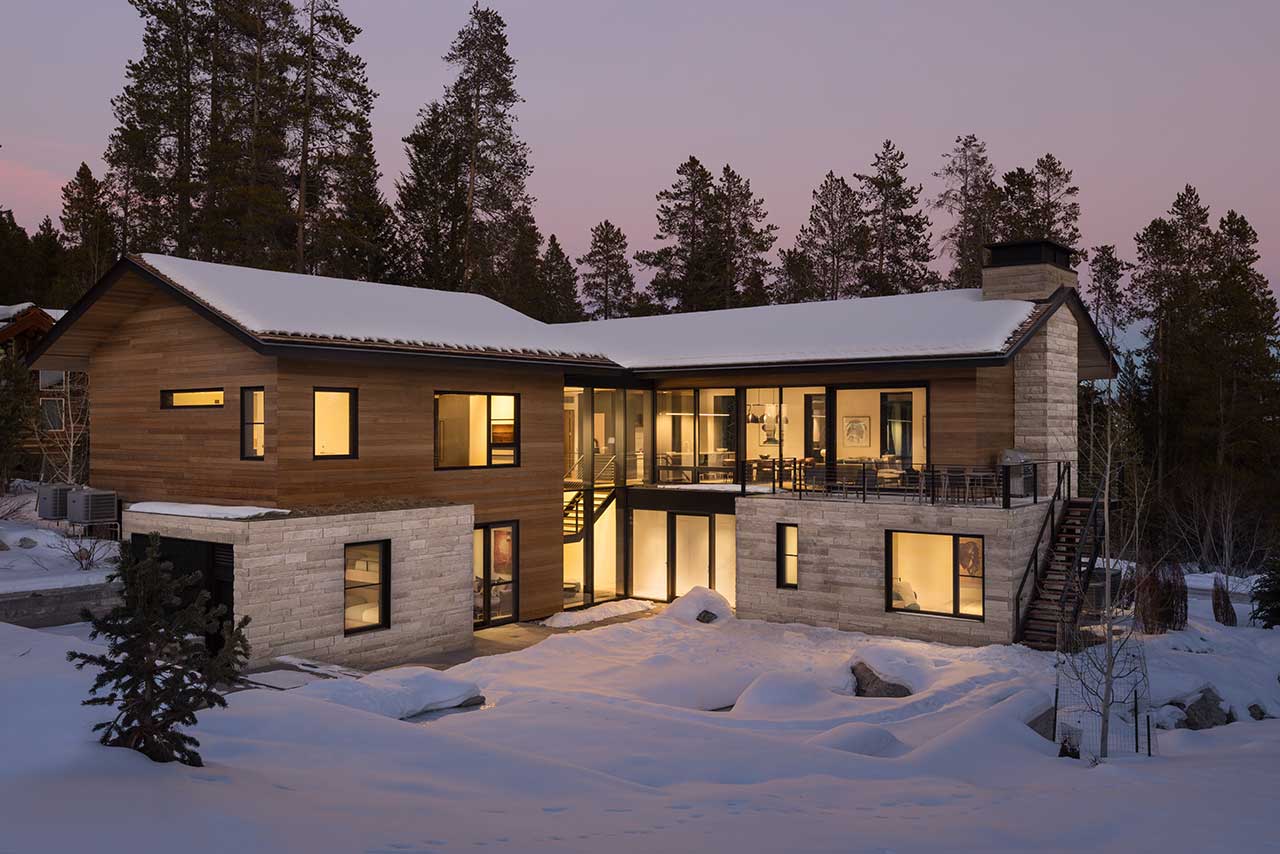 A Wyoming Escape Merging European Design + Asian-Inspired Minimalism
1/20 Photos
2/20 Photos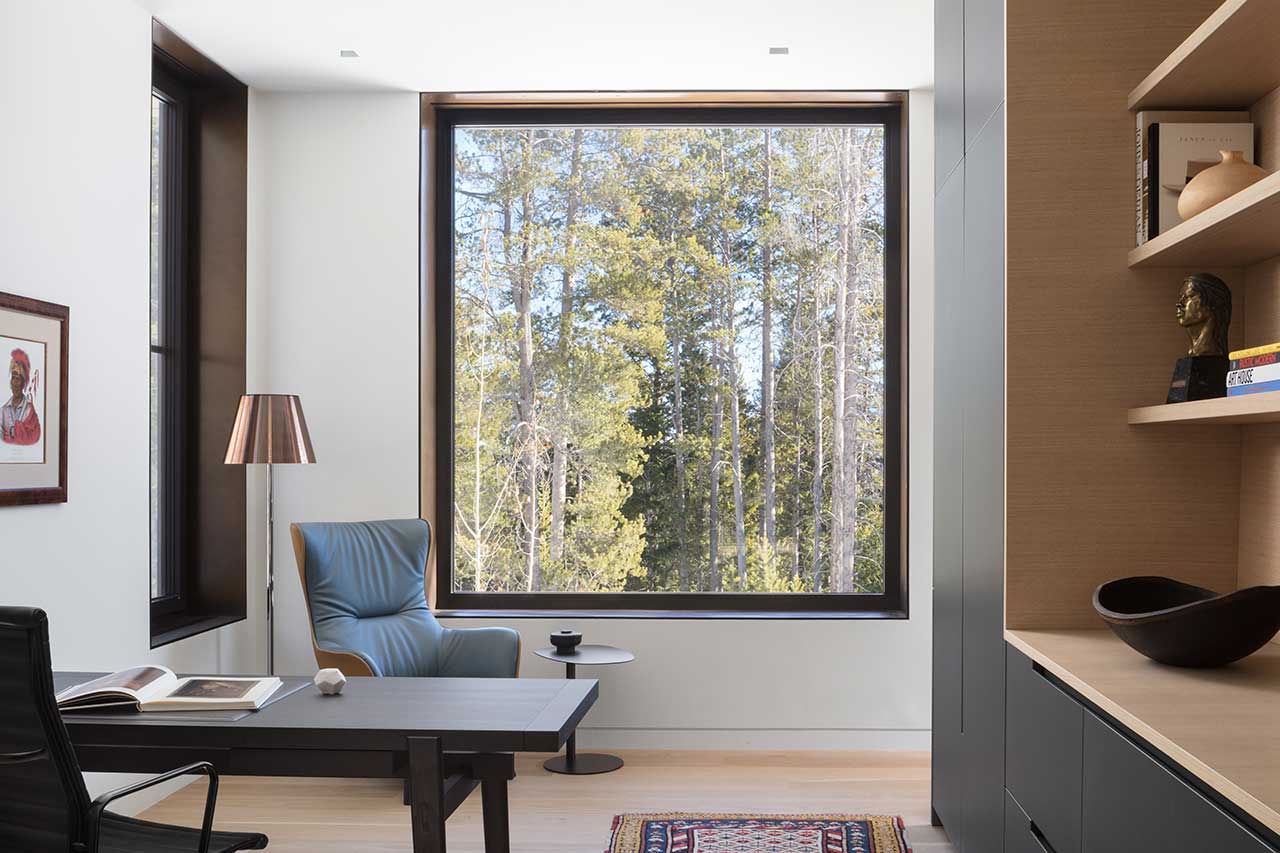 3/20 Photos
4/20 Photos
5/20 Photos
6/20 Photos
7/20 Photos
8/20 Photos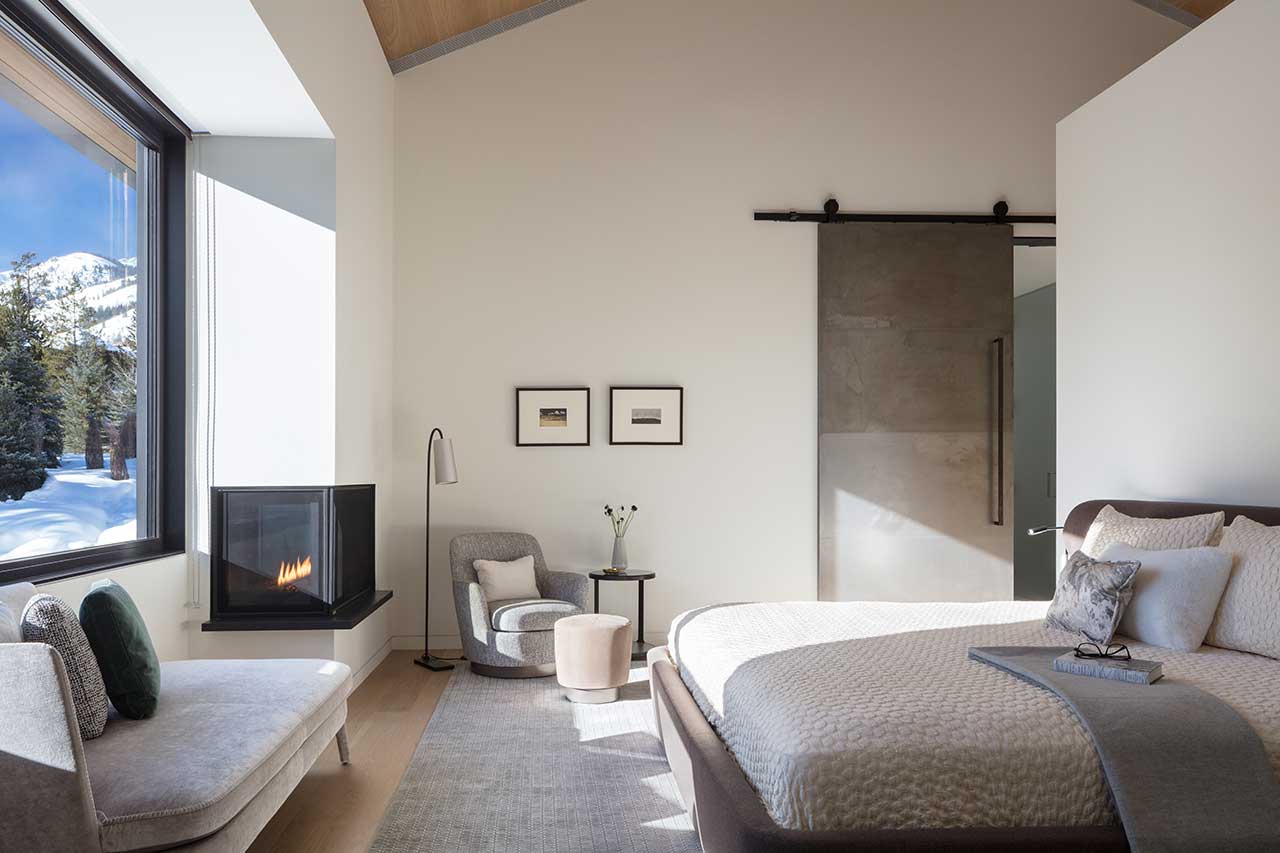 9/20 Photos
10/20 Photos
11/20 Photos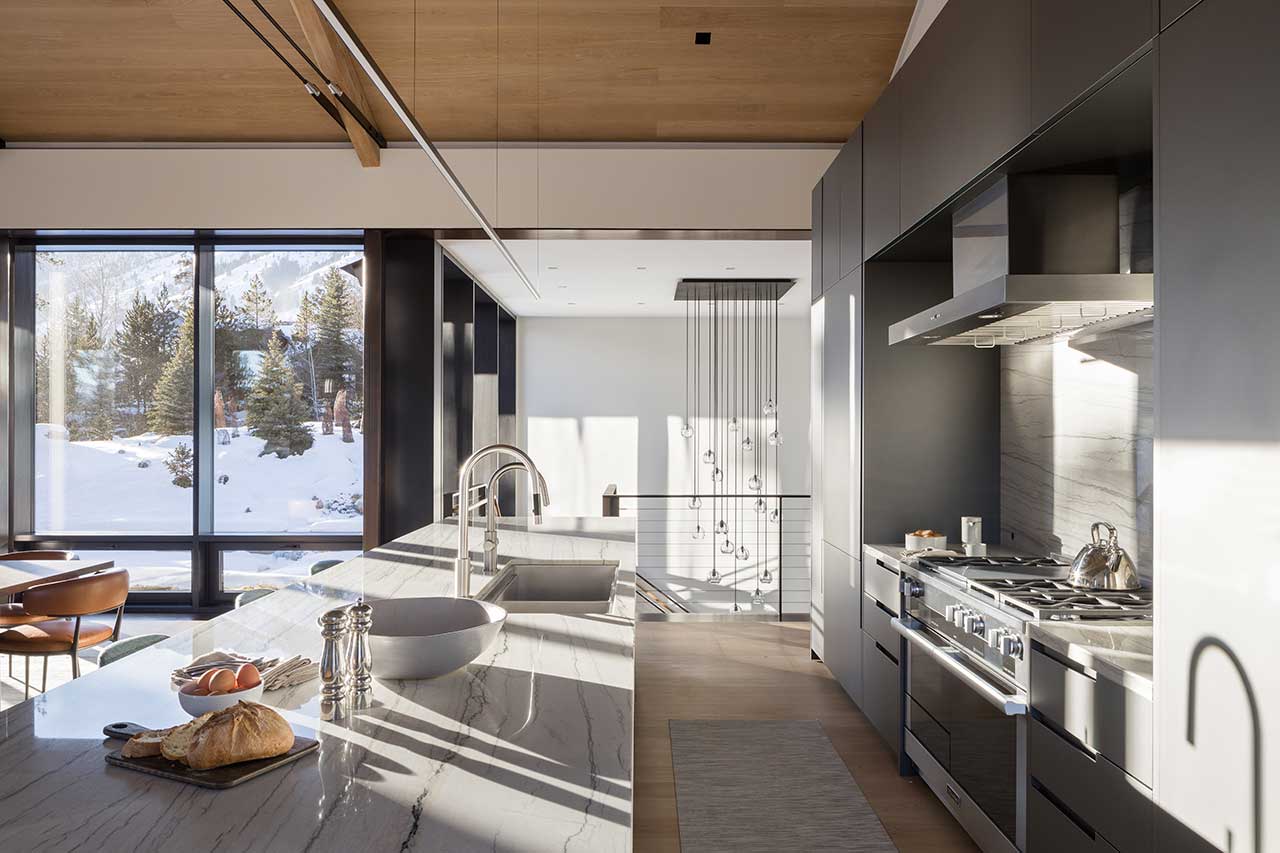 12/20 Photos
13/20 Photos
14/20 Photos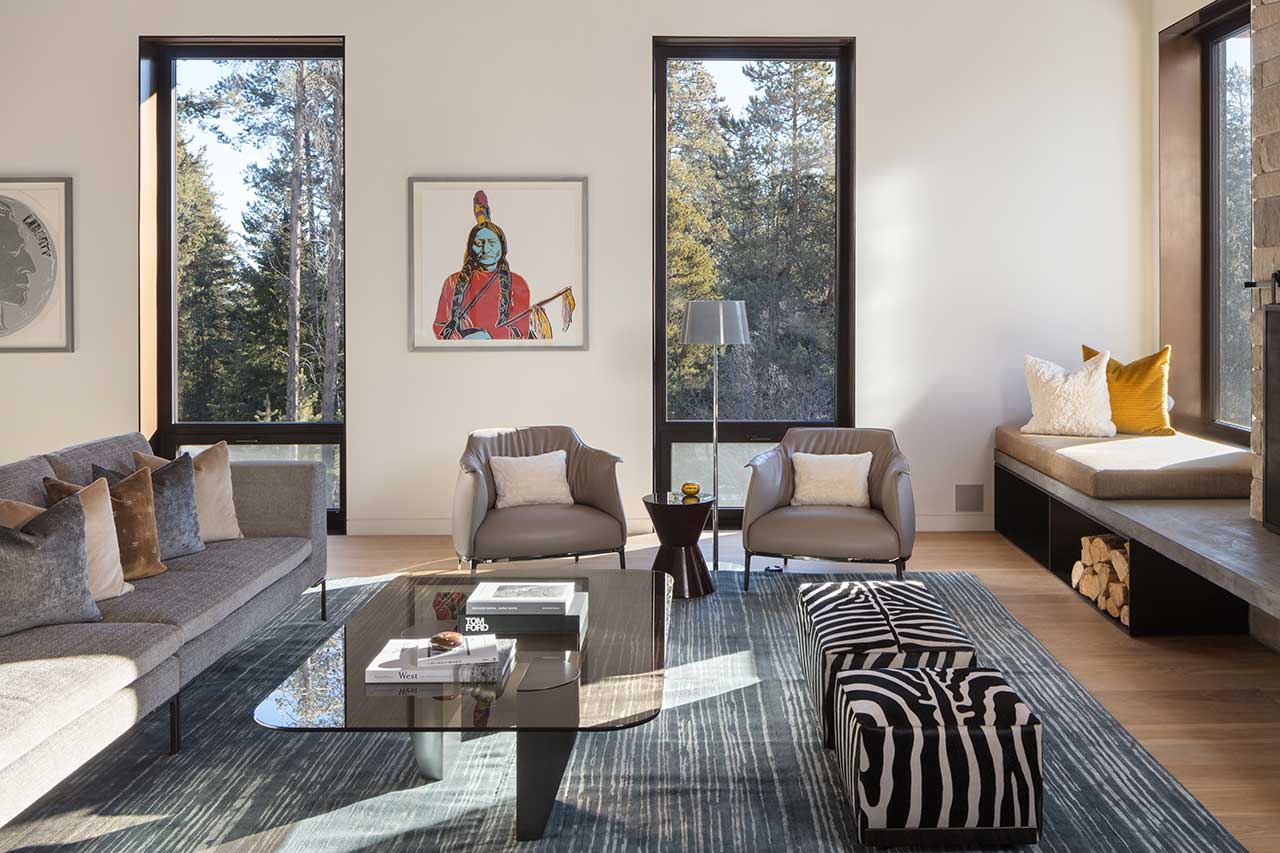 15/20 Photos
16/20 Photos
17/20 Photos
18/20 Photos
19/20 Photos
20/20 Photos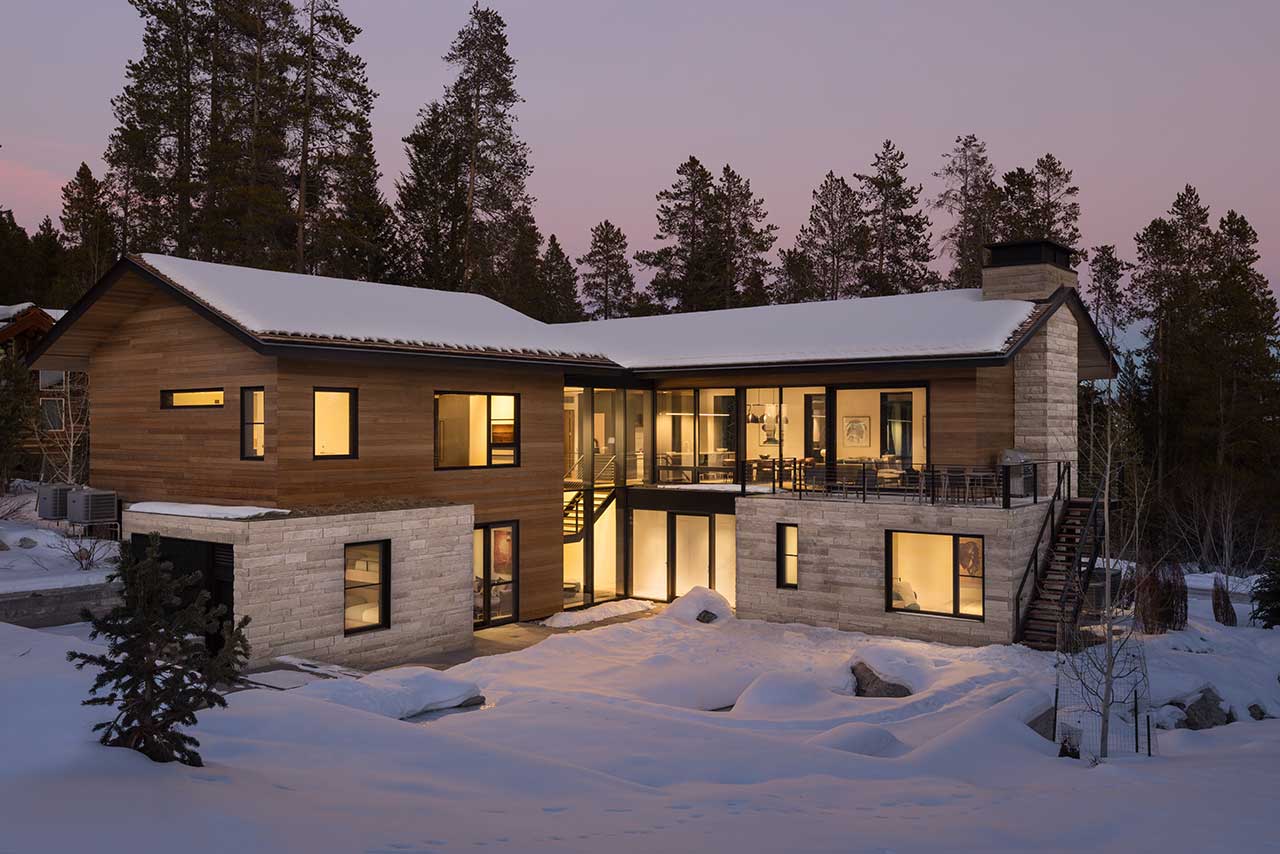 A California-based couple gets to escape to the Tetons in Wyoming to their Stone Ridge residence anytime they want a change of scenery. CLB Architects designed the home with a minimalist contemporary form as opposed to the typical rustic style common in the West. Overall, the house spans 5,735 square feet and boasts a European and Asian-inspired minimalist aesthetic that welcomes them, as well as their family and friends.
The material choices are kept simple with the exterior clad in silvertip limestone, red cedar, anodized aluminum cladding and steel accents, and then completed with a cedar shingle roof. White oak, light stone, white walls and steel details keep the interior clean and contemporary, with the addition of a color palette in neutral and gray colors, along with blue and gold accents.
The entryway is flanked with glass walls that bring natural light into the double height space. In the center a trio of ottomans reference the pebbles and boulders arranged in the courtyard.
A minimal steel staircase leads to the second floor common areas – a living room, dining room and kitchen from Poliform.
The second floor pavilion features vaulted ceilings clad in wood planks. Floor-to-ceiling glass windows frame views of the surrounding trees and ski resort off to the west.
The blue and gold color palette is inspired by the homeowner's collection of Andy Warhol art.
Photos by Aaron Kraft.