We hopped on a plane last week to head to Amsterdam for the launch of the Marcel Wanders Circus Collection for Alessi. Prior to the event, the attendees had no idea what to expect. Upon arrival, we were ushered into a black room where the colorful collection was unveiled. Needless to say, it did not disappoint.
Wanders brings his sense of wonder and whimsy to the tabletop and household accessories collection, which will no doubt bring feelings of surprise and happiness, just as if you were at the circus. Bold colors merge with stainless steel, glass, and bone china, bringing the objects to life as if they were each wearing a costume.
White, black, yellow, red, gold, and silver make up the rhomboid, circular, striped, and geometrical shapes of each pattern throughout the collection, which includes: bowls, trays, jars, an ice bucket, bottle stands, a wine cooler, salad bowls, mugs, and containers. While the majority of the collection is made of 18/10 stainless steel, there are select pieces in bone china and glass.
Marcel Wanders says:
The circus is something that goes beyond everyday life. The richness and wonder before our eyes, what we hear and capture with our senses, stays with us.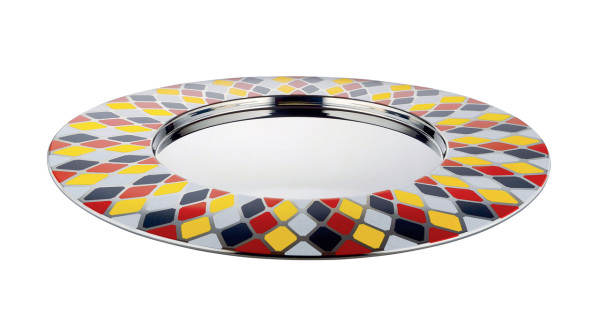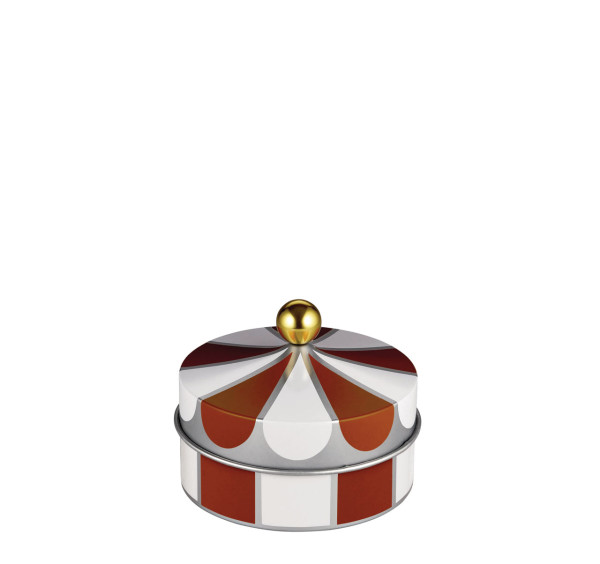 Wanders also created a collection of five classic household utensils that he reimagined as family heirlooms. Designed to be collectible and passed on from generation to generation, the limited edition pieces are mostly made of stainless steel and only 999 of each piece will be made. Check out the characters below: