At this year's Architectural Digest Design Show, New York-based design and manufacturing studio Allied Maker unveiled four new fixtures that include two wall lights and two chandeliers. Founded in 2012, Allied Maker creates simple, minimalist fixtures that highlight the beauty of brass, glass and hardwoods. Their latest releases incorporate the structural lines of a triangle and the soft curves of a circle.
The Tri Cone Pendant features a cone shade that diffuses a focused spotlight using a glass disc, all the while being framed by a tetrahedron structure.
The Grand Aperture 4 is a bigger version of their original Aperture 4 chandelier. Designed for making a big impact in grand spaces, the chandelier consists of four glass domes that encircle four light sources for an even diffusion of light.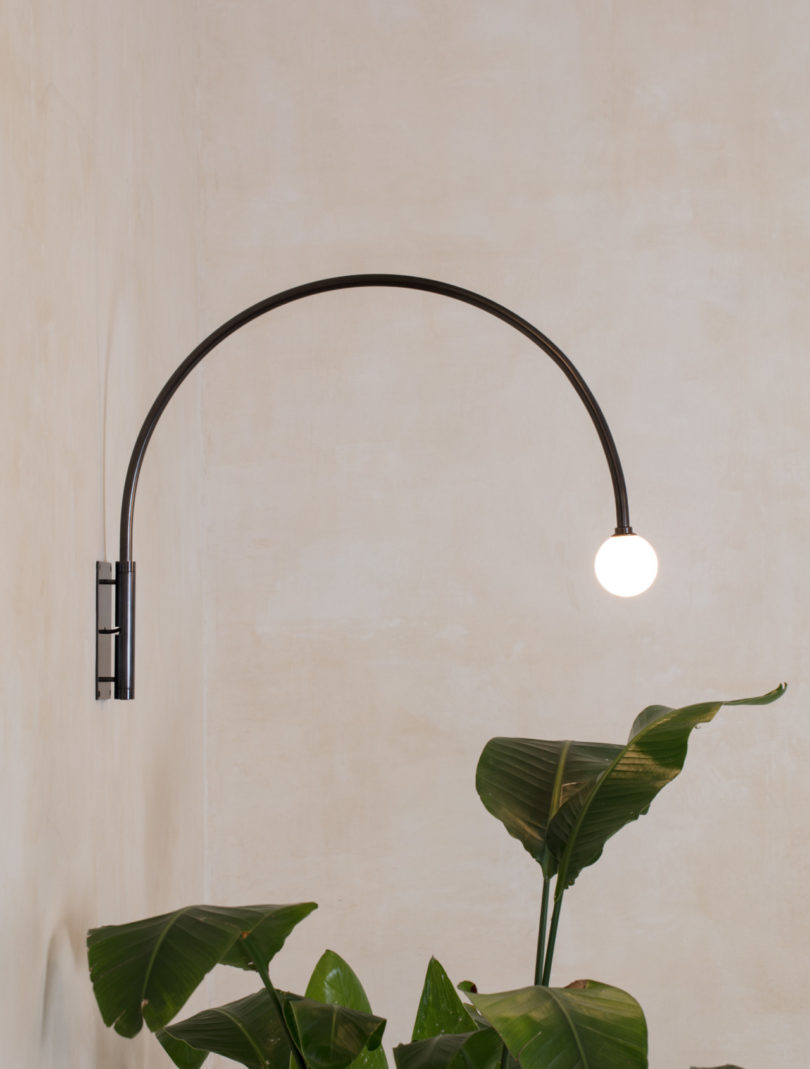 The Contour Wall Lamp 22" features an elegant, hand-bent arc that connects to a glass sphere and can be swiveled against the wall.
Last but not least, the Concentric 15" is a wall or ceiling fixture that has a pleasing, topographic effect because of the concentric circles on its handcrafted wooden dome.
For more information, visit Allied Maker.