An Architect Designs His Own Minimalist Home With a Dramatic Lightwell
A new year is a great time for a reset of the home, to do away with all the clutter that creates chaos in both the mind and environment. Monochromatic color palettes, warm neutral tones, clean lines, and simplicity – all lend themselves to minimalism, and while the aesthetic is a stripped-back approach, it doesn't mean it's boring or unimaginative. By scaling back to the essentials, only the most important elements remain, oftentimes resulting in much-needed serenity.
An Architect Designs His Own Minimalist Home With a Dramatic Lightwell
1/27 Photos
2/27 Photos
3/27 Photos
4/27 Photos
5/27 Photos
6/27 Photos
7/27 Photos
8/27 Photos
9/27 Photos
10/27 Photos
11/27 Photos
12/27 Photos
13/27 Photos
14/27 Photos
15/27 Photos
16/27 Photos
17/27 Photos
18/27 Photos
19/27 Photos
20/27 Photos
21/27 Photos
22/27 Photos
23/27 Photos
24/27 Photos
25/27 Photos
26/27 Photos
27/27 Photos
Architect Omar Gandhi turned a narrow abandoned lot in the North End of Halifax, Nova Scotia, into his own family home, the OG House. Originally, the ground floor was to be Gandhi's studio space, but during construction it became clear his architecture practice had already outgrown it. The space is now used for community projects located in the neighborhood, specifically housing for those experiencing homelessness and public amenities.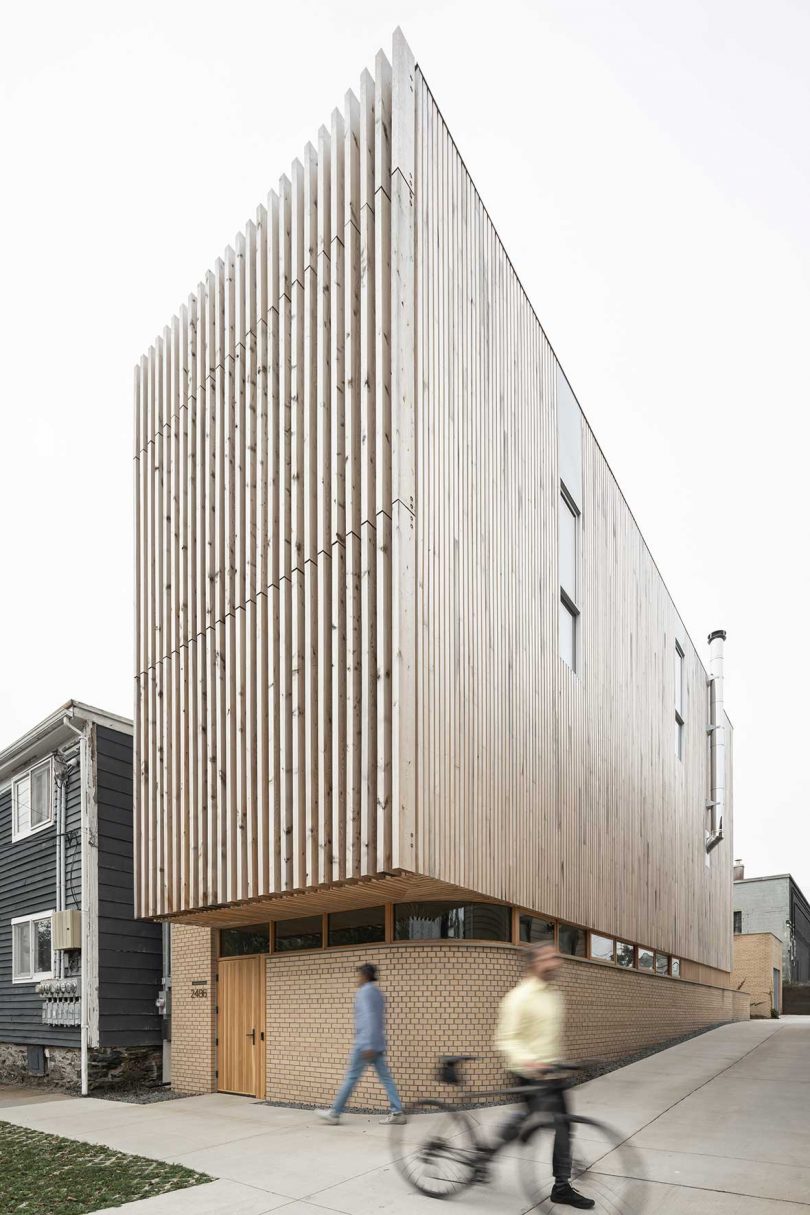 The home comprises a two-story, cedar-clad structure that rests atop a brick base. The bricked ground level features a rounded corner to draw visitors to the rear of the house where the primary entry to the home and studio are. The upper volume makes up the actual residence which includes a screen made of vertical cedar slats that provide privacy from the street below.
Around back, a garage and parking area connect to a wide brick staircase that leads to the main entrance.
A steel-clad, oval-shaped closet provides storage and a pathway into the home and studio.
Just above the studio is the main living space, which includes the kitchen, dining room, living room, and bathroom. White oak panels cover the walls and ceilings creating a unified space that's both warm and inviting. The simple color palette and material choices, along with a curated mix of design details and furnishings, result in a Scandinavian feel throughout.
An oversized rounded island complements a wall of white cabinets that go from the kitchen to the living room.
A pair of white Louis Poulsen PH 5 pendants hang above white oak dining table.
On the living room side of the main floor, an oak-clad lightwell reaches to the roof allowing natural light to fill the main floor. The studio did many light studios and parametric modeling to guide the design of the lightwell to ensure the best lighting conditions throughout.
The child's room on the third floor has a window in front of a desk that looks out into the lightwell and down to the living room.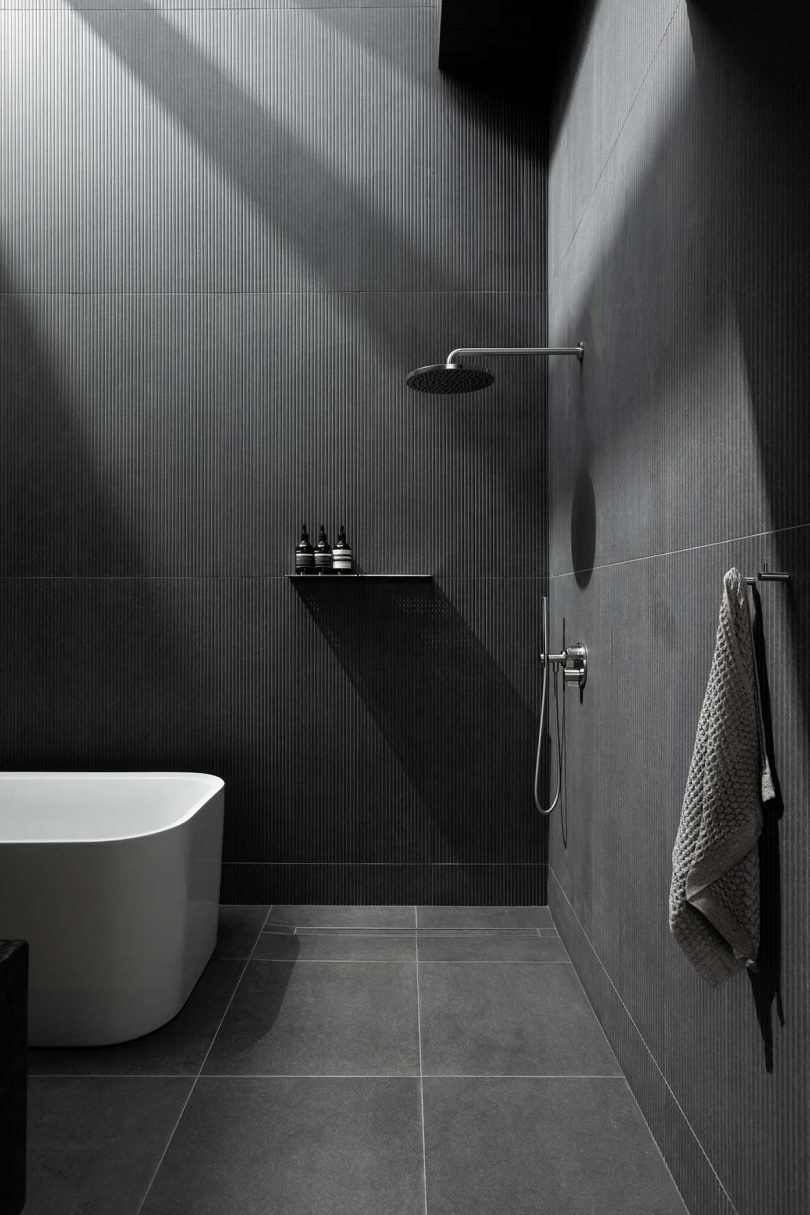 Photos by Ema Peter Photography.
Modern Love
Whether you want to show some love to your partner, friends, pets, or just get a treat for yourself — you'll find plenty of thoughtful, design-driven Valentine's Day gift ideas in the Design Milk Shop.