Spanning a mere 3.5 meters wide and 17 meters long, the 3500 Millimetre House was designed by Ago Architects for a young family that includes an architect husband, his wife, and their son. The couple chose to forgo all the things they wanted and instead focus on what they needed, which resulted in a simple, 100-square-meter residence that houses a ground floor master bedroom, a first floor with kitchen, living room, and dining room (plus laundry), an all-in-one area for their son on the second floor, and a rooftop that boasts views of South Jakarta.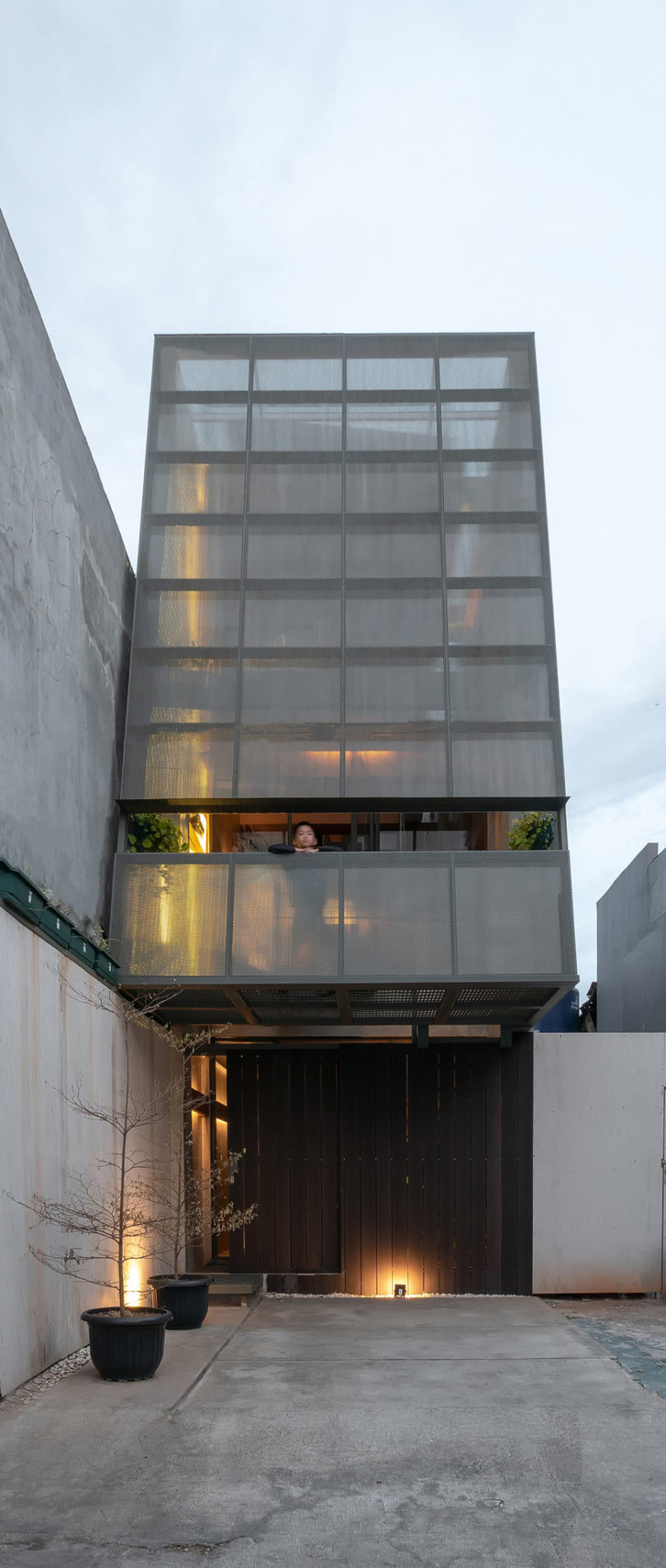 The narrow house is an unexpected design in a more traditional neighborhood with its outer skin of perforated steel and polycarbonate. The layer helps keep direct sunlight from entering the interior while letting in the right amount of natural light.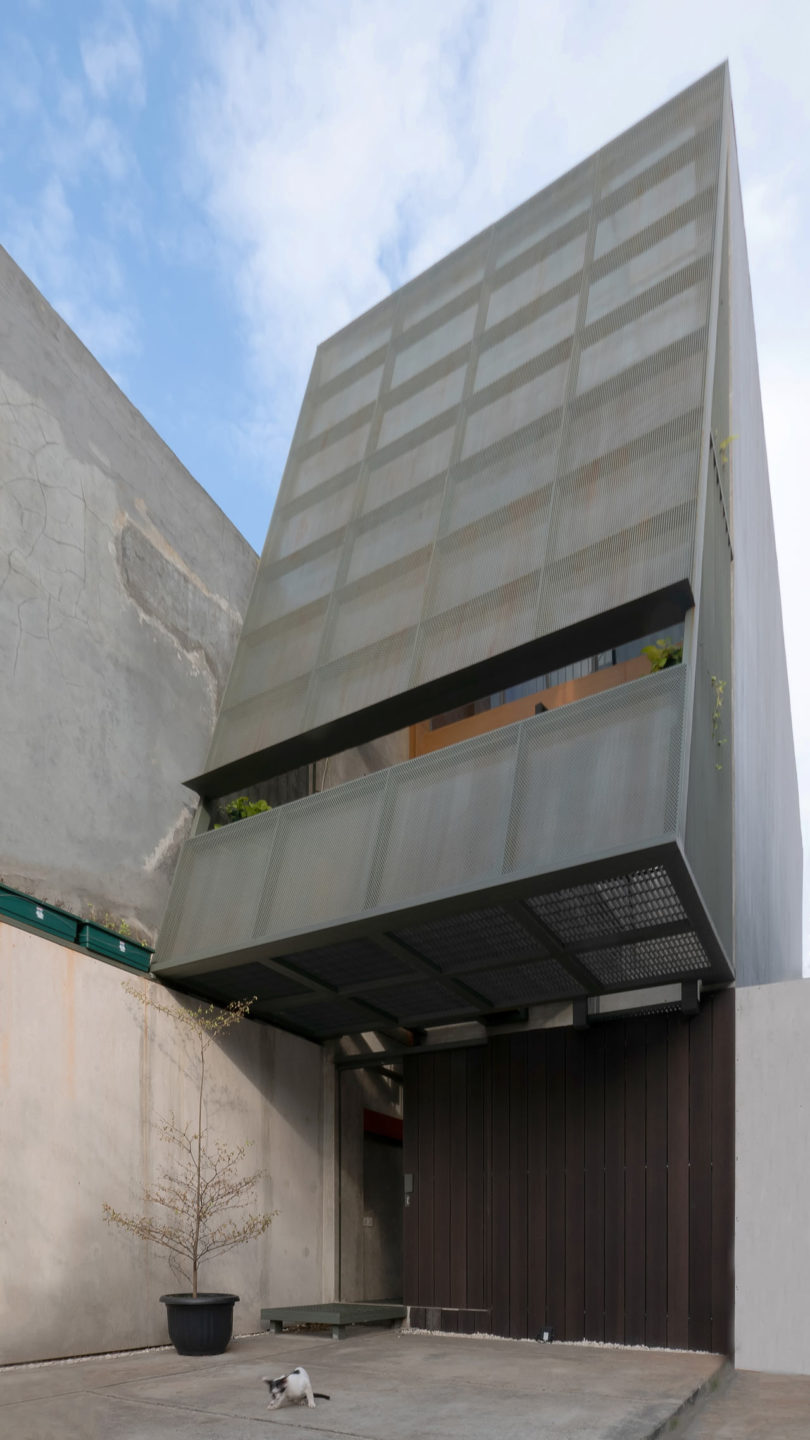 It was important to keep costs down, which helped by choosing such a narrow lot, along with using low-cost solutions during the building process.
The first floor is the family space which opens up to the child's bedroom above. The two floors are connected by a staircase that includes storage under each stair.
The sofa rests at floor level with a built-in system of storage surrounding it.
The child's open floor is filled with natural light and plenty of space to play, sleep, and study.
Photos by Kafin Noe'man.