An Island Vacation Home Inspired by Camping Under a Tarp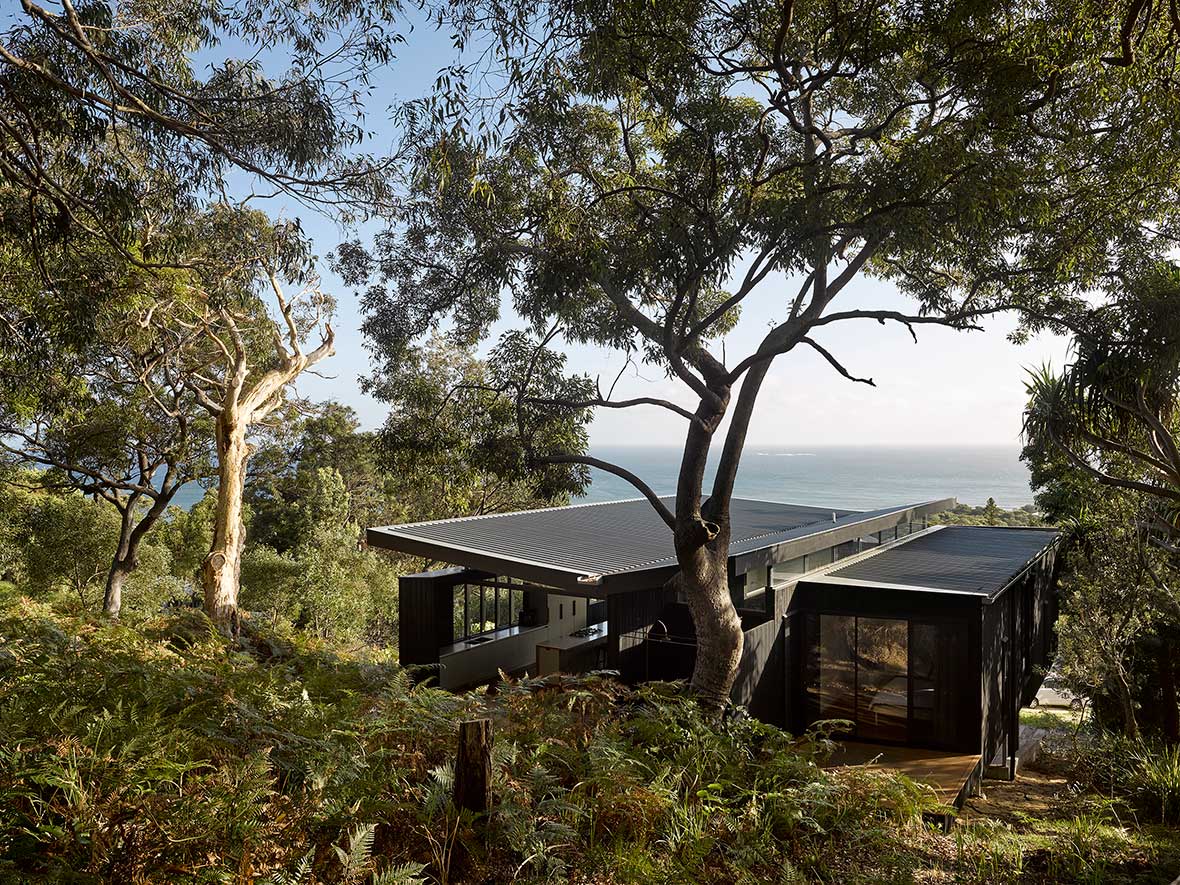 An Island Vacation Home Inspired by Camping Under a Tarp
1/16 Photos
2/16 Photos
3/16 Photos
4/16 Photos
5/16 Photos
6/16 Photos
7/16 Photos
8/16 Photos
9/16 Photos
10/16 Photos
11/16 Photos
12/16 Photos
13/16 Photos
14/16 Photos
15/16 Photos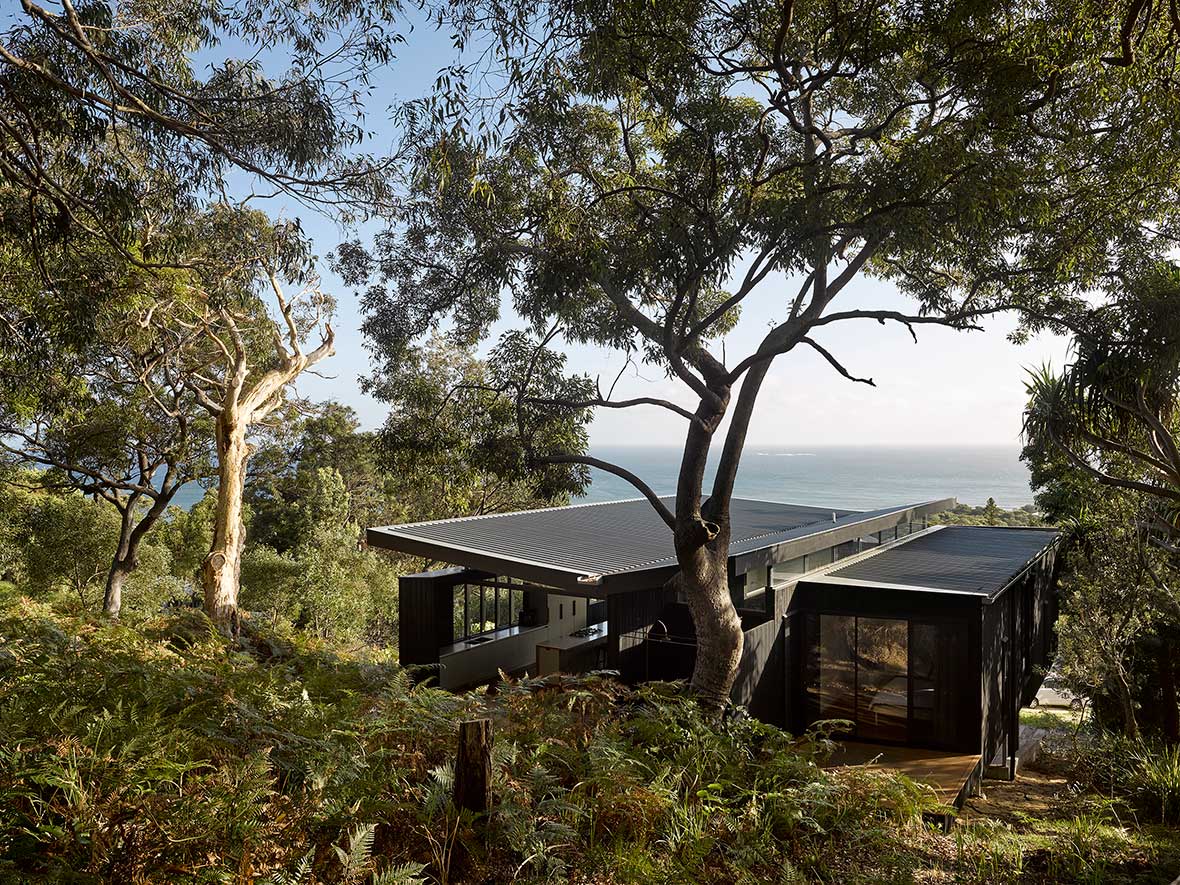 16/16 Photos
Located amongst the natural landscape of Minjerribah on North Stradbroke Island in Australia's Queensland, the Baker Boys Beach House is a new vacation home by REFRESH*DESIGN. Built to accommodate three families and up to 10 people, the retreat's design gives nod to local campsites where all the cooking, living, and sleeping happens under a large tarp. The house features a small footprint, with all the essential functions under a butterfly roof. The private bedroom and bathroom areas are purposely kept small in order to maximize the communal space, which evokes vacation vibes with views of the water and surrounding bush.
The interior is designed to feel like you're outside under a shelter, thanks to the clerestory windows that make the roof appear to float.
The back of the house is rooted in the ground while the front opens up and cantilevers out to make the most of the picturesque views.
Photos by Christopher Frederick Jones.