Formerly used as storage for beer buckets and beer fermentation for First Municipal Brewery, the historical building resides on the brewery campus that CMC architects renovated in 2008. More than a decade later, the firm revisits the converted building in Prague to design one of the 40 lofts, where they embrace the original details, like the exposed brick and concrete floors. The Loft with Love keeps its industrial aesthetic while elevating it with the use of raw, rough materials, as seen in the open steel staircase and bookcase that find balance with the kitchen and other accents.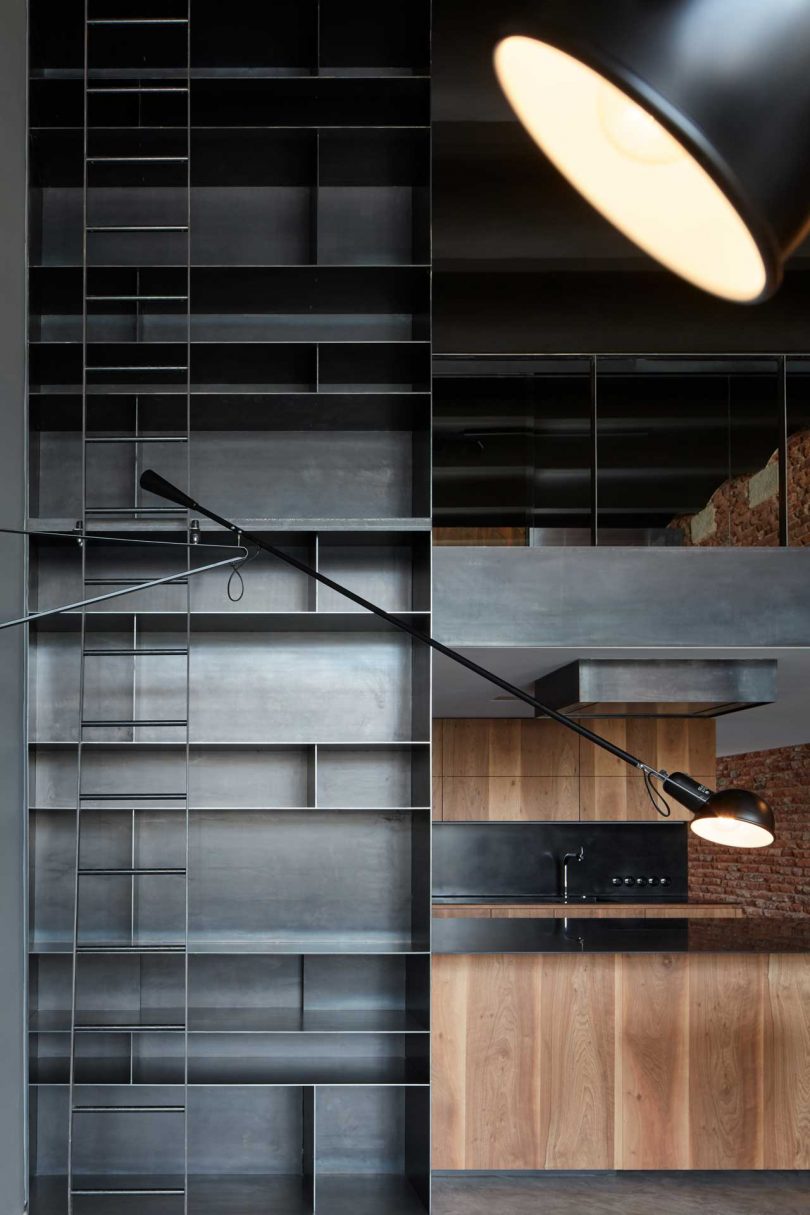 The rough brick wall is the backdrop for the main open space, which features double-height ceilings. The smooth, metal staircase bends and rises up to the second floor loft, becoming a main focal point of the room. A massive floor-to-ceiling steel bookcase is constructed on the opposite side of the loft with a ladder attached to reach the open cubbies.
The industrial nature of the original space comes through in the concrete floors which should crack over time, as well as the electrical wires that run exposed along the brick wall.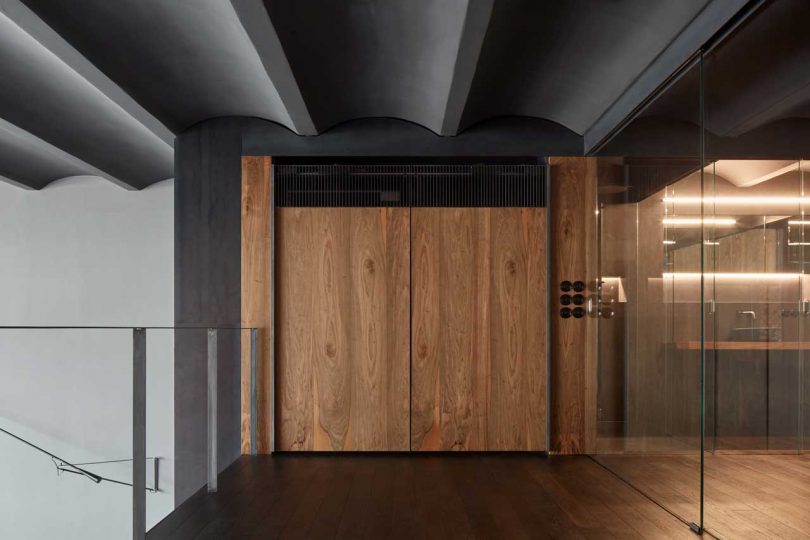 Keeping the loft filled with natural light, the walls for one of the bedrooms and the bathroom are panels of glass.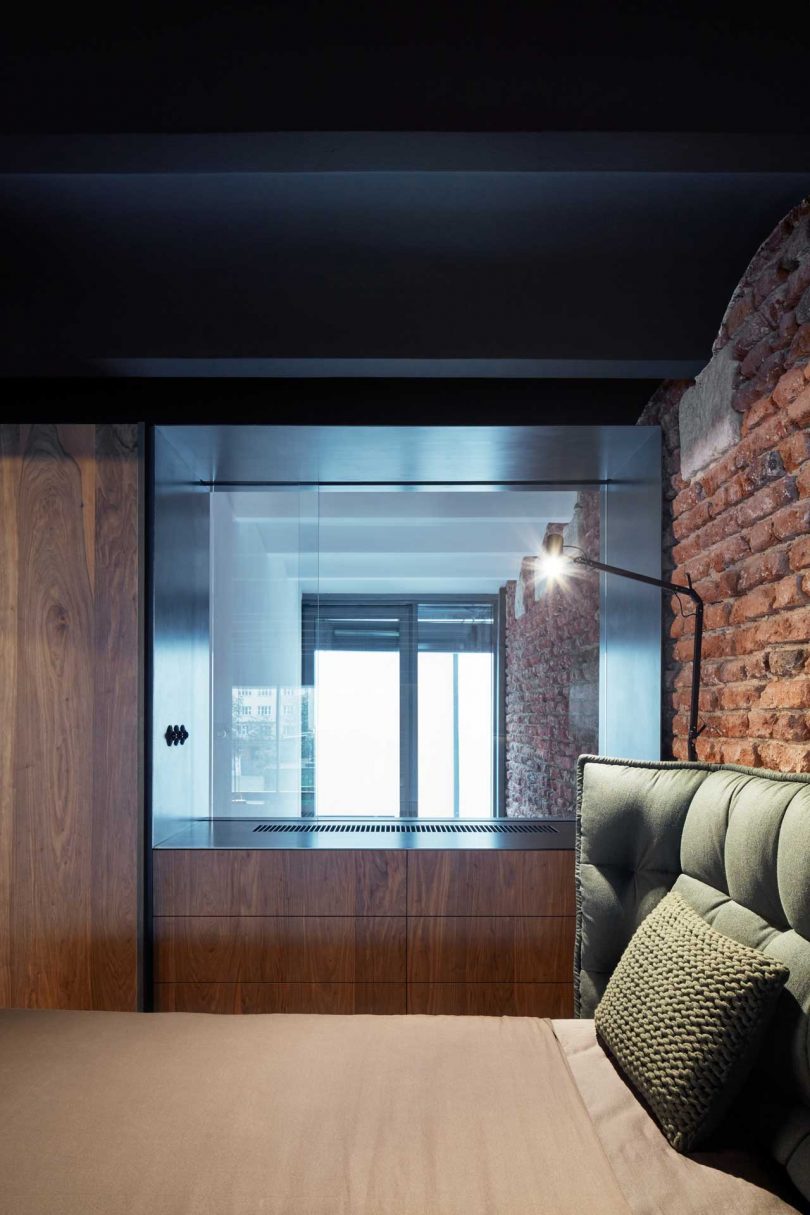 Photos by BoysPlayNice.