The Hyundai IONIQ 5 Cuts a Serious Case for an All-Electric Future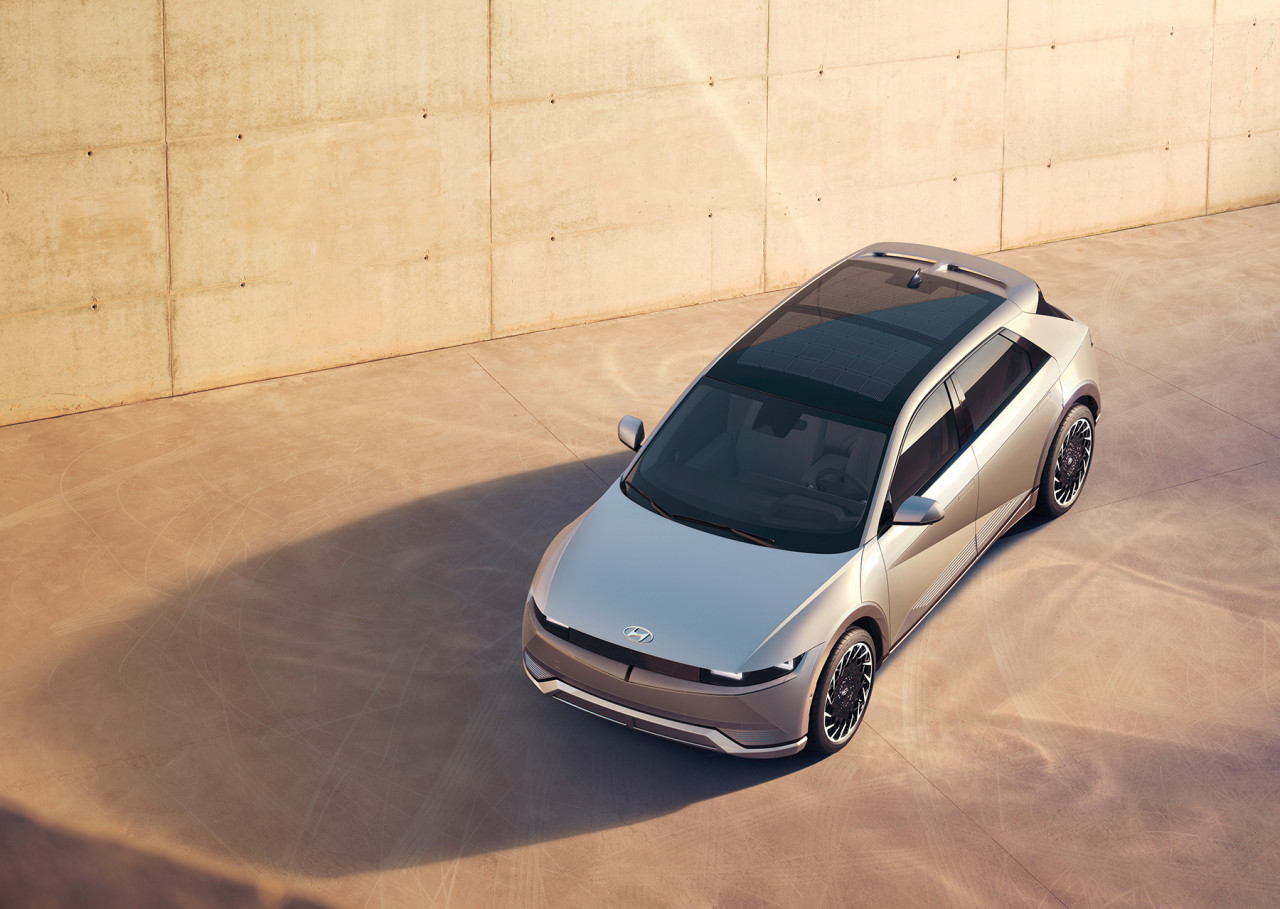 The Hyundai IONIQ 5 Cuts a Serious Case for an All-Electric Future
1/8 Photos
2/8 Photos
3/8 Photos
4/8 Photos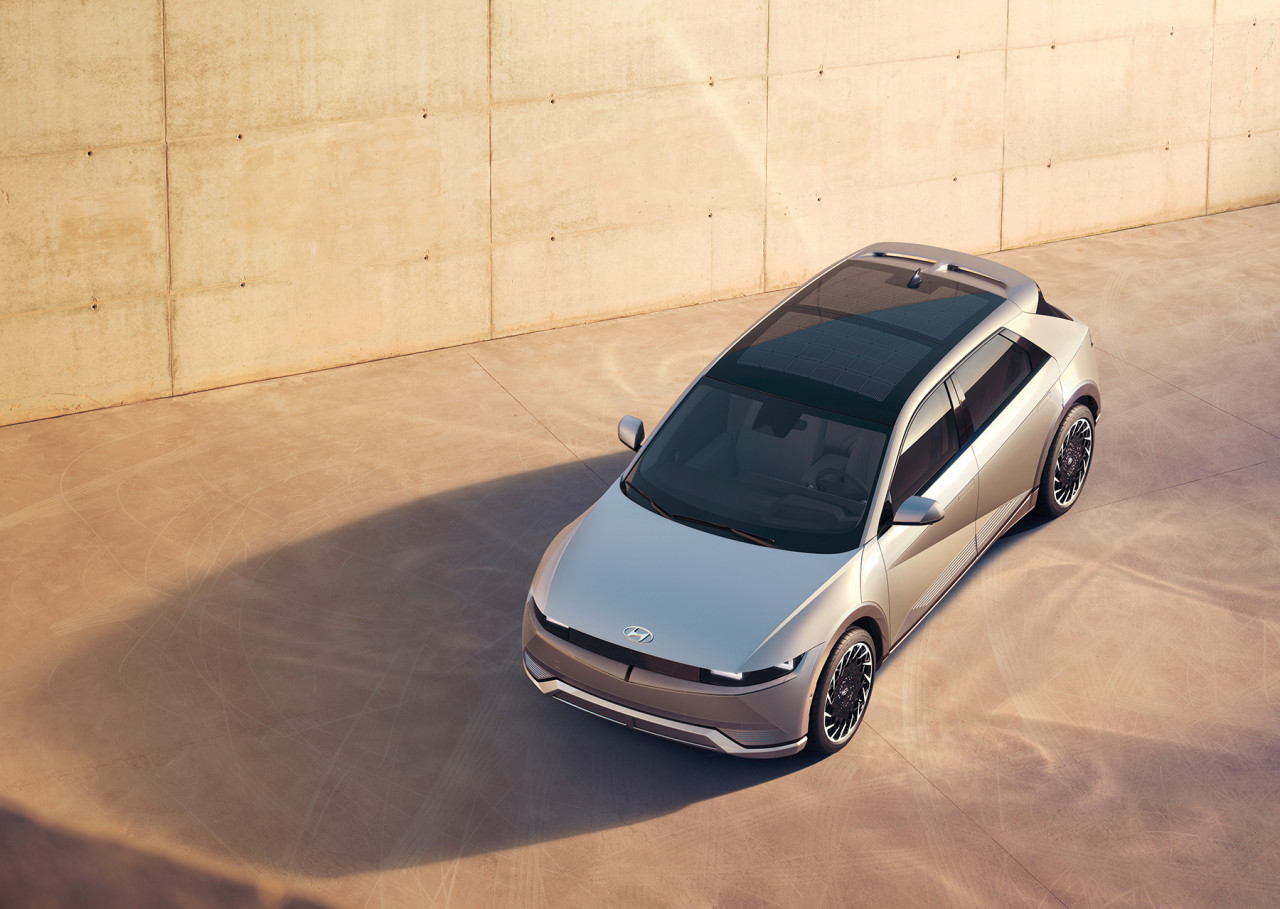 5/8 Photos
6/8 Photos
7/8 Photos
8/8 Photos
Korean automotive brand Hyundai's 45 Concept made waves back in 2019 at the Frankfurt Motor Show for the vehicle's linear crispness accompanied alongside the aspirational promises of an all-electric future. Fast forward to 2021 and the automotive brand has somehow kept the 'Sensuous Sportiness' of the monocoque-style body and a futuristic interior mostly intact in the form of the IONIQ 5.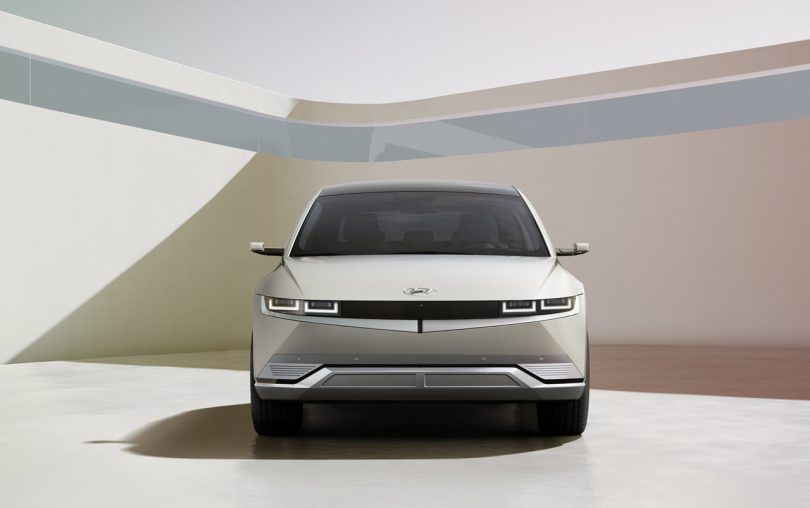 The original 45 Concept was conceived as a spiritual tribute to one Hyundai's most notable designs, the Pony Coupe Concept, an origami-like expression of sheet metal designed by an Italian designer, Giorgetto Giugiaro. The IONIQ 5 arrives as the first of a trio of fully electric vehicles sporting the sub-branded IONIQ name, a minimalist realization of Giugiaro's ahead of its time vision. From its grill-less front down to its creased retro-futurism, the silhouette sings "concept".
Yet, the IONIQ 5's all-electric SUV's futuristic good looks aren't merely skin deep, revealing an interior as forward-reaching as its angular exterior expresses (let us hope those edgy kaleidoscope wheels make it to market), an airy cabin made possible by Hyundai's Electric-Global Modular Platform (E-GMP).
All that extra space has given Hyundai designers more room to work with, permitting both driver and front passengers the option to literally kick up their feet with the inclusion of individual seat footrests – a relaxing option pairing well with the vehicles pair of 12-inch infotainment and instrument panels. Make that three displays if you include the the augmented reality driver's info projection onto the IONIQ 5's windshield.
Hyundai is flaunting the IONIQ 5 not only as a fleet-wheeled SUV, delivering zero-to-60-mph speeds in as fast as 5.2 seconds in its all-wheel incarnation (with a still respectable 7.4 seconds as a rear wheel edition), but also its ability to expediently charge up its 800-volt battery system in little time. Hook up the IONIQ 5 to a 350-kW charger, and it only requires 18 minutes to bring the vehicle's battery from 5% to 80%. At full charge, the Hyundai has a range of 290 and 300 miles, a road trip capable vehicle at least in the same zip code as the Tesla's industry leading 326-mile range.
As the first of the IONIQ line-up and slated for a Fall 2021 delivery (no pricing yet available), Hyundai is betting the combination of a captivating modernistic exterior paired with a calm, contemporary interior riding upon an all-electric platform will persuade more car buyers the future has arrived. Count us convinced.