Announcing: The Winners of The 2022 L A M P Competition!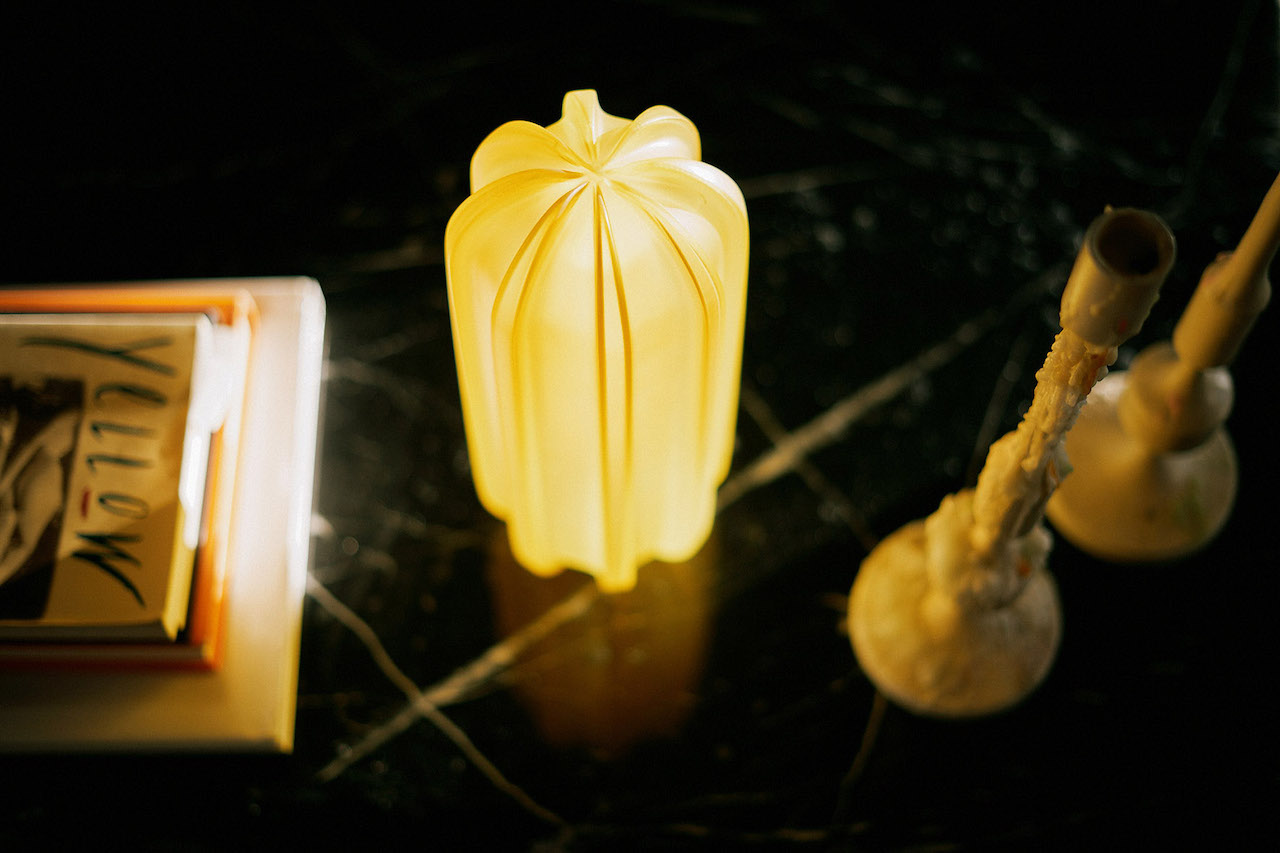 Announcing: The Winners of The 2022 L A M P Competition!
1/20 Photos
2/20 Photos
3/20 Photos
4/20 Photos
5/20 Photos
6/20 Photos
7/20 Photos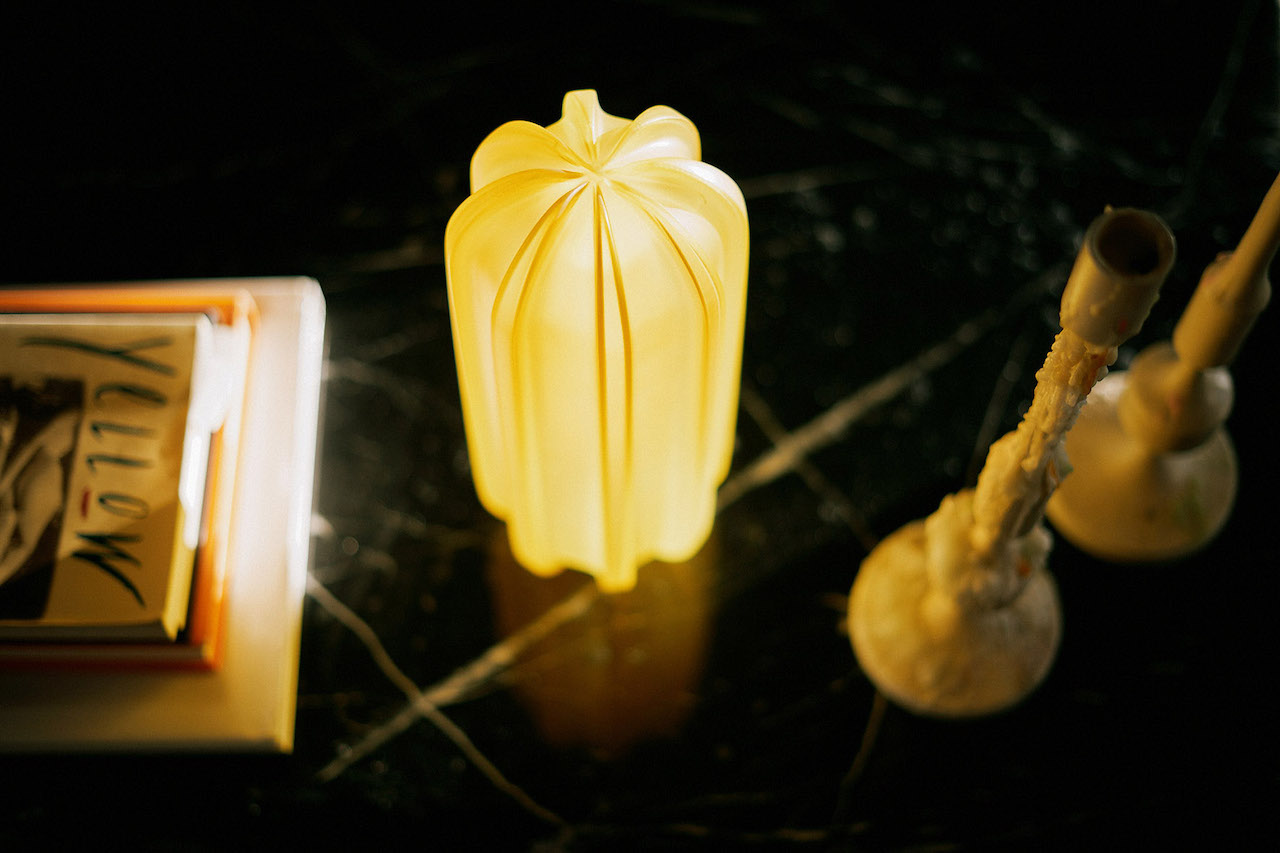 8/20 Photos
9/20 Photos
10/20 Photos
11/20 Photos
12/20 Photos
13/20 Photos
14/20 Photos
15/20 Photos
16/20 Photos
17/20 Photos
18/20 Photos
19/20 Photos
20/20 Photos
Rounding out one of the last posts of 2022 is an exciting one! As the media partner for the L A M P 2022 International Lighting Design Competition, Design Milk is so excited to announce this year's winners! This year's contest garnered over 200 submissions from 112 cities and 42 countries! The designers and their work were juried by an esteemed panel consisting of: Anna Karlin, Ionna Vautrin, Ayako Takase, Carol Gay, and Anna Granath.
The winners of each overall category (Student, Professional, and Manufactured), as well as the winners of each subcategory (Pendant, Floor, and Table) are listed below. Congratulations to everyone!
Student Overall Winner: Skylar by Jiahao Huang (Hong Kong)
Created for the domestic context, this portable table lamp gives users the versatility to switch between ambient light and direct light.
Student Pendant Winner: Swi-Wal by Darsh Patel and Dhruv Patel (Gujarat, India)

The Sui-Wal functions as a night lamp, ambience light, and reading lamp, all of which can be activated in three different light modes through touch.
Student Floor Winner: Horizon by Didi NG Wing Yin (Hong Kong)
The floor lamp is inspired by the temporary astronomical event of an eclipse and features a lampshade that can be rotated to control the direction of the light. This casts a shadow, one that corresponds to an eclipse, along the arc on the lamp body and back wall.
Student Table Winner (tie): Skylar by Jiahao Huang (Hong Kong)
The ambient mode provides a heavily diffused light while the reading mode provides direct light. A handbag-like frame makes it easily portable.
Student Table Winner (tie): Zabriske by Rachel McGovern (California, USA)
This light is inspired by the desert landscape in the iconic 1970 film Zabriskie Point by Michelangelo Antonioni. The cacti form is completely 3D printed and gives off the hue of a warm sunset glow.
Professional Overall Winner: Maya by Luiza Guidi (Balneário Camboriú, Brazil)
The Maya collection of light sculptures is inspired by architects Luis Barragán and Tadao Ando and seeks to provide a new experience to an otherwise flat wall.
Professional Pendant Winner: Maya by Luiza Guidi (Balneário Camboriú, Brazil)
Turning the Maya light's frame turns on the light, a direct response to the user's movements.
Professional Floor Winner: T-Lamp by Heajin Ko (New York, USA)
This floor lamp is the result of finding balance between geometrical shapes. The structure of the lamp allows the user to create various configurations to dictate the lamp's functionality as a direct light or ambient light.
Professional Table Winner (tie): Bamboo by Rostyslav Sorokovyi of mudu design studio (Lviv, Ukraine)
Inspired by a bamboo trunk, the lamp can be rotated in 360 degrees and features two light sources, providing additional lighting that can be manually regulated by a dimmer.
Professional Table Winner (tie): Mikono by Moritz Putzier of Studio Moritz Putzier (Cologne, Germany)
Mikono combines the idea of a classic table light and a battery light. The conically-shaped portable light features an attached rubber sling that allows you to carry it around or hang from suspended point.
Manufactured Overall Winner: Puff by Habitex, Si Balcón (Taiwan)
Puff is a modern interpretation of a candlestick and has a nostalgic feature. When you blow to the middle of the light, the light turns off, just like blowing out a candle.
Manufactured Pendant Winner (tie): Viro by Robert John Morrison and Emma Waters of Viro Lighting (Utah, USA)
The pendant light is inspired by lighthouses that illuminate the way for ships. The tiered concentric rings of glass create a prismatic effect when lit and the cord can be adjusted as desired so that you don't have to commit to one length.
Manufactured Pendant Winner (tie): Booi by Graypants (Washington, USA)
Booi is inspired by nautical elements like the round fenders found on smaller boats and glass fishing floats once commonly used by fishermen. The pendant light can be used as a ceiling light or simply resting on a table or floor.
Manufactured Floor Winner: Iron by Hassene Jeljeli / JK lighting / JK design SARL (Tunis, Tunisia)
The monolithic lamp is a reinterpretation of a classic street lamp imported and mass produced in Tunisia. The light is diffused through several layers of perforated sheet metal, a common material found in Tunisia.
Manufactured Table Winner (tie): Puff by Habitex, Si Balcón (Taiwan)
Puff was created to provide a similar visual impact and experience to lighting and putting out a candle.
Manufactured Table Winner (tie): Maja by Magdalena Boggiano of OBLUMO (Buenos Aires, Argentina)
Maja comes completely flat packed and gets folded into shape. This minimizes the transportation footprint and packaging footprint, while giving the user an active role in assembling their lighting.
People's Choice Student Winner: Sol by Fabian Malmhagen (Ljunghusen, Sweden)
Designed to prevent Seasonal Affective Disorder (SAD), a condition that affects 8% of the population in Sweden, Sol is a wake-up lamp that challenges the repetitive design of other SAD lamps on the market.
People's Choice Professional Winner: Arpeggio by Yume Studio (Valencia, Spain /French Guiana, France)
Like the name suggests, Arpeggio is inspired by music, specifically music notes. It's defined by a circular frosted glass that merges with a ceramic arc and functions as a portable light that gives off a cozy, diffused light.
People's Choice Manufactured Winner: LUPO by Recozy, Moritz Putzier (Germany)
LUPO is 3D printed from predominately recycled materials made of post-consumer waste. The double-sided lampshade and slim, upright design allows it to be used as a desk lamp and as a reading lamp.
Please follow @lampthecompetition on Instagram and sign up to receive updates and information about the 2023 competition!