Located in São Conrado, Rio de Janeiro, this apartment by Gisele Taranto Arquitetura faces São Conrado Beach. The walls of the living room are made of gray cement to create a neutral base for the colorful pieces of art. The floor is also a subtle, yet luxurious travertine marble. I really love how the design of the apartment was made to be a backdrop for the vibrant and exciting accessories, furnishings and unique collection of art.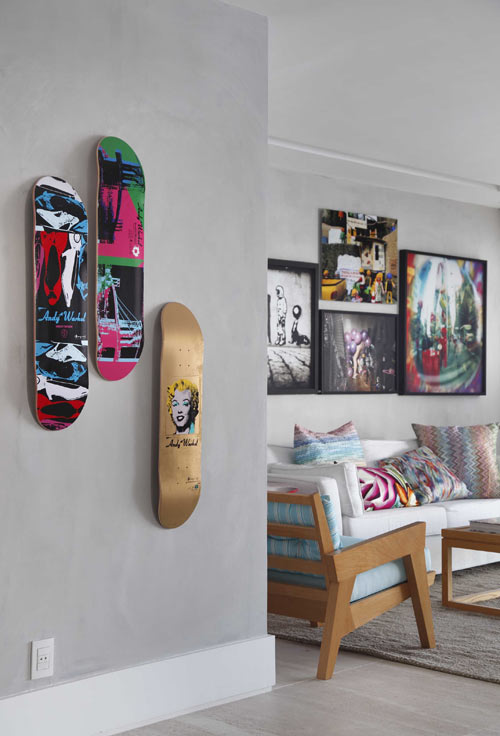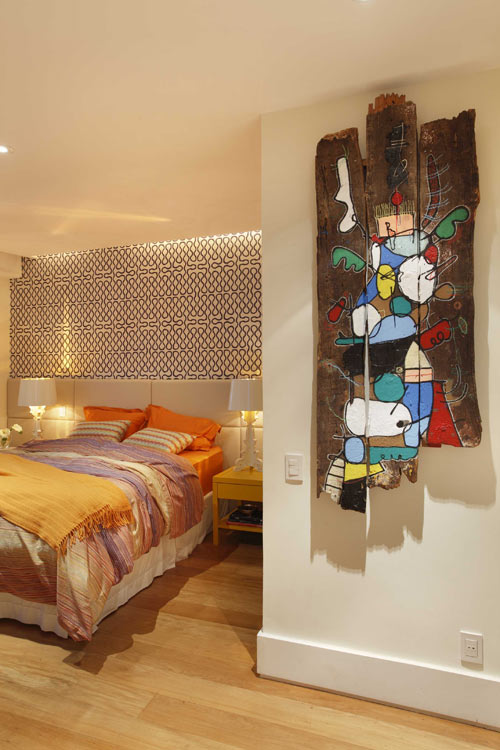 In the bedroom, wallpaper by Vivienne Westwood covers the wall above the bed.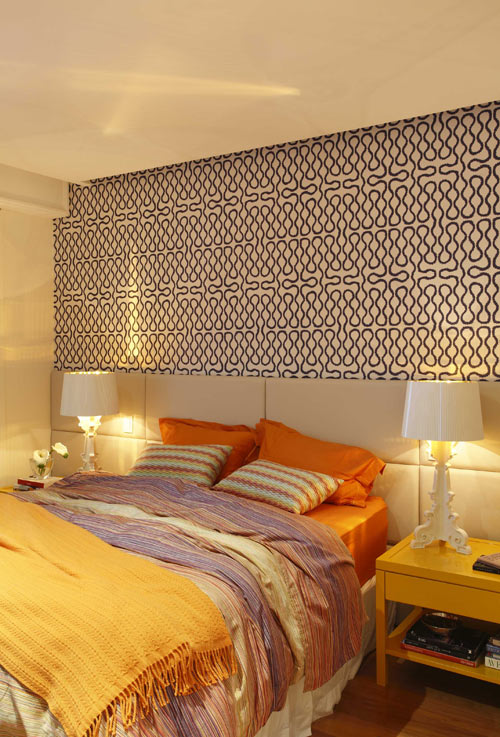 In the bathroom, the walls are covered in Pharmacy Wallpaper by Damien Hirst, bought by the client in NY.