Architecture/interior design studio SquareONE in Romania recently completed the interior design of this futuristic apartment in Bucharest, Romania. Love the mood lighting. It looks like you can change the light color in just about every room. Like living in a nightclub!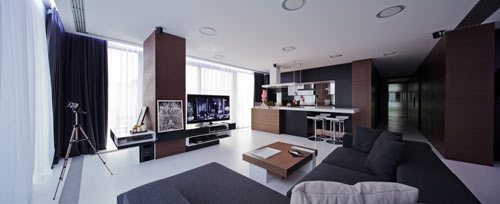 This penthouse apartment underwent a serious renovation to create quite an interesting atmosphere… Originally two apartments with a shared elevator, the entire floor was converted into one apartment with four rooms and two bathrooms.
Most of the apartment is designed with three main colors – white, black and brown, but the addition of colored lighting creates just about any kind of mood you want…
A creative approach to utilizing a structural pillar was to make a composition of white and black rectangles that serves as a TV stand and storage.
The living-dining-kitchen areas gravitate around a console: a white structure about four meters long, that serves as planter, countertop (with storage space beneath) and dining area.
The bedroom and the bathroom are a joined space separated by a clear glass wall and white curtain.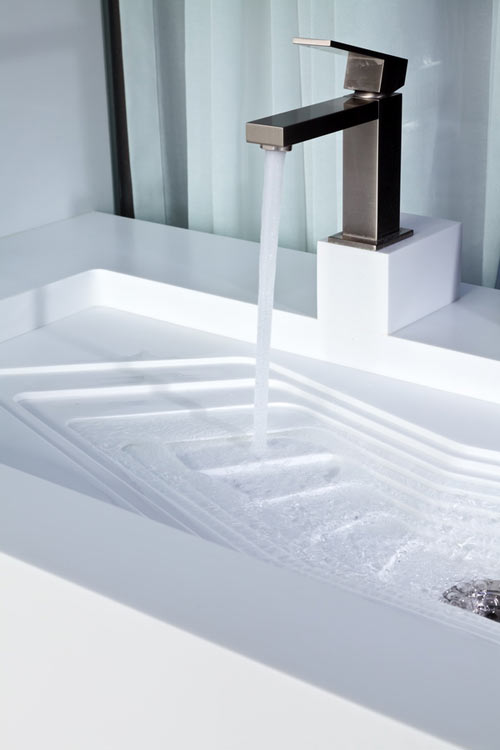 Would you just look at how cool that sink is? Reminds me of Gore's sink designs…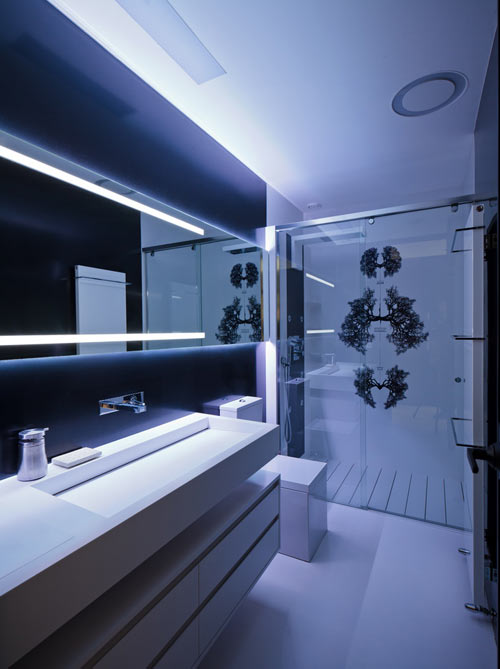 The SquareONE team: Adrian Cancer, Ionel Pascu, Sabin Dumitriu, and Andrei Nastase.
Photos by Cosmin Dragomir.