The $99 Apple HomePod mini arrives on November 16th to a crowded and ever expanding sphere of smart home-enabled and wireless audio speakers. But beyond its welcome affordability, Apple's latest home audio speakers will stand out for a variety of features specific to the Apple ecosystem building upon its multi-room audio capabilities.
With a compact woven fabric circular bowl design – 3.9 inches wide and 3.3 inches high – available in either space gray or white, the Apple HomePod mini offers a handsome, if not minimally intrusive design that should look welcome within any interior. Alongside the palm-sized dimensions, the HomePod mini weighs approximately the same as a can of soup, making it a fairly portable design too.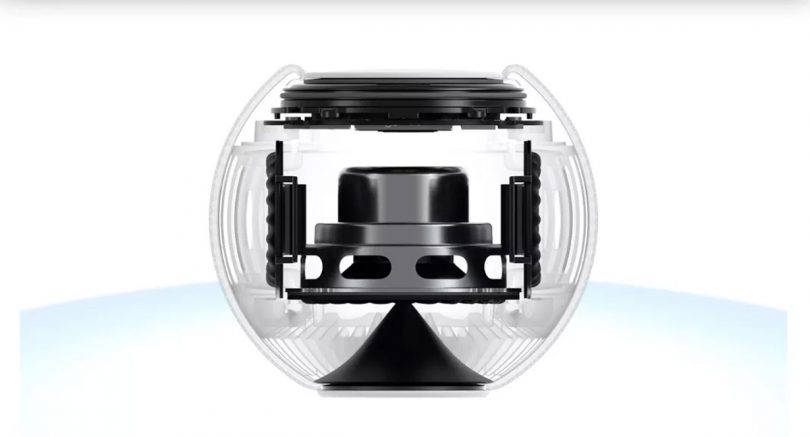 The 360-degree array powered by the Apple S5 chip delivers what the company describes as "computational audio", adjusting output 180 times per second. A four-microphone design powers far-field Siri for improved assistant receptiveness to voice command.
Arguably the most interesting feature the new speaker offers is the "Intercom" feature, allowing multiple HomePod devices to operate as an in-home communication system. As a household with two people who work from desks located upstairs and downstairs, the feature warrants interest (not to mention parents who'd appreciate the ability to announce, "dinner is ready!" or "It's bedtime!"). Apple also notes any intercom message will be pushed to any connected iPhone, iPad and Apple Watch on the same home network.
The $99 Apple HomePod mini will go on pre-sale starting on November 6th, and then shipping on November 16th.