The homeowner of this Swiss arsenal that was built during World War II wanted to transform this former army building into a livable space. Turning to Ralph Germann architectes for the renovation, they were able to keep many of the building's historical details while creating a modern, studio-type home in the mountains.
Germann started by inserting a glass cube within the old wooden structure which meant nothing had to be done to the inside walls. He was also able to preserve the roof and additional details like the sign on the wall.
Keeping in mind the historic nature of the building, only simple materials, like larch, slate, glass, and metal, were used. The lines were also kept clean helping to give the residence a timeless chalet feel.
The glass skylight gives view to the original wood ceiling, helping to bring some of the original character into the interior.
The exterior opens up in the form of big solid doors allowing light to filter through the enclosed glass cube and into the interior.
Another cube was installed to house the bathroom, cupboards, and also the Murphy bed which help to optimize the living space.
To contrast with the white and wooden tones throughout, they threw some unexpected color in the form of fuchsia.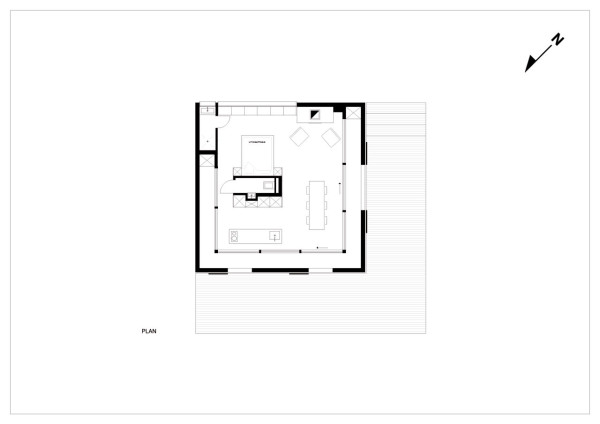 Photographer: Lionel Henriod / mc2
Photo Stylist: Patricia Schmid
Furniture & Interior Design: Ralph Germann architectes