Luigi Rosselli Architects designed Balancing Home in a relatively new suburb on Sydney's North Shore (Australia), made up of two crossed volumes, one on top of the other. The upper bedroom volume hovers over the lower one, which contains the family communal areas.
The upper floor is clad in a white wood that looks reminiscent of shutters, while the lower floor is a solid oxblood red masonry base, creating a striking contrast. The white  bedroom wing looks as if it is balancing over the pool.
A built-in Electrolux BBQ sits recessed into one of the sides of the courtyard walls.
High ceilings with wooden trusses create an open and light-filled family room that's decorated with soft furnishings selected by Alexandra Donohoe for Decus. A sliding steel partition adds an architectural element to the space.
Dark oak treads and a steel balustrade strike a balance with the white walls.
Encaustic tiles laid out in a square in the entryway form a mat that greets visitors when they arrive.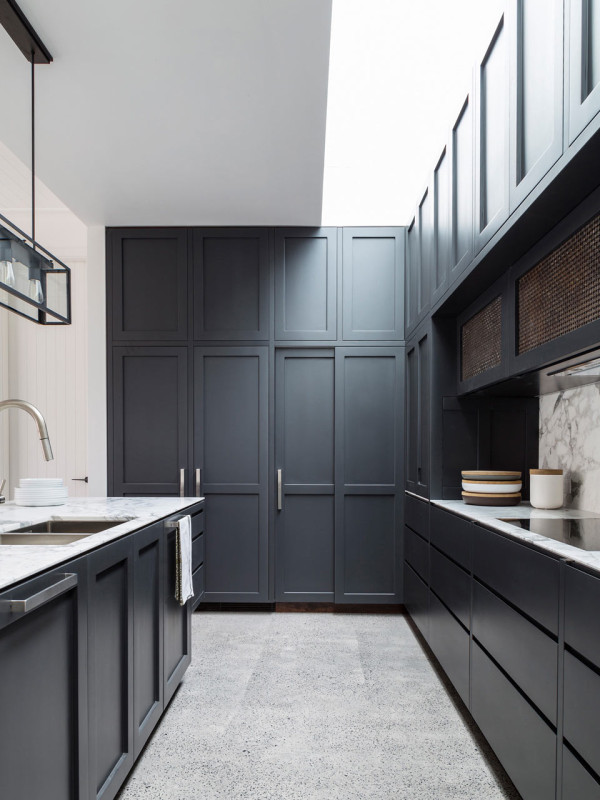 Photos by Edward Birch and Justin Alexander.