BAM! Sofa Collection + Its Strong Profile Create a Bold Impression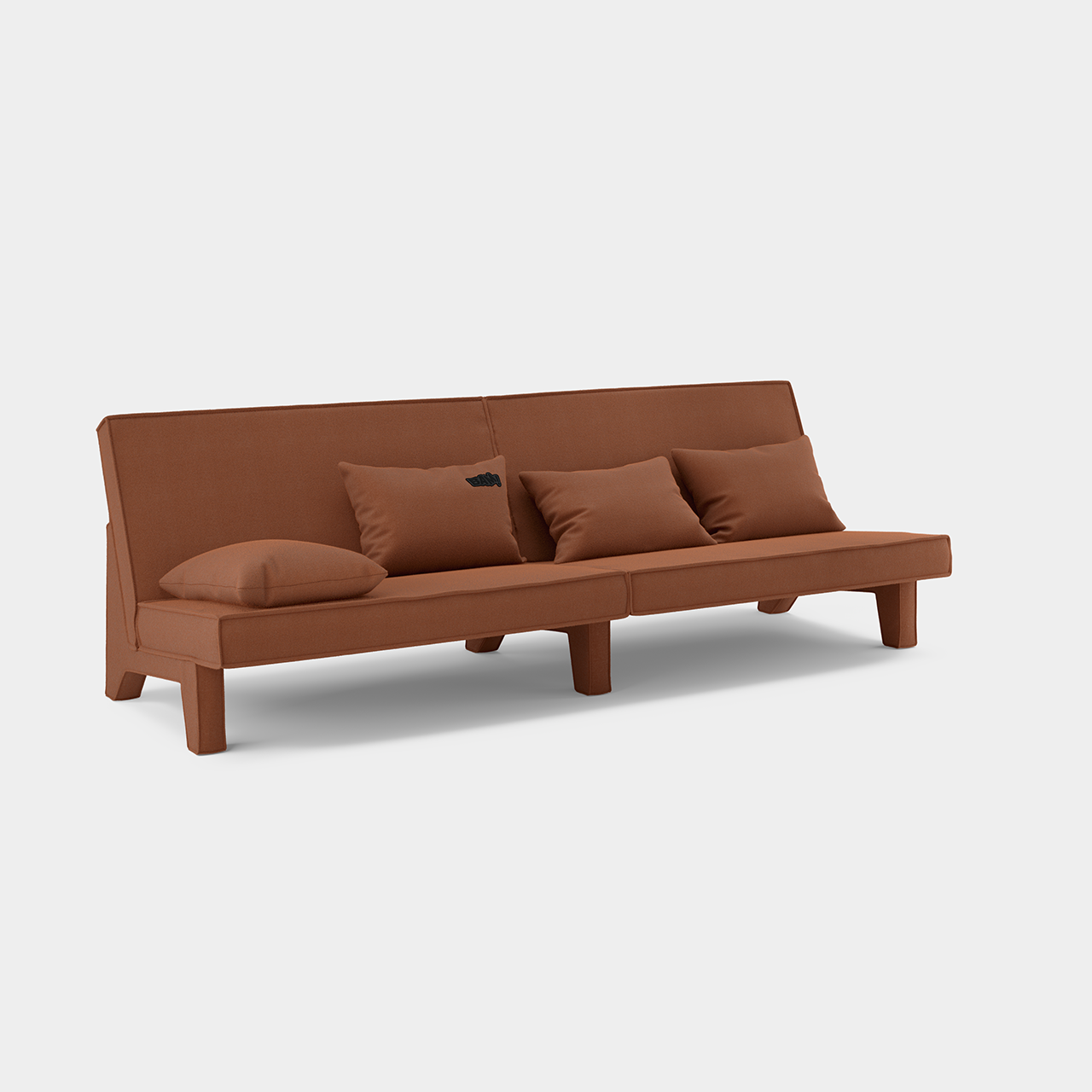 BAM! Sofa Collection + Its Strong Profile Create a Bold Impression
1/18 Photos
2/18 Photos
3/18 Photos
4/18 Photos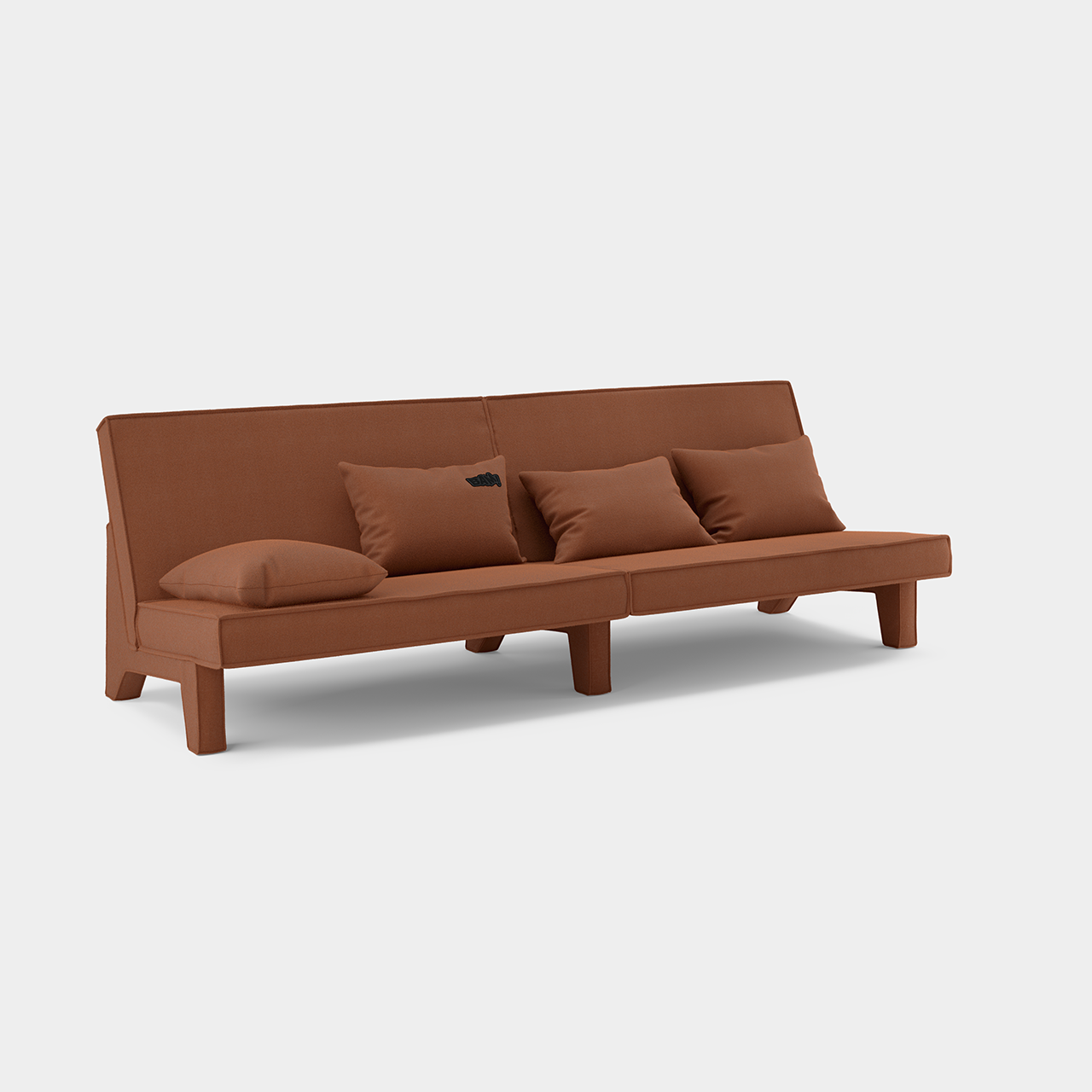 5/18 Photos
6/18 Photos
7/18 Photos
8/18 Photos
9/18 Photos
10/18 Photos
11/18 Photos
12/18 Photos
13/18 Photos
14/18 Photos
15/18 Photos
16/18 Photos
17/18 Photos
18/18 Photos
It doesn't get much more angular than the pared down furniture design of Massproductions' BAM! sofa collection. Reduced to two block shapes that create a seat and back, the design has clear influences from Pop Art and leaves you with a distinct first impression. The collection offers three sizes – two-seater (1200), three-seater (1800) and four-seater (2400), the latter of which consists of two two-seater sofas where a central leg connects the two parts with a wedge fitting.
BAM! has clear pop art references and a kind of instant look with its clear graphic profile and generous block-like shapes. It looks like something that could come out of a Lichtenstein painting. Hence the name BAM!
– Designer-in-Chief Chris Martin
BAM!'s strong, chunky legs are upholstered like the seat and back, giving each sofa a homogenous look. The design and function of the legs draw their inspiration from Gothic buttresses, while the sofa's high back adds a strong profile. The decision not to include armrests provides additional flexibility, accessibility and openness in whatever space BAM! resides.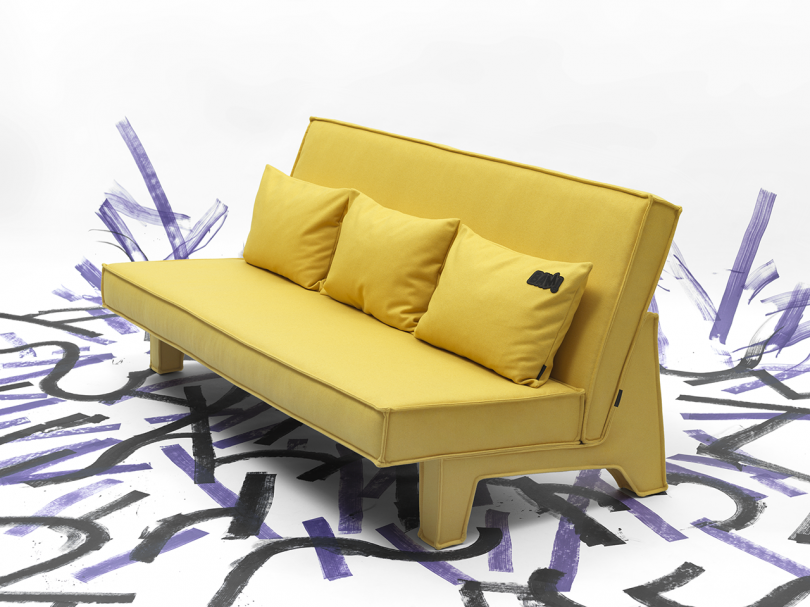 The cushions are filled with recycled goose and duck feathers that have been washed and sterilized by high temperatures without chemicals, resulting in a clean, allergy-friendly product.
Along the same lines of sustainability, BAM! is flat-packed for delivery. Not only is it climate smart, it also makes it easier to move the packages up stairs and through narrow doorways. The last thing to do is complete the simple assembly of the sofa by connecting a few components with a smart wedge fitting.
To learn more about the BAM! Sofa Collection, visit massproductions.se.