A bar in a cave? Have you ever heard of such a thing? Juan Manzanares Suárez and Cristian Santandreu Utermark of A2 Arquitectos made it happen when they designed this bar located at the entrance to the Caves of Hams in Mallorca, Spain. The bar itself is made of backlit glass that glows a blue/green color making it stand out against the natural and lush surroundings.
The bar juts out from the straight-angled concrete opening, which plays against the rough, organic shapes of the rocky caves.
If you ever get lost, I'm sure the glowing bar will guide your way to that cocktail.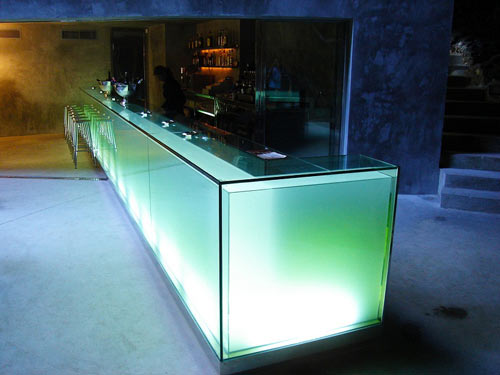 Photos by Sergio Vico.