Melbourne, Australia based b.e architecture designed the Bass Street Residence with stacked, rectangular forms that have slightly angled walls in opposite directions. On the front facade, a large window cuts through the corner of the upper volume giving the master bedroom views of the water.
The exterior was clad in wooden boards and the vertical lines add emphasis to the structure.
On the opposite corner from the front window, a private outdoor terrace was built overlooking the native trees on the property.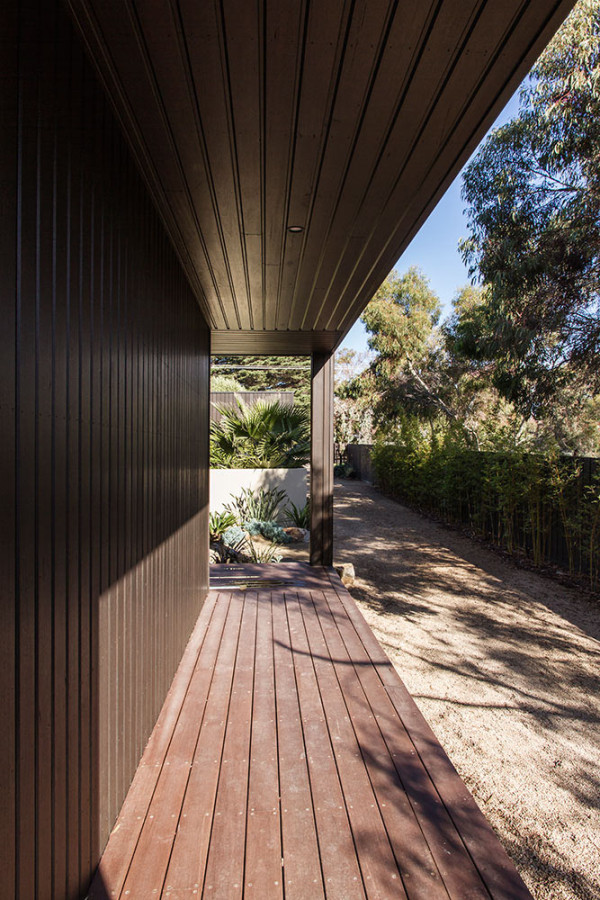 On the backside of the house, large sliding doors lead to the lush backyard, which was designed that way to respect the owner's love of gardening.
The lower level is outfitted with wood floors and features flexible spaces, like guest accommodations and studies. The open, upper level is dedicated to the master bedroom and bathroom.

Design From Around The Web