Cabins, airstreams, and RV sites dot the waterfront of Bay Point Landing, a new camping destination by OfficeUntitled, along Lower Coos Bay in Southern Oregon. The campsite is bordered by a dense forest and the secluded sea on the other—and it is drawing an adventurous crowd within.
And why wouldn't it? Lower Coos Bay along the Southern Oregon coast is a site of natural beauty. The 103-acre Coos Bay is the largest natural estuary in the United States and the expansive bay makes for good kayaking, clamming, and stand up paddle boarding.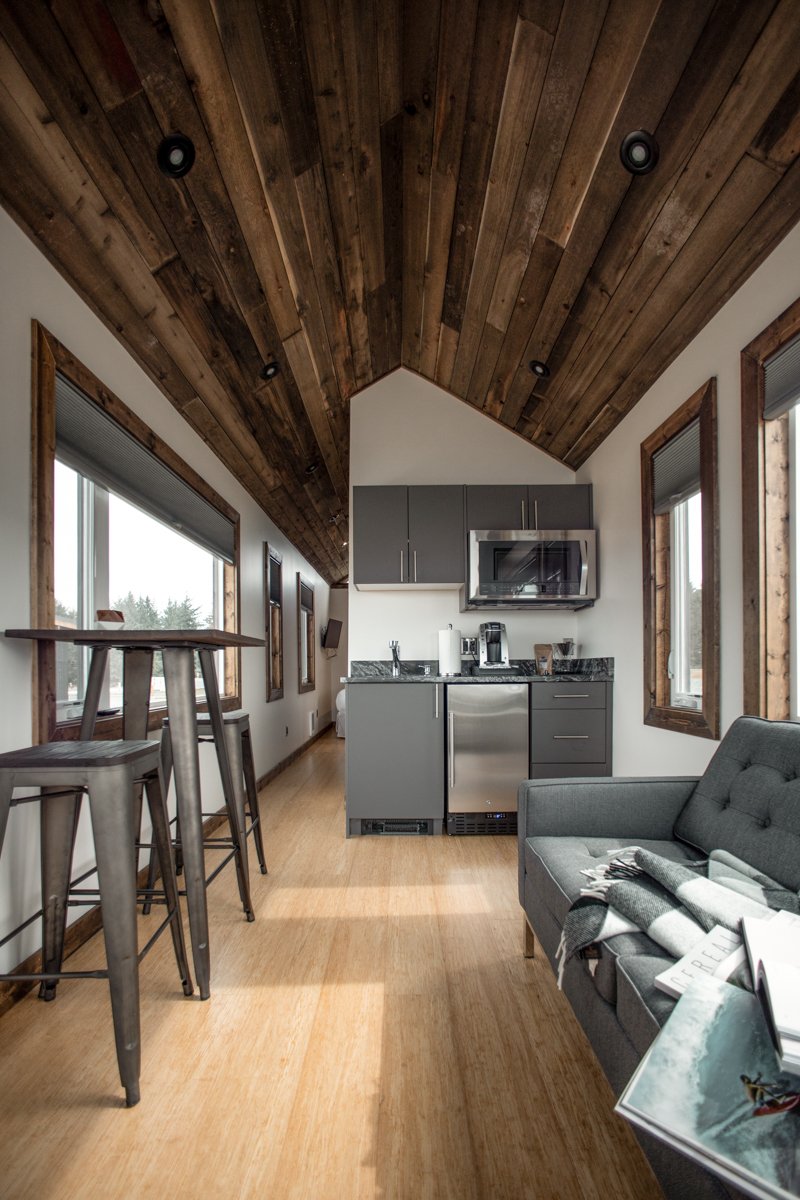 The campsite is made up of 11 cabins, 13 airstreams, 147 RV sites, and a modern clubhouse with an indoor pool. To let the landscape do the talking, the charred-cedar and glass clubhouse was designed to be minimal and clean so as to blend in with the bay.
A heated saltwater indoor pool in the clubhouse underscores the resort's efforts to provide modest luxuries to take care of you after a day of adventure.
If the rule of thumb is that when a destination is stunning, architects should pare back, OfficeUntitled have certainly followed this through.
What: Bay Point Landing
Where: 92443 Cape Arago Hwy, Coos Bay, OR 97420
How much? Cabins start at $129, Airstreams at $149
Design draw: Scandinavian-inspired cabins with minimalist furnishings amplify the scenic views of Coos Bay Lagoon.
Book it: Visit Bay Point Landing