Behin Ha: Creating Meaningful Links Between Buildings and Occupants
We're proud to create the following content in partnership with Squarespace, an easy-to-use website builder. Our partners are hand picked by the Design Milk team because they represent the best in design. You can start your free trial today. Use code DESIGNMILK for 10% off.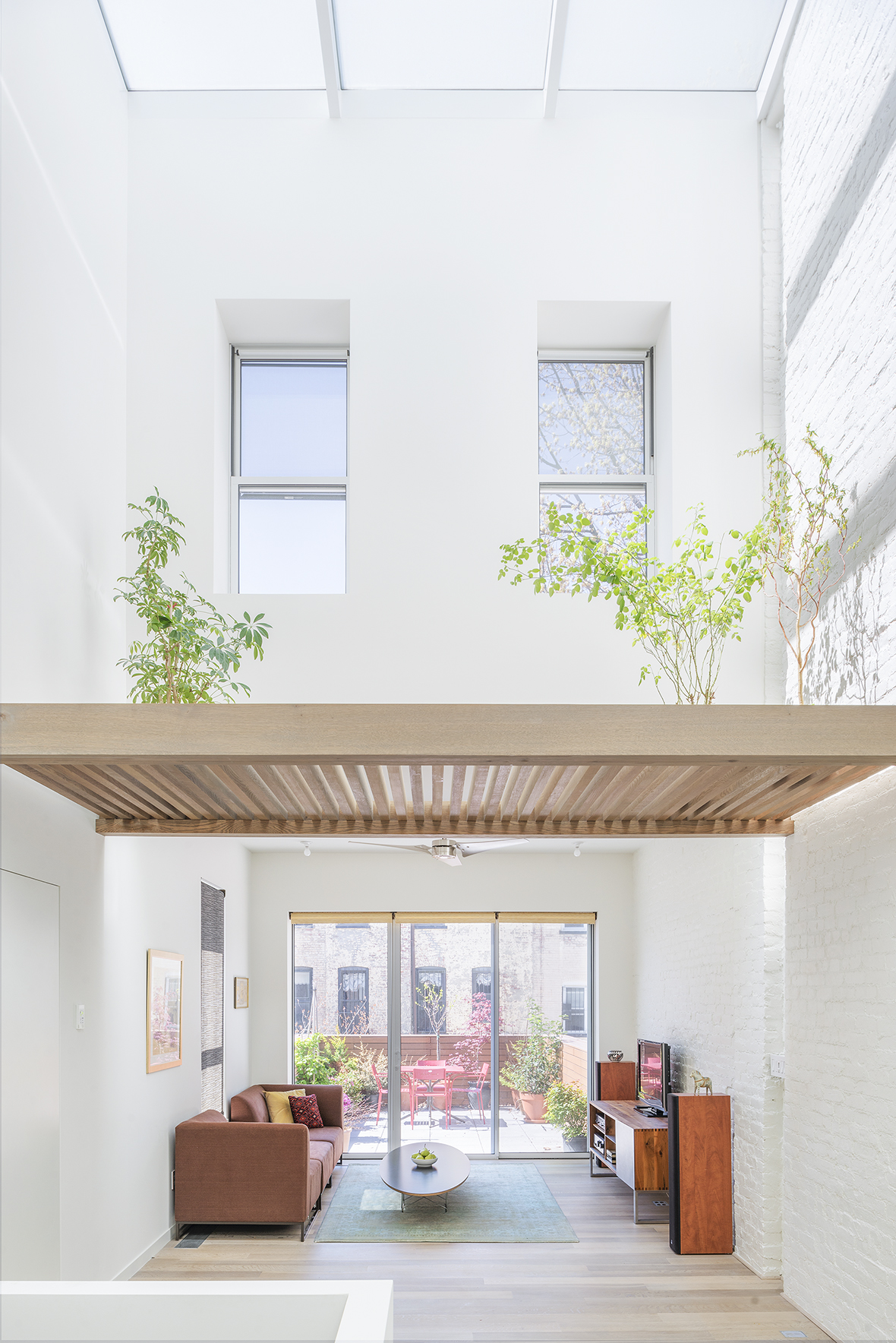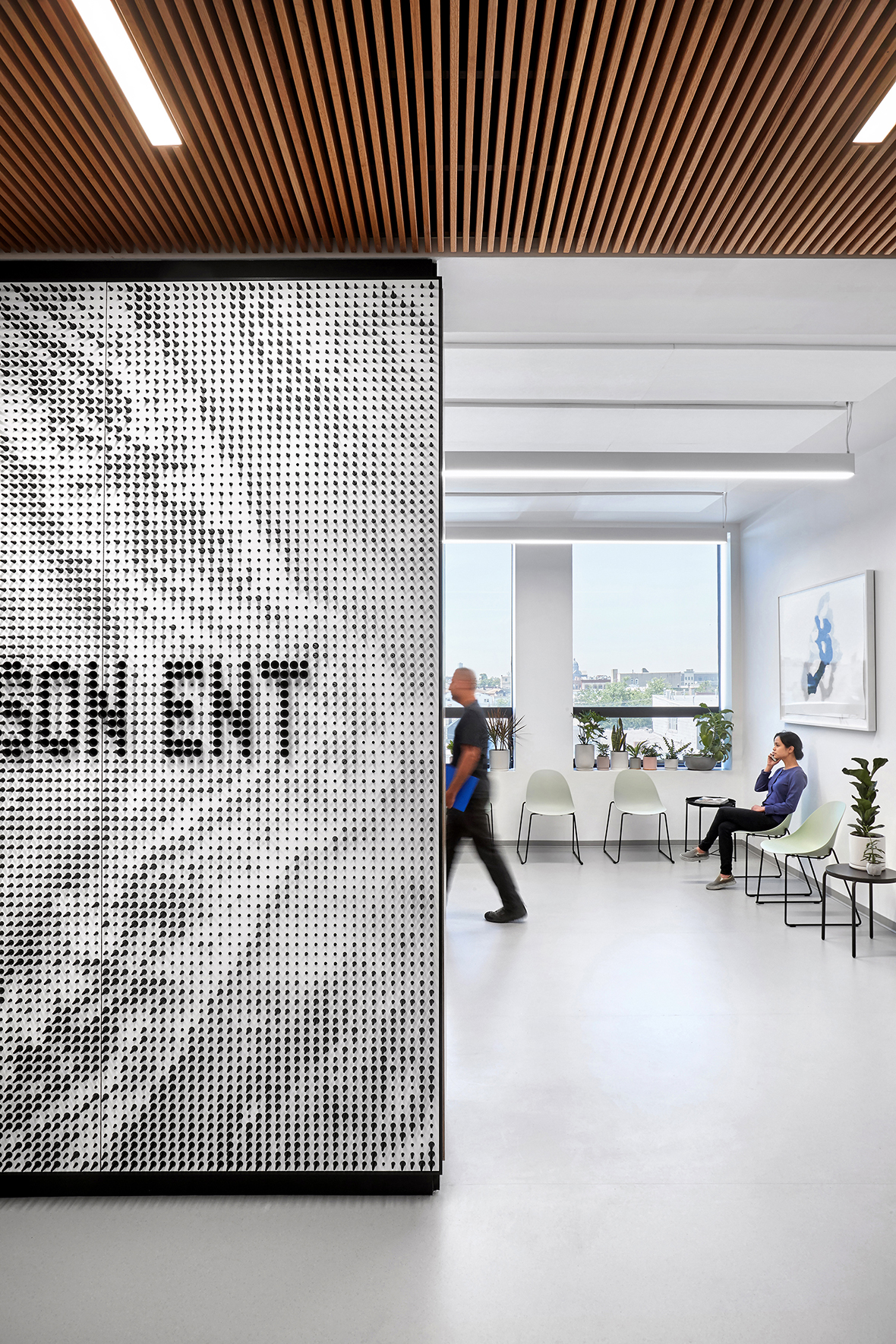 Behin Ha: Creating Meaningful Links Between Buildings and Occupants
1/8 Photos
2/8 Photos
3/8 Photos
4/8 Photos
5/8 Photos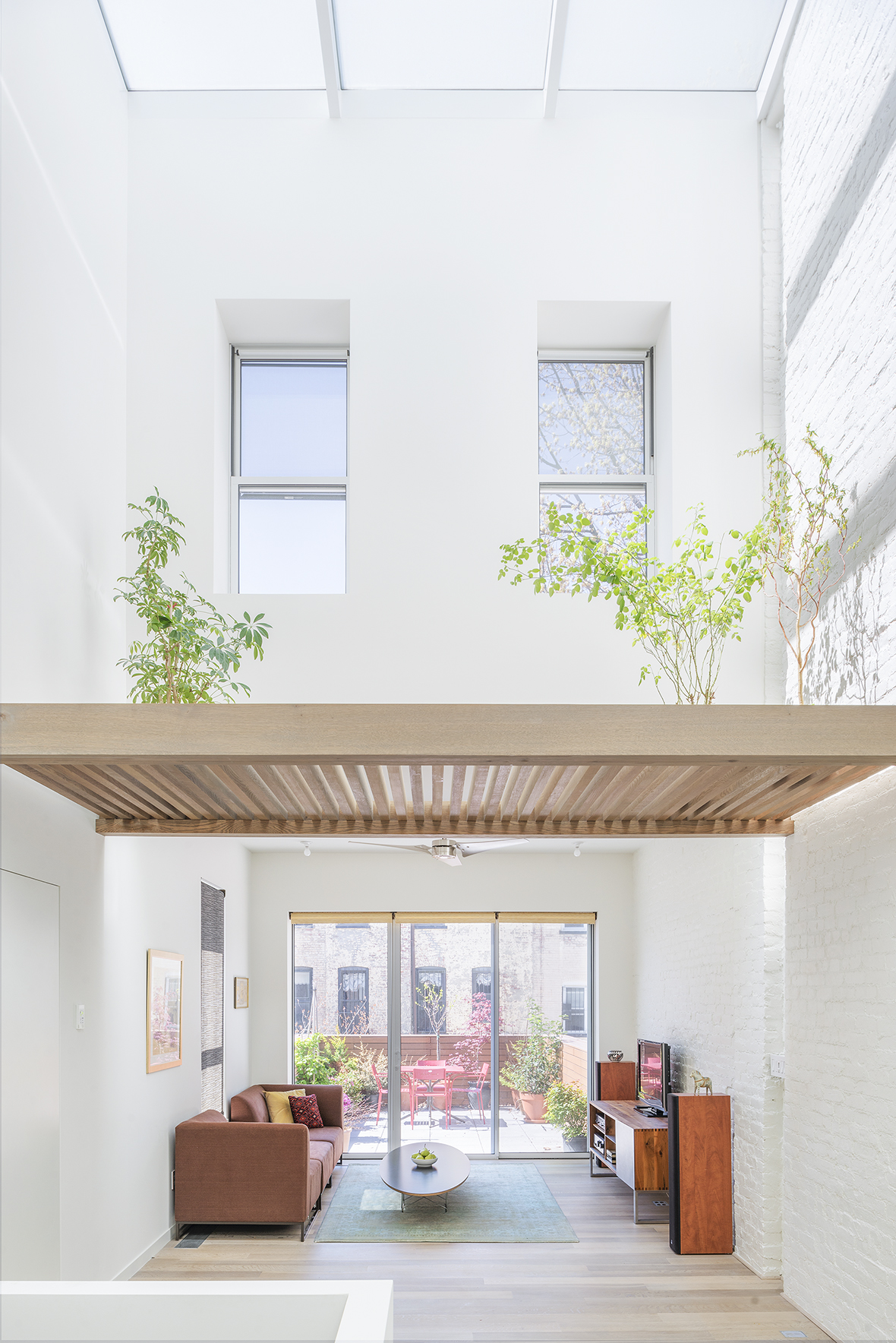 6/8 Photos
7/8 Photos
8/8 Photos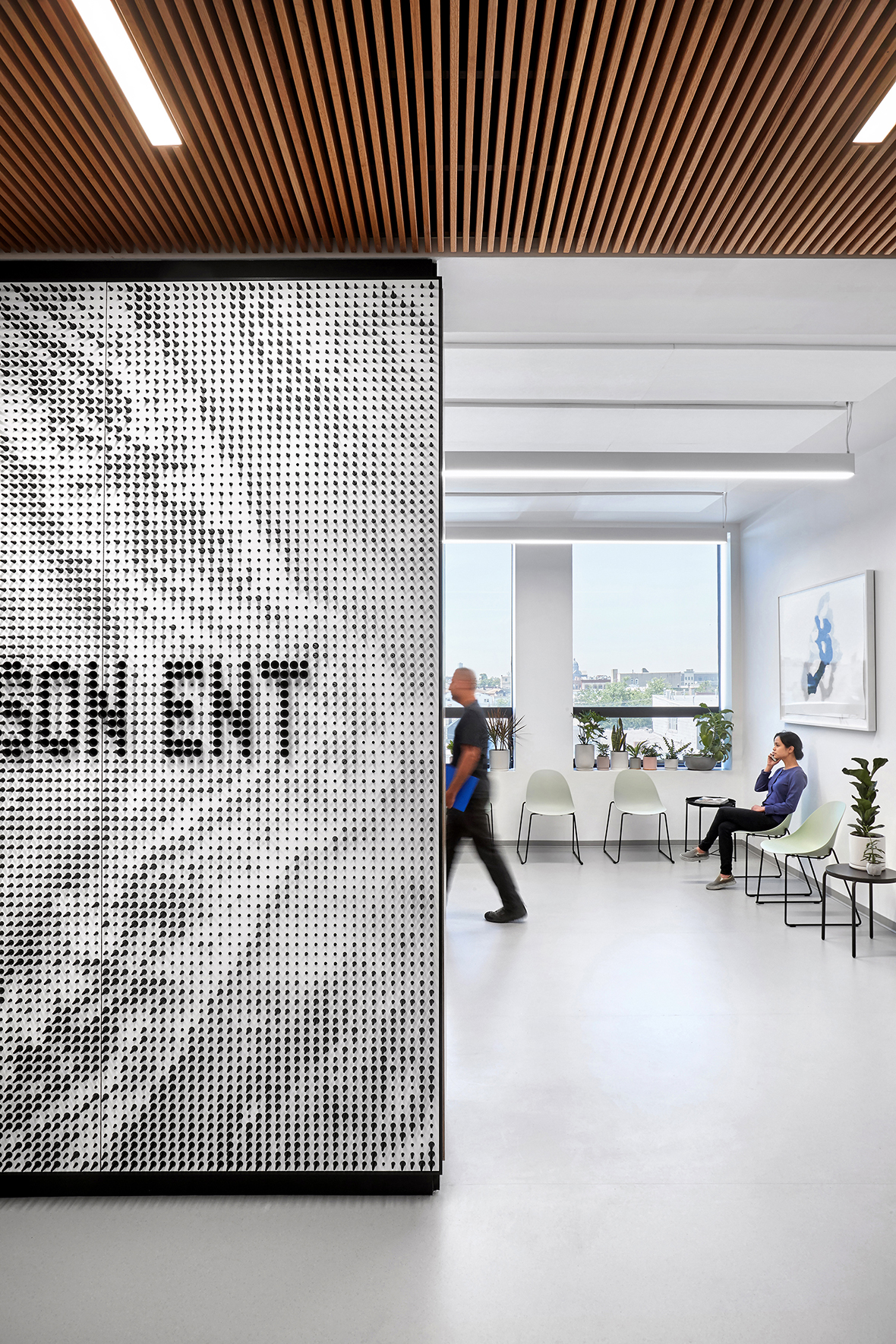 The diverse work of the architectural firm Behin Ha shares common threads, and yet their past projects, from creative commercial spaces to public art institutions, defy easy categorization. For co-founders Behrang Behin and Ann Ha, based in the New York City area, the beauty of their work lies in its specificity – the way it responds to the demands of the individual client and its existing setting.
"When we started our design practice, we were often asked what type of design we specialize in," Behin says. "This question always threw us off, because in our view the most exciting part of practicing design is the ability to engage with a variety of problems and the freedom to approach each from a different perspective. In fact, we pride ourselves in having had a diverse range of projects which we have approached with an equally diverse range of design solutions, each suited to the needs of the project."
As an example, Behin points to "Together Alone," a pair of temporary public art installations in two Danish cities, Middelfart and Billund, commissioned for the 2020 Trekanfest in the Triangle Region of Denmark. Coated mesh fabric ribbons were used to create a series of gathering and performance spaces. Passersby could enter them and discover a perhaps unexpected moment of semi-privacy. "The projects were designed for ease of assembly, so that volunteers from the community could take part in their installation," Behin explains.
By contrast, their Bergen Hudson ENT project provided an interior fit-out for a private medical practice in Union City, New Jersey. Cleverness abounds throughout the space – particularly in the wall of the reception area that greets visitors. It's adorned with 10,000 disposable specula, the black, funnel-shaped tips of the instrument used by doctors to see inside the ear. "The embedment depth of the specula is modulated across the wall to create a vein-cut stone pattern which transforms in appearance as the viewer moves around the space," Behin says. "A series of inverted specula create text near eye level and act as 'signage' for the office."
Taken collectively, Behin Ha's work is bound not primarily by "any outward aesthetic or physical characteristic of the end product," Behin says, but by the design process itself. "At the start of each project, we typically undertake a highly iterative process of exploration and experimentation at multiple scales at once," he says. "That is, we may start with material exploration or development of a detail and allow it to inform the larger formal and spatial logic of the project. Or we may start with a spatial arrangement and work inward to find a complementary expression at the scale of details. Usually we try to do both at once."
Creating a website on Squarespace has proven to be instrumental in Behin Ha's growth. "Our website has given us the ability to have a presence and a portfolio that's out there and easy to access for anyone," Behin shared. "As a small firm, the website has been straightforward for us to set up and manage."
Crucial to that effort was working with Squarespace's templates. "By using the templates, with minimal personalization on our part, we were able to create a website that clearly communicates the range of our work, while allowing visitors who may be interested in a specific type of project to dig in deeper," he says. Past work is clearly organized to offer access to like-minded projects, whether a potential client is interested in private residences, commercial spaces, or public art installations: "We often use the website as a portfolio while discussing new projects with prospective clients, navigating to project pages to show our prior work and discuss how it may apply to their project."
The comprehensiveness of the site has benefits for staff as well as clients. "The website serves as a touchstone for us internally, allowing us to take a look back and see a selection of our projects in one place and reflect on how we'd like to move the firm forward," Behin explained. "In fact, when pondering answers to questions in this interview about our work and selecting which projects to feature, our first step was to scroll through the website while discussing our answers."
Since Behin Ha produces such a wide range of work, including residential and commercial real estate, as well as public art projects, a flexible website template was a must – but it also needed to look as elegant and refined as Behin Ha's own projects. Squarespace helped Ha and Behin achieve that goal with minimal customization required.
"We found more than one template that was clean, modern, and simple – or compatible with the image we'd like to project for our office," he said. "The templates are also very clear. They 'get out of the way' and allow the work to be foregrounded and navigated intuitively by visitors. Having a diverse range of work, from public art to architecture, the simple template we are employing allows the different types of projects to be displayed side by side without appearing incongruous."
Beyond the visual sophistication of their selected template, Behin expects it to offer the flexibility required by a growing practice: "It's useful to be able to switch between different templates while retaining the content. We expect this flexibility to be beneficial as our office grows and our work evolves."
For Behin Ha, Squarespace provides a rare combination: a sophisticated aesthetic that requires little work on their end in order to produce a dynamic, holistic encyclopedia of their work, a resource for staff and collaborators alike, and an engaging calling card for potential clients. As Behin puts it, "Ultimately, we want visitors to our website to understand the type of design office we are, and we think being able to see the work in a clear format helps convey this better than any other way of communicating our identity."
If you're ready to share your own vision with the world, or build a new brand, take the first step today with Squarespace. Start your free two week trial and use coupon code DESIGNMILK when you're ready to get 10% off your first purchase.
Diana Ostrom, who has written for Wallpaper, Interior Design, ID, The Wall Street Journal, and other outlets, is also the author of Faraway Places, a newsletter about travel.