Bernhardt Design Launches Private Work Settings With My Place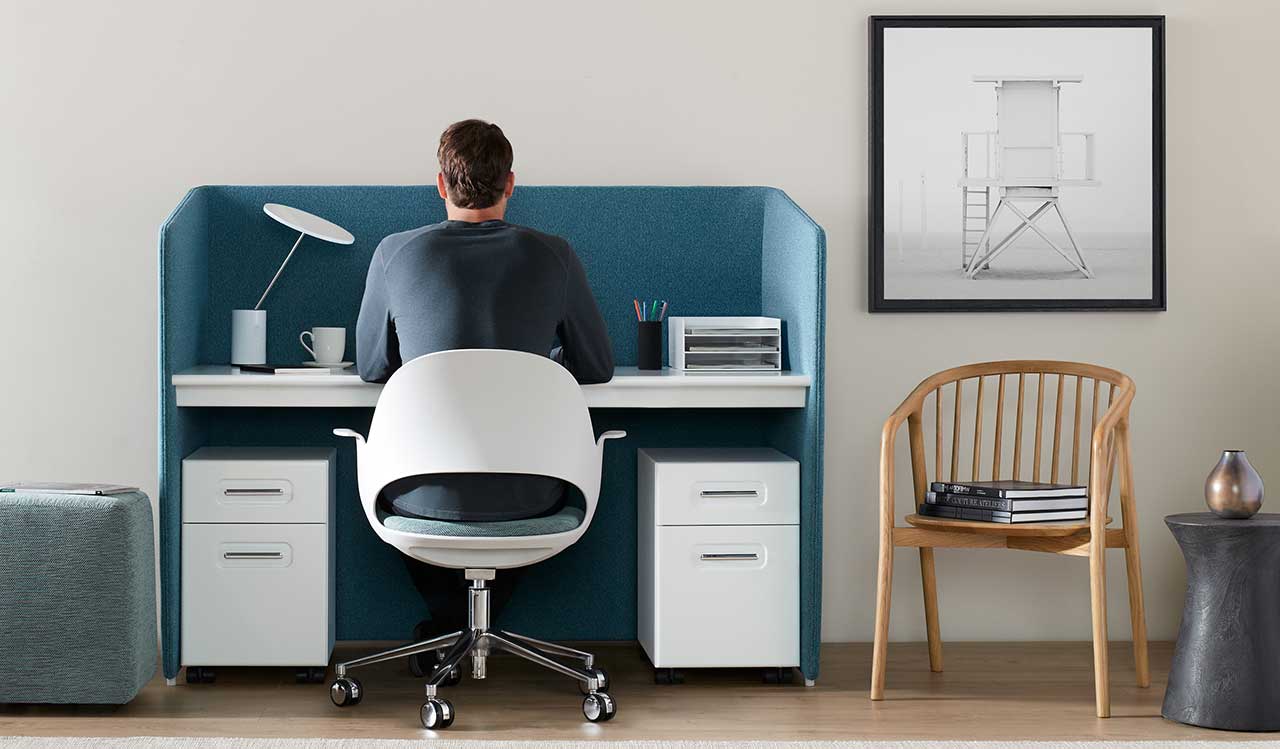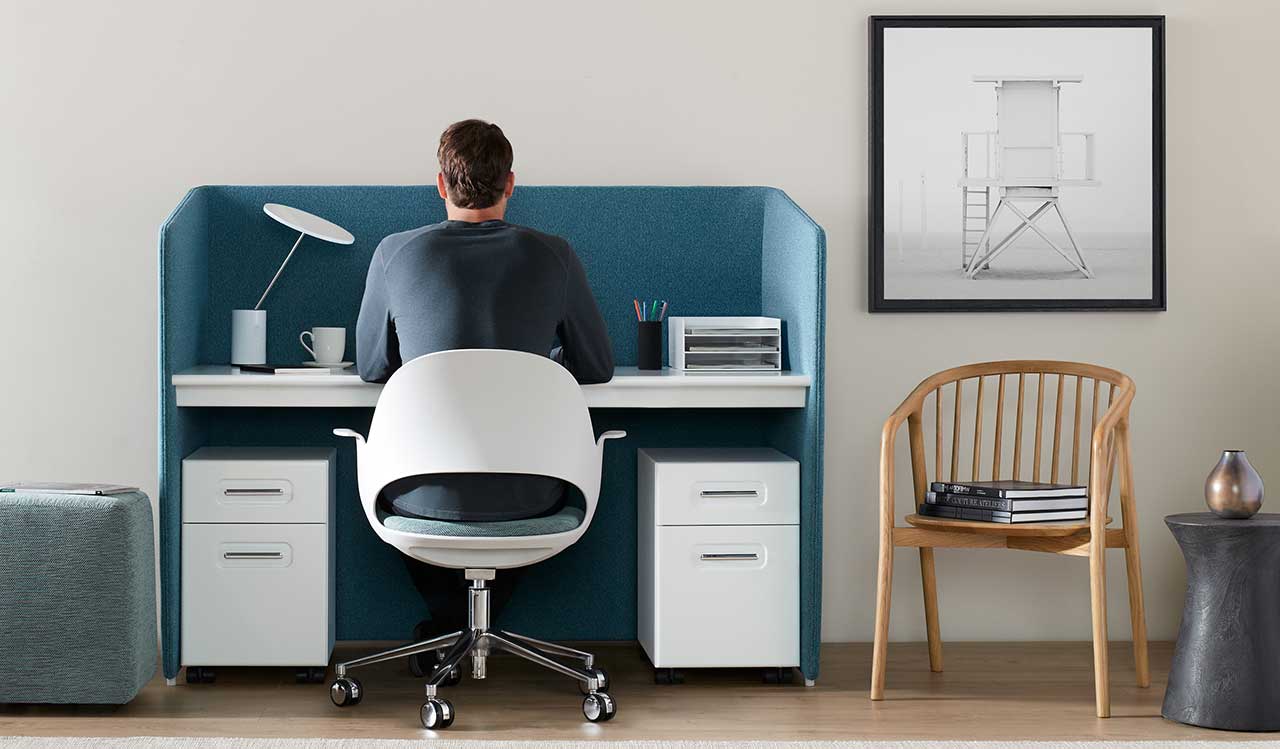 Bernhardt Design Launches Private Work Settings With My Place
1/20 Photos
2/20 Photos
3/20 Photos
4/20 Photos
5/20 Photos
6/20 Photos
7/20 Photos
8/20 Photos
9/20 Photos
10/20 Photos
11/20 Photos
12/20 Photos
13/20 Photos
14/20 Photos
15/20 Photos
16/20 Photos
17/20 Photos
18/20 Photos
19/20 Photos
20/20 Photos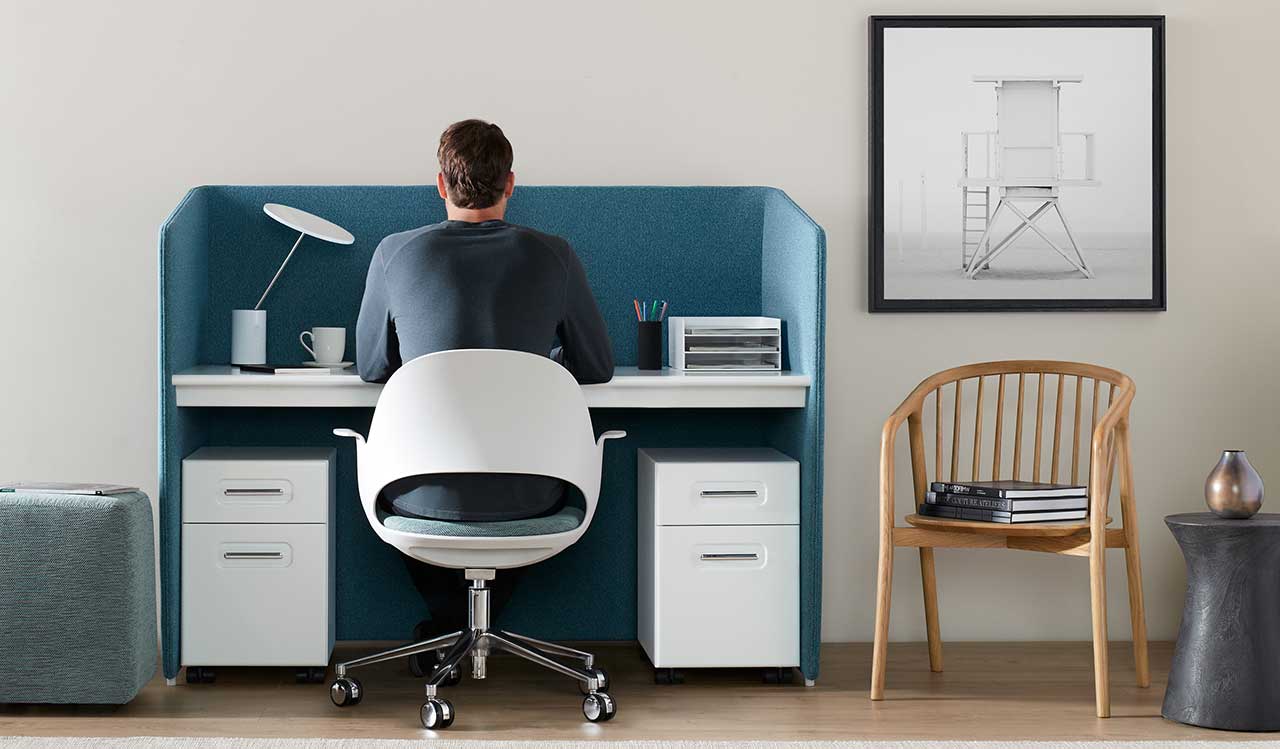 When it's time to buckle down and focus, it's critical to have one's own space to get work done, whether in an office or like many of us, at home. Bernhardt Design recently launched My Place, a designated workstation to help keep the chaos at bay for a few minutes or an entire workday. Bernhardt enlisted Noé Duchaufour-Lawrance, Hines Fischer, Stefan Brodbeck, Jang Won Yoon and Andreas Krob to come together to create the perfect work hub for any formal or informal scenario. My Place includes personal desks, privacy lounge chairs, task chairs and storage cabinets with durable surfaces designed to be cleaned and sanitized on a regular basis, including the textiles.
The mobile, 3D laminate storage drawers come in two versions: one to hold files and personal belongings, and one for storing larger items, such as backpacks and binders. They work with either the Hines Fischer's Hug desk or Andreas Krob's Yuno and Hudson tables allowing one to configure their own workspace.
The Hug desk is outfitted with high pressure laminate and bleach cleanable fabric covering acoustical foam for sound dampening and privacy.
The rolling Lava chair by Stefan Brodbeck features a molded polypropylene shell and seat pad upholstered in antimicrobial fabric or coated fabric for easy cleaning.
From Jerry Helling, Creative Director and President of Bernhardt Design:
All of the designs are functional, timeless products, but they seem particularly appropriate in today's uncertain world.
Both Noé Duchaufour-Lawrance and Jang Won Yoon expanded their seating system collections, Chapelle and Code, to include single privacy modules for a more relaxed work area. A laminate laptop table adds functionality, while the cleanable, upholstered fabric covered panels brings additional comfort and privacy.