This past weekend, the sun decided to come out in Los Angeles during this year's Dwell on Design show. We walked the floor and the city on the #LAdesigntrail to discover new design and chat with the city's local makers and artisans. Here are some of our favorite moments…
How cool would this table by Swing Tables be in a backyard space? They're made in New York and break down for easy assembly and re-assembly.
Since we love discovering new ways to travel, it was fun to check out all the bells and whistles of a Happier Camper in person and now we want one to take on the road ourselves.
Since design is also changing the workplace, we thought these smartblock cubes would be great in open workspaces which more and more offices are incorporating these days.
Our favorite room for the Design Box Challenge 2018 was this one designed by Marbé Briceno with its geometric shapes and warm tones.
A rocking chair made of tennis balls by Garth Britzman, a chair made of wine corks by Gabriel Wiese, and a lounge chair made of trash by Marcia Stuermer were a part of the Made Out Of What exhibit, showing that a little creativity can turn inexpensive materials into interesting design.
While we're no stranger to One Forty Three's handmade furniture, fixtures, and home accessories this was the first time we saw this little rocking horse and chair in person and now we want one for ourselves!
We love a good concrete statement piece of jewelry and there was no shortage of it at dconstruct's booth. The brand also makes eco-friendly jewelry made from recycled resin.
When Laura Crawford decided to make a "creative's utility belt" to carry around her phone, notebook, pen and iPad, she got a lot of inquiries from the people she was having meetings with who also voiced their annoyances of carrying/fumbling with too many things at once. Now you don't have to worry about dropping anything with the Bukal.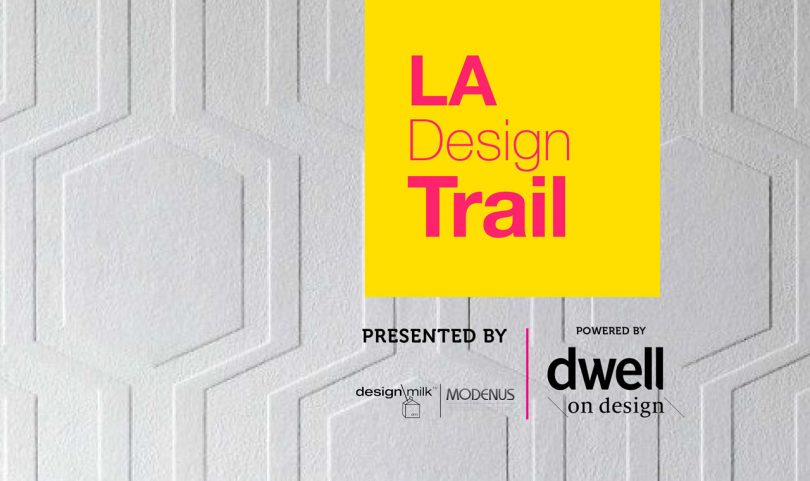 This was the first year that Design Milk partnered with Modenus and Dwell on Design to create the #LAdesigntrail, a map of showrooms, studios and workspaces of LA's local artisans, makers and brands. Here were some of our favorite stops…
…Neptune Glassworks, who creates hand-blown glass vessels.
…Nicholas Knudson's studio, where he takes art to another level by painting acid on metal.
…Bend Goods' current office filled with their popular wire furniture (they'll be moving to their first ever showroom this year!)
… the Croft House showroom, where we wanted to #buyallthethings.
…(wh)ORE HAüS STUDIOS and Londubh Studio's shared space (also what we would want our bachelorette pad to look like, marble ouija board and all)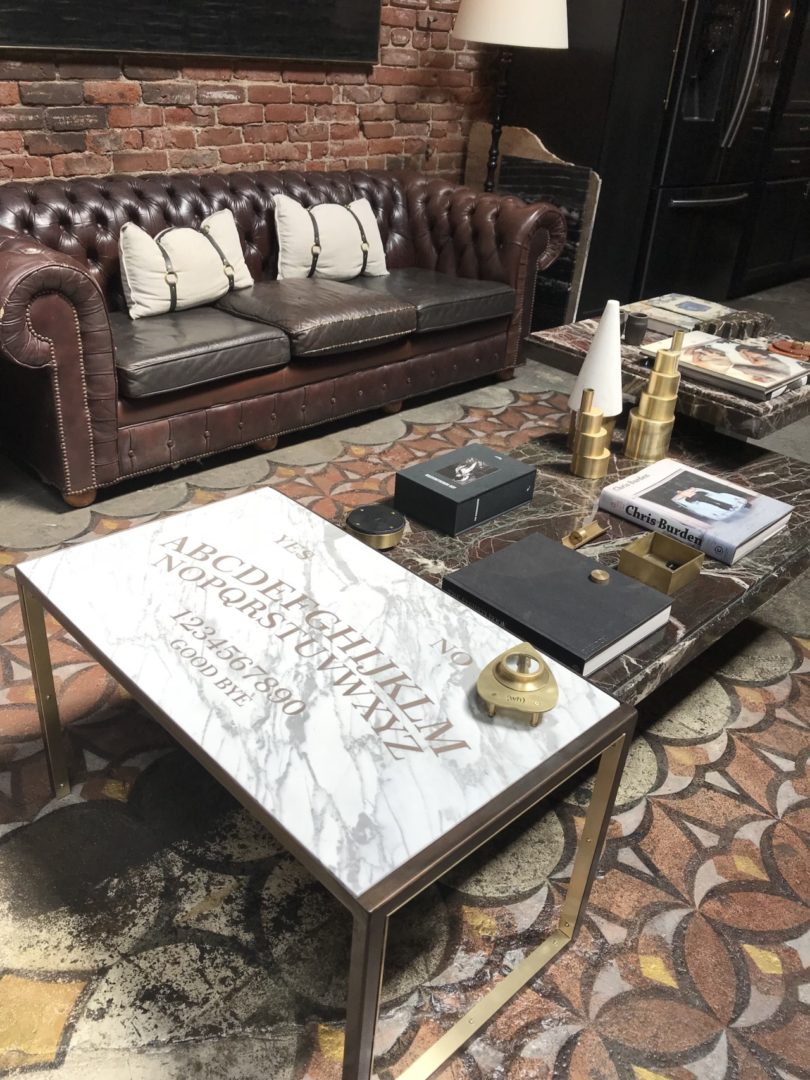 …Northerner Collective's pop-up showroom (which we wrote about here) where cofounder Luca told us the story of how he almost drowned 3x trying to rescue this piece of driftwood which he turned into a coffee table.
…Knoll's recently opened Home Design Shop which we covered here.
You can see the rest of our stops in our LA Design Trail story highlight on our Instagram!