Best Home Furnishings Posts of 2020
Best Home Furnishings Posts of 2020
1/3 Photos
2/3 Photos
3/3 Photos
The design world had to pivot quite a bit this year to compensate for the cancelation of every design event from March on. Despite the upheaval, designers, brands and manufacturers got the word out about their latest work, allowing us to share it with all of you. From clever cat furniture to transforming, space-saving furniture, Design Milk covered it all in 2020 and now we're revisiting our most popular home furnishings posts from the year in case you missed them.
10. 10 Female Designers Shaping the Future of Design
March marked Women's History Month + International Women's Day on March 8th, making it an ideal time to share 10 female designers and artists that are breaking the mold, including Arati Rao of Tantuvi, Kate Casey of Peg Woodworking, artist Mary Little, Molly Fitzpatrick of DittoHouse, Rosie Li of Rosie Li Studio, Maureen Wynne of Wynne Ware, Arielle Assouline-Lichten of Slash Objects, artist Liz Collins, Sara Berks of MINNA, and Michele Quan of MQuan Studio.
9. Light it Up! 8 Portable LED Lamps to Light up Your Life
Convenience and versatility are where it's at so we rounded up 8 modern, portable LED lamps that can brighten up your life, whether it's for camping, backyard BBQs, reading, finding something in storage or late night studying.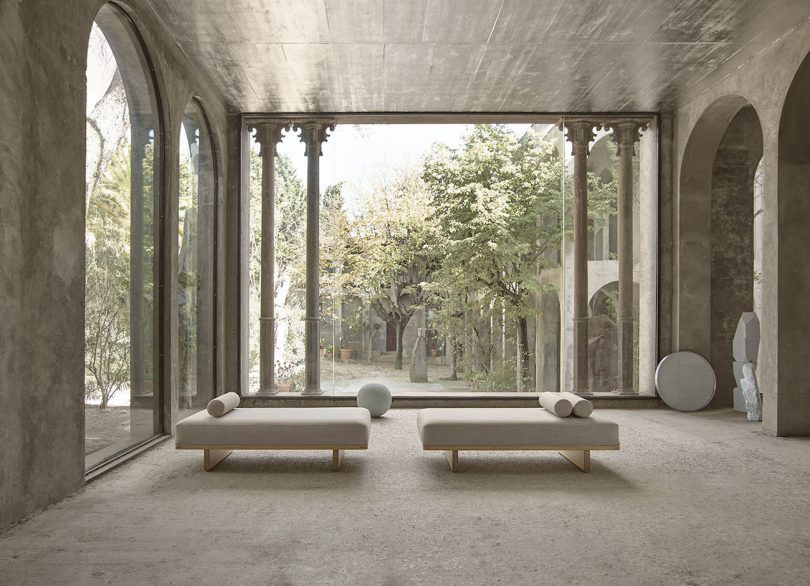 8. The Minimalist BM0865 Daybed by Børge Mogensen for Carl Hansen & Son
The BM0865 Daybed is a minimalist, solid-oak daybed by Børge Mogensen for Carl Hansen & Son that was part of a re-launch of the renowned Danish architect's work.
7. Own a Piece of Frank Lloyd Wright's New Usonia Furniture Collection
The Usonia collection between Inside Weather + the Frank Lloyd Wright Foundation has given new life to Frank Lloyd Wright's furniture designs.
6. IKEA and LEGO Team up on BYGGLEK Storage Boxes You Can Also Play With
IKEA and LEGO unveiled their long-awaited collaboration in August, called BYGGLEK, that cleverly merged modular storage boxes and creative play.
5. Elevate a Basic Bathroom with 20 Modern Accessory Options
We rounded up up modern bathroom accessories like artwork, shelving, toiletries, planters and linens, to help elevate any basic bathroom to a cool one.
4. Mioou: Modern Cat Furniture Designed by an Architect
Animal lover Katarzyna Galicka-Szer launched the Mioou brand of cat furniture so instead of ripping your furniture to shreds, your cats can happily scratch away on a Tula Scratching House, Tito Scratching Tunnel or Lila Scratching Post, all made from cardboard, felt, and jute.
3. A Sofa That Transforms To a Bed by Lowering From the Ceiling
The Cloud Bed Sofa Edition by Ori hides the bed away above at the ceiling in a built-in frame and when it's time for sleep it easily glides down to the floor disguising the sofa.
2. Ella & Louis Give the Murphy Bed a Modern Update
Ella & Louis is a modernized wall bed with integrated sofa, designed by Pierluigi Colombo for Resource Furniture, that is flexible and self-standing, meaning it can be installed just about anywhere you have the space.
And the most popular home furnishings post of 2020 is…
1. The Cat Flat Gives Cats a Home with 10 Things to Make Them Happy
Hellman Holmström collaborated with interior designer Eleonor Moschevitz to create The Cat Flat — a modern cat house — for 24Storage that's designed for you on the outside, appearing to be a wooden storage cabinet that many would have in their living room, but on the inside, well, that's all for the cats.