Best of ICFF + WantedDesign 2023: Handcraft, Reclamation, and Blobjects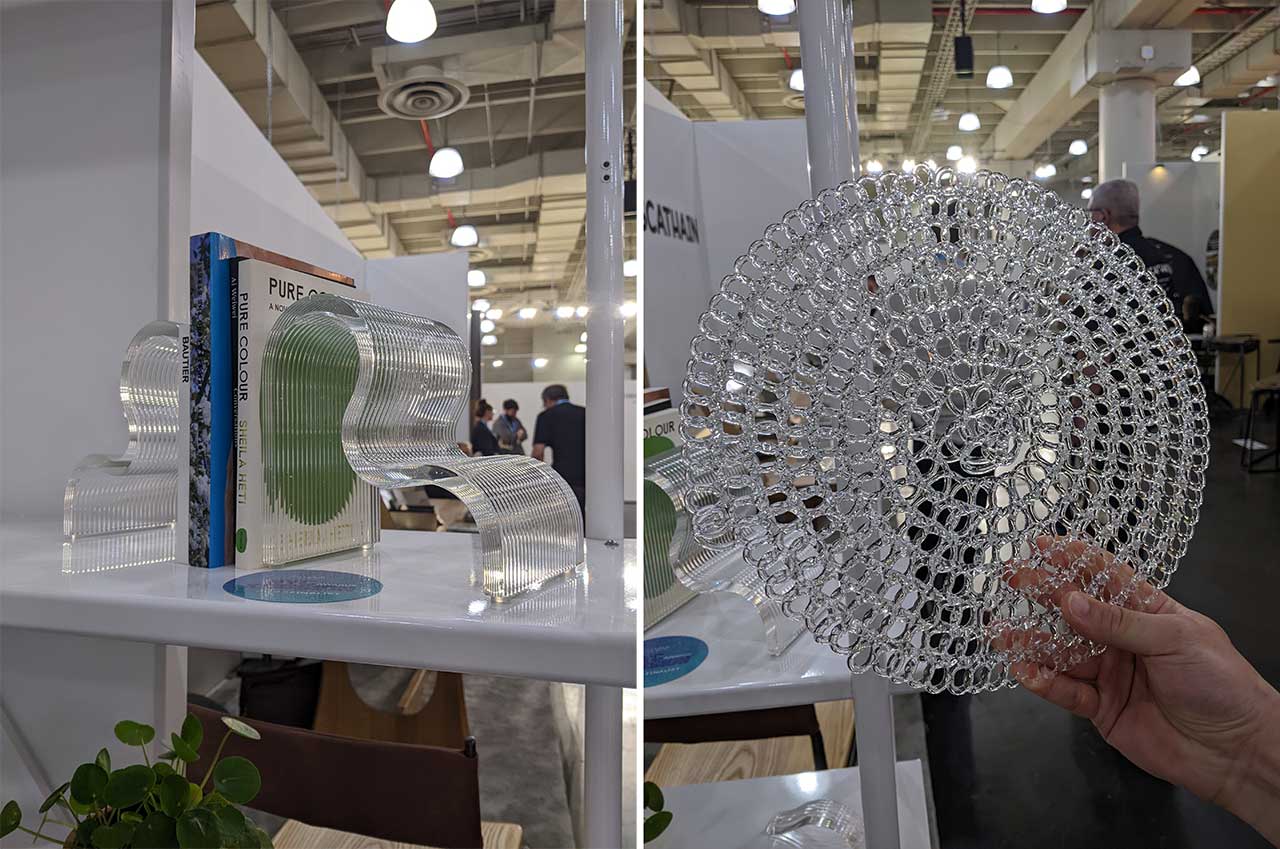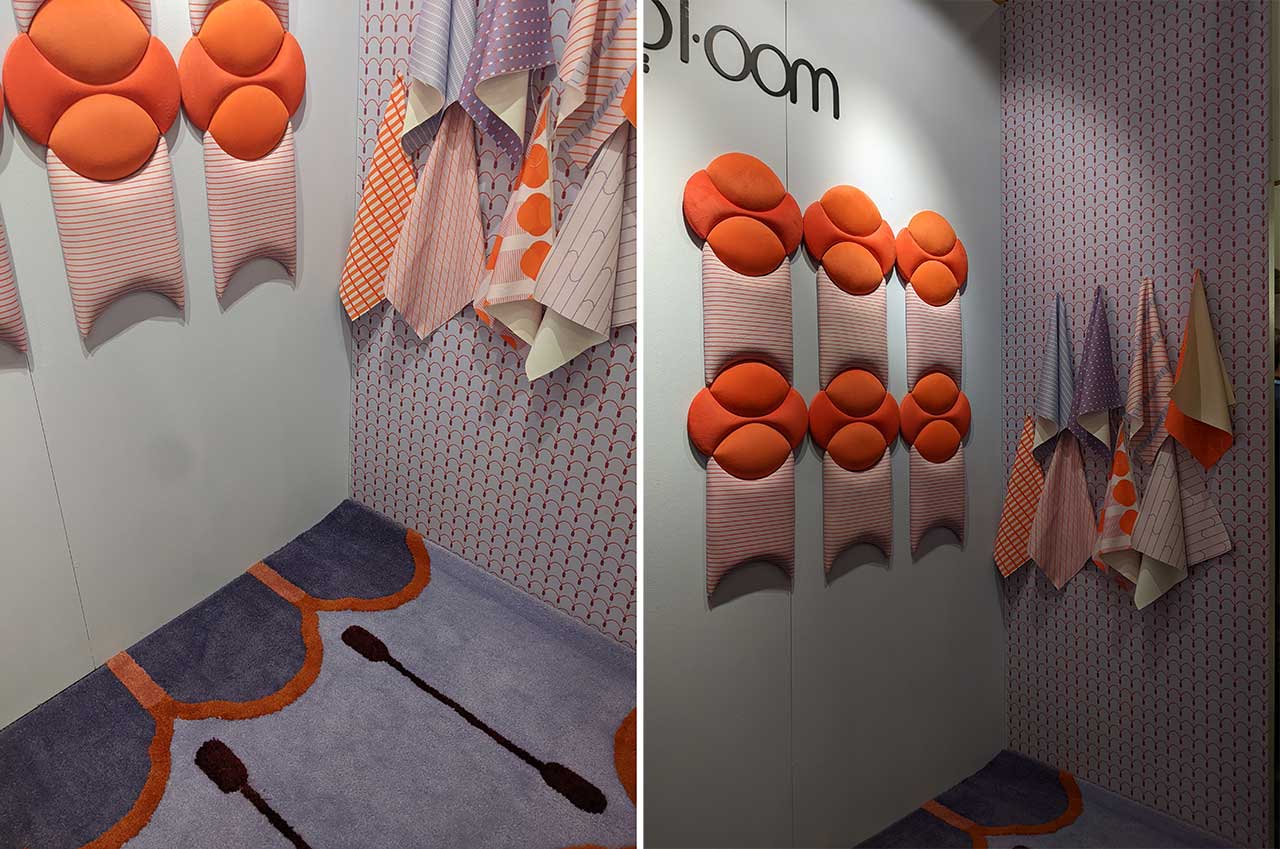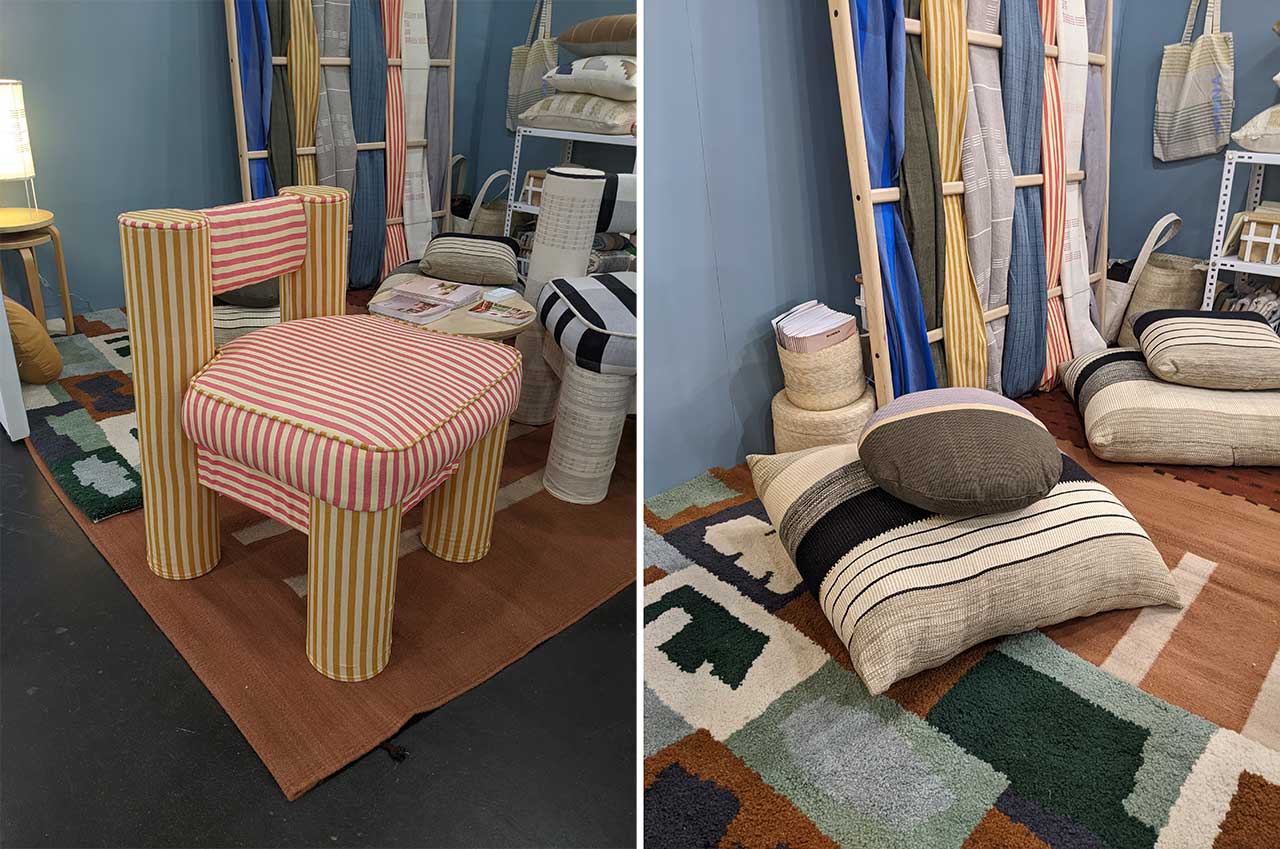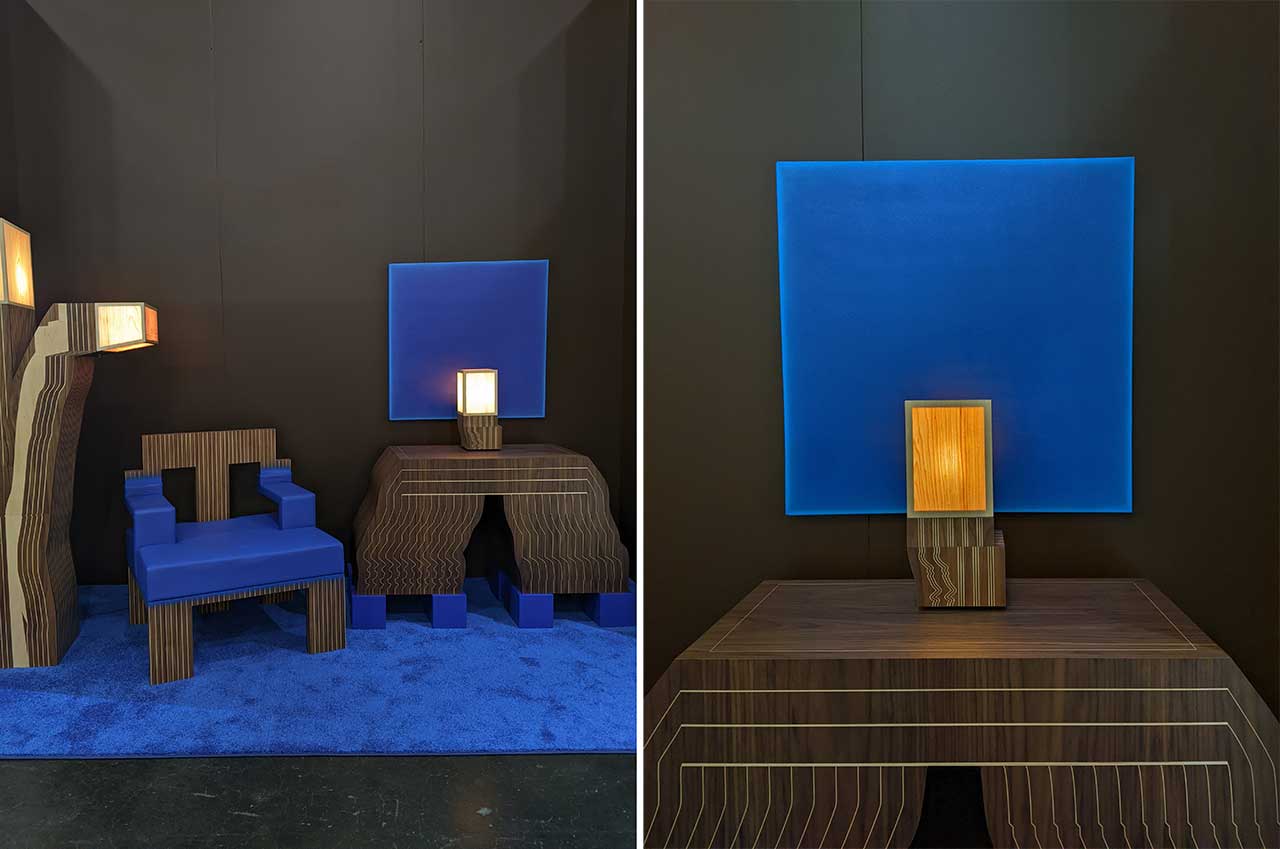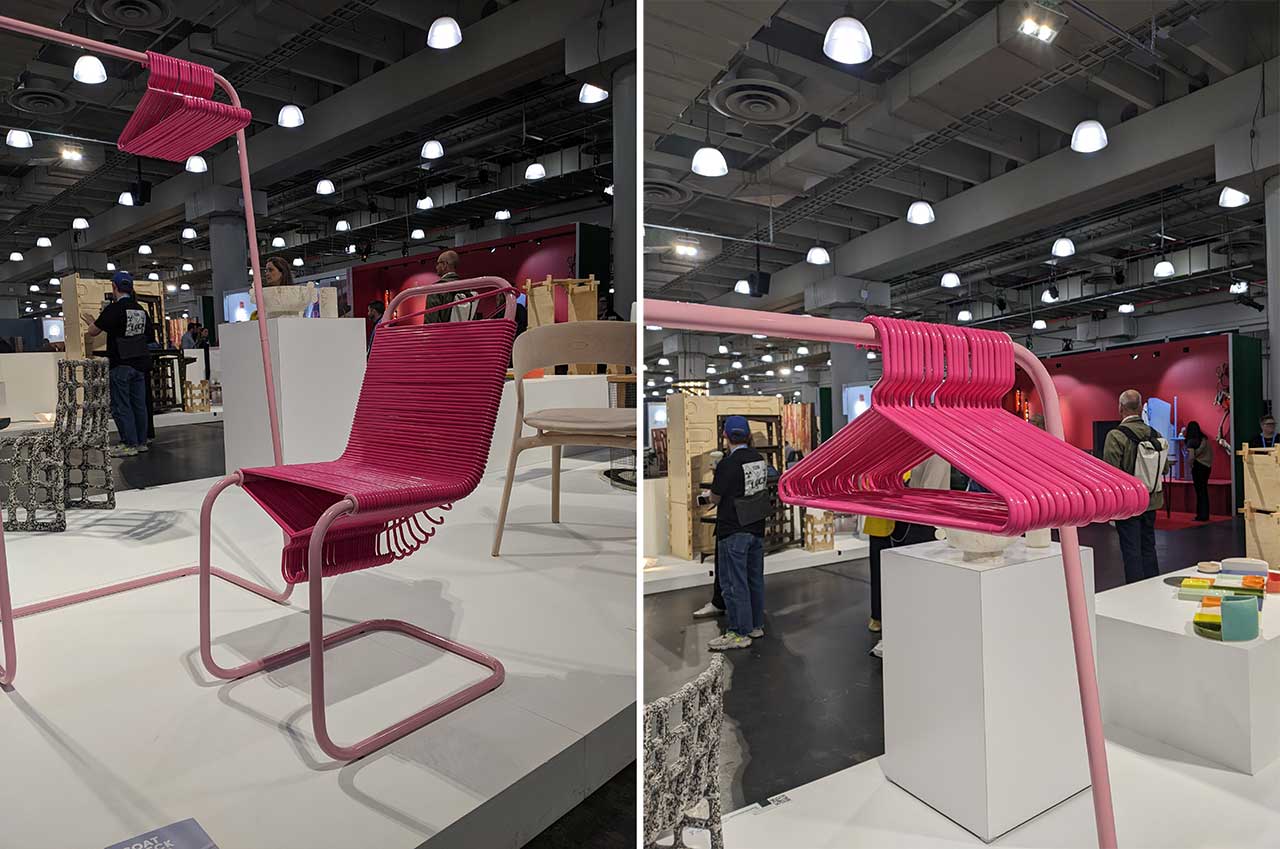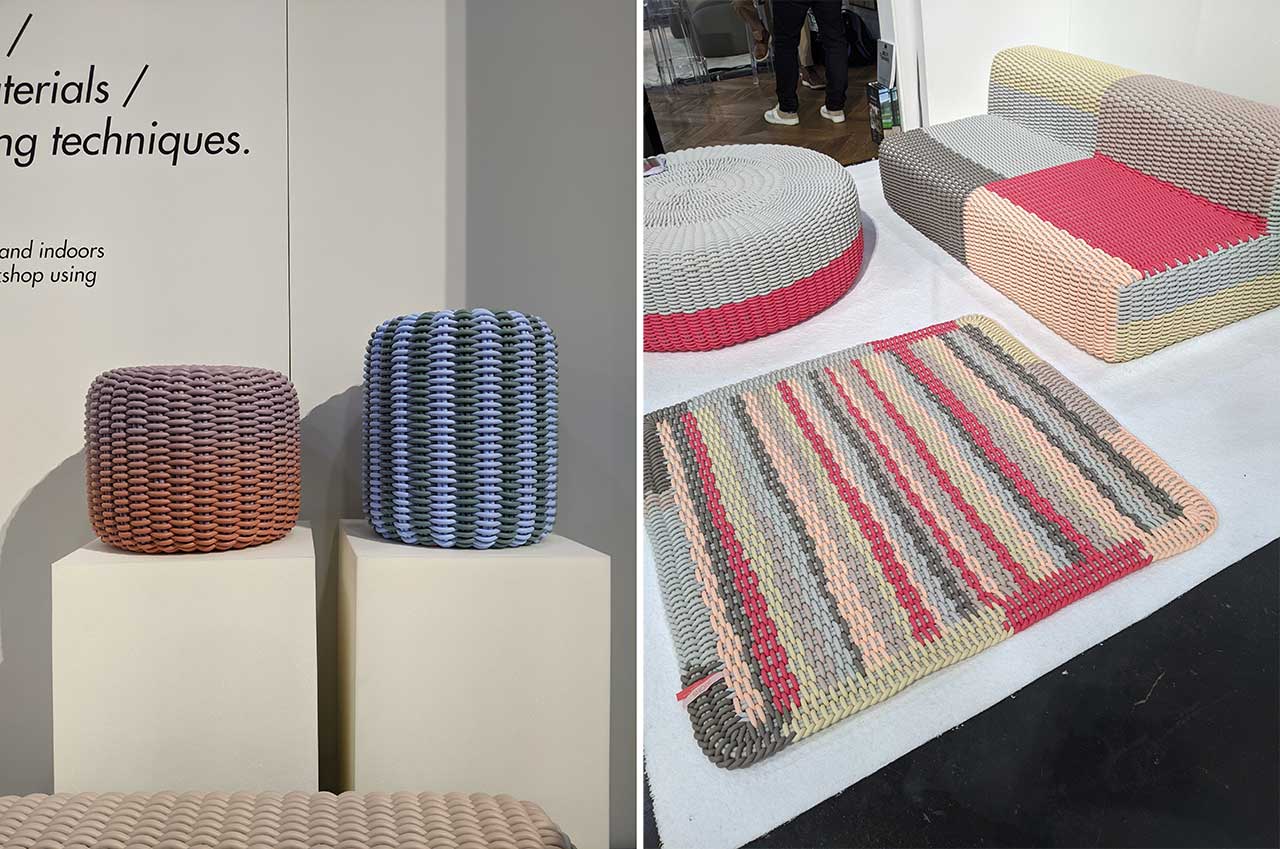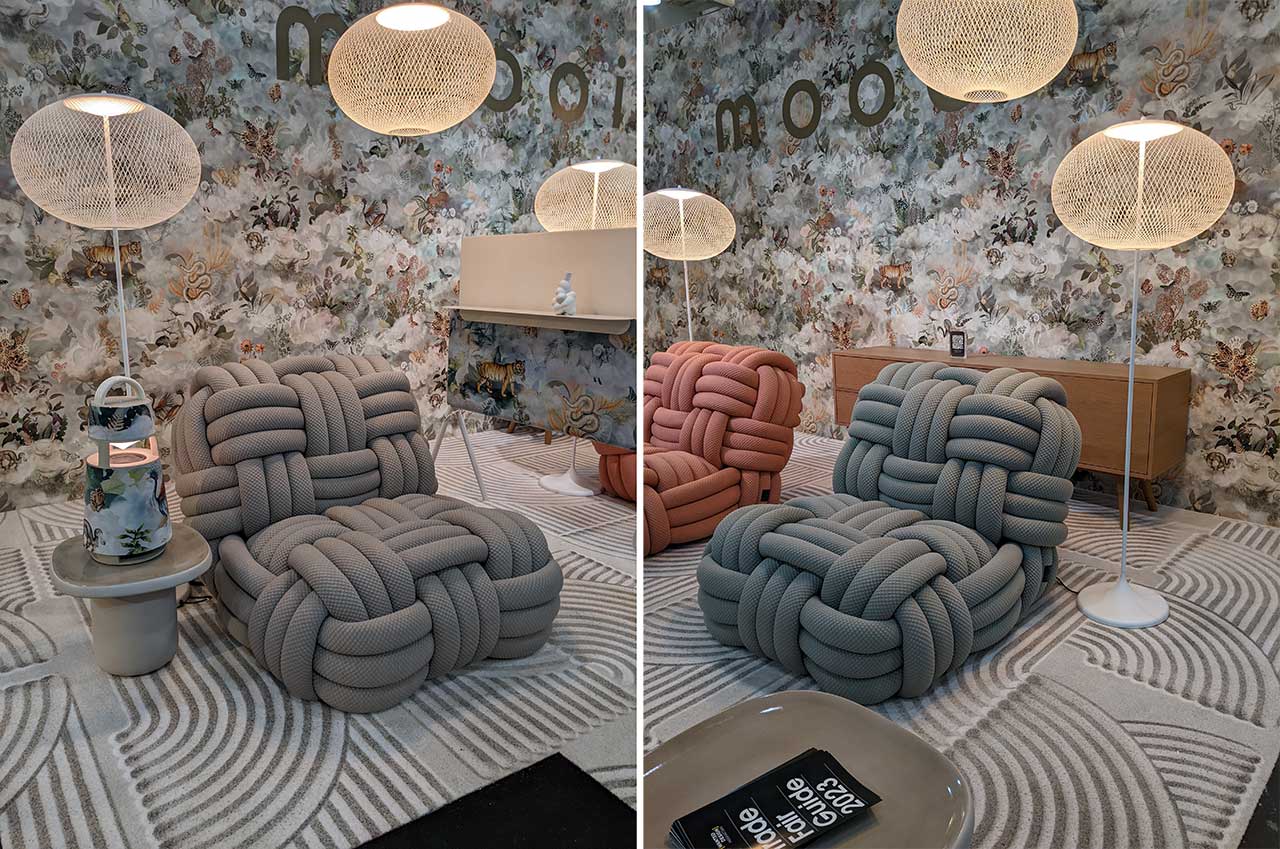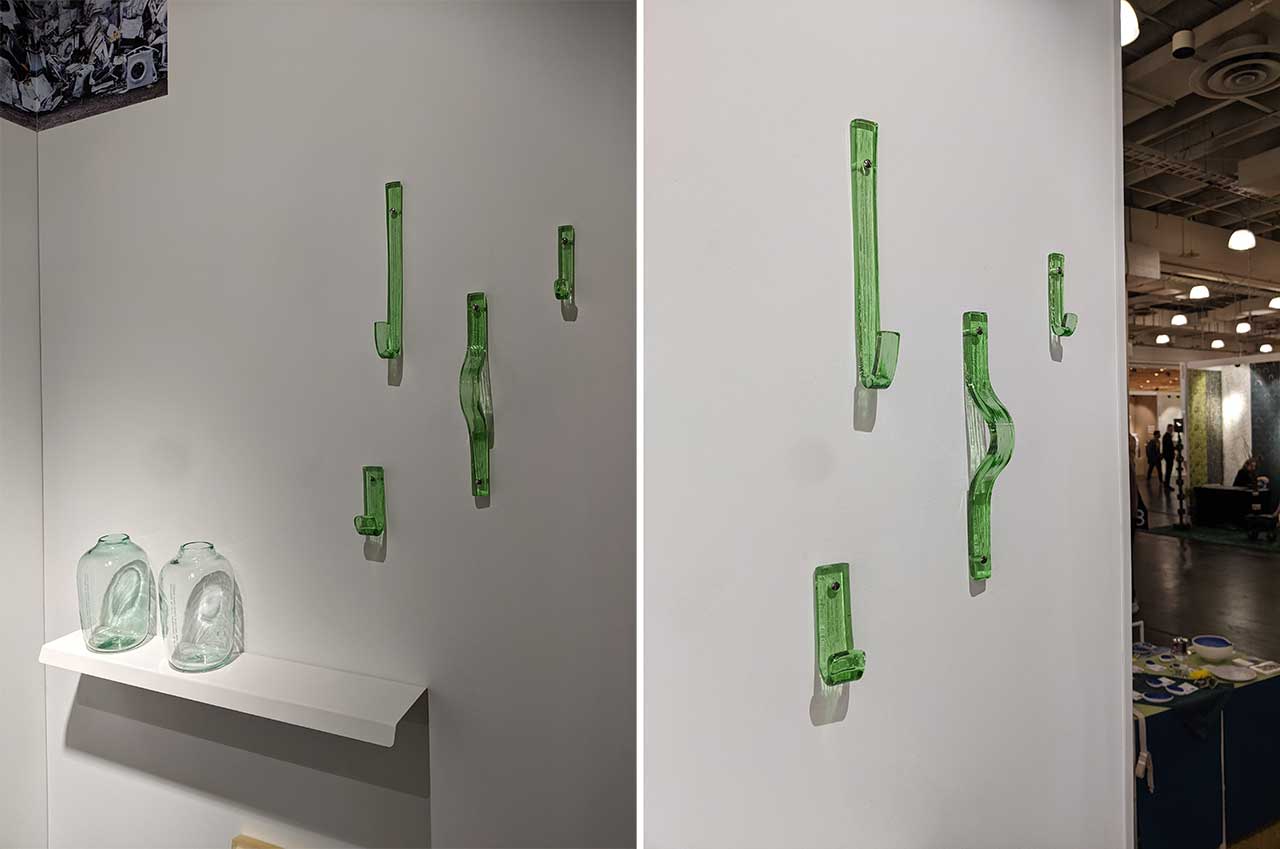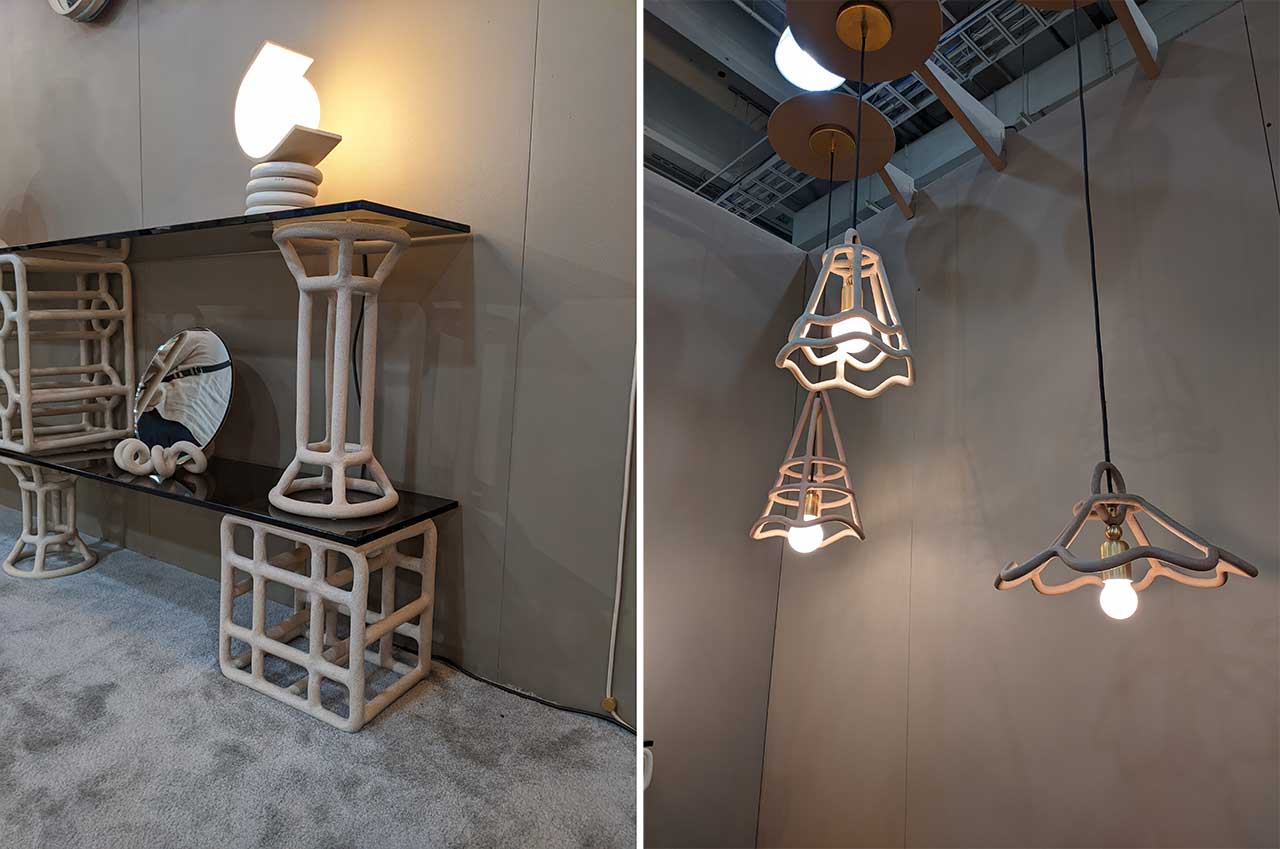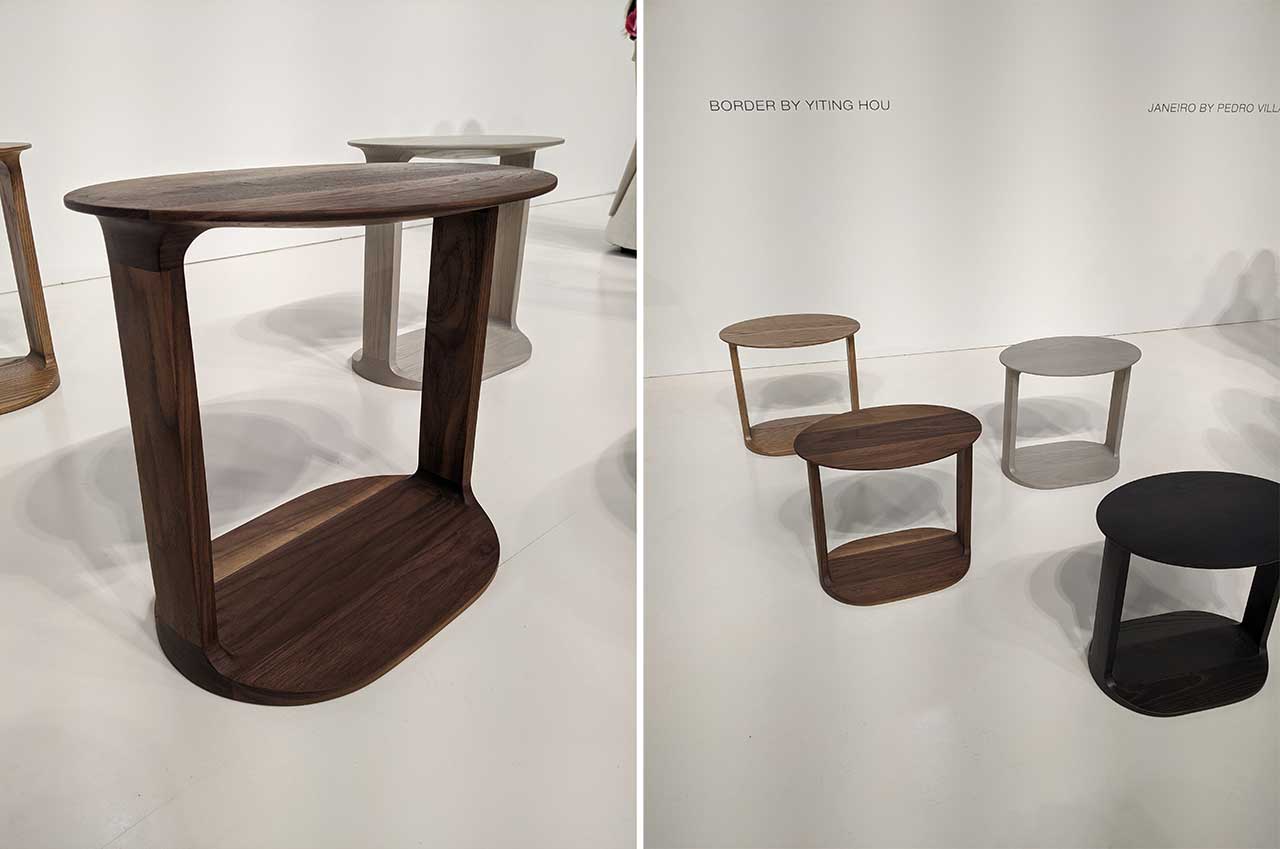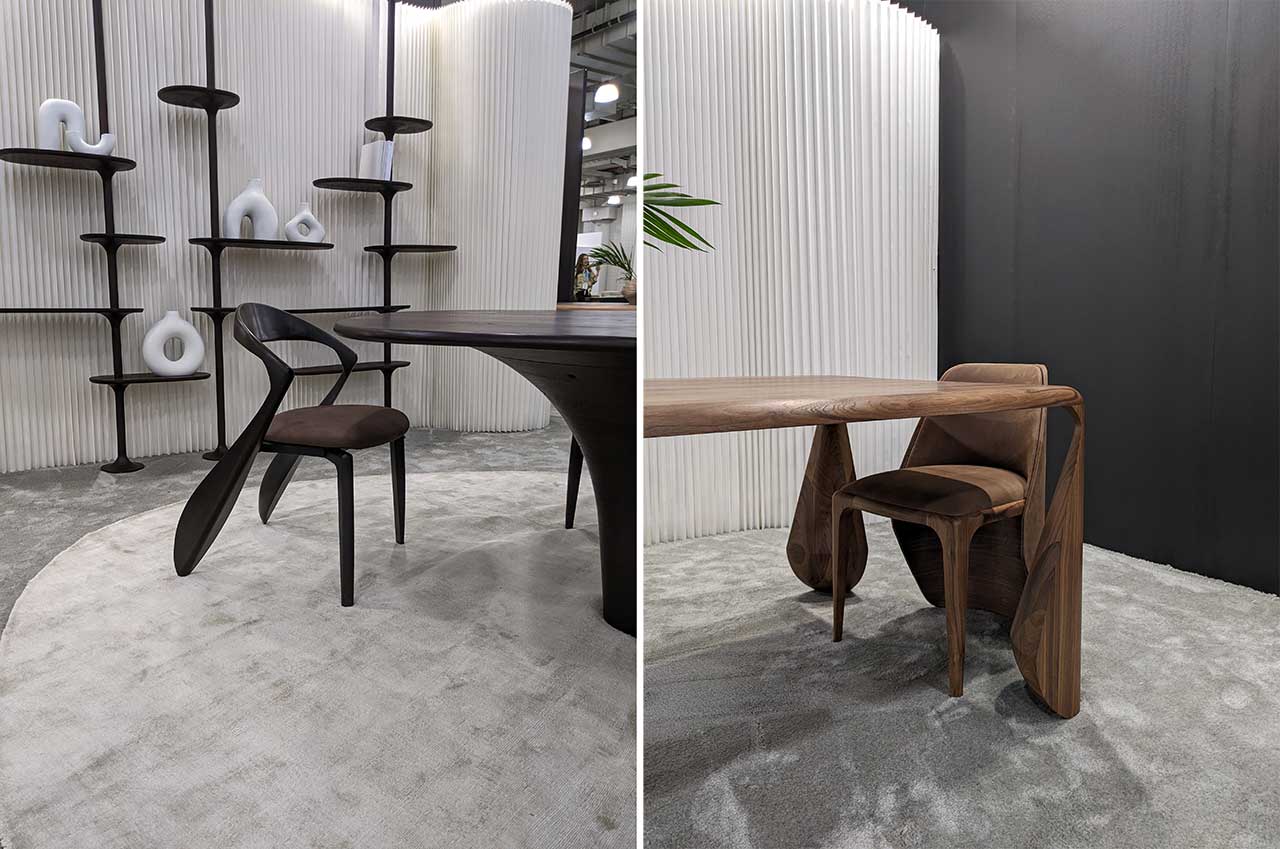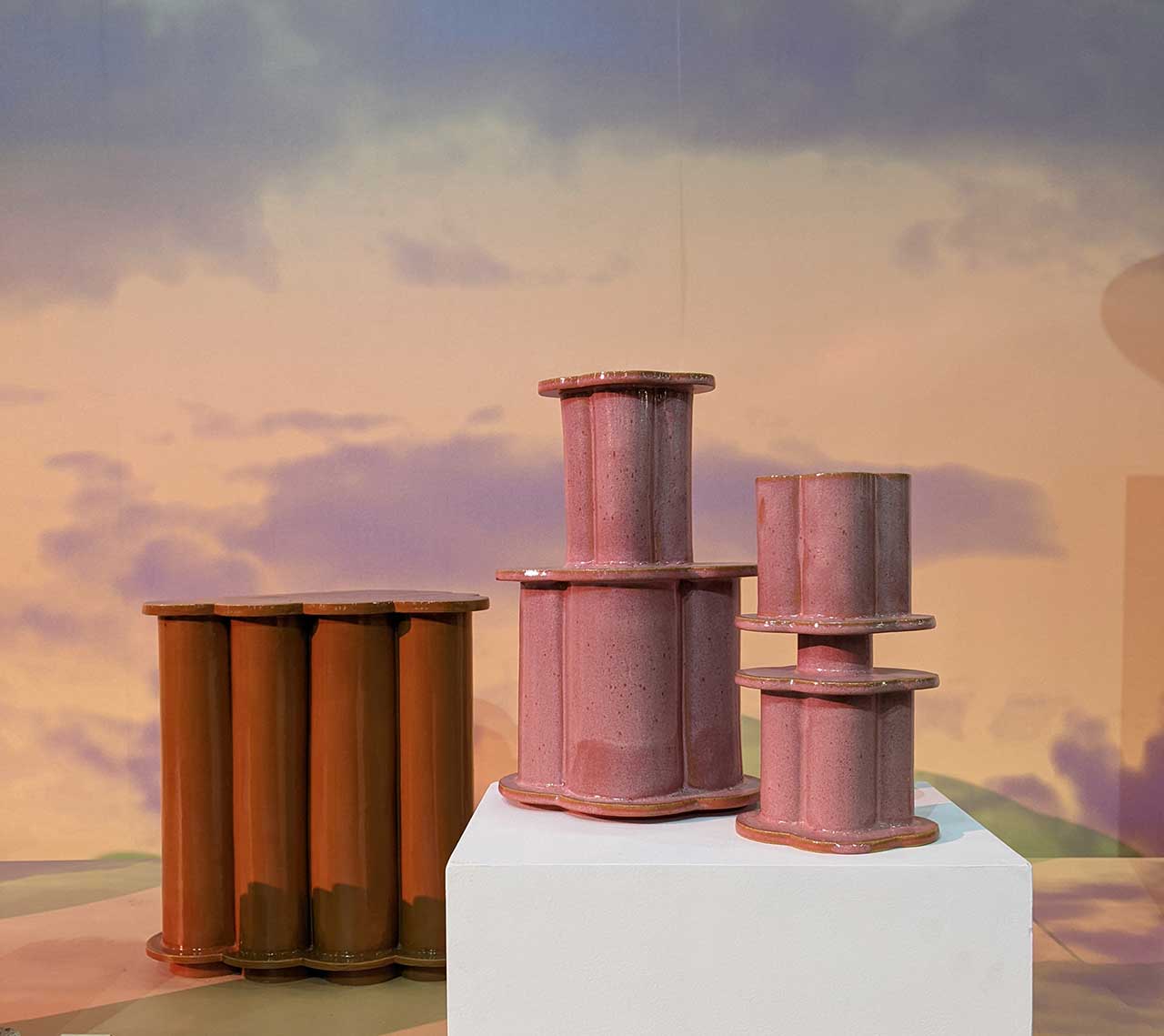 Best of ICFF + WantedDesign 2023: Handcraft, Reclamation, and Blobjects
1/27 Photos
2/27 Photos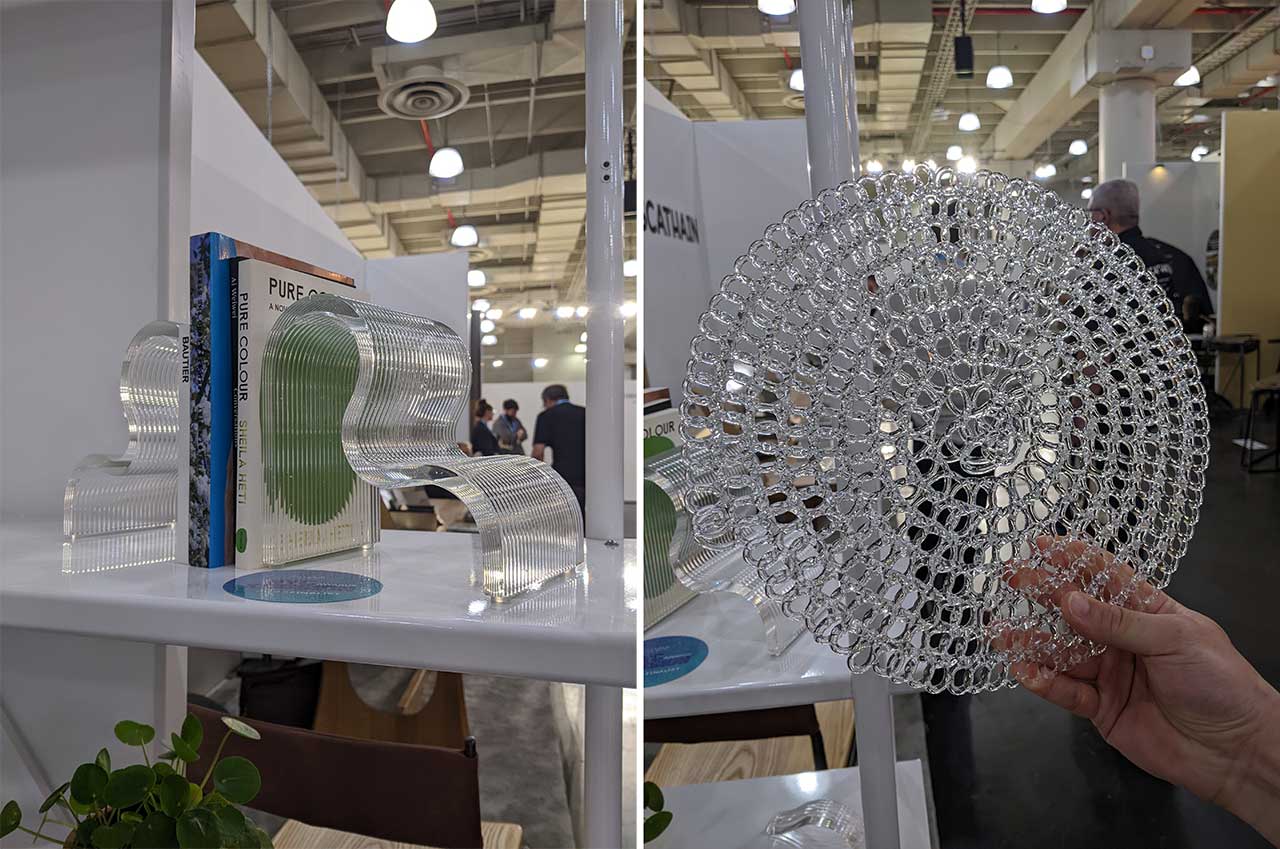 3/27 Photos
4/27 Photos
5/27 Photos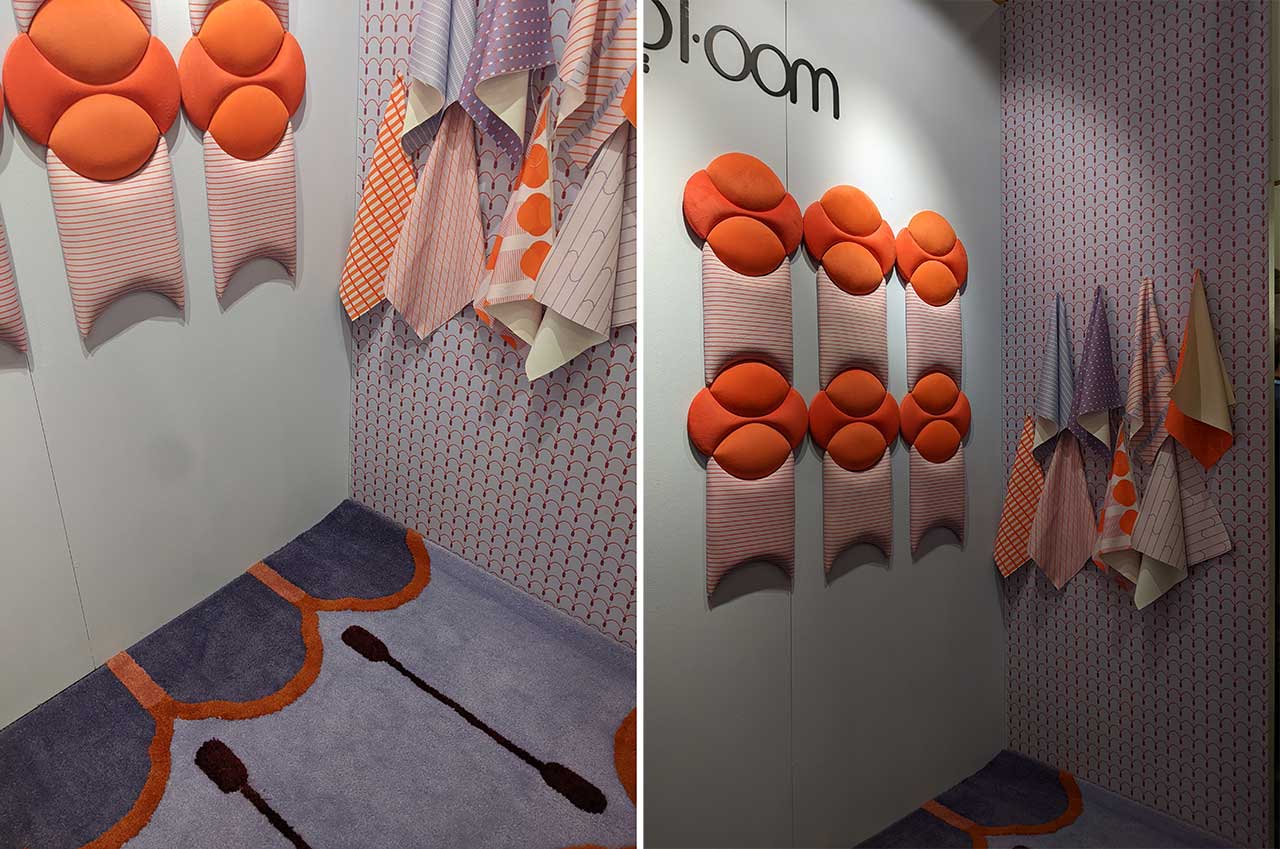 6/27 Photos
7/27 Photos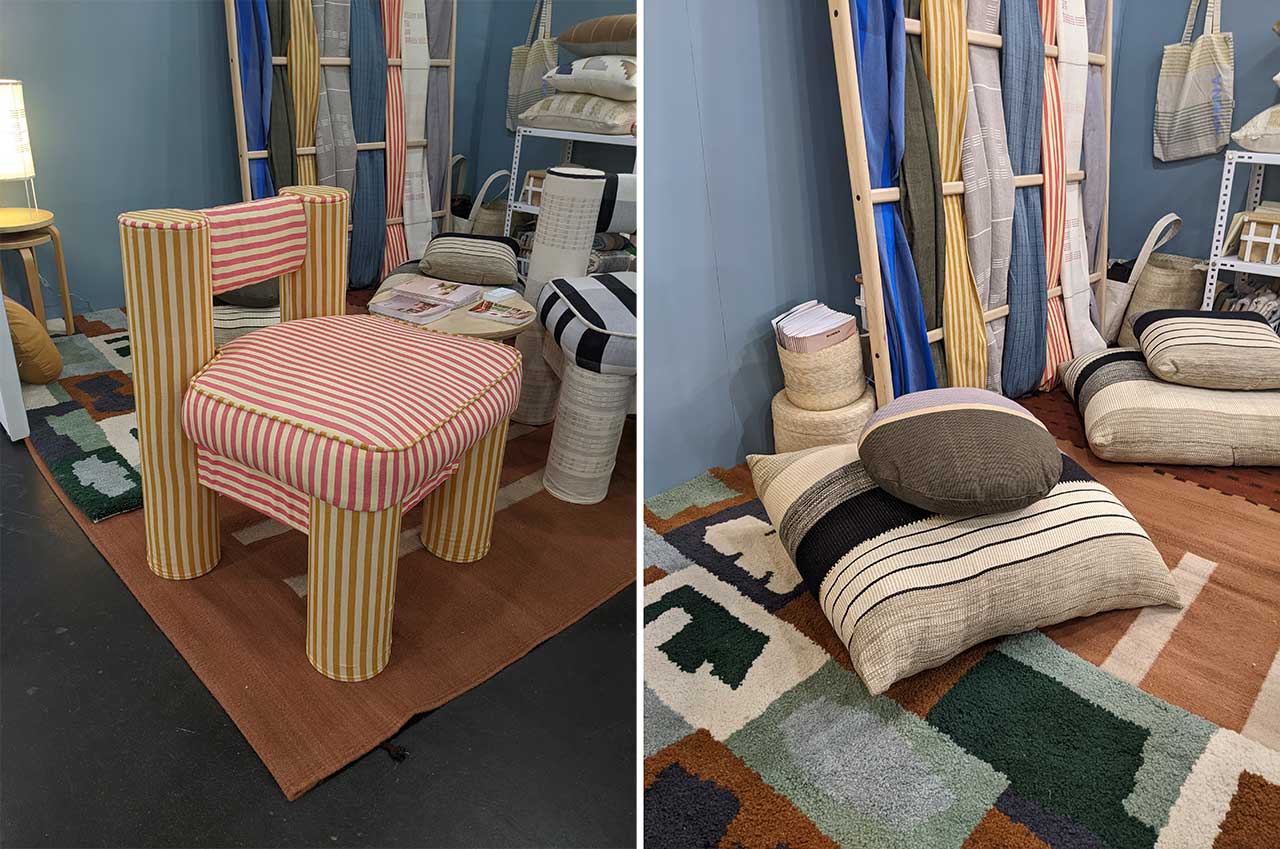 8/27 Photos
9/27 Photos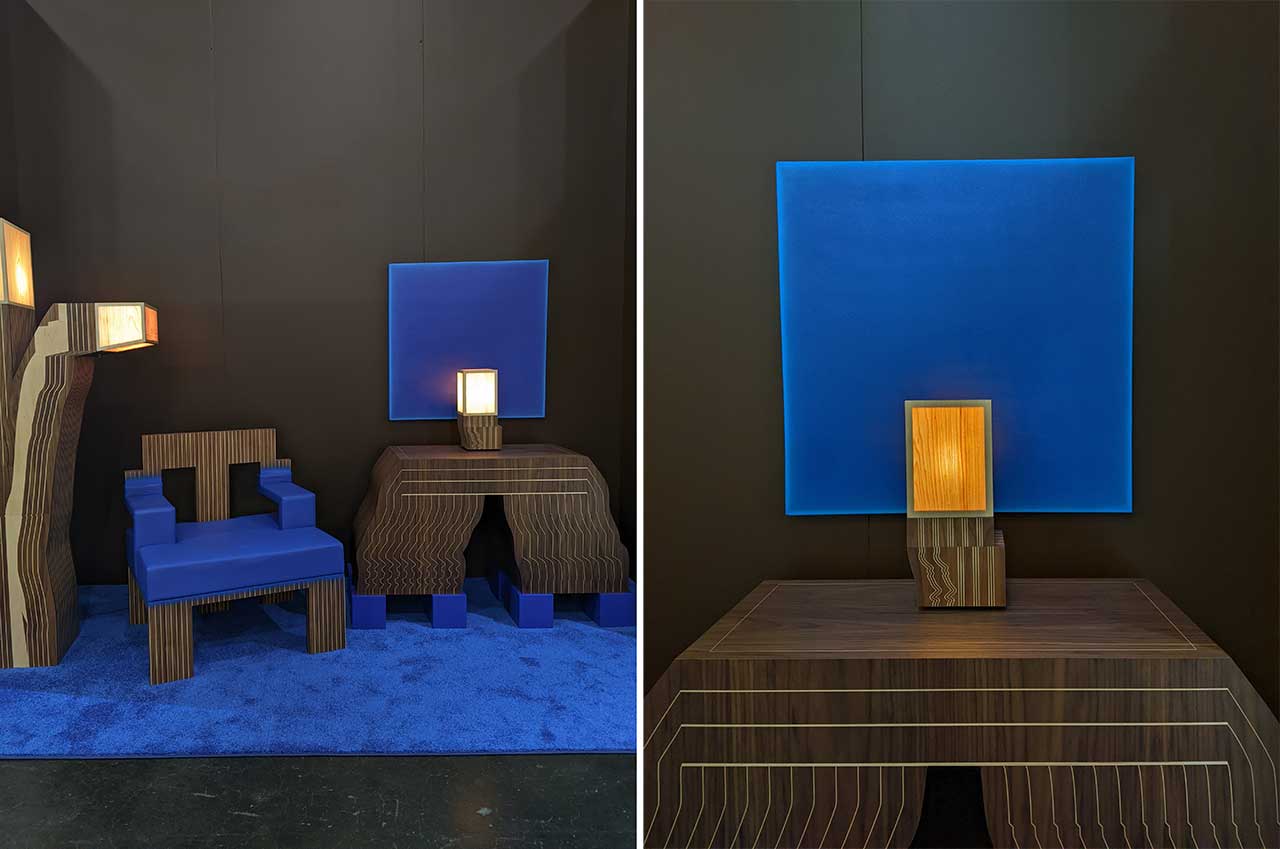 10/27 Photos
11/27 Photos
12/27 Photos
13/27 Photos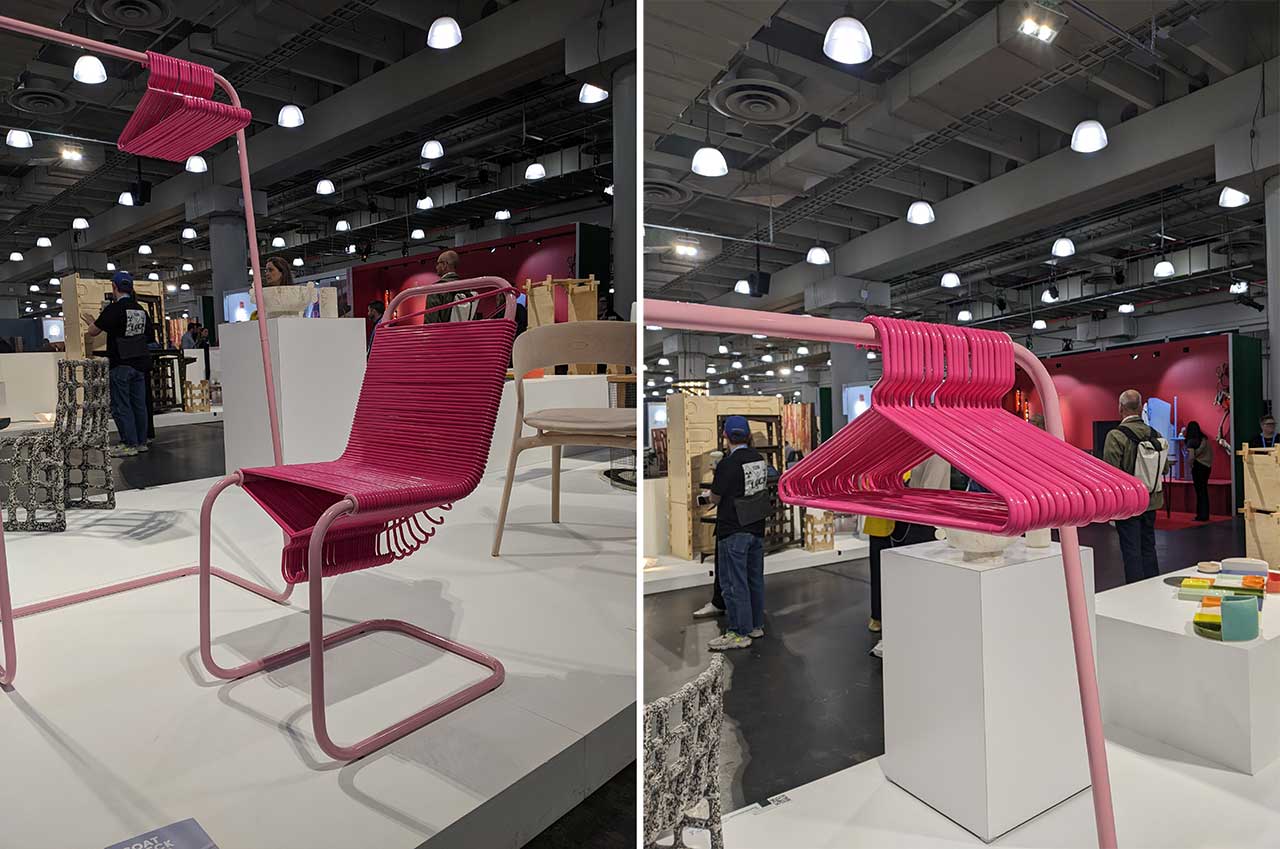 14/27 Photos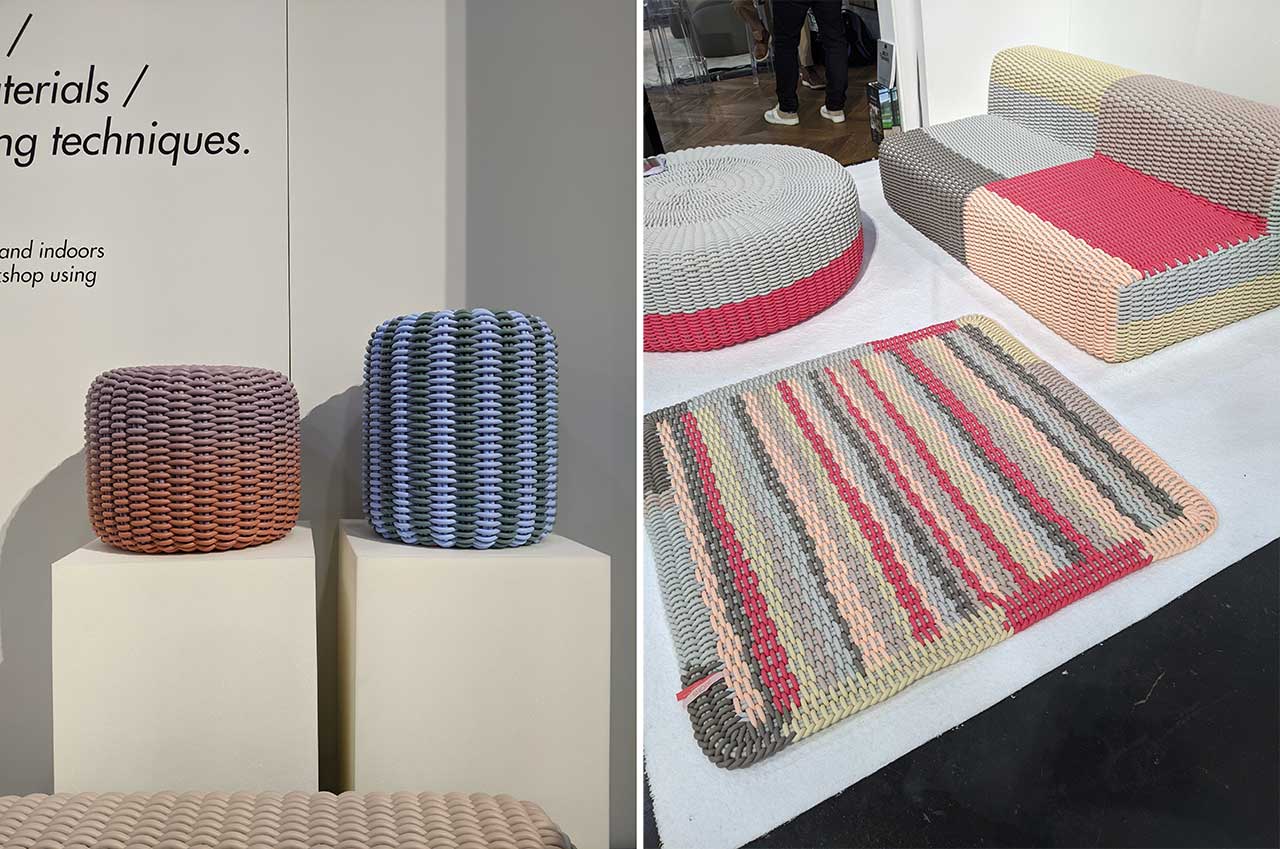 15/27 Photos
16/27 Photos
17/27 Photos
18/27 Photos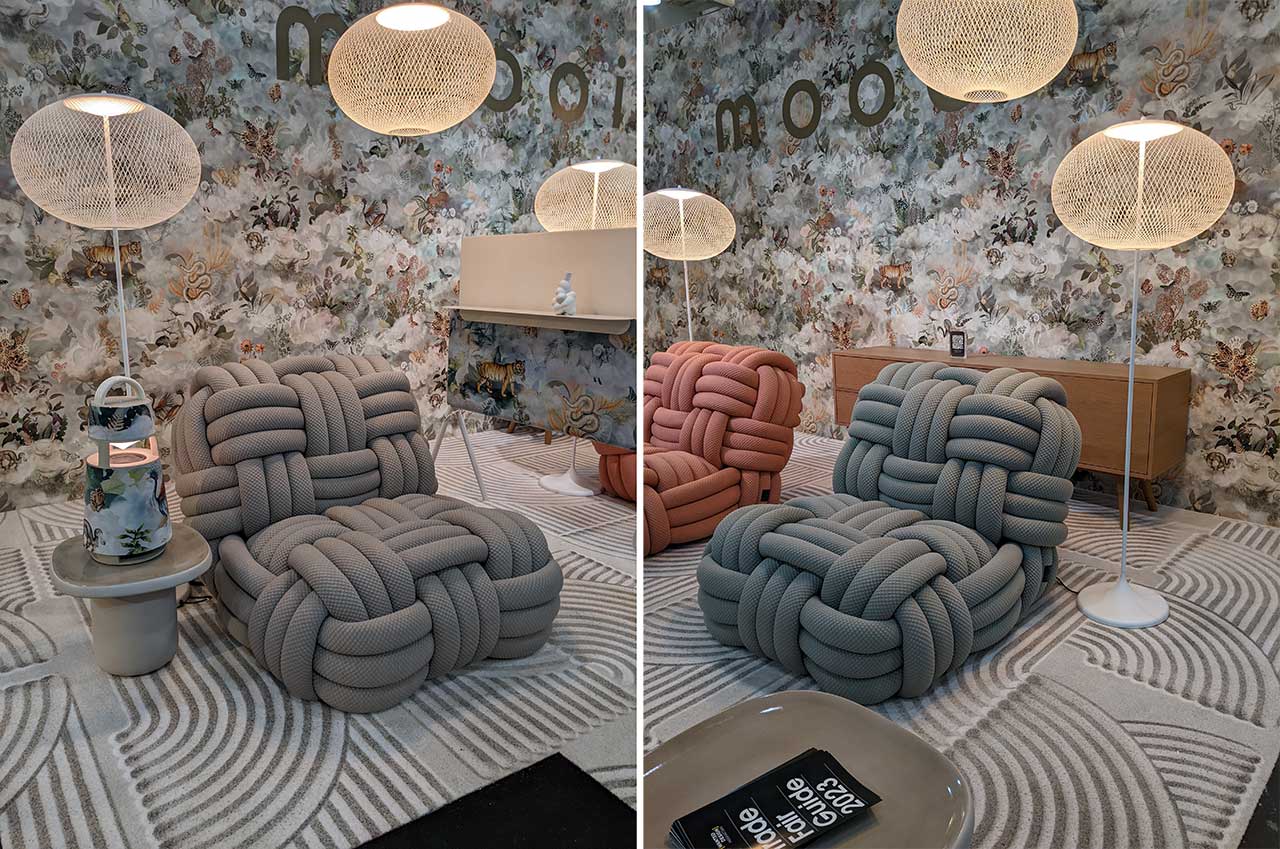 19/27 Photos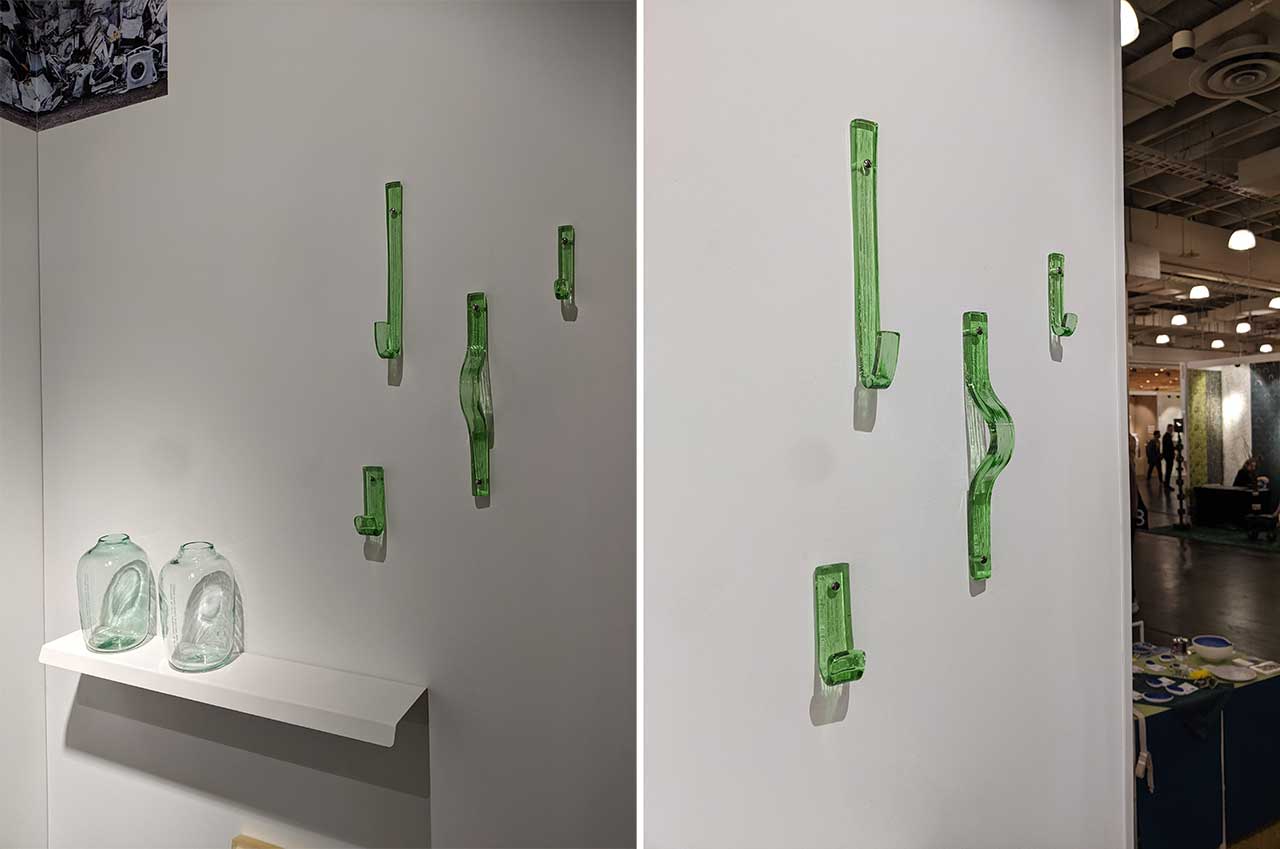 20/27 Photos
21/27 Photos
22/27 Photos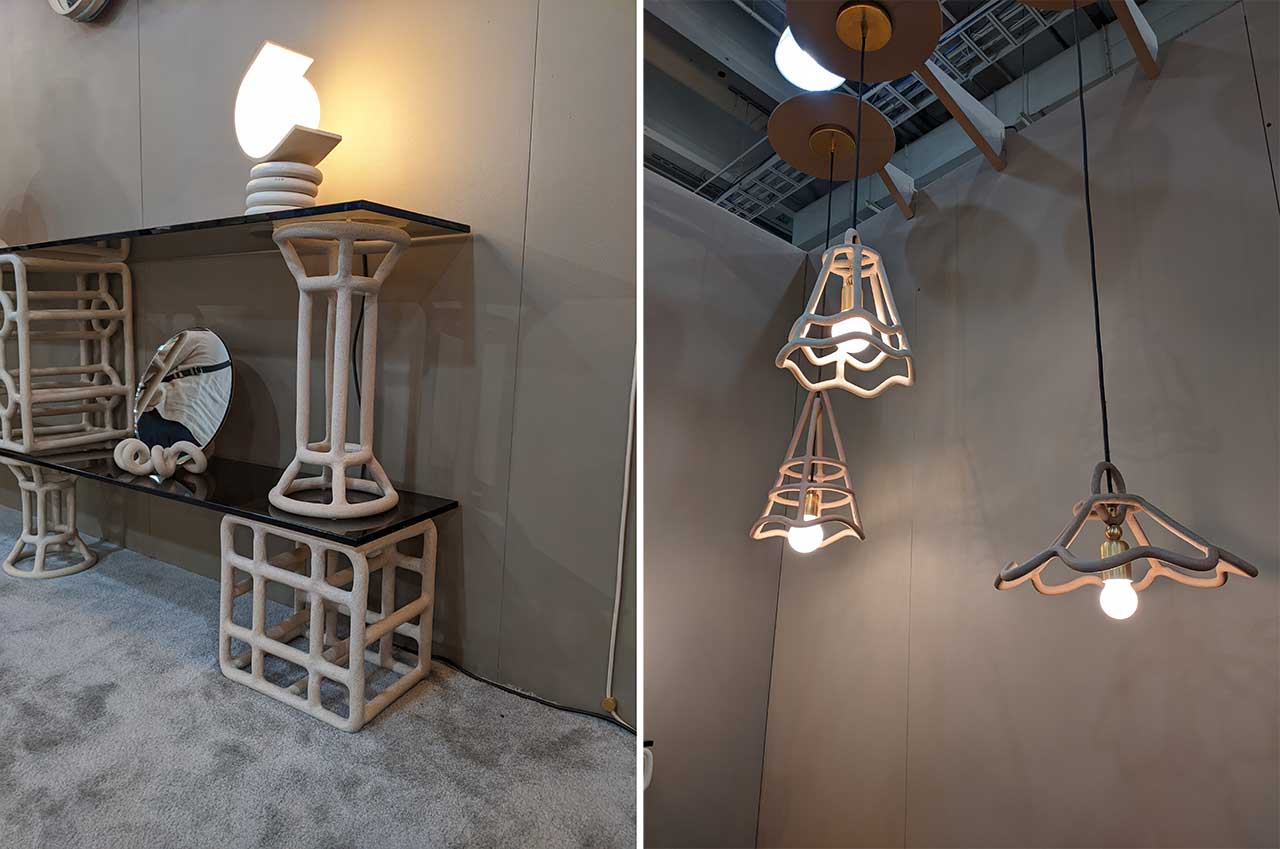 23/27 Photos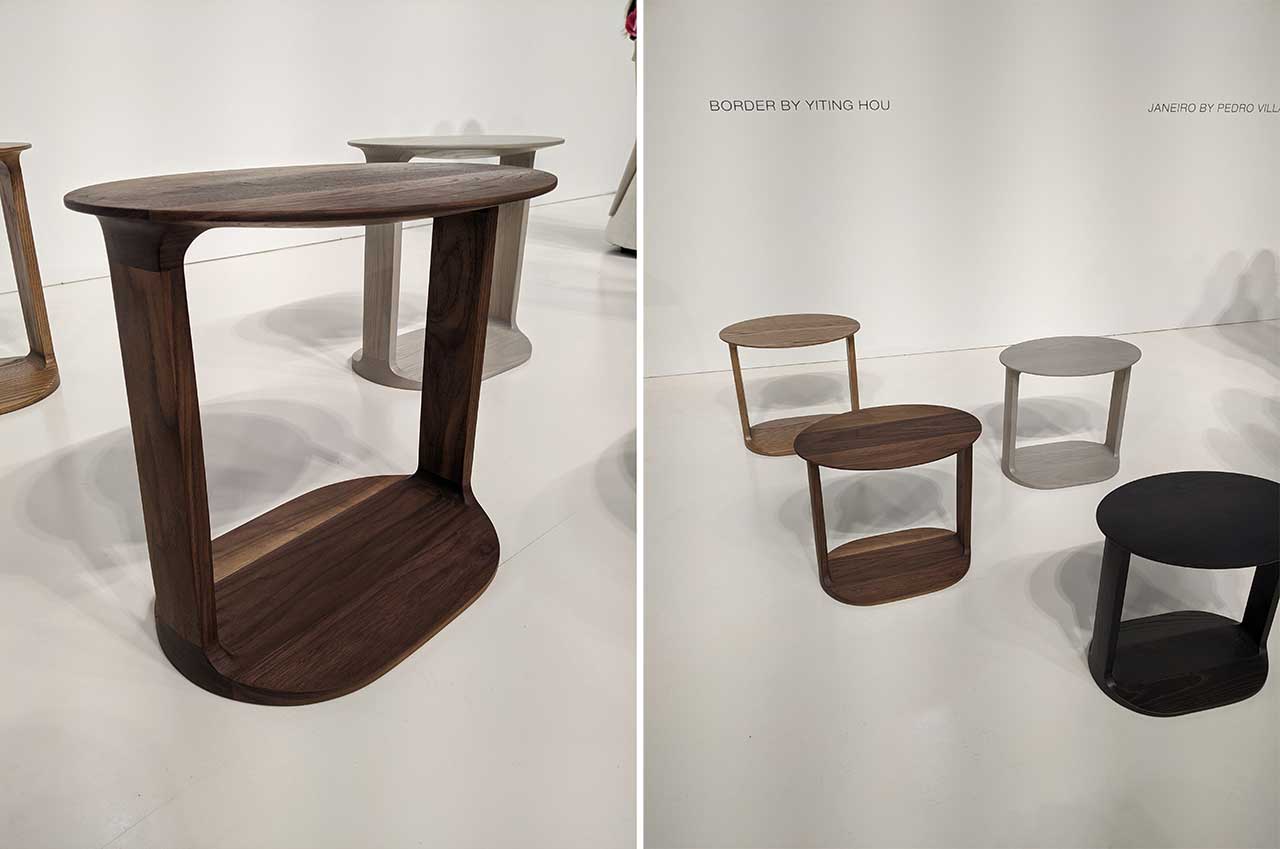 24/27 Photos
25/27 Photos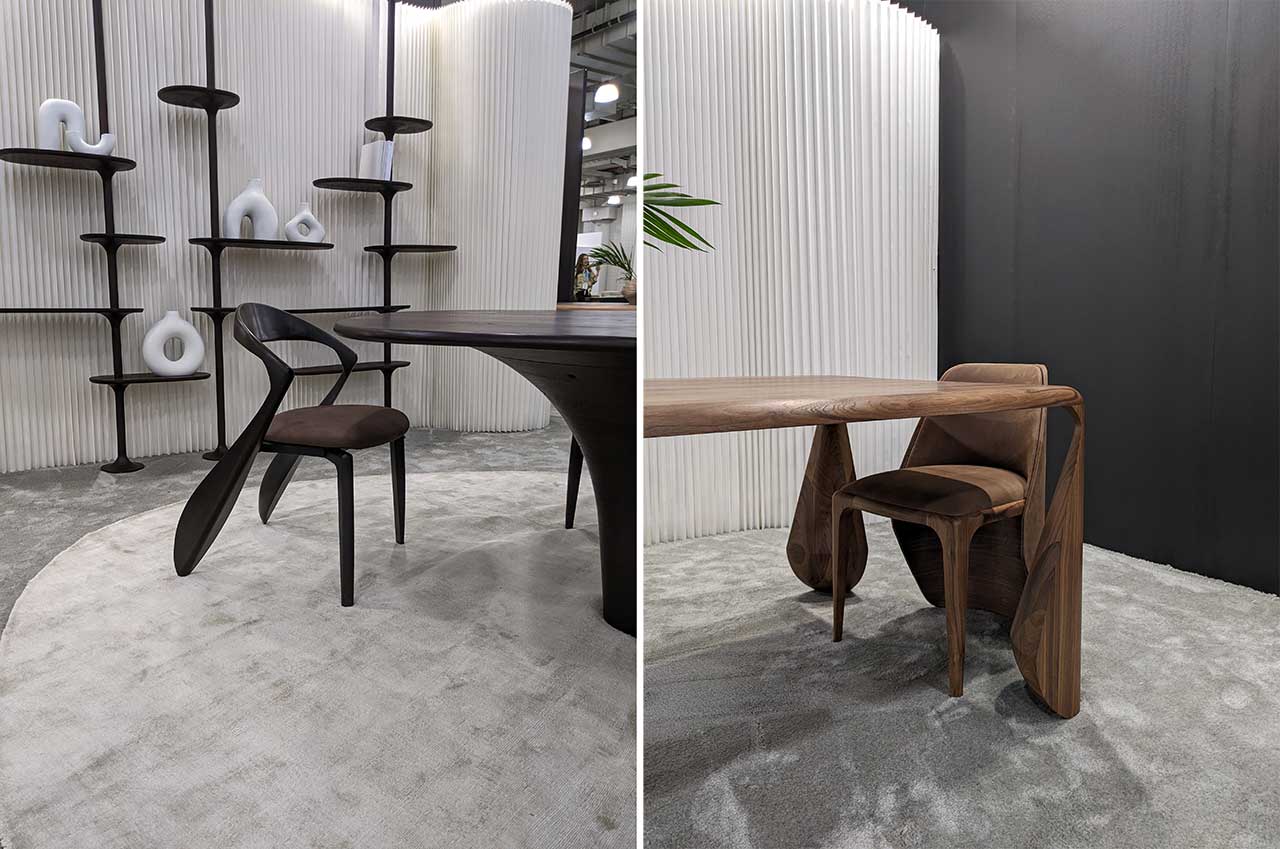 26/27 Photos
27/27 Photos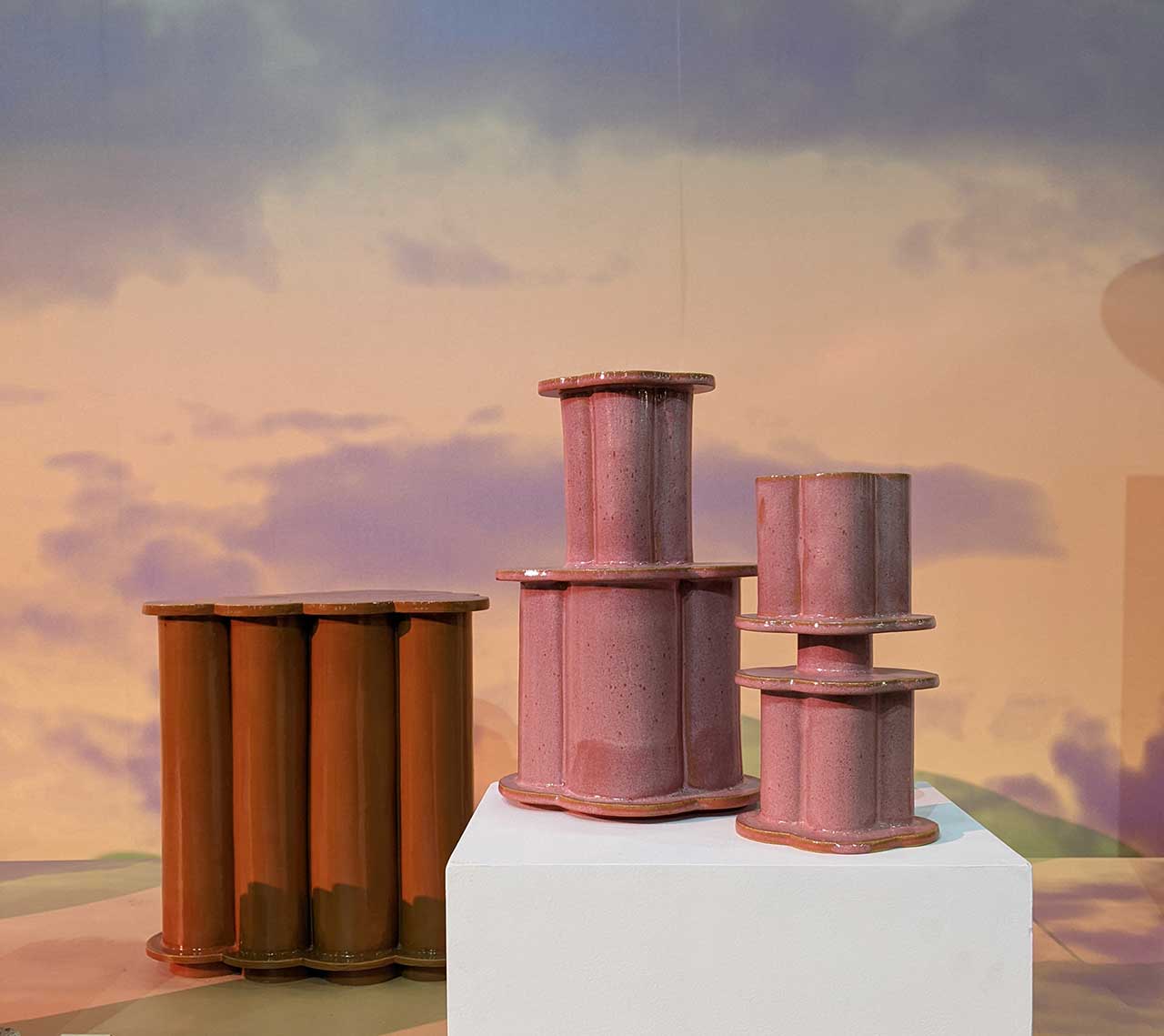 Increasingly inspiring work from the exhibitors at ICFF and WantedDesign 2023, with a strong return to skilled artisanship, organic motifs, and blush tones. Check out our favorites from this year's show at the Javits Center!
Best of ICFF 2023
Beautiful work at the Auda Sinda booth for their first show. These handwoven rugs combine reclaimed cording from the leather industry with traditional loom techniques for a warm, textural finish. The weave quality is superb, and most rugs are completely reversible.
Romanian-based Mozea was turning heads at the show, with highly organic and expressive forms. A signature look, their Testa Chair is paired with the Mantis Table on the left, while the Locus Chair sits next to their Flow Dining Table on the right.
GRAFF's Harley collection recalls iconic shapes and textures we all know and love, in the luxury of over 20 beautiful finishes. The feel of these handles are so tactile and satisfying in an increasingly touchless world. Graff's vertically integrated approach ensures a level of quality that has been trusted in the industry for over 60 years, and in American motorcycles across the country.
Tantuvi brings a wonderful sense of color and shape to their booth, with bright colors and geometric details inspired by Indian architecture. Working closely with seventh-generation weavers using panja hand looms, each piece takes two weeks to two months to complete. Founder Arati Rao is passionate about amplifying the connections we have across products, and how an heirloom can cross generations.
Border by Yiting Hou brings a balance and sophistication we know and love from Bernhardt Design. The transition from top to leg is elegant from any angle, similar to the capsule shaped base – refined yet approachable in its footprint.
This handmade ceramic furniture from SIN plays on familiar shapes we already know: the cinder block, the cube, the column. Along with a playful lighting collection, these forms feel like we know them already, like home.
Big, firm shapes take center stage at the Dooq booth, featuring the Marlon collection by Pietro Franceschini along with cheeky copper details and bold buttons. Scarlet and sage make a delightful pair in luxurious velvet upholstery.
Namuh is a Mexican brand that specializes in blending stone, metal, and wood into contemporary furniture. Their bases can be mixed and matched, and they work with their sourcing partners closely to offer only the highest quality materials.
A truly inventive and exciting booth, Common Sands provides a beautiful solution to our growing electronic waste problem. Silica-based materials, such as glass, are reclaimed from refrigerators, microwaves, and other appliances that would otherwise stagnate in waste streams worldwide. These materials then form glass homewares, with their origins stamped inside. This project aims to question the responsibility designers and consumers have in the life cycle of a product.
These Knitty Lounge Chairs by Nika Zupanc were just as much a joy to look at as to sit in. Gorgeous booth from Moooi this year, with plush woven seating and immersive wallpaper (with lanterns to match).
Featuring expert craftsmanship paired with innovative details, Fernweh Woodworking's new Fjoon collection is an elegant solution to an age-old problem. Furniture wears out, parts need replacing. This system hides screws and joinery with custom, patent-pending plugs, perfectly flush to the new piece. Each comes with a super light aluminum key, which fits in a small pocket underneath the seat.
bnf studio's chairs featuring round, simplistic shapes in comforting hues this year. The transition from velvet to wood is all expertly crafted in house, with well-balanced, sturdy cushioning for a very solid and enjoyable seat.
Hand-hewn cabinet tops and portraits of the designer as a frog dot the 9 & 19 booth, which feels more like stepping into your favorite living room than rounding a bend at Javits. Anyone for Connect 4?
Shore is a London-based brand that offers beautiful, functional, indoor/outdoor furniture solutions made completely of silicone tubing. The whole line is heatproof, waterproof, hypoallergenic, vegan, and very easy to clean.
This cutting-edge booth from Evenline features 3D-printed glass bookends and other home objects, creating a warp of light and color. Evenline is talking to designers and businesses across multiple industries to explore what applications this technology could possibly be used.
Best of WantedDesign 2023
In this special collaboration with Like Minded Objects, MINNA Goods is proud to present The CRCL Chair along with a beautiful new line of handmade textiles. The fabric choices bring the playful, oversized forms to life with bold patterns and a comfort level to match.
Finally – The Coat Check Chair from Joey Zeledón lands at ICFF. Inspired by our natural inclination to drape a jacket over the back of a chair, a hot pink visual cue stares back instead: just hang it up. While acting as a functional chair, this piece reminds us to tidy up in an encouraging way.
Bowen Liu returns with another impressive show, celebrating traditional jointwork and delving into layered glass with expert skill. The Cast Glass Collection is solid, refined, and just right for right now.
Fefostudio marries the tactile and industrial qualities of felt with soft seating and play mats. Made in Mexico using organic wool, the versatility of the material provides comfort while also offering lasting support. Inspired by traditional glaze techniques, the color palette is rich and inviting. The pear details on the seating are a pretty sweet bonus.
This playful print collection from Tomma Bloom can be translated into carpet, acoustic wall tiling, wall ornaments, and numerous other surfaces for a complete family of matching products. This allows for a total outfit of a space, promoting continuity and a spark of brightness.
This delicate work from Karen Gayle Tinney beautifully explores the relationship between textile and ceramic. Ranging from large scale pieces to smaller vases, all are unique art for the home. Each piece is handcrafted by the artist in her Okemo Valley studio.
All lovingly handcrafted using slab-based forms, Bzippy offers all their ceramic wares in over 40 custom finishes. From planters to furniture to house goods, you can achieve exactly the look you want in any style that suits you. Inspired by architectural elements from California and around the world, LA-based founder Bari Ziperstein strives to push the boundaries of what the definition of a working artist looks like.
As moving rates continue to rise, furniture that one can pack into a suitcase and bring along somehow seems a bit more appealing. The Straps booth explores the form of what this could look like, while also inviting the user to consider how the objects can be used outside of their original function. To the left is Persona by Andrea González, and to the right is Galileo by Enky J. Padilla and Ricardo Ballesteros.
Loving the subversive nature of this concrete turned styrofoam from Madeline Isakson. What looks brutal and unwieldy from afar softens immensely when up close as you come to find fabric and foam.
Another interesting show this year from NJ Roseti, utilizing deep cobalt leather and solid walnut with painted detailing for a regal, dynamic look. Veneer acts as a diffuser for the lighting, giving the whole scene a golden glow.
Aria Lee is a NYC-based designer drawn to furniture, textiles, and yarn of all shapes and sizes. She creates custom crochet work at aacrochet.com, and has a deep passion for bread.
You can view her portfolio here, and follow her on Instagram, Facebook, and Pinterest.