Spectacular is about the only word to describe not only the view, but the house you get to stare at that view from. The Fall House, designed by Fougeron Architecture, curves down around the steep California bluff it sits on. The Pacific Ocean is a mere 250-foot drop down making the home a prime site for enjoying the stellar views.
The three bedroom home is situated into the land and contoured against the natural elements in its Big Sur coastal location. The house steps down and eventually cantilevers 12 feet back from the bluff so that it protects the cliff's ecosystem and keeps the structure's integrity solid.
Glass railings are used alongside the patio perimeter as not to disrupt the views.
Each floor-to-ceiling window frames sections of the picturesque ocean and landscape. Imagine living with that view!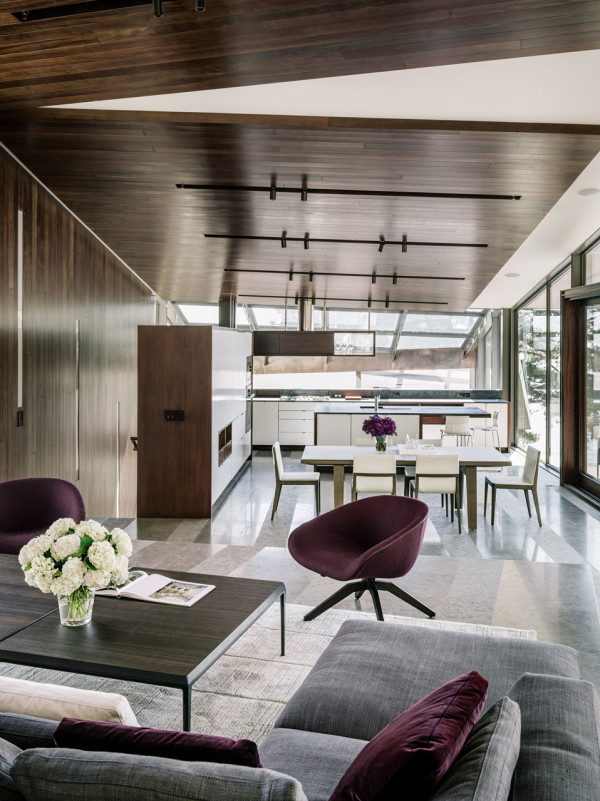 The main structure of the house is made up of two rectangular boxes that are connected via an all-glass library/den. Subtle changes in the roofline unfold as you look down from the living room to the kitchen.
The public areas sit at the top of the property, while the private, bedroom areas are at the lower end.
What isn't glass in the living room is covered in wood that wraps around onto the ceiling making the space feel warm.
The library/den is below the living room and kitchen and is enclosed in glass.
Keep going and you reach the lower volume, which features a double-cantinlevered master bedroom suite that feels like it's floating above the ocean.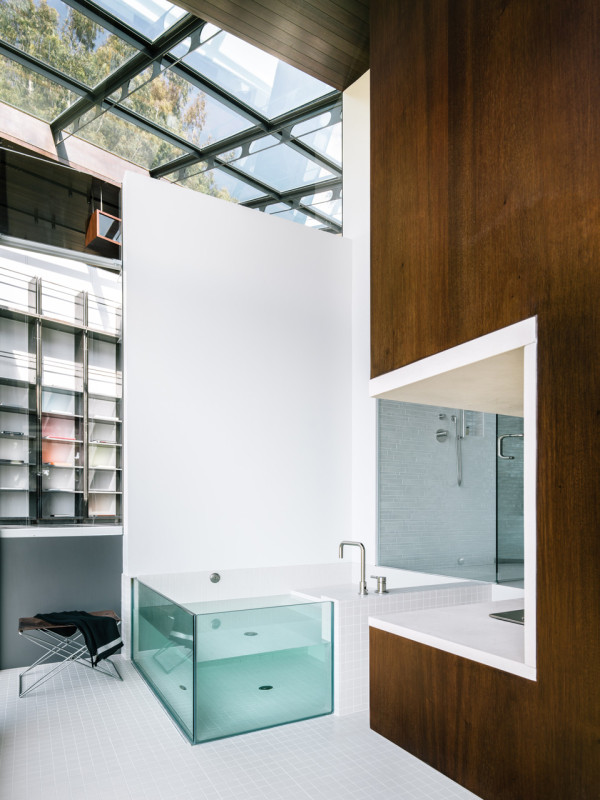 The master bath has a massive tub that has two glass sides. If I lived here, you'd find me right there. All. Day. Long.
Photos by Joe Fletcher Photography.