Cook a hot meal anywhere you go with the help of Biolite's Portable Grill and CampStove. Not only does it cook your food while you're camping, it charges most USB-chargeable devices, like your iPhone or a GPS, all without the need for fuel.
The Portable Grill attaches to the CampStove and allows you to grill your eats without the need for charcoal or propane.
The handy CampStove (it can be used with or without the grill) converts waste heat into electricity that recharges your gadgets while you're cooking dinner.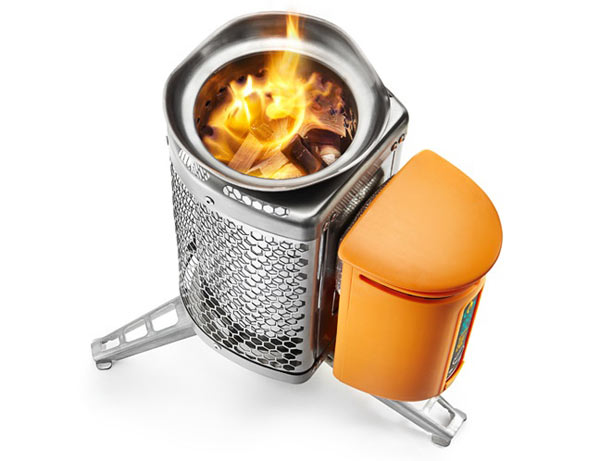 The best part is that the stove cooks with nothing more than twigs you find around your campsite.