Yes! It's another church conversion! Evolution Design are the ones responsible for this conversion of a chapel in Forest-in-Teesdale, England, United Kingdom. The Chapel on the Hill, set in the lush North Pennines, keeps its historic exterior while transforming the inside into a quaint, modern home. The holiday cottage was originally in a sad state of disrepair having sat vacant for many years. The goal was to bring the structure back to life, letting visitors appreciate the local countryside and unique architecture.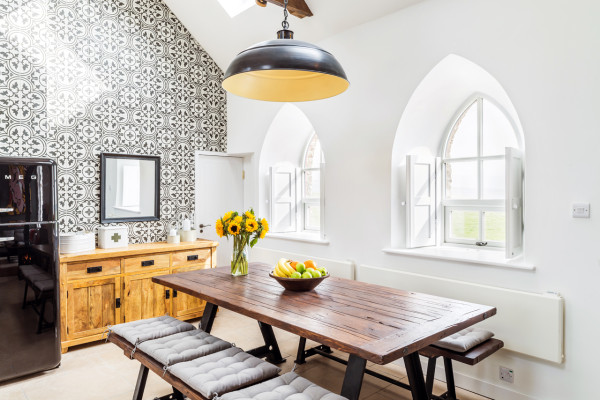 The first step was to repair the damaged roof and board the windows and doors to prevent any further water damage. Then the design process began, as well as services and sewage treatment installation due to its isolated location.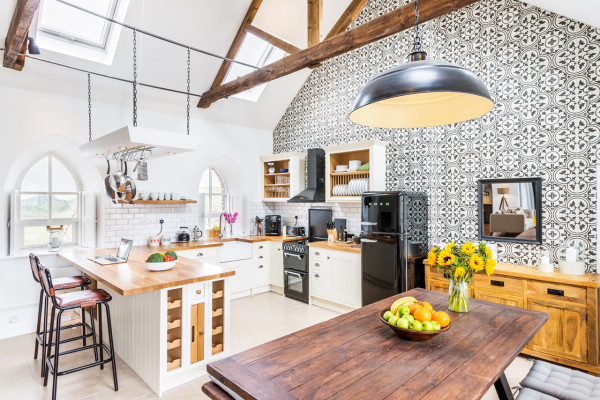 The proposal called for three guest bedrooms, bathroom, kitchen/dining area, and a living room. In order to accommodate all of that without it feeling cramped, they designed a mezzanine level for the bedrooms. The ground level contains the rest, with an additional forth bedroom.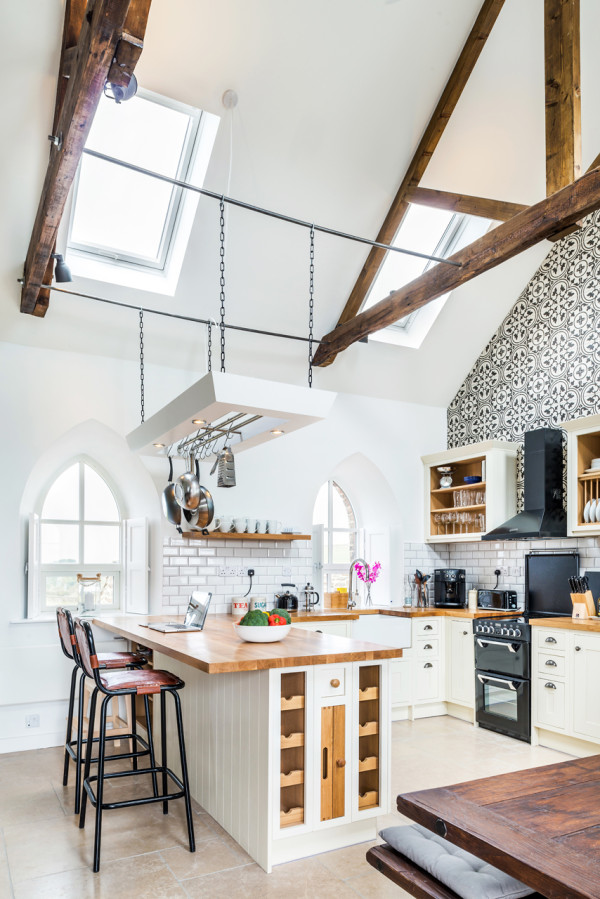 They paid careful concern to not disrupt the Gothic-style, arched windows that were original to the structure. Custom panes and shutters were installed to keep with the historic details of the chapel.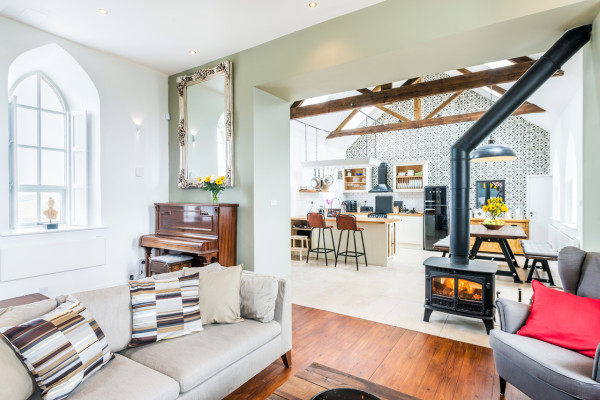 While the interior is certainly a rustic modern, they made sure to maintain the integrity of chapel's historic charm.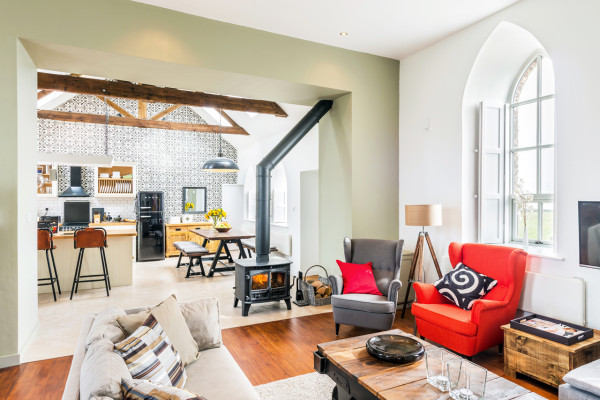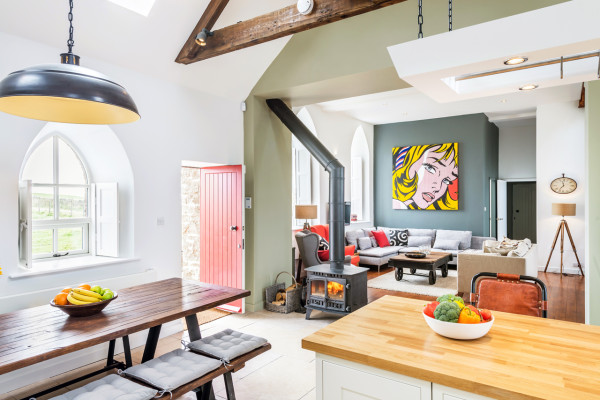 The kitchen and dining area are flooded with light from the arched windows and skylights. The original roof trusses were kept natural.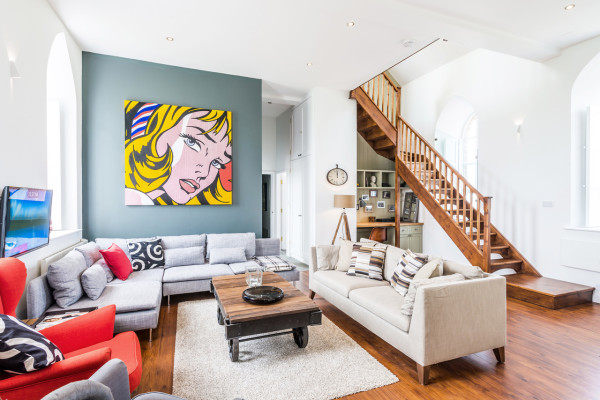 The chapel sleeps seven people in its three double bedrooms and one single.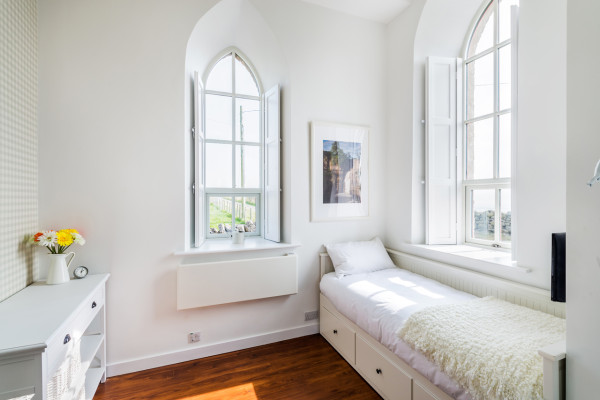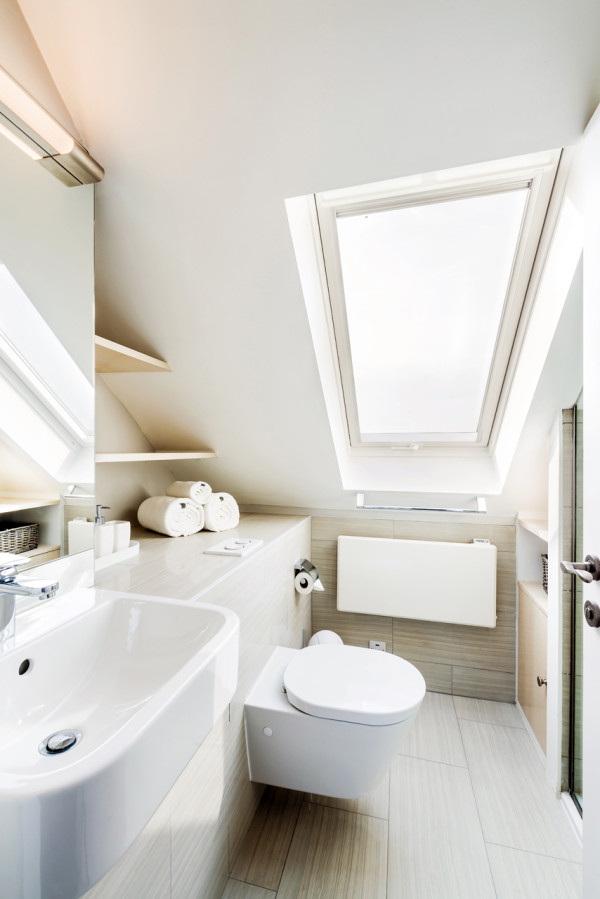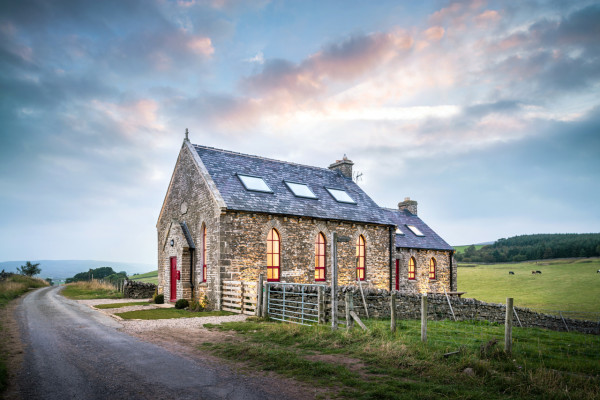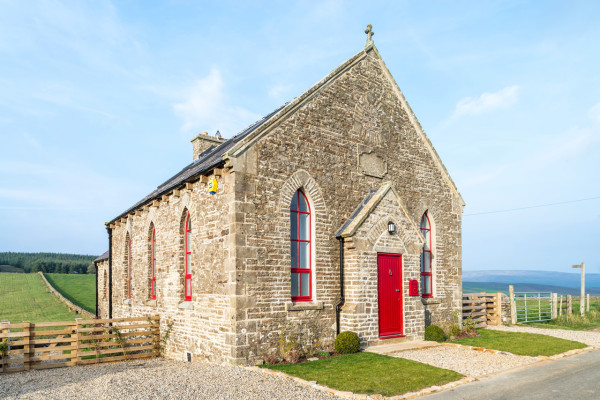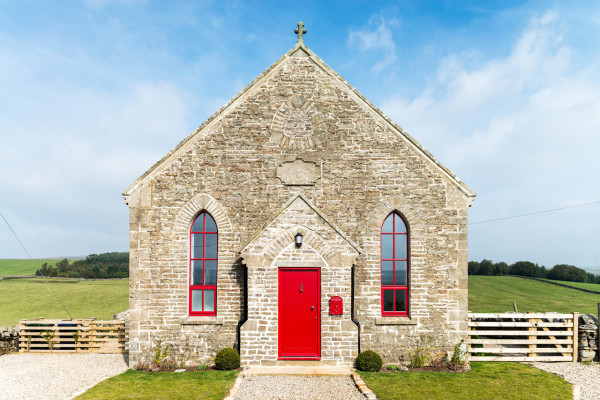 If you've fallen in love with the charm of the chapel, it's available for bookings on Airbnb here.
Photos by Chris Humphreys.