If Transformers took over the furniture world I'm pretty sure this is what it would look like. The Boxetti Collection of furniture, designed by Rolands Landsbergs, is an innovative approach to maximizing efficiency in furniture. The line is perfect for small dwellers in that you get multiple bangs for your buck in each high-tech module.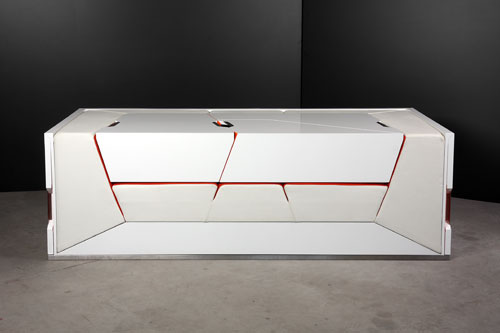 The Boxetti Lounge is not just a white coffin-shaped box – it's a chair or a three-seater sofa that has removable pieces that become instant coffee tables. Don't feel like sitting? Raise the side panels to create one long table. On the backside of the unit, there is a foldable desktop and seat that can be used as additional workspace.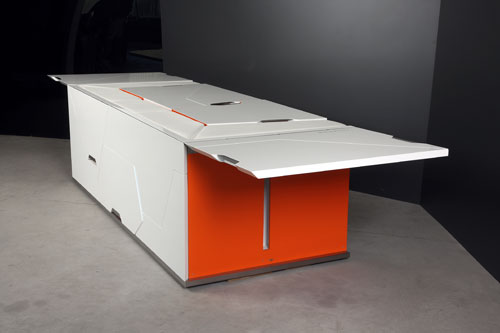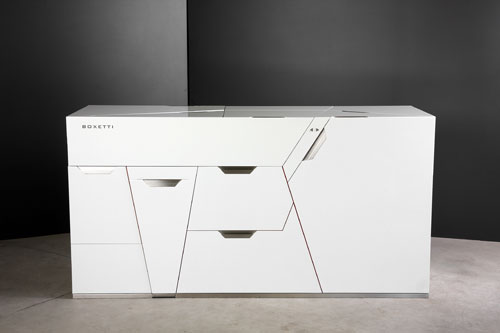 Boxetti Lunch is an entire kitchen rolled into what looks like a simple island. Open the right-side door and there's a mini refrigerator. Slide out the surface on the left to reveal a sink. If you lift the top of that sliding unit, you have a work surface and space for utensils and knives. The unit also has two pull out stools, shelves and storage drawers.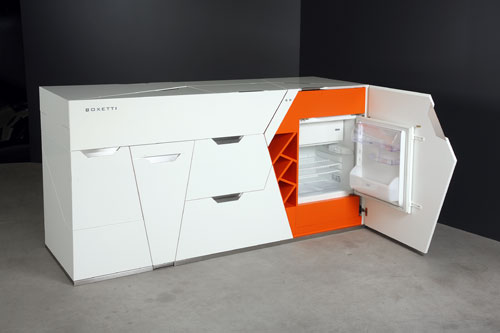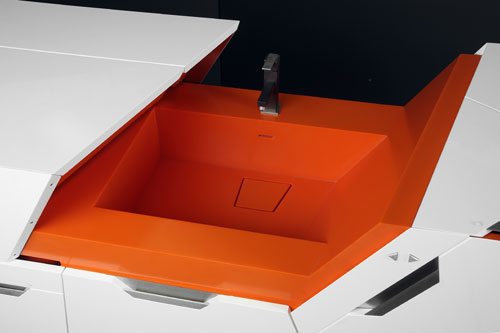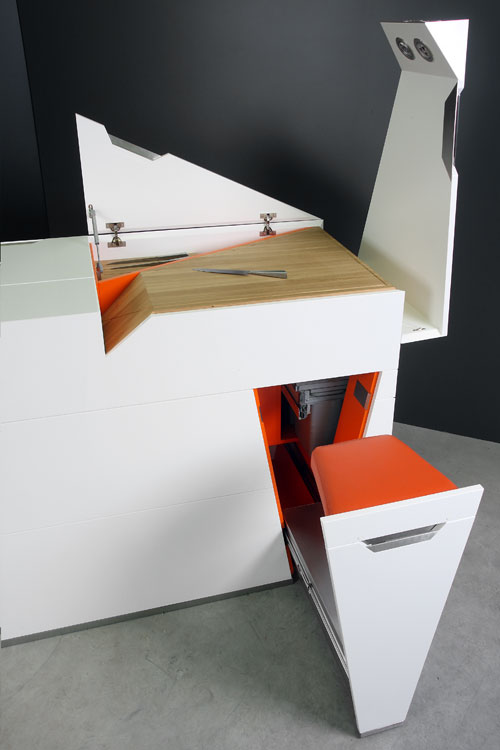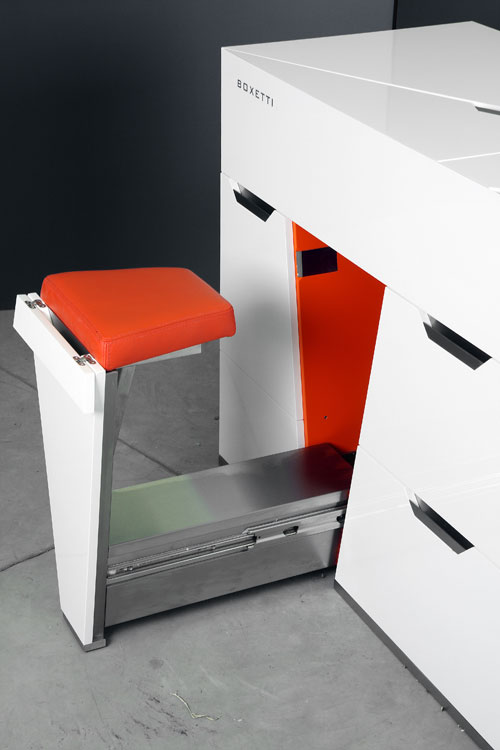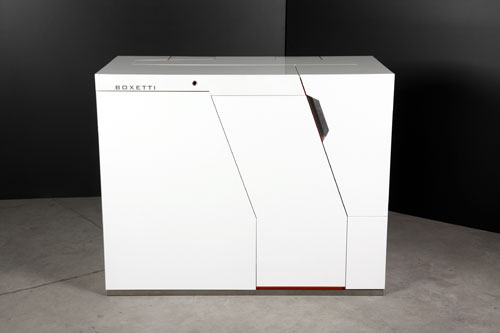 The Boxetti Thrill is pretty impressive. It houses a TV and a built-in audio system that rise up when you're ready to watch something or listen to music. I love how the speakers look like wings.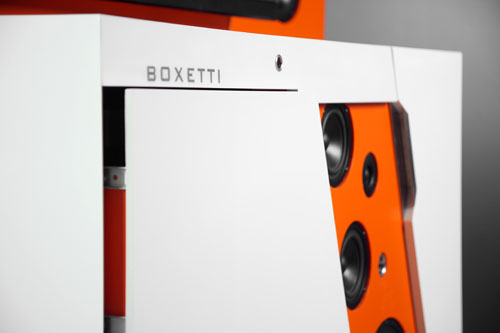 There are also bedroom and workspace modules that are both equally as futuristic and modern as the rest of the collection.