Brioni Outdoor Provides Low-Effort Style + Comfort
Brioni Outdoor Provides Low-Effort Style + Comfort
1/18 Photos
2/18 Photos
3/18 Photos
4/18 Photos
5/18 Photos
6/18 Photos
7/18 Photos
8/18 Photos
9/18 Photos
10/18 Photos
11/18 Photos
12/18 Photos
13/18 Photos
14/18 Photos
15/18 Photos
16/18 Photos
17/18 Photos
18/18 Photos
Kristalia's overall outdoor collection is full of savoir faire, attention to detail, and a minimalistic style full of personality. Named after an archipelago in the Adriatic Sea, a new addition is Brioni Outdoor, meant to make enjoying your outdoor space as low-effort as possible – whether that's in the backyard, on the balcony, or next to the pool. The series of overstuffed outdoor furniture is made up of two-seater and three-seater sofas, poufs, small tables, lounge armchairs, daybeds, and sun loungers for all of your stylish needs.
Some of Brioni's items have available accessories that further customize comfort and aesthetic. These include black painted steel feet, an easy-move kit for lounge chairs and loungers, a low side table constructed of Fenix-NTM® or teak, and a rear mesh pocket. As far as upholstery, it's available with a dark band on the lower part or in an entirely monochromatic look. All of Kristalia's outdoor range is made with resistant materials that are durable and tested in extreme weather conditions. No matter where in the world you are – in a private residence, public space, or even on a yacht – the quality and style are impeccable.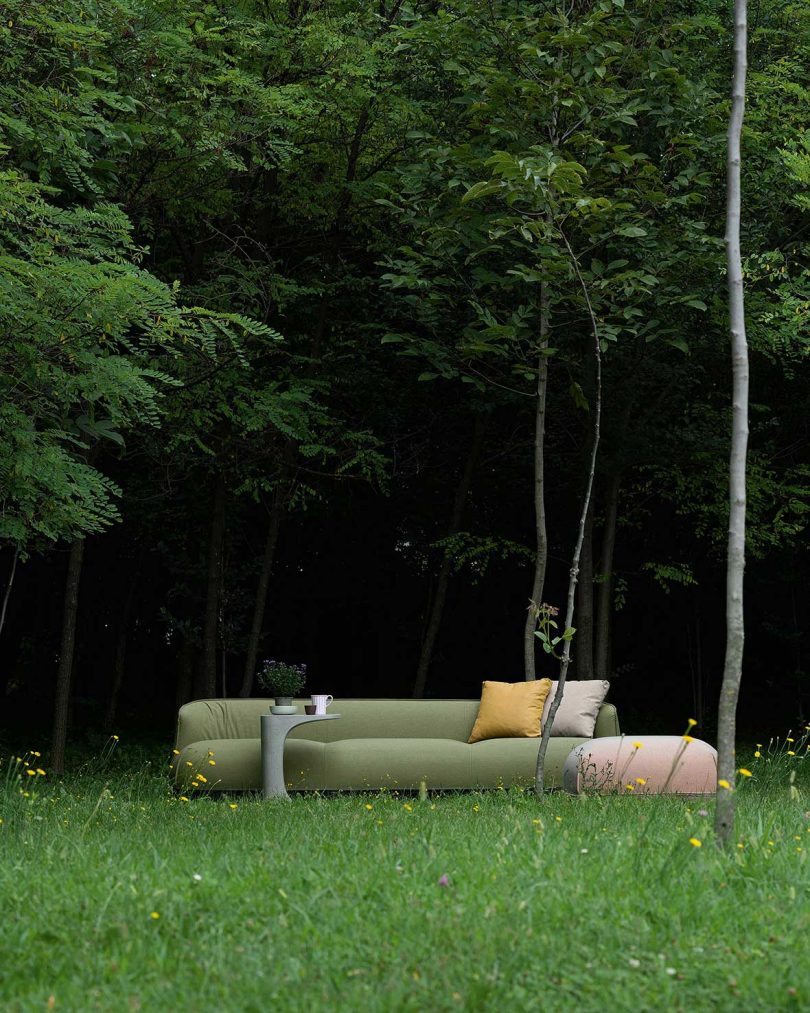 To learn more about Brioni Outdoor, visit kristalia.it.