Bruno Rey's Legacy Lives on in the Colorful Rey Collection
Bruno Rey's Legacy Lives on in the Colorful Rey Collection
1/19 Photos
2/19 Photos
3/19 Photos
4/19 Photos
5/19 Photos
6/19 Photos
7/19 Photos
8/19 Photos
9/19 Photos
10/19 Photos
11/19 Photos
12/19 Photos
13/19 Photos
14/19 Photos
15/19 Photos
16/19 Photos
17/19 Photos
18/19 Photos
19/19 Photos
Bruno Ray, an incredibly successful Swiss industrial designer until his death in 2019, designed with a deep love of organic forms. It went against the more formal style of his time, but he continued on, bringing together curved, natural shapes and innovative production methods. The Rey Collection, brought to life by HAY and Dietiker, expands upon one of the designer's best-known furniture pieces: the Rey Chair.
The rest of the collection includes a bar stool, stool, coffee table, and dining table, but it's the chair that's already a classic. Produced by Dietiker since 1971, it now joins the HAY catalog.
"When I first saw this chair, I saw that it had the quality of originality. I think that's a foundational element of what makes good design. That, with the addition of the innovation, functionality, and aesthetic, is what makes it great design," noted Rolf Hay. "To me, the Rey Chair is very honest. It has a few simple components, but is put together in an innovative way that makes it very robust. It also has generous proportions, so it's both comfortable to sit on and beautiful to look at."
While using Rey's original design, new, advanced production touches have been added to the chair. For example, a slightly adjusted seat height that reflects more modern requirements. Have a look at the underside of the Rey Chair and you'll see an innovative screw-less wood to metal connection made using a die cast aluminum console. It's this that gives the chair its strength and long-lasting construction and style.
The other pieces of the Rey Collection fall into line with the chair's design, creating a vibrant little family. HAY has added their own set of colors and finishes to the designs that complement the iconic pieces with a modern touch.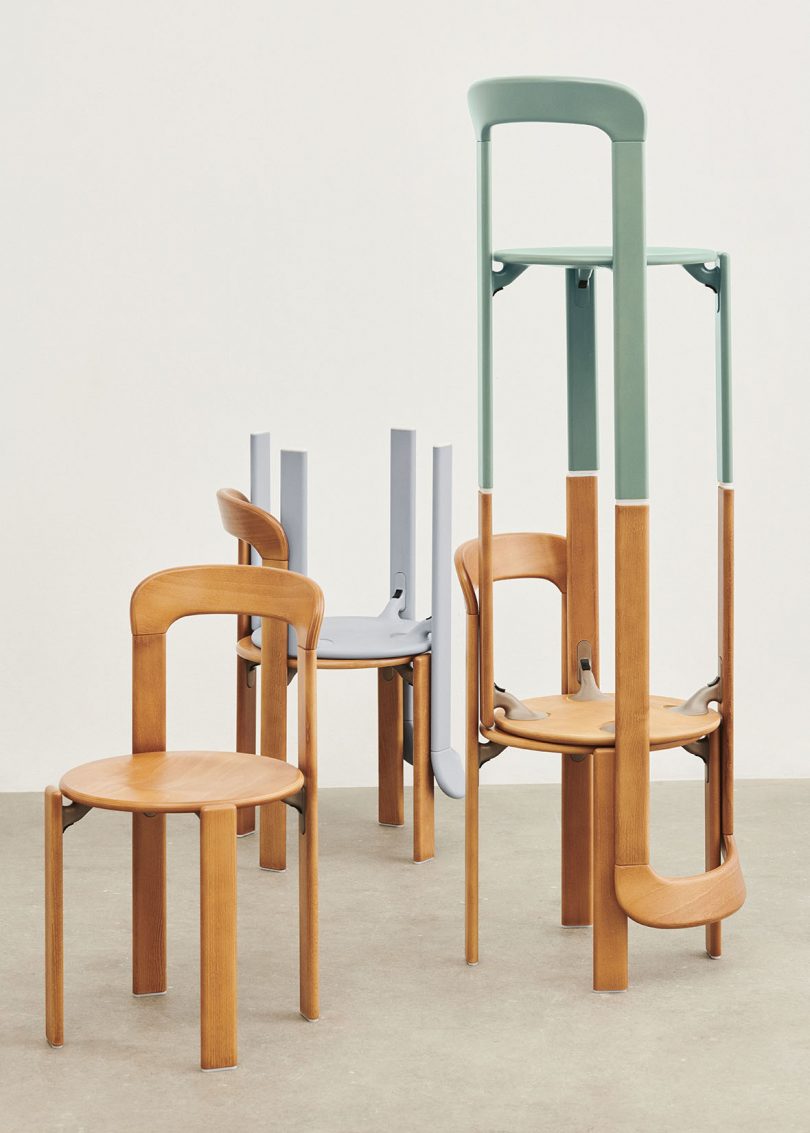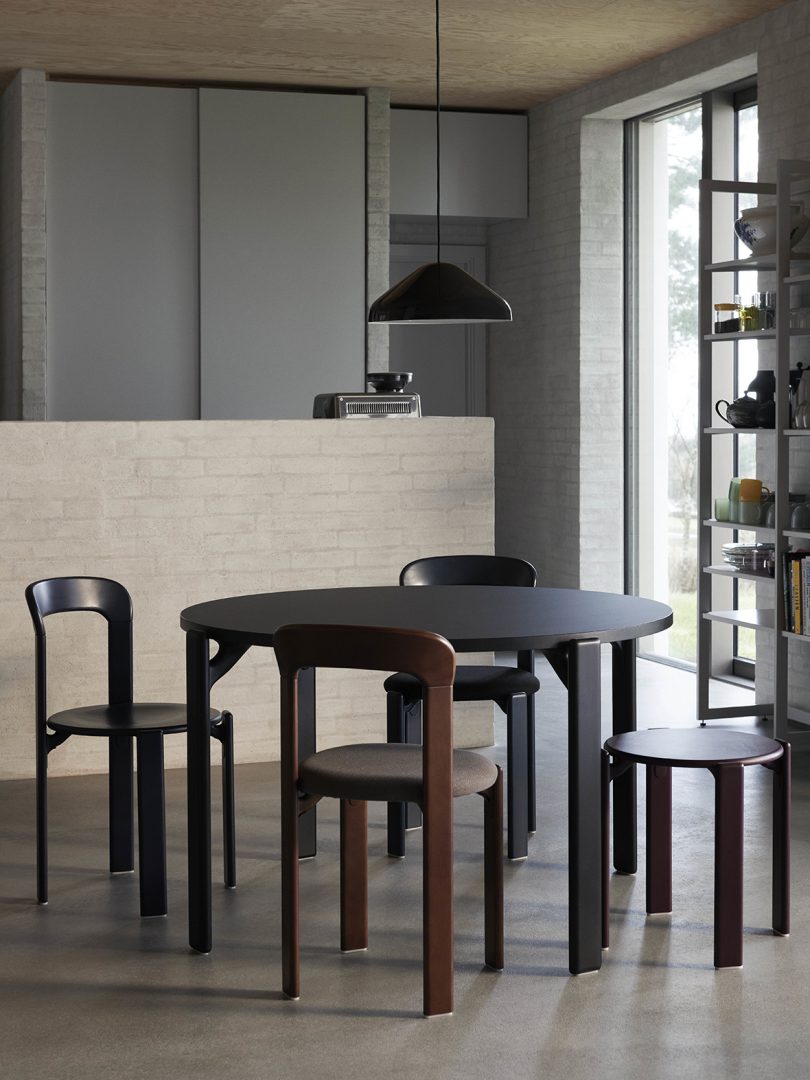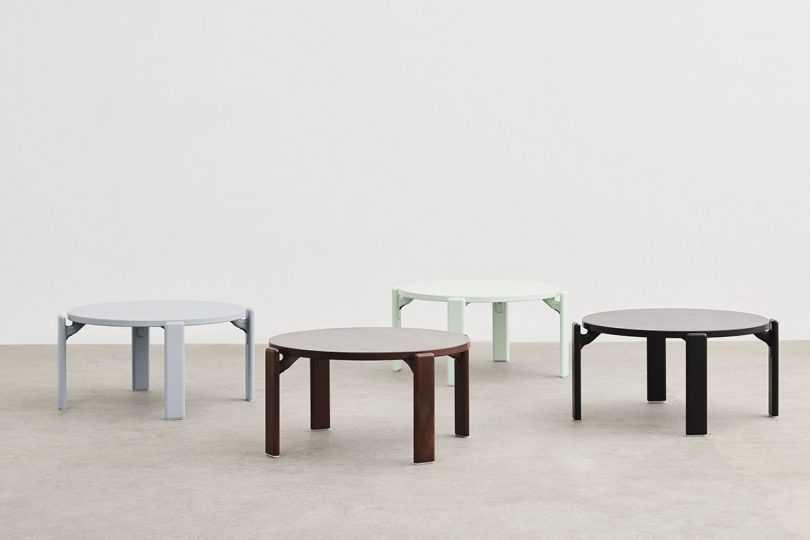 The Rey Collection will be available in North America on May 11th via hay.com, HAY store, or HAY retailers.