BuzziSpace Creates "Hubs for Togetherness" for the Hybrid Office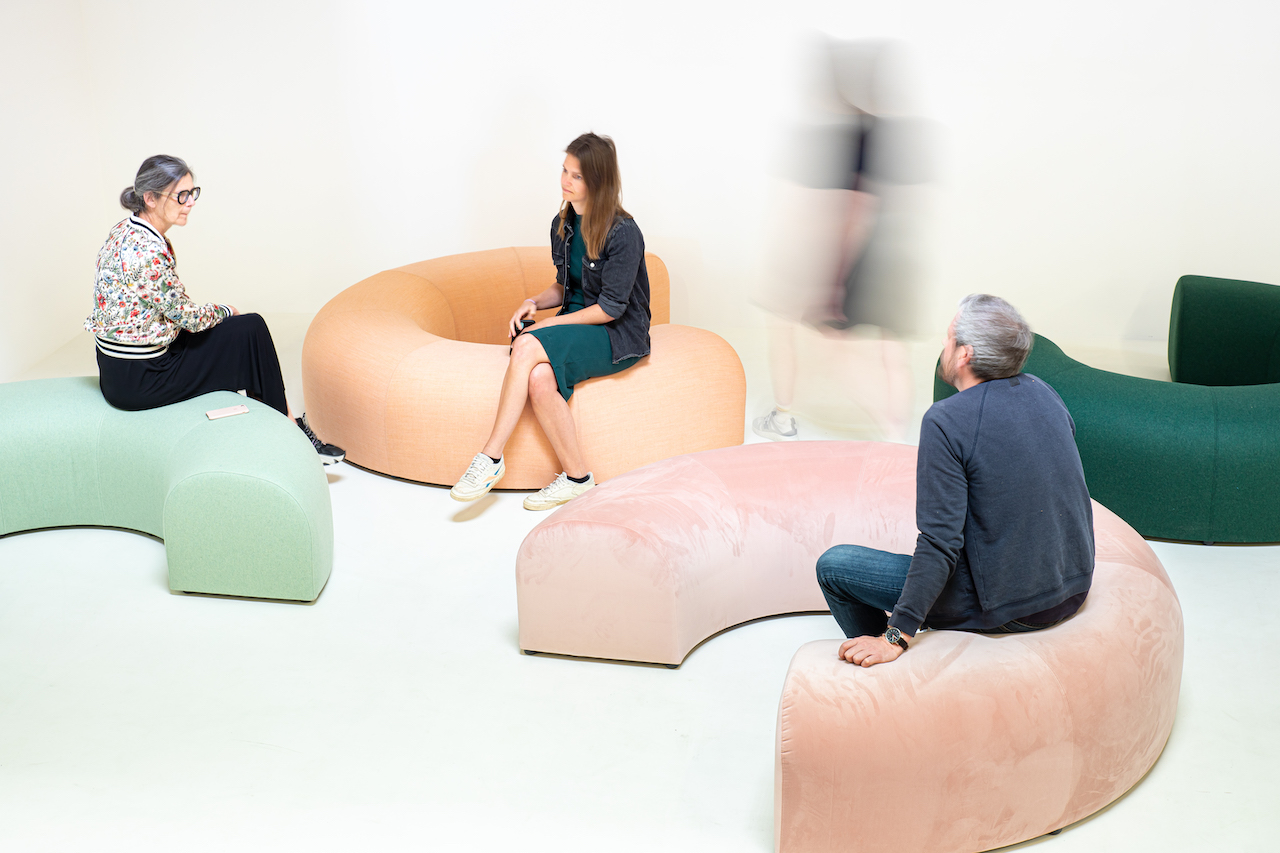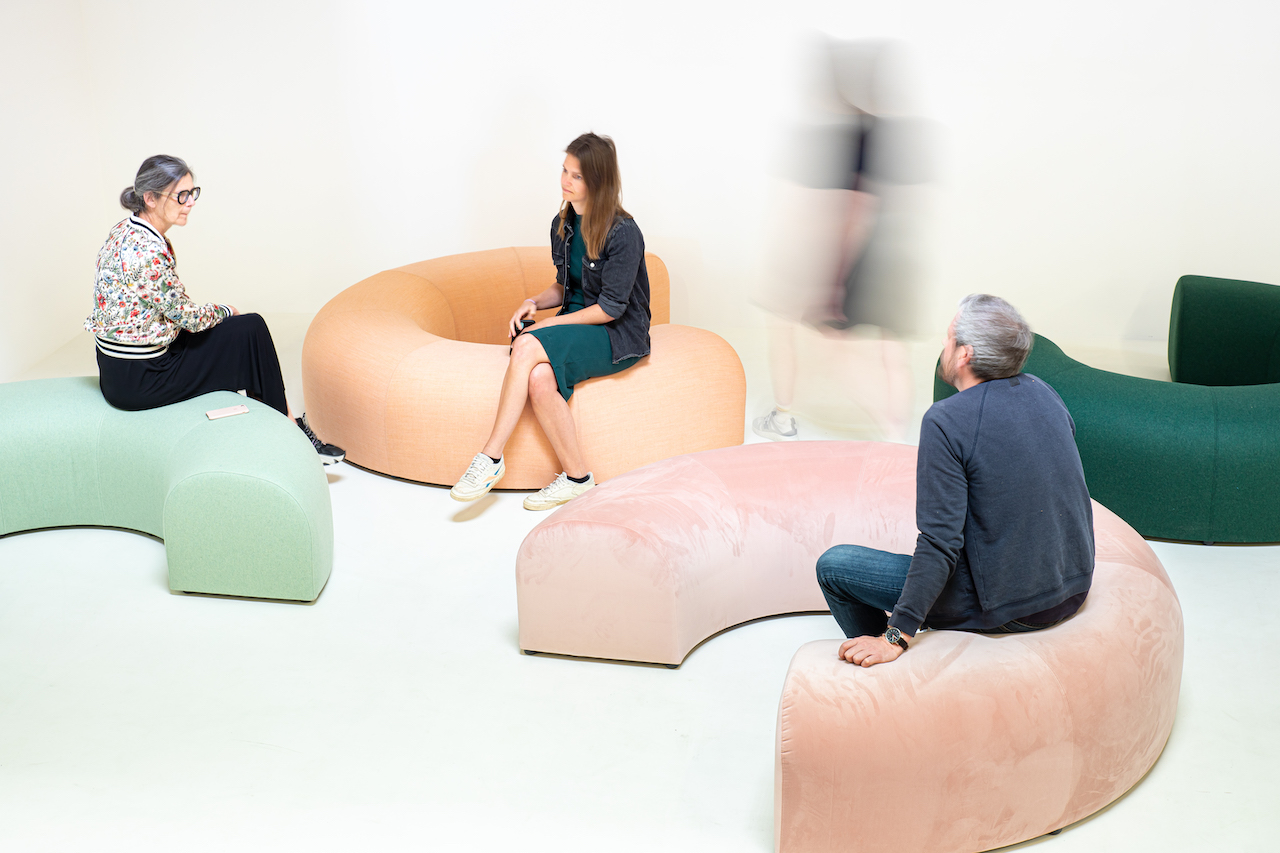 BuzziSpace Creates "Hubs for Togetherness" for the Hybrid Office
1/17 Photos
2/17 Photos
3/17 Photos
4/17 Photos
5/17 Photos
6/17 Photos
7/17 Photos
8/17 Photos
9/17 Photos
10/17 Photos
11/17 Photos
12/17 Photos
13/17 Photos
14/17 Photos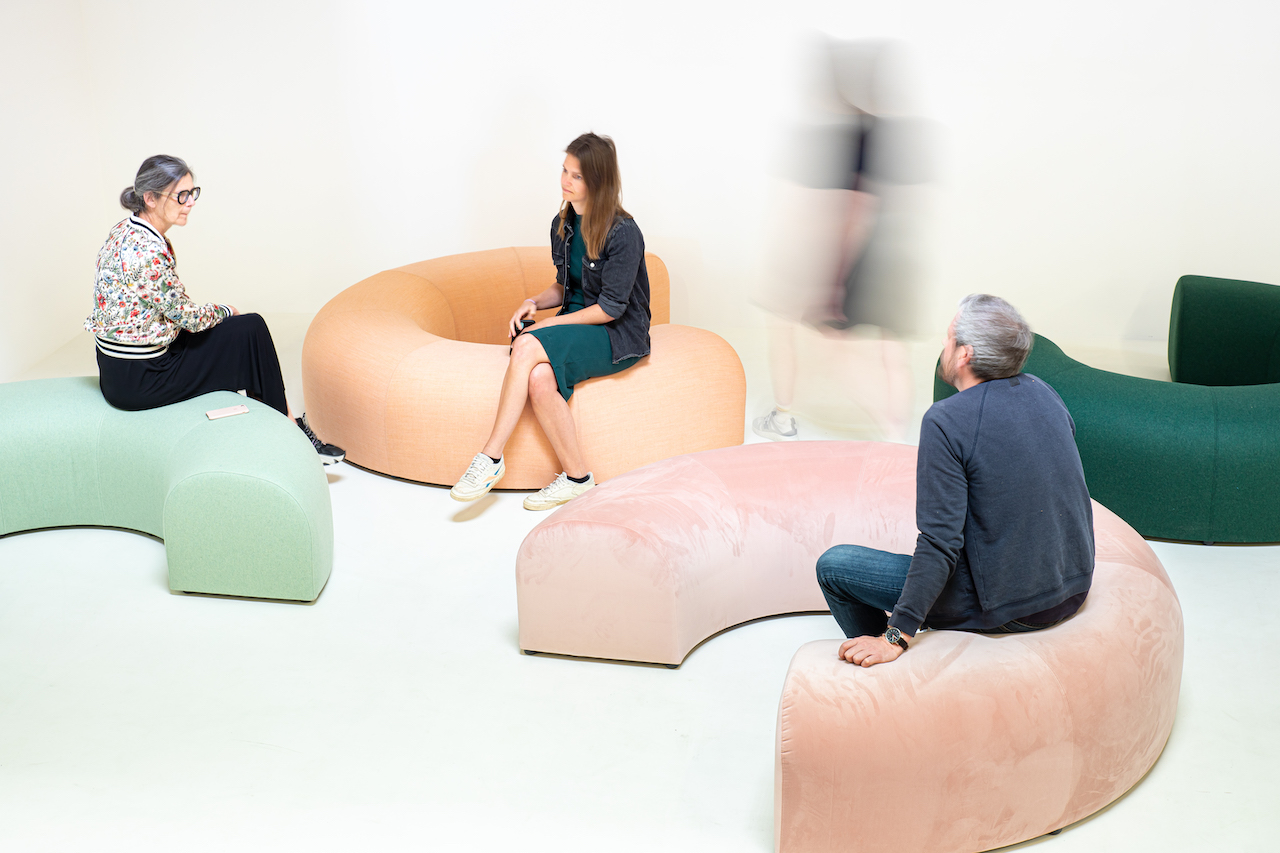 15/17 Photos
16/17 Photos
17/17 Photos
BuzziSpace has unveiled new solutions for the ever-changing workspace landscape under the theme of "Hubs for Togetherness" at this year's NeoCon 2021. With a modern and forward-thinking vision of the new hybrid office, BuzziSpace understands that thoughtful, human-centric design is essential to a productive workplace environment. Its latest launch includes BuzziCee, a playful acoustic seating design; BuzziHug, a new privacy booth; BuzziNest, a collection of acoustic booths and pods; BuzziNordic, a Scandi-inspired table; and BuzziProp Beam, a sound-dampening table accent.
BuzziCee is an acoustic seating design with a memorable shape. The asymmetric curved shape promotes togetherness, allowing for informal meetings while also addressing physical distancing.
BuzziHug's flexible, semi-enclosed shape (reminiscent of the BuzziCee) allows for private, heads down work while dampening the sounds in open office spaces. The lightweight design can easily be moved and rearranged to accommodate the ever-changing needs of the workplace.
BuzziNest is essentially a free-standing room within a room. Providing privacy while also reducing noise from the inside and out, the collection of booths and pods are essential to the modern office.
BuzziNordic ST600 brings people together with its warm, Scandinavian-inspired design. Easily able to blend into residential, hospitality or workspace environments, this table will inspire collaboration and community.
Last but not least, BuzziProp Beam is an addition to the existing BuzziProp Family. This table accent is intended to be hung over individual tables to absorb office sounds and is available in a variety of fabrics and colors to accommodate any existing office decor.
For more from BuzziSpace, head to buzzi.space.