Camille Walala + ambar Turn Cityscapes Into Knitted Textiles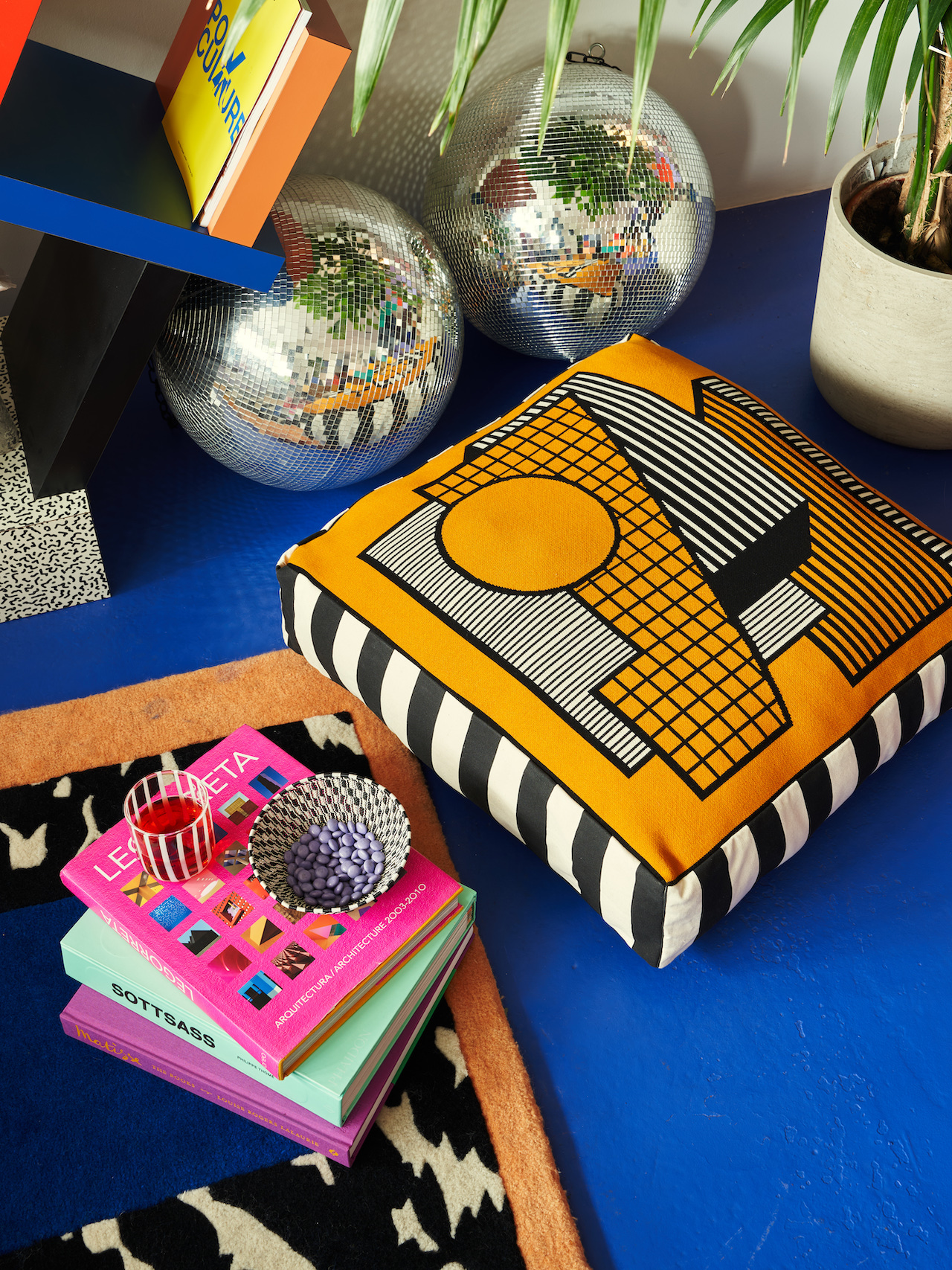 Camille Walala + ambar Turn Cityscapes Into Knitted Textiles
1/21 Photos
2/21 Photos
3/21 Photos
4/21 Photos
5/21 Photos
6/21 Photos
7/21 Photos
8/21 Photos
9/21 Photos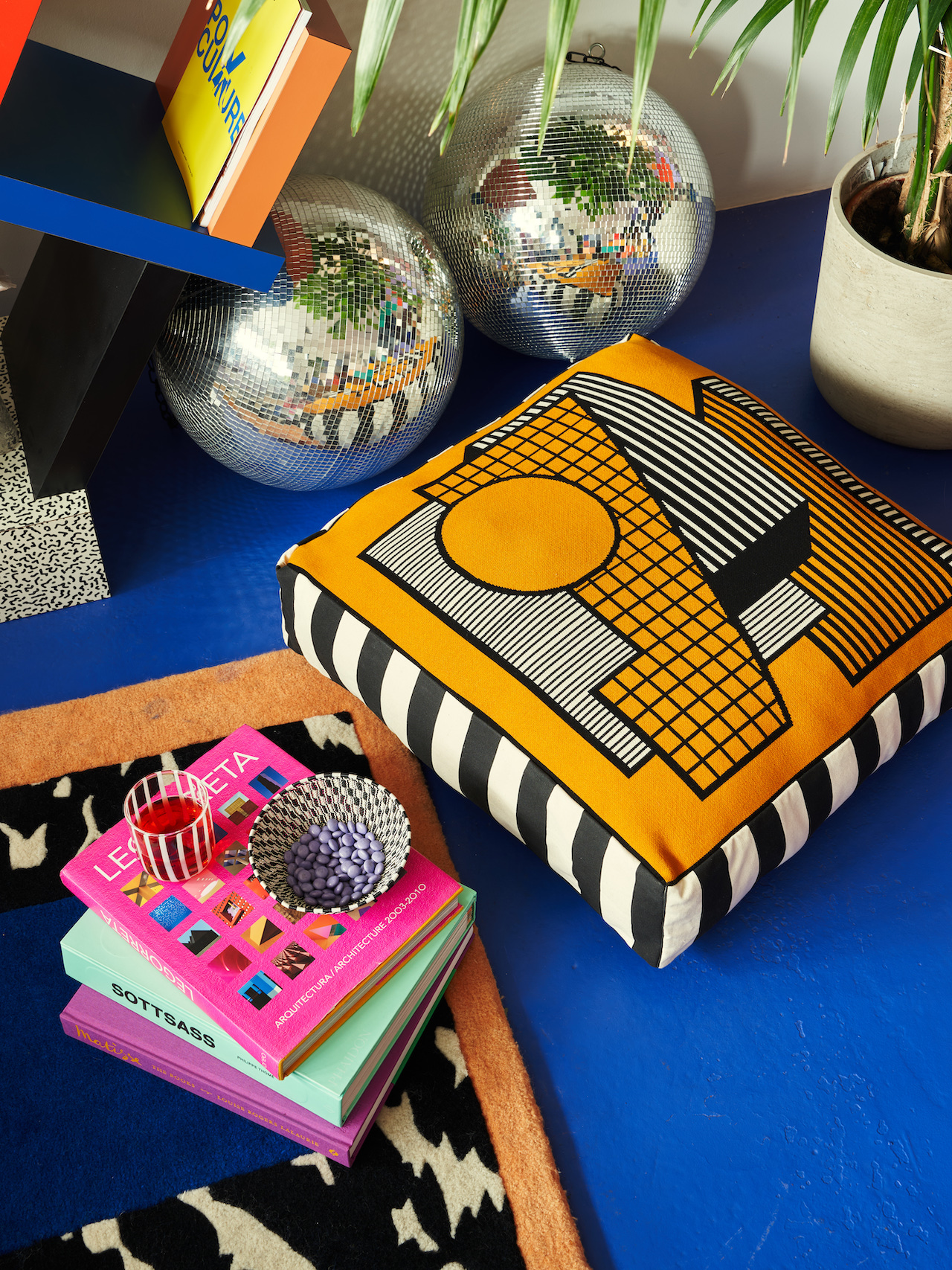 10/21 Photos
11/21 Photos
12/21 Photos
13/21 Photos
14/21 Photos
15/21 Photos
16/21 Photos
17/21 Photos
18/21 Photos
19/21 Photos
20/21 Photos
21/21 Photos
Can you take elements that are hard and structural like architecture and cityscapes and turn them into something soft and comforting for the home? Multidisciplinary artist Camille Walala and London-based textile development studio ambar prove that you can. The Walala + ambar collection of knitted textiles for the table and home include: pillows, floor cushions, placemats, table runners, and merino throws that pack a punch in pattern and color.
ambar founder Natalia Nicolau reached out to Walala last year after realizing a possibility to merge their two crafts. "I got in touch with Camille when I saw that she was shifting from flat geometric designs to deep perspective elements, which are seen on her 'Putting Things Into Perspective' piece in Tavistock Place, and the 'Perspective Party' installation for Color Factory Chicago. Looking at this new phase of her work through my architectural lens really drew my attention and resonated with my background in a way that I saw potential to merge these elements into my textile practice." Nicolau, who hails from Brazil, also appreciated that Walala drew inspiration from Central and South American architects like Luis Barragán and Ricardo Legorreta.
With Nicolau's experience and background in textile design and Walala's talent for creating illusions of 3D depth through patterns and shapes, the new collection is as much art as they are home decor. All the pieces are reminiscent of the cityscape where both designers live (their studios were just a stone's throw away from each other in London's Broadway Market). The Deep Space Placemat is inspired by the movement of natural light hitting a building's facade while the Skyline table runner shows a high-rise observatory overlooking the city in after-hours colors.
The Cityscape Square Cushion is made of building-like shapes illuminated by a full moon. Similarly, the Building Block Floor Cushion is reminiscent of architectural cityscapes. Walala's signature stripes highlight the volume of the cushions.
In a form of a bolster cushion, vibrant color combos and shapes that play on volume and perspective give a nod to the Memphis artistic movement. And finally, the Metropolis merino wool throw, whether displayed on a wall or used as a blanket, is a celebration of the sharp angles, diverse perspectives, and metropolitan landscapes that have inspired both designers' works.
The full collection is available for purchase at ambarldn.com.