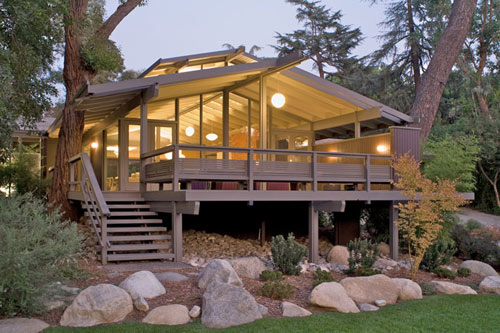 Located in Pasadena, California, this spectacular renovation and remodel of the Thompson Mosley house by Space International makes me want to pack up tomorrow and head back to California. This house is my ultimate dream house. I even love the backyard pool, surrounded by simple concrete. It's exquisite.
Originally designed by Buff, Straub & Hensman in 1959, the new renovation maintains the main structure and floor plan but a new "interior core" has been inserted along the central spine of the house. According to the architects, this new "hub" is accentuated by natural materials which complement the interior connections to the outdoor spaces defined by the pinwheel plan of the residence.
Photos by Edmund Barr Photography.
[via Plastolux]