Carl Hansen & Son: The FK63 Bookcase System + the RF1903 Sideways Sofa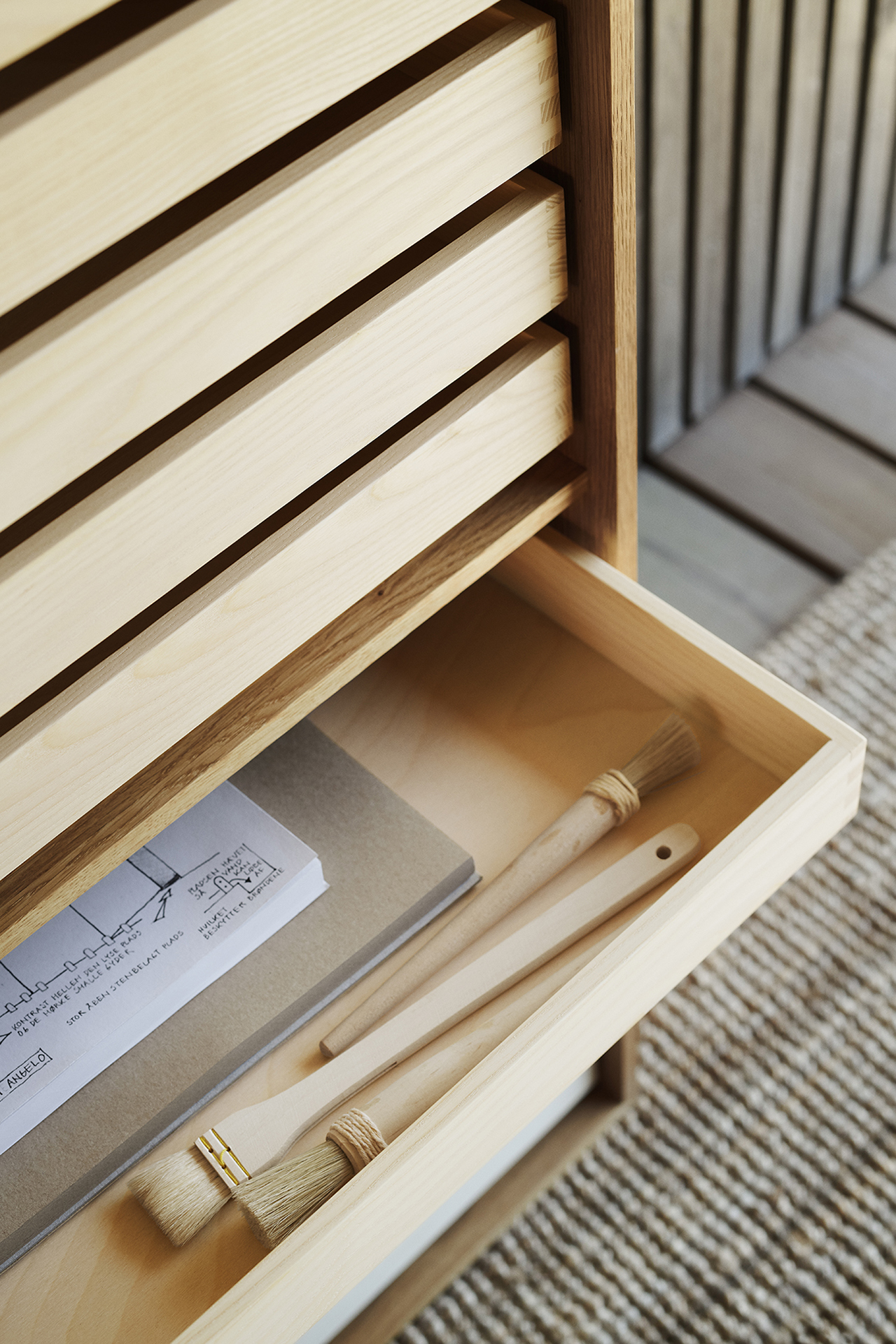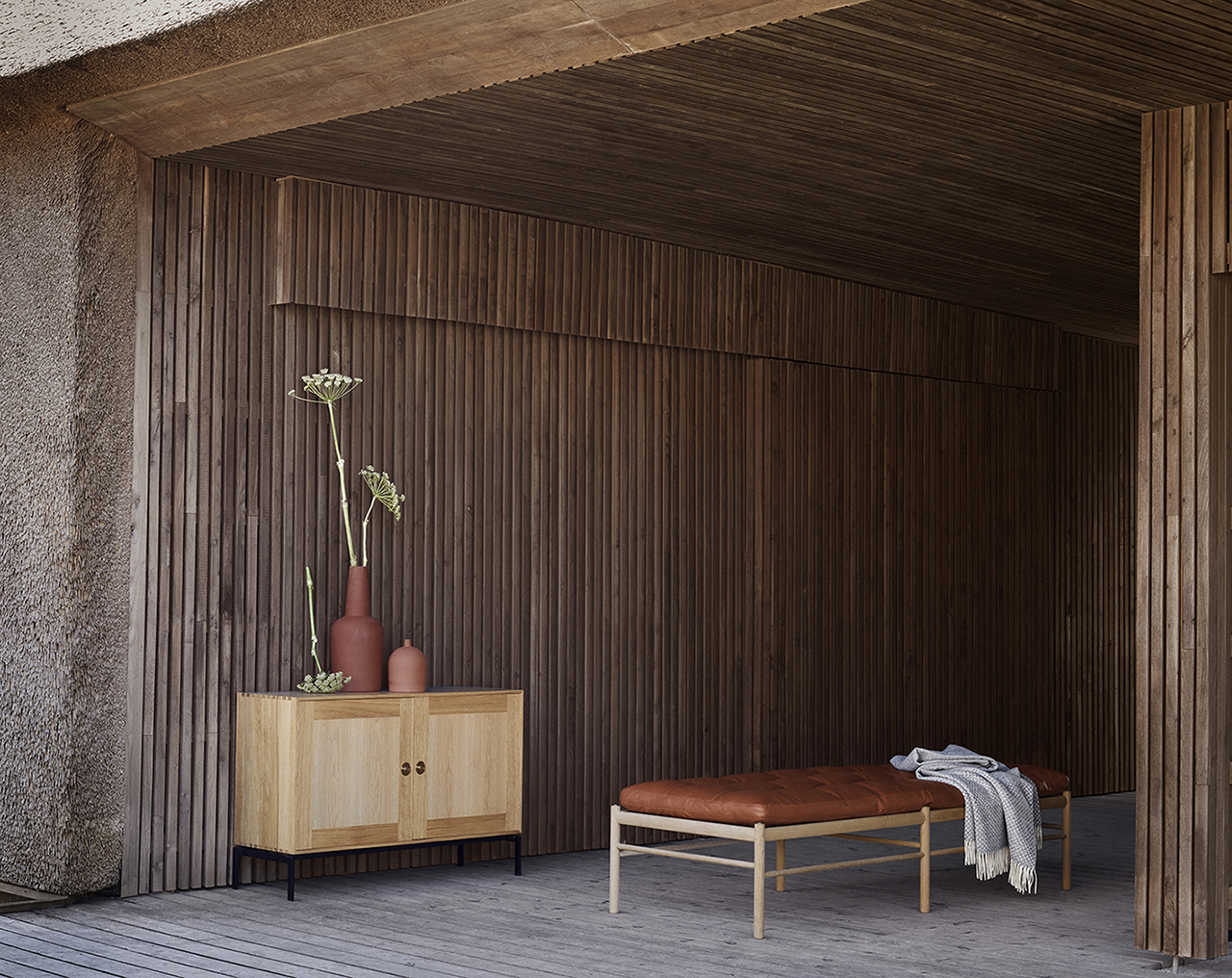 Carl Hansen & Son: The FK63 Bookcase System + the RF1903 Sideways Sofa
1/19 Photos
2/19 Photos
3/19 Photos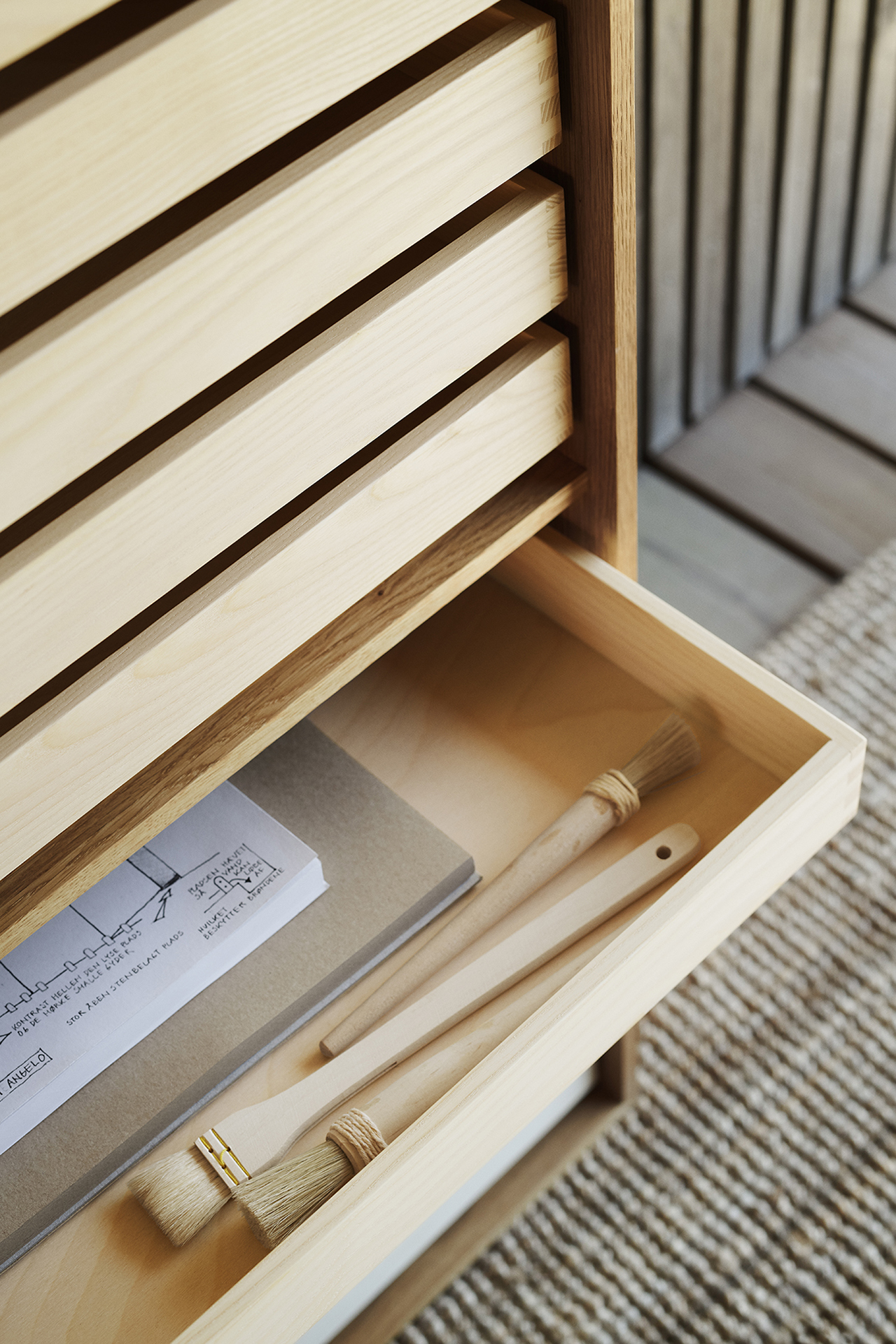 4/19 Photos
5/19 Photos
6/19 Photos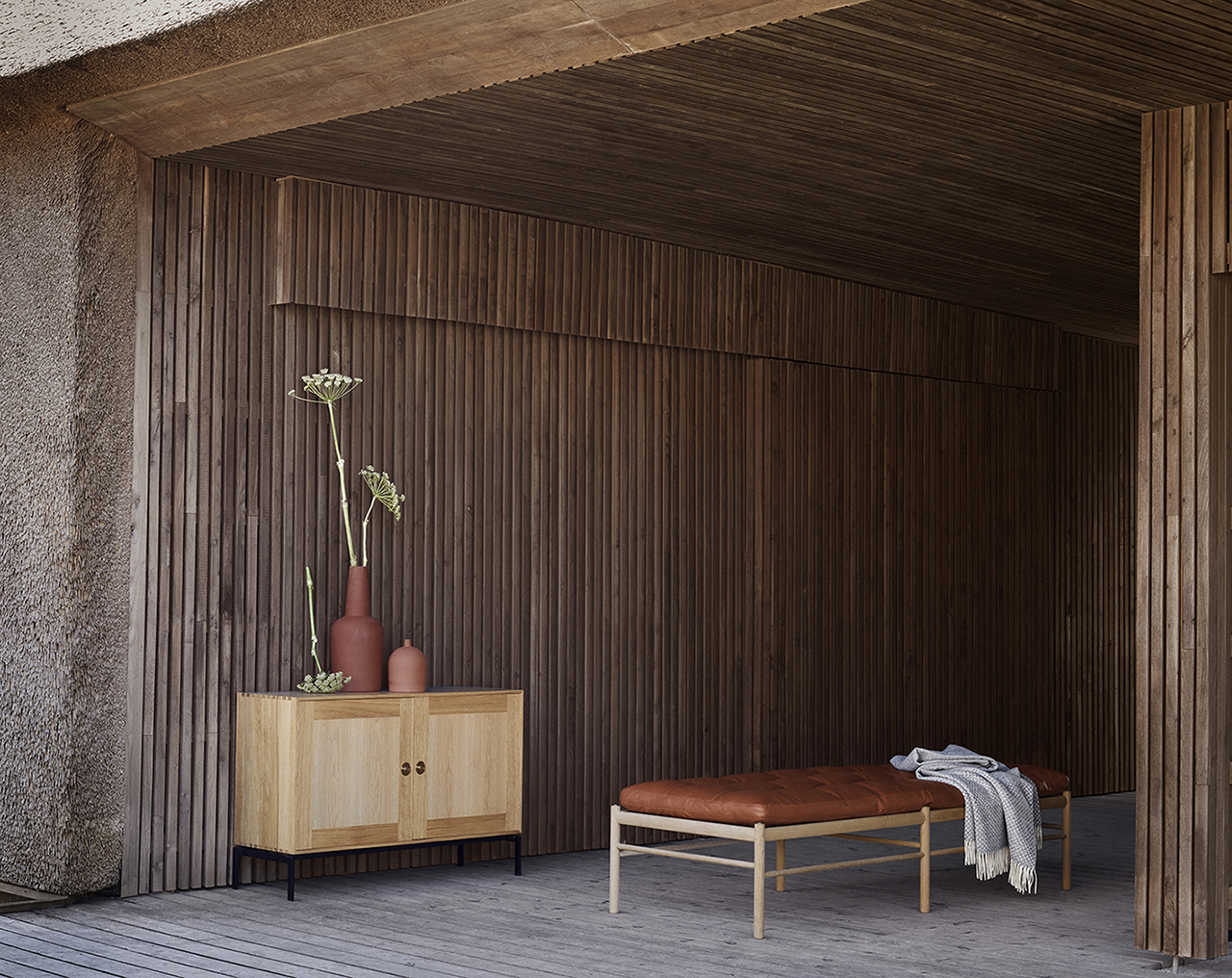 7/19 Photos
8/19 Photos
9/19 Photos
10/19 Photos
11/19 Photos
12/19 Photos
13/19 Photos
14/19 Photos
15/19 Photos
16/19 Photos
17/19 Photos
18/19 Photos
19/19 Photos
It's always exciting when Carl Hansen & Søn releases new collections, with the latest being the FK63 Bookcase System and the RF1903 Sideways Sofa. Functionality, flexibility, materiality and sustainability are the guiding forces behind these new furniture designs.
Danish designers Preben Fabricius and Jørgen Kastholm are the visionaries behind the design of the flexible, timeless FK63 Bookcase System. Consisting of square modules in two depths, the bookcase can be hung on the wall or sit on the floor. The shelves can also be rotated to be oriented either tall or wide. Combine the various modular pieces – shelves, drawers and doors – to create a personalized bookshelf that's uniform and grid-like, or a more abstract, freeform version. The minimal design pays homage to craftsmanship traditions by highlighting beautiful mortise joints, a key element in the design.
The FK63 Bookcase System is made of solid oak, with the exception of the drawers that are ash, at Carl Hansen & Søn's factory in Denmark. It takes hours of joinery work, sanding the mortise joints and precisely installing the doors before it's ready to ship.
Thomas Kastholm, son of Jørgen Kastholm, says, "We had the bookcase system in my childhood home, and I loved the sound that the doors made when my parents opened them. The discreetly mounted ball catches produce a gentle clicking sound which I loved – the effect was similar to that of the sound of a door closing on a luxury car."
The elegant and flexible FK63 Bookcase System offers countless possibilities for creating the perfect bookcase for homes, offices, hotels and other public spaces.
The RF1903 Sideways Sofa combines classic materials with an asymmetric shape to serve a clear purpose: "Communication is being challenged by tablets and other digital devices, so I wanted to make a sofa where it feels more natural for people to talk to each other," explains the designer, Rikke Frost. "Many sofas require you to sit straight and turn your head to the side instead of turning to face each other. I wanted to create a sofa where you sit sideways as this encourages more natural conversation."
The sofa features a steam-bent backrest and organically shaped cushioning that forms two seats. The low backrest is made of solid wood and woven paper cord for an aesthetically pleasing look, while the seat and back are upholstered to create a very comfortable piece of furniture.
Fun fact: It took Rikke Frost just three weeks to design the sofa's prototype as part of Danmarks Radio's TV program 'Denmark's Next Classic', where the sofa took first place in its category!
>>> To shop select Carl Hansen and Søn pieces, head to the Design Milk Shop here! <<<
Give Modern. Give The Best.
From a Beast Blender and cult-favorite portable candlelight to puzzles and retro classic keyboards, the Design Milk editors have curated the best of the best modern holiday gifts for 2021.