Brooklyn-based Casa Kids has carved out a solid niche in the children's furniture market with their clever and practical solutions that include loft beds, bunk beds, cribs, desks, and storage pieces. The designs are modern and fresh, which means the adults will love them, but they're also playful and fun so the kids will enjoy them. Along with their regular line of furniture, they design custom rooms where they make the most of every square inch. One such room is this cozy, narrow bedroom in New York City that needed to house three siblings. Seems impossible, right? Well, Casa Kids made it happen with a custom triple bunk bed any kid, or kids, would die to have.
The design spans three beds high and comes complete with two staircases filled with drawers, plus two cabinets and five drawers on the front.
The white structure features accents with a premium walnut finish for a clean, modern aesthetic.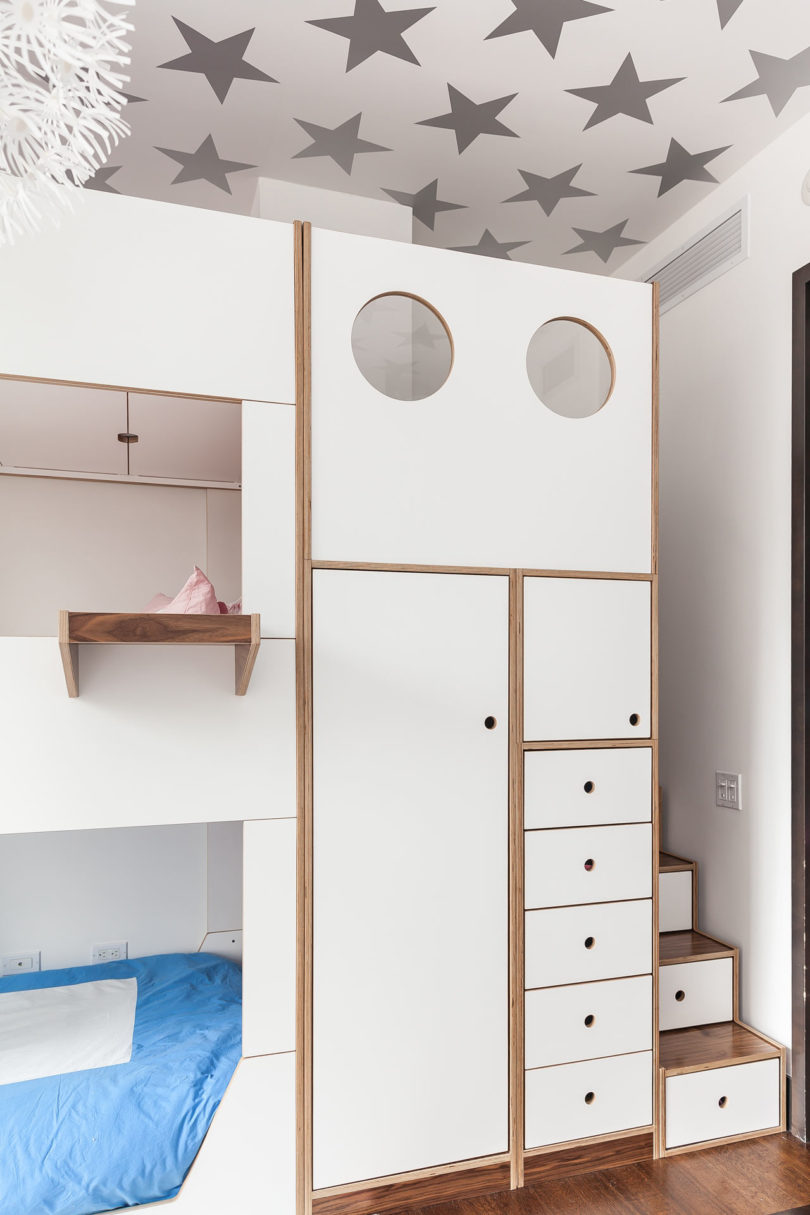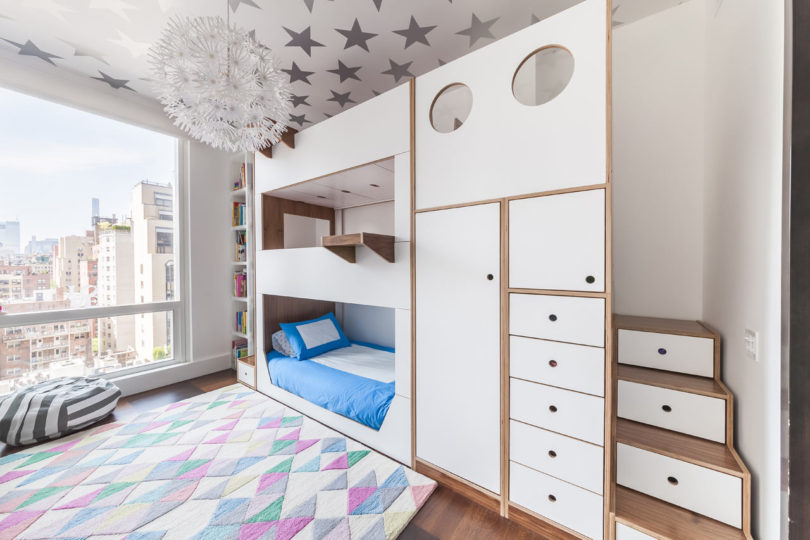 The second and third bunks are accessed by their own sets of stairs and come with hanging tray tables to hold frequently needed items.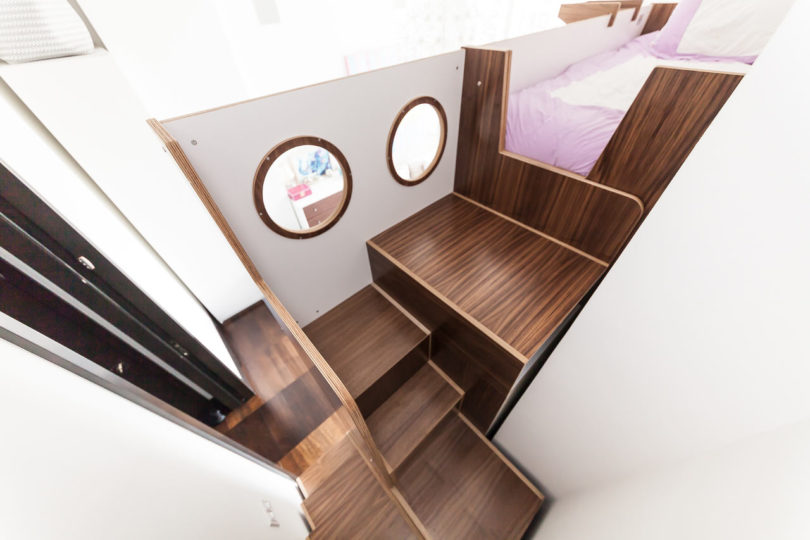 While the triple bunk looks like it's built into the space, it's actually a freestanding unit that can come apart and be moved to a new bedroom.
Photos by Juan Lopez Gil.