Čechvala Architects delivered a modern office to the employees of LUCRON using a mix of materials, organic colors, and innovative technology. Located in Bratislava, Slovakia, the new space spans 1500-square-meters and is divided into two sections – one that's designed as a traditional office space with an inner section housing service areas, and the other taking a more modern approach with flexible offices.
Upon entering, visitors are greeted with their own reflection courtesy of the reception desk clad in mirrors.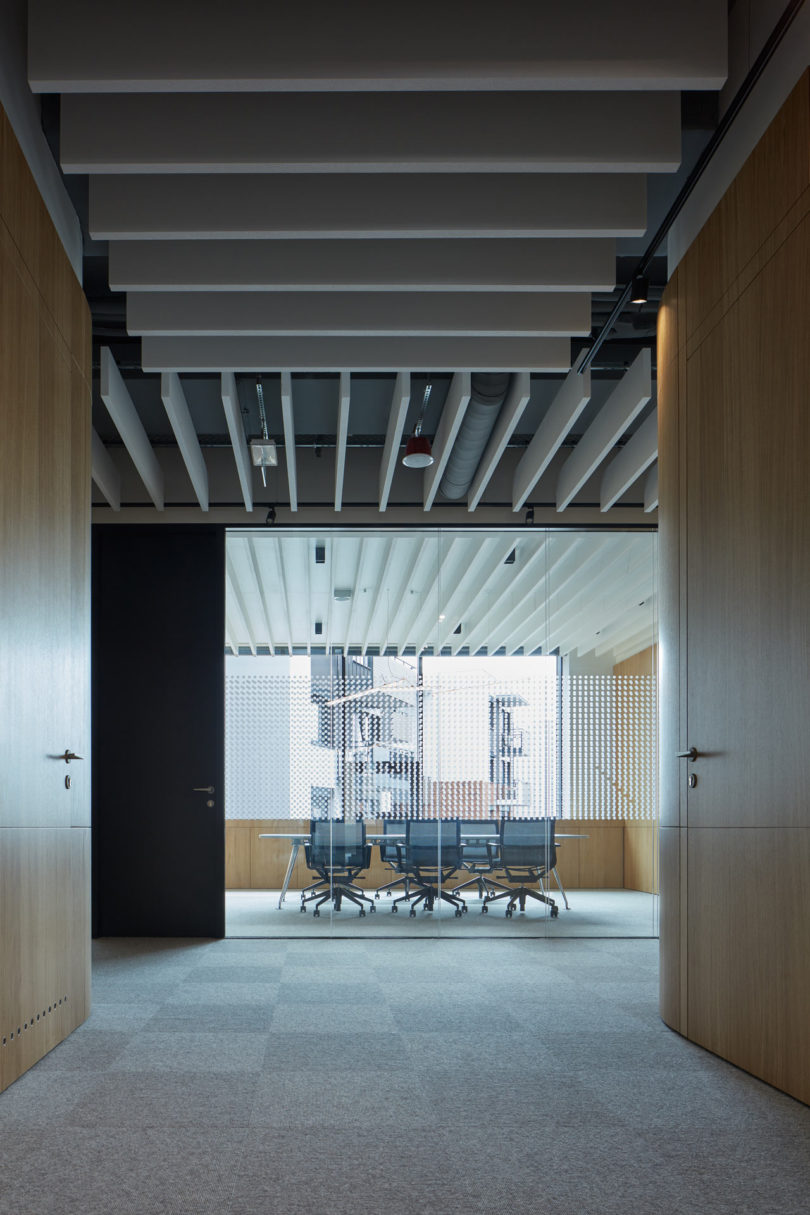 They paid close attention to minimizing noise by installing high quality acoustic solutions as seen hanging from the ceiling. The panels complement the grey carpet, which is paired with warm wood wall panels for a calm working environment.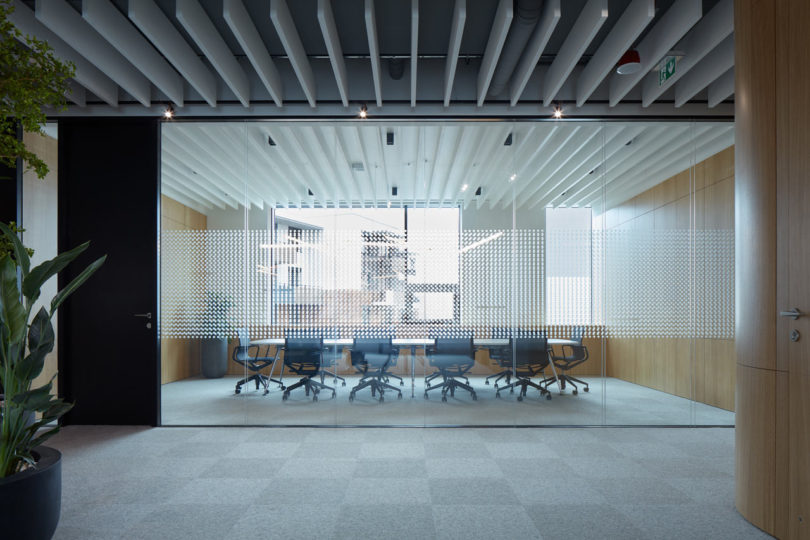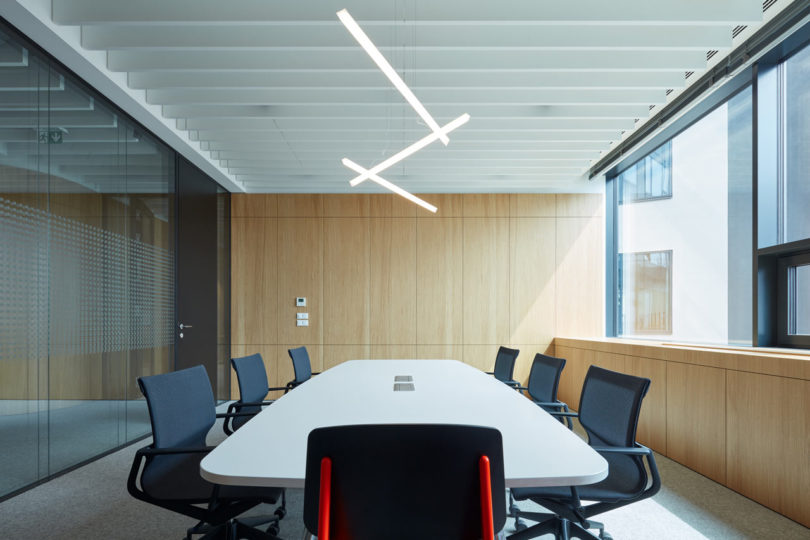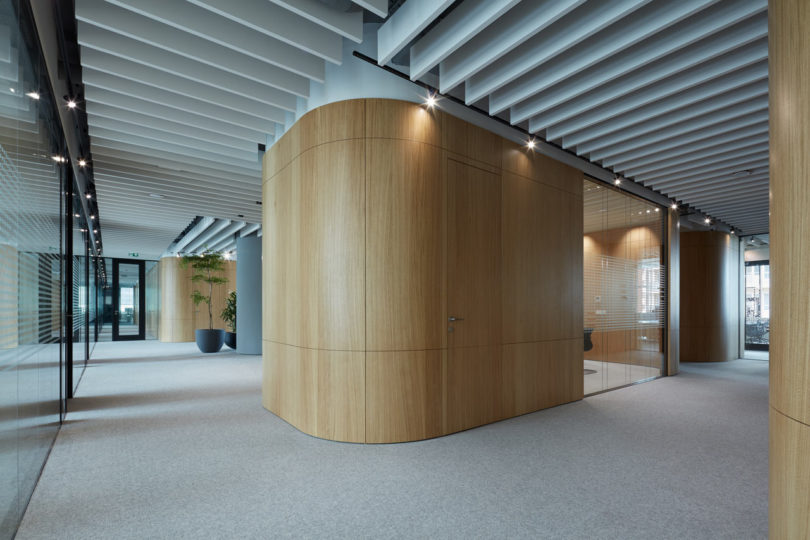 Autonomous lighting systems were incorporated to enhance the overall ambiance.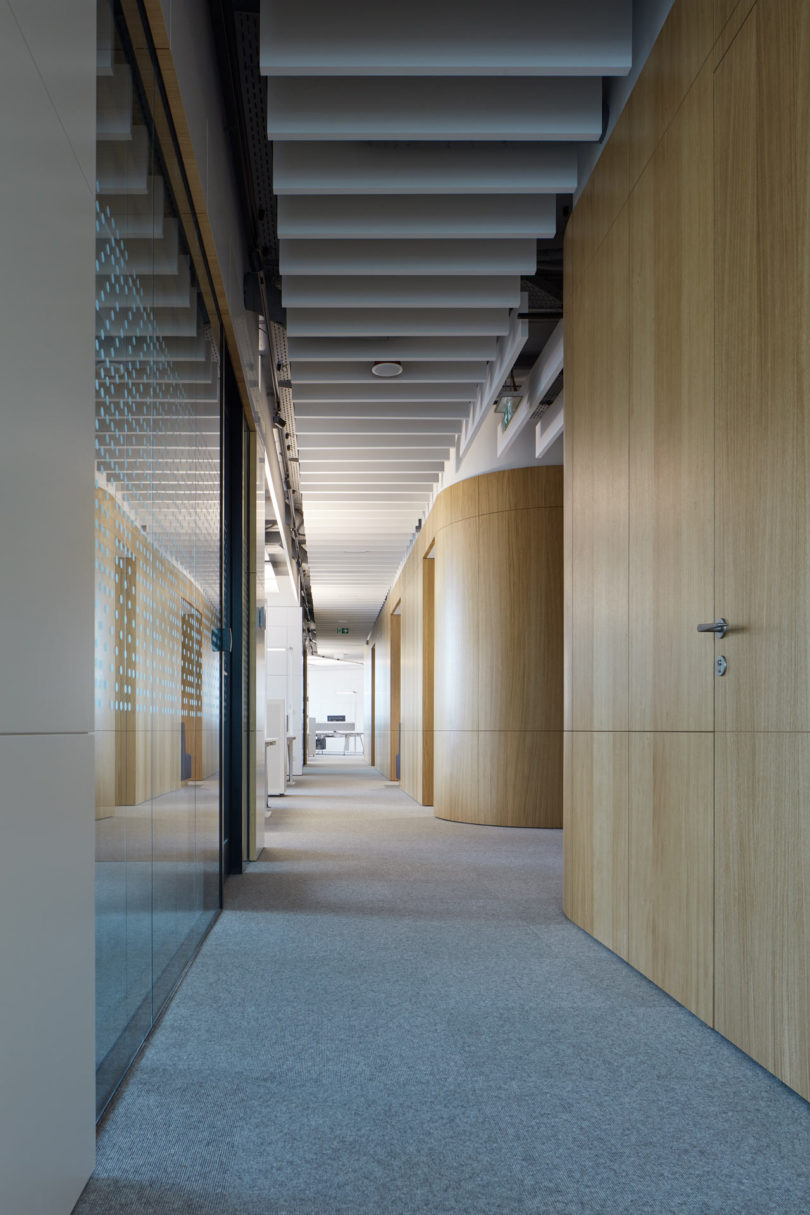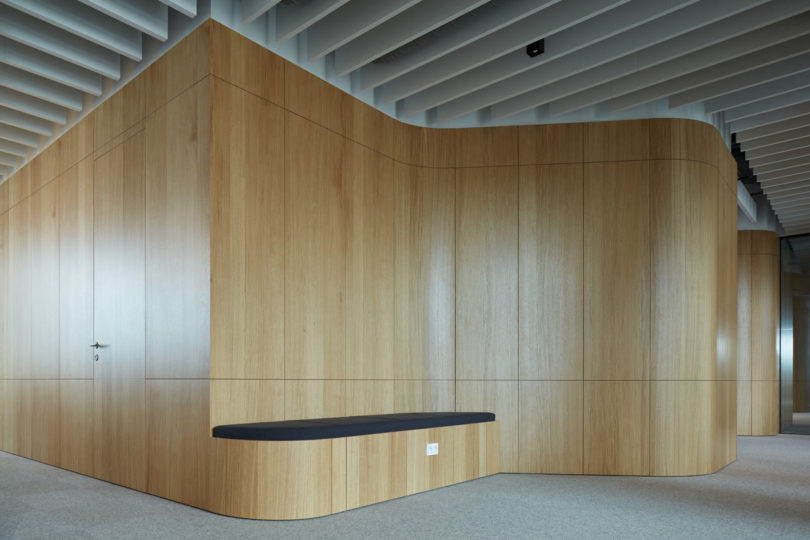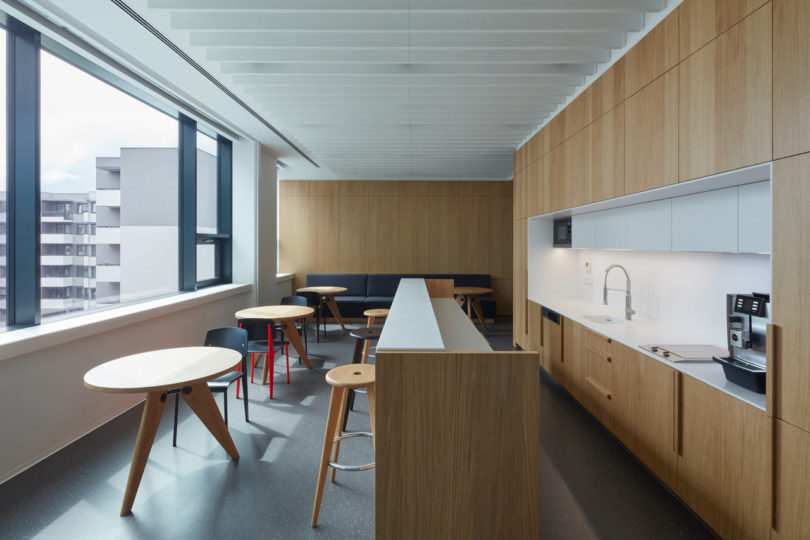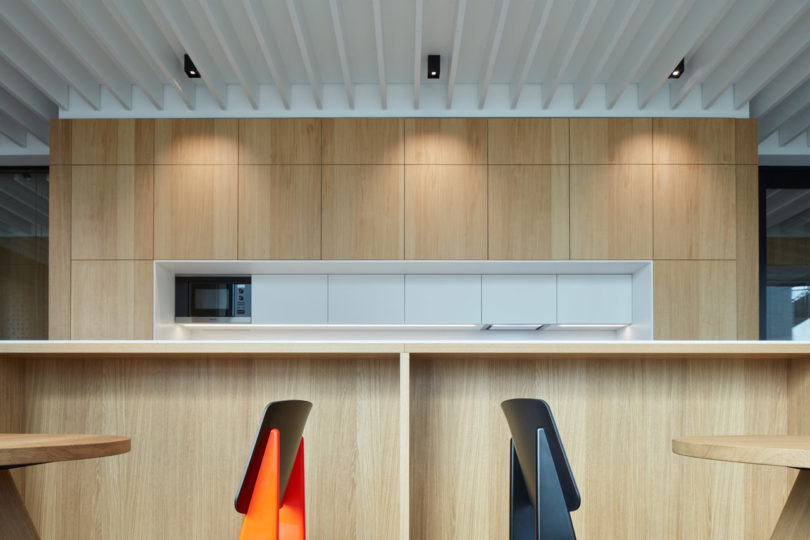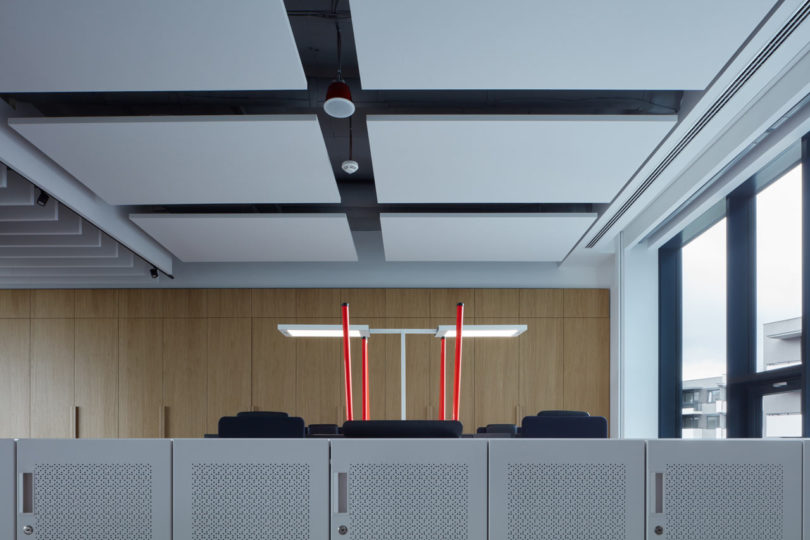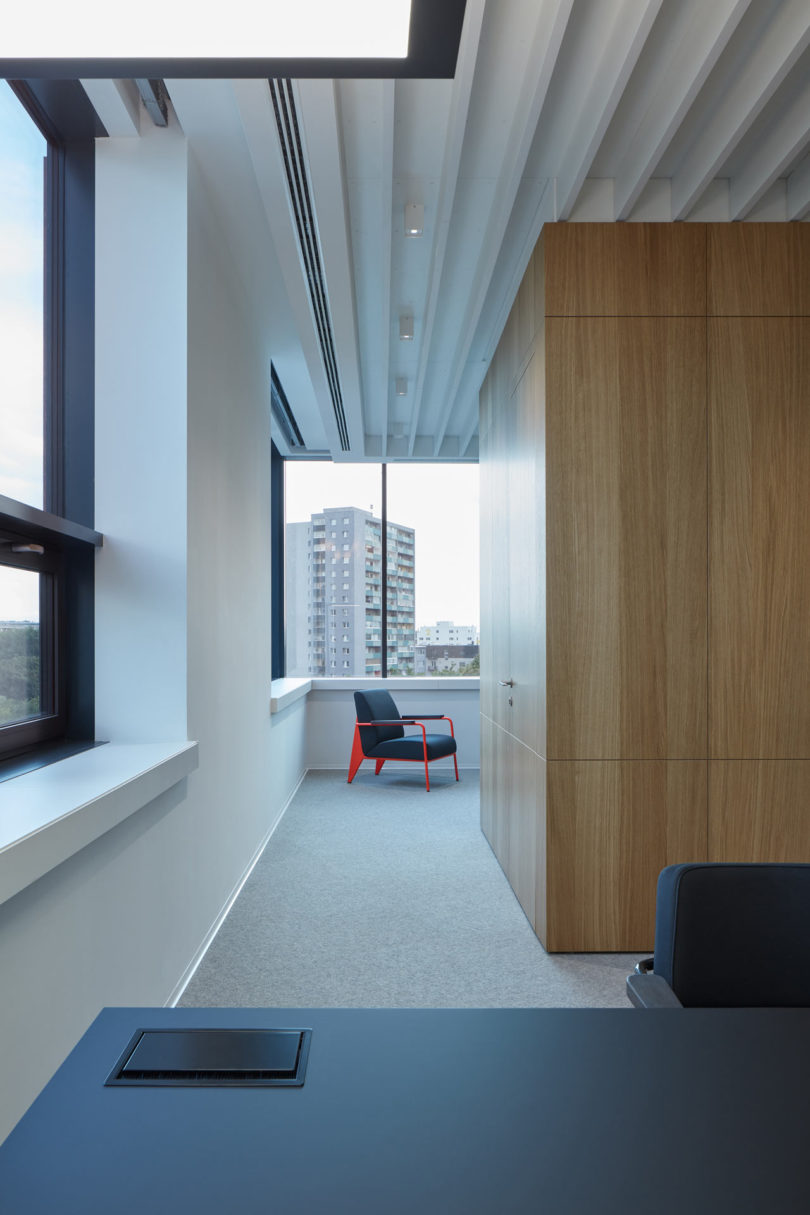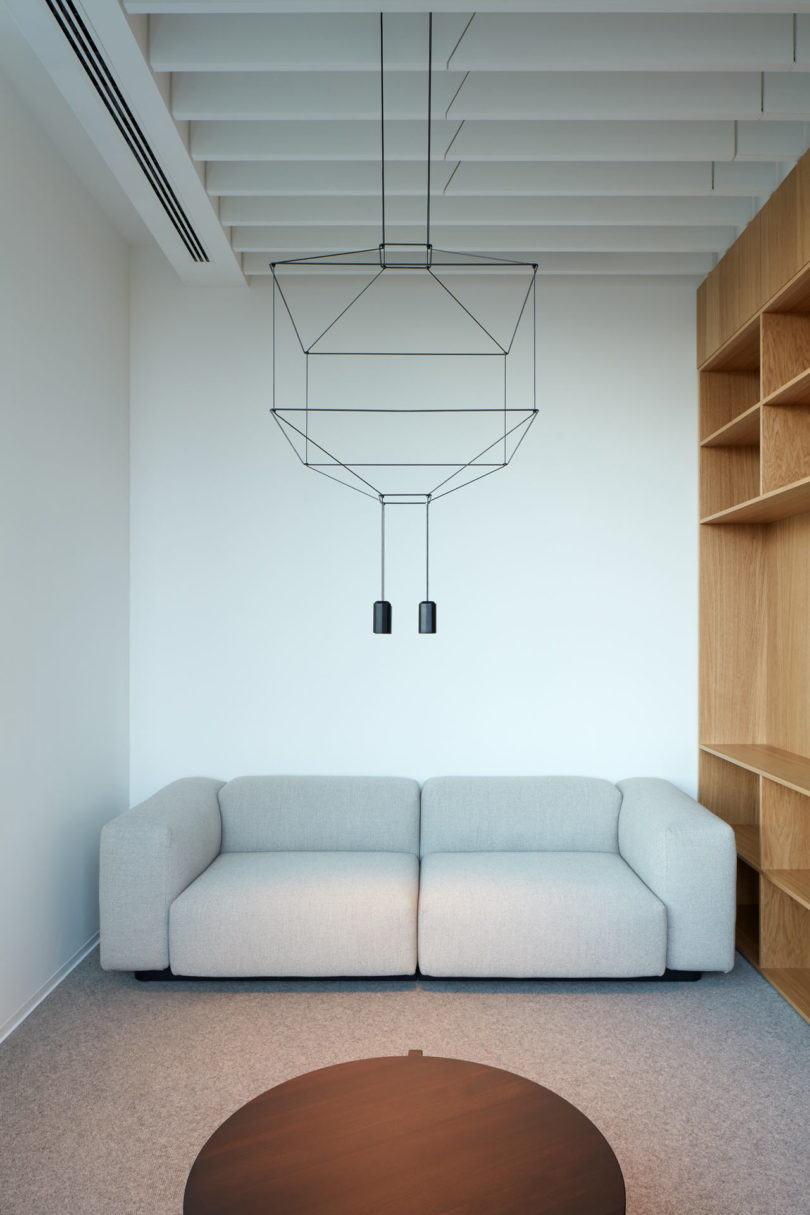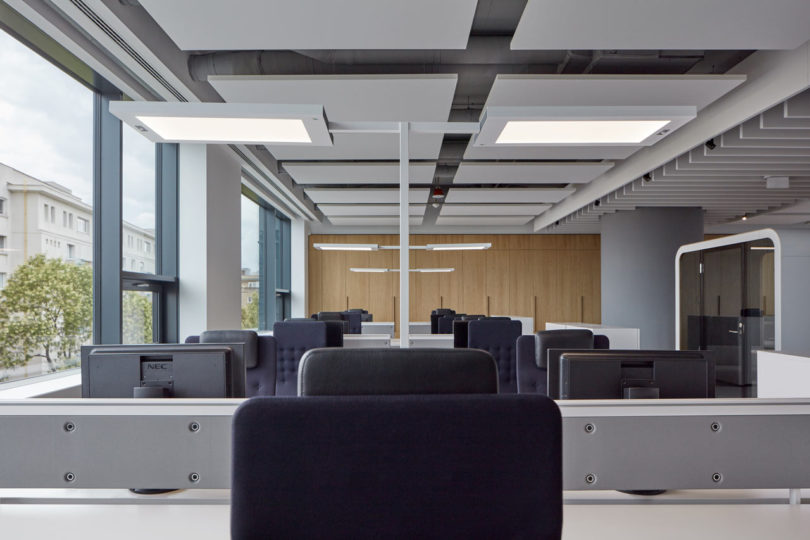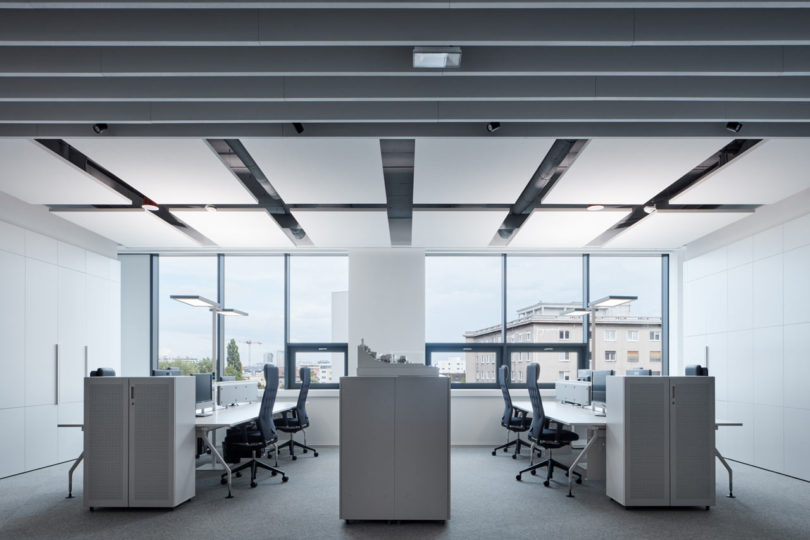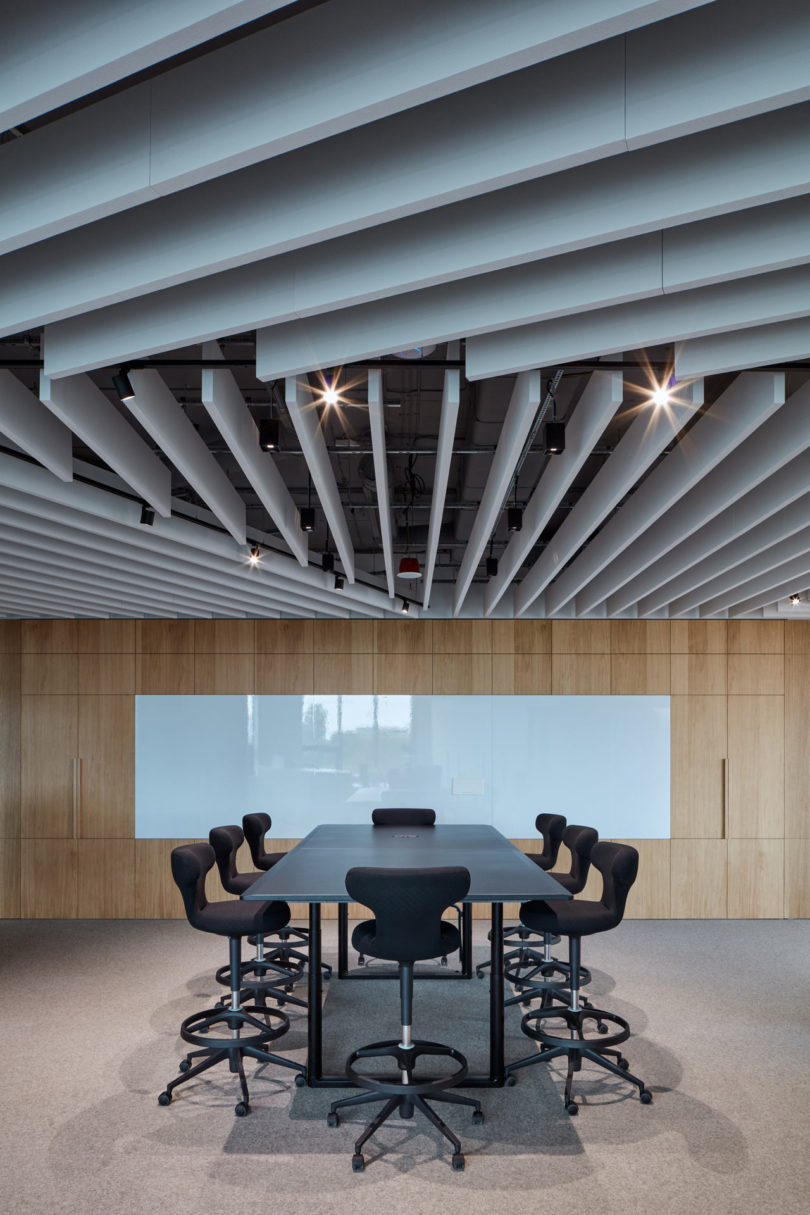 Photography by Jakub Skokan and Martin Tůma / BoysPlayNice.