CES 2021:The Future Looks Even Brighter for LG OLED Televisions
CES 2021:The Future Looks Even Brighter for LG OLED Televisions
1/6 Photos
2/6 Photos
3/6 Photos
4/6 Photos
5/6 Photos
6/6 Photos
If you've braved shopping for a new television the last few years and don't self identify as a "techie", it's understandable to become overwhelmed by the marketed jargon of competing brands. Whether sets use OLED, QLED, Mini-LED, QNED or any other acronym, televisions from the likes of LG, Samsung, Sony and TCL are by all measures luminous and very capable of producing immersive 4K-8K pictures. But one technology – OLED – remains a favorite amongst picture purists, primarily because television displays using organic light-emitting diodes allow for extremely thin and energy-sipping displays, each capable of producing pure blacks with color accurate images rather than the darkened grays of LED-backlit LCD displays.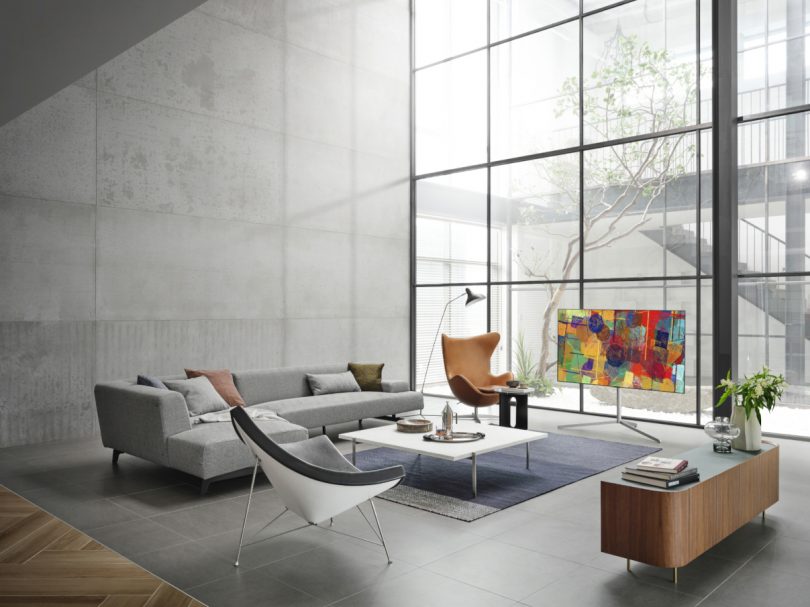 Korean electronics giant LG has remained at the forefront of OLED technology, both for consumer and retail/hospitality markets. The company's CX OLED is regularly cited as the best performing television on the market when factoring in features, design and price (with their impressively minimalist GX series using the same innards as the CX, sans nearly any visible bezels and a ridiculously 4mm thick design).
As expected, CES 2021 offered a virtual platform for LG to announce numerous updates refreshing their OLED Z1, G1 and C1 series, most notably with their Gallery Design GX, outfitted with improved brightness attributed to newly announced LG's OLED evo.
While OLED televisions watched within optimally darkened interiors produce objectively the best and most realistic images, they can suffer in comparison to LED panels in bright settings. LG's new Evo TVs for 2021 offer an evolutionary improvement for boosting brightness, with the improved panels partnered with a beefier A9 processor handling all the behind-the-scenes AI-powered image optimization. While LEDs will continue to be brighter, OLED remains optimal for anyone who places a premium in color and contrast accuracy, with each pixel emitting its own light that can be turned off completely individually, resulting in unbeatable contrast. If the existing GX series we've tested hands-on is any indicator, we expect the 2021 models to be more of the same, but better (LG did not offer specific nits figures – the industry specification representing the brightness of 1 candela per square meter).
An exciting addition for LG's 2021 OLEDs appealing to a sizable demographic is the inclusion of Google Stadia compatibility. The streaming gaming platform has recently become popular for its capable performance with AAA titles like Cyberpunk, and to maximize gaming performance, LG has added a Game Optimizer setting to tweak performance depending upon what type of game is being played. If terminology like refresh rates, lag, Nvidia G-Sync and FreeSync are part of your daily lingo, LG's 2021 televisions will likely satiate specs-oriented gamers seeking the best in shelter-in-place entertainment.
While LG did not formally announce prices of any of these updated C1, G1 or Z1 OLED televisions, they should land somewhere near or the same as existing 2020 models.