Designed by Läufer + Keichel for Berlin-based company schneiderschram, this orange-crate inspired chair has a very simple-looking design that is perfectly versatile for any setting. Called Satsuma after the Satsuma citrus tree, the the frame and legs of the chair are crafted from sturdy wooden triangular sections and is produced using the latest CNC milling technology.
Satsuma is available in white, gray, yellow, black and natural.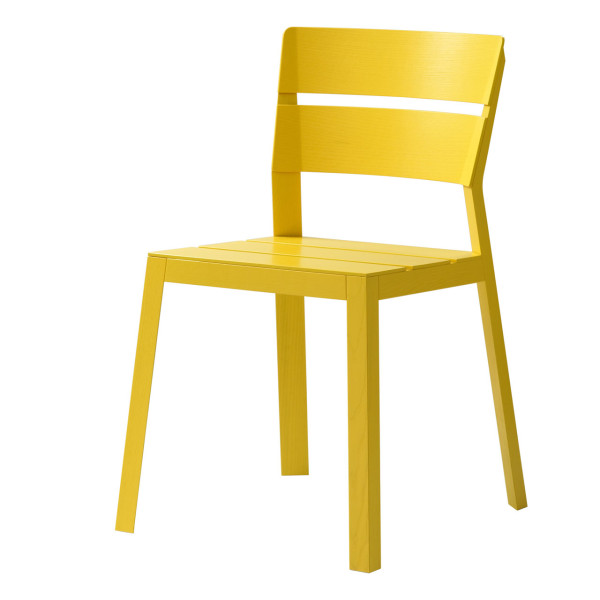 Photos by Läufer + Keichel.