Chardonnay Or Cannabis? This High Bar Stores Both
Chardonnay Or Cannabis? This High Bar Stores Both
1/14 Photos
2/14 Photos
3/14 Photos
4/14 Photos
5/14 Photos
6/14 Photos
7/14 Photos
8/14 Photos
9/14 Photos
10/14 Photos
11/14 Photos
12/14 Photos
13/14 Photos
14/14 Photos
San Francisco-based design studio Alter Interiors is giving cannabis the attention it deserves – namely, a piece of furniture dedicated to storing cannabis instead of relegating them to old boxes and inconspicuous hiding spots. The studio was inspired by human's history of designing spaces that ritualize what we consume, from speakeasy bars in the 1920s to Japanese tea rooms in the 16th century to temples in 760 BC where cannabis would be burned. Now, Alter Interiors brings us into the 21st first century with the Cannabis High Bar.
Constructed from sustainable materials and remnants from current and past projects, the Cannabis High Bar can display or conceal your booze or buds. Handmade by Valerie Alt, a San Diego-based woodworker, this modern piece of furniture has dedicated spaces for all the functions of an alcohol and cannabis bar, including adjustable shelves and an integrated serving tray, rolling tray, and cutting board. A charging drawer is appropriately included for this day and age, and a leather-lined organizer drawer keeps all accessories neatly in place. Instead of hiding your stash, you can showcase and imbibe proudly.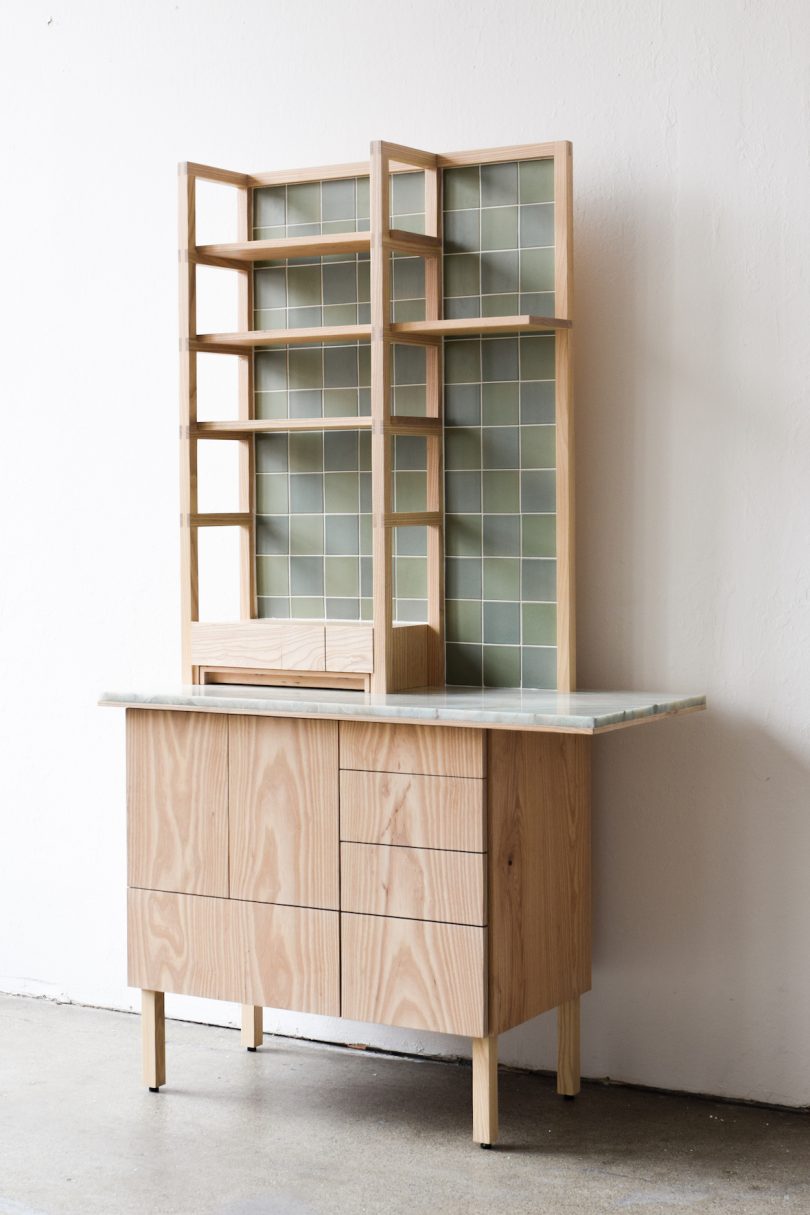 For more information on the Cannabis High Bar, visit alterinteriors.com and for smoking accessories, click here!
Photos by Haley Heramb.