House L, by Stephan Maria Lang, is an L-shaped residence in Munich designed for a young family. Protected from the street by a tall white wall, the energy efficient house is built with concrete core cooling/heating, sun collectors, thermal heat pump, and controlled air ventilation to meet the German standards of a low-energy house.
A copper clad garage and an opening mark the entry to the private garden and living area behind the wall. Once inside the wall, a lush green yard awaits, along with an elongated swimming pool.
A covered veranda is protected from the elements and features a fire place that can be enjoyed year round.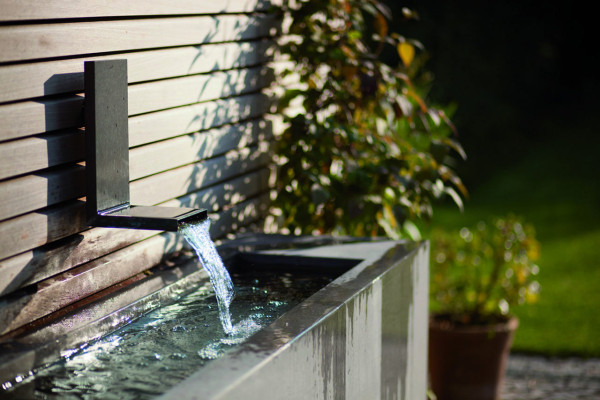 Oiled natural oak and dark shell limestone, as well as white plastered walls dot the interior giving it a classic Bauhaus feel.
The sleeping quarters for the parents and the children are housed upstairs.
Photos by Hans Kreye.